Kusanagi Athletic Stadium is a track and field stadium located in Shizuoka City, Shizuoka Prefecture.
In 1990 and 1991, the International Super Athletic Meets were held here for two consecutive years, and in 1991, Sergey Bubka, the leading male pole vaulter, set a world record.
The venue has also hosted J-League matches, with the Shimizu S-Pulse, Jubilo Iwata, and Fujieda MYFC holding official matches here.
Getting to the Stadium
Shizuoka Kusanagi Stadium is a stadium in the Shizuoka City area.
To get to the stadium, take the Shizuoka Railway from Shin-Shizuoka Station (about a 10-minute walk from JR Shizuoka Station) and get off at the Ken Sogo Undojo Station, which takes about 10 minutes, and the stadium is about a 5-minute walk away.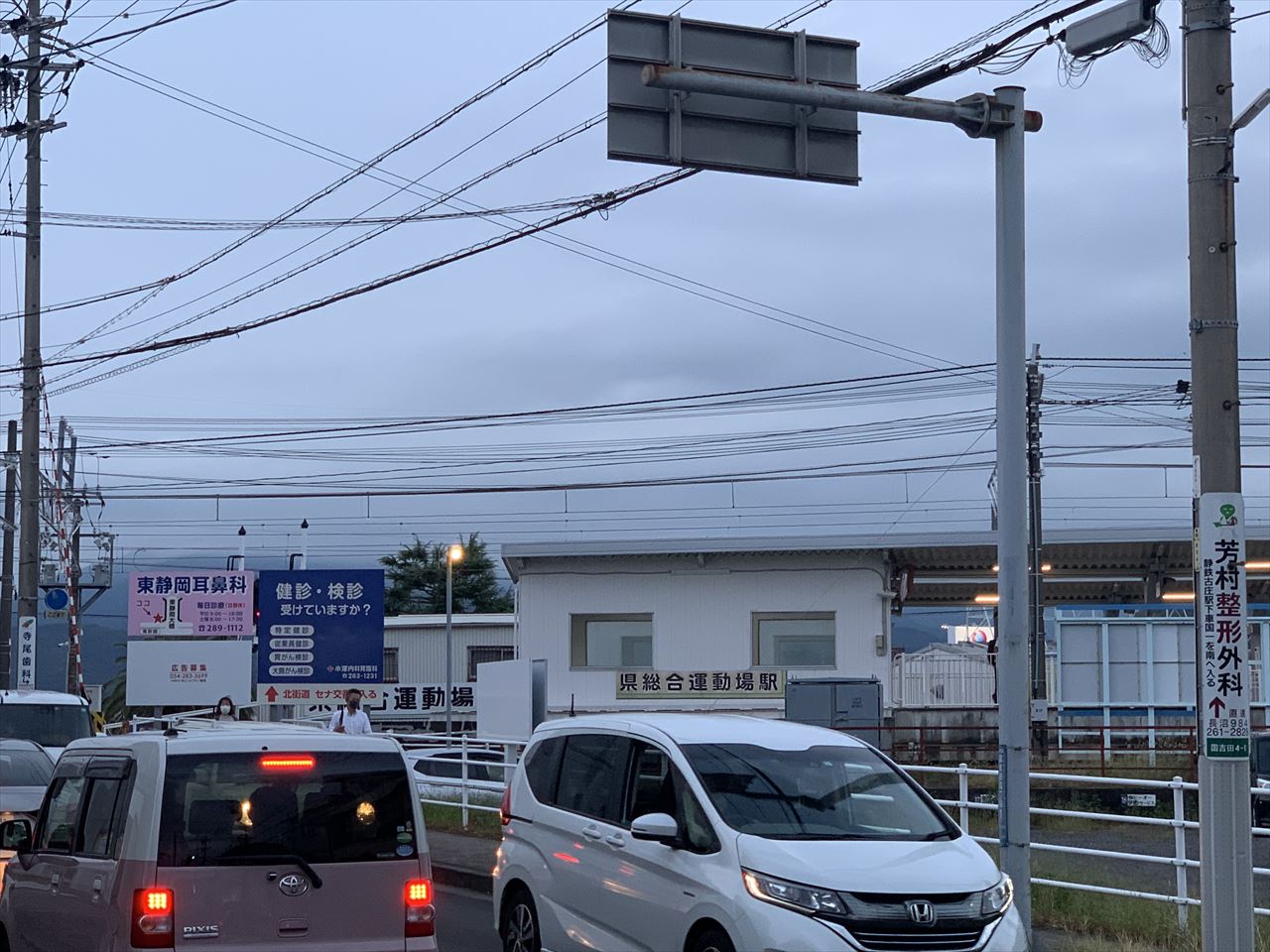 About the Stadium
Location: 19-1 Kurihara, Suruga-ku, Shizuoka City, Shizuoka, 422-8008, Japan
Capacity: 28,000 
Opened: 1930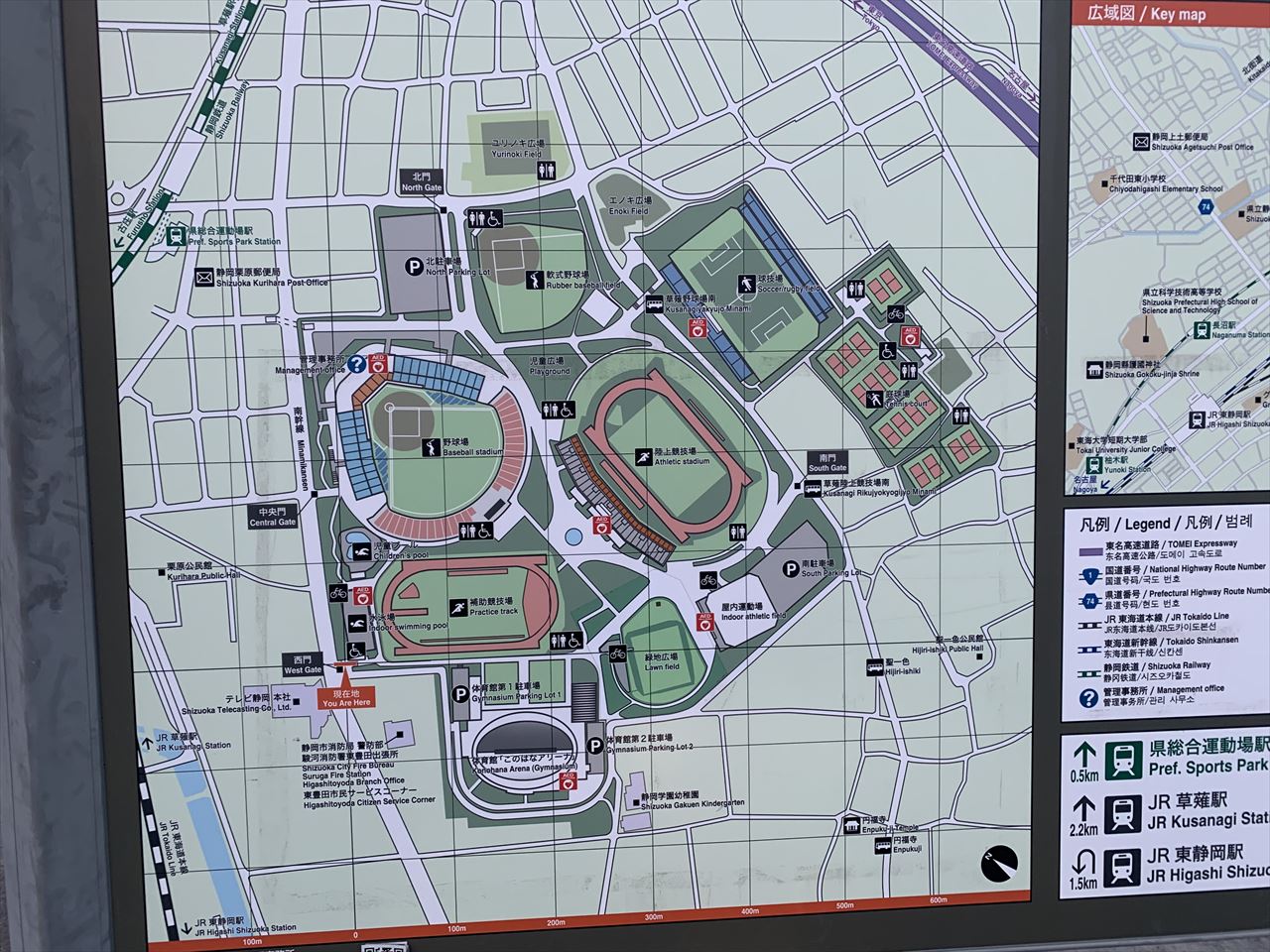 Explore Shizuoka
Travel Tips & Information
Here is the basic information about Shizuoka as a reference for planning your trip.
Professional Sports Teams in Shizuoka
(1)"Getting There & Around" Shizuoka, Shimizu, Fujieda
Shizuoka Prefecture is a long, horizontal prefecture. The Hamamatsu area is on the Aichi side, while Shizuoka City is right in the middle.
If you are coming from Tokyo, you should take the Shinkansen.
Although the Nozomi does not stop here, the Hikari train connects Tokyo and Shizuoka in about one hour. To get to Shimizu, take the Tokaido Line from Shizuoka Station.
(2)"Where to Stay" in Shizuoka, Shimizu, Fujieda
Although there are some hotels around Shizuoka Station, there are not that many accommodations in the area.
Since the Shinkansen runs until late, you will probably have to travel to Tokyo, Nagoya, or Osaka after the game.
Here are some suggestions for hotels in the Shizuoka and Shimizu areas, including those for sightseeing in Shizuoka the next day.
(3)"What to Do & See" in Shizuoka, Shimizu, Fujieda
Fuji, and Miho-no-Matsubara in Shimizu City is one of the most popular sightseeing spots in Shizuoka. The pine trees on the shore, the sea and Mt. Fuji are just like the world of Utagawa Hiroshige's Ukiyo. There is also a museum in Shimizu called Chibimaruko-chan Land.
Shizuoka City has a bronze statue of Tokugawa Ieyasu, so I think Shimizu City has more to offer in terms of sightseeing.
(4)"What & Where to Eat" in Shizuoka, Shimizu, Fujieda
In Shizuoka Prefecture, Hamamatsu is famous for its dumplings and eels.
Hamamatsu is famous for its dumplings and eel.
Here is a selection of stores in the Shizuoka and Shimizu areas.