Kashihara Sports Athletic Stadium is an athletic field type stadium located in the Kashihara Park, Nara Prefecture.
This stadium sometimes hosts Top league rugby matches.
Getting to the Stadium
By Train
From Kyoto
Kyoto Station to Kashihara-Jingu mae Station
Kintetsu Kashihara Line
About 1 hour and 15 minutes to 1 hour and 30 minutes
If you are coming from a distant place such as the Kanto region, you will probably use the Shinkansen. Therefore, you will probably use Kyoto Station as a base for watching the game, or head toward Nara from Kyoto Station.
The Kintetsu Kashihara line connects Kyoto station to Kashihara-jingumae station.
The Kashihara-jingumae station is often the last station, so this station may be easier to find, but you can also get off at the previous station, Unebi-Goryo-mae station, or Kashihara-jingumae station, both of which have access to the park.
Since the park itself is large, it is better to imagine that it takes about 10 minutes to get there from the station.
From Nara
Kintetsu Kashihara Line does not pass through the Nara Station area.
Therefore, if you stay at a hotel near Kintetsu Nara Station or Nara Station, or if you go to the arena after sightseeing at Todaiji Temple, it will take about one hour to change trains.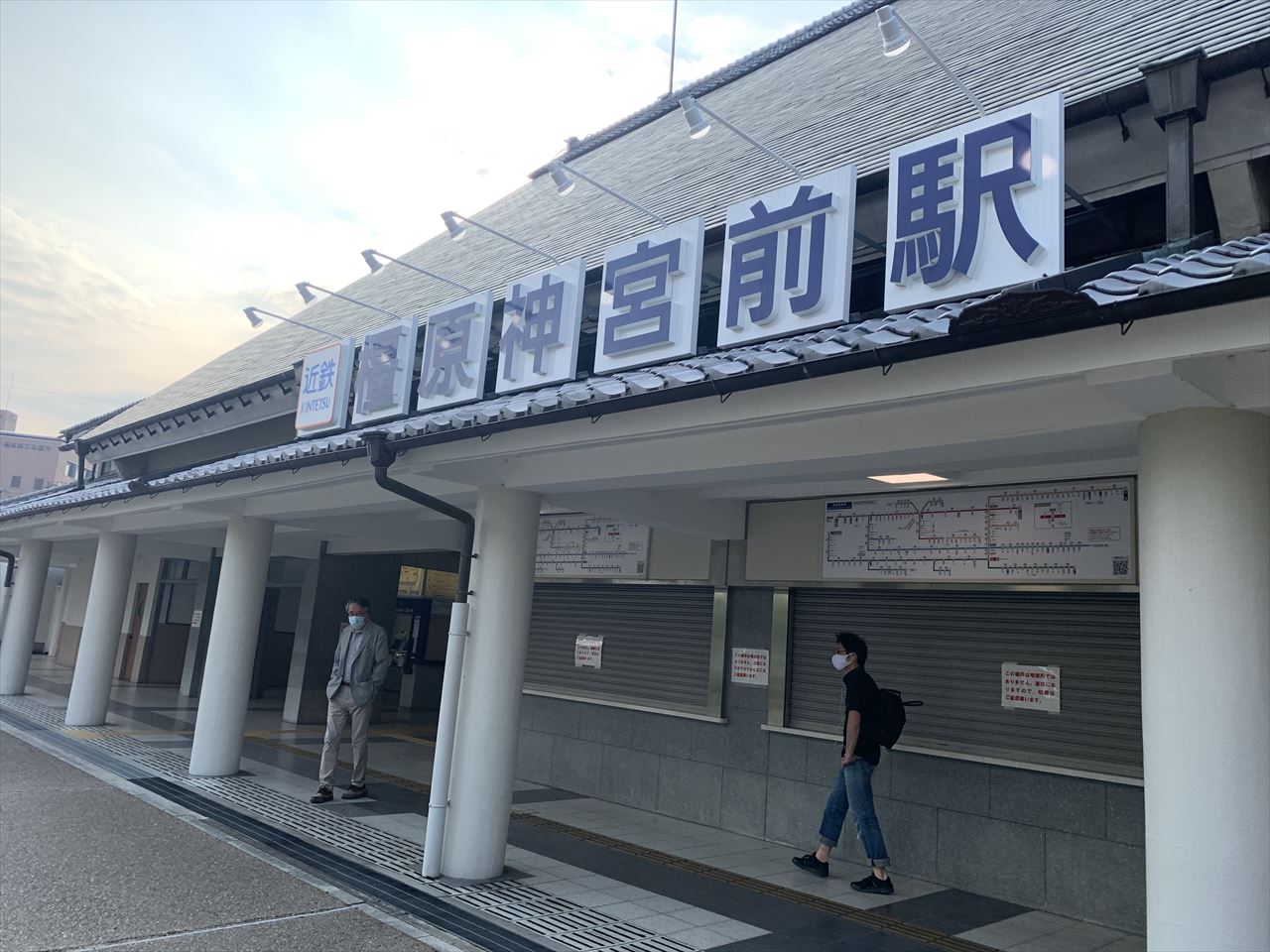 About the Stadium
Location: 52 Unebi-cho, Kashihara City, Nara Prefecture 634-0065
Capacity: 5,000
Explore Nara
Travel Tips & Information
Here is the basic information about Nara as a reference for planning your trip.
Professional Sports Teams in Nara
1. "Getting There & Around" Tenri, Kashihara
To get to Nara from Tokyo, take the Shinkansen to Kyoto, and then take the JR or other train to Nara.
The Kintetsu Kashihara line connects Kyoto station to Kashihara-jingumae station in about 1 hour and 15 minutes.
If you are coming from Osaka, you can also use Kintetsu and arrive at Kashihara-jingumae Station. From Osaka Abenobashi Station (Tennoji Station), the express train on the Kintetsu Minami-Osaka Line takes about 40 minutes to reach Kashihara-jingumae Station.
2. "Where to Stay" in Tenri, Kashihara
If you are going to Nara from Tokyo, you will generally take the Shinkansen to JR Kyoto Station.
Therefore, the location of the hotel for watching the game would be either in Kyoto or Kashihara-jingumae Station.
It takes about one hour from JR Kyoto Station to JR Nara Station by Nara Line.
There are not many hotels around Kashihara-jingumae Station, but there are a few.
You should decide on the hotel location depending on how you plan to do sightseeing before the game.
3. "What to Do & See" in Tenri, Kashihara
This is one of the best sightseeing areas in Japan.
In the Tenri and Kashihara area, there is the Kashihara Shrine, and in Nara, there are many places of interest such as Todaiji Temple and Horyuji Temple.
The fun of watching a game in Nara is that you can also enjoy sightseeing in Nara.
If you have your own favorite places to visit, it is best to focus on them, but we will guide you to some typical tourist spots and how to access them.
4. "What & Where to Eat" in Tenri, Kashihara
Nara is said to be the birthplace of somen, and is famous for Miwa somen.
In addition, tea, udon, sake, manju and tofu are said to have originated from Nara, and you may want to find your favorite restaurant.
For more information, you can visit the Nara City website.