Fukui Prefectural Athletic Stadium is located in Fukui Sports Park.
It is also nicknamed 9.98 Stadium because in September 2017, Yoshihide Kiryu became the first Japanese athlete to break the 9-second mark, setting a Japanese record of 9.98 seconds.
Getting to the Stadium
The main ways to access the venue are as follows
By car
Fukui Station is 5 km away, so if you have a rental car, it will take about 15 minutes to get there.
Parking at the park may not be available on event days, so be sure to check the organizer's announcement. There is a parking lot in the park near the stadium.
By bus
The Keifuku Bus runs from Fukui Station.
Route Undo Koen Line (Bell-mae first stop)
Route: Undo Koen Line (Michimori High School first stop)
Please check the timetable at
Since Undo Koen is a large park, there are several bus stops.
Please ask the driver which bus stop is easiest to access depending on your destination.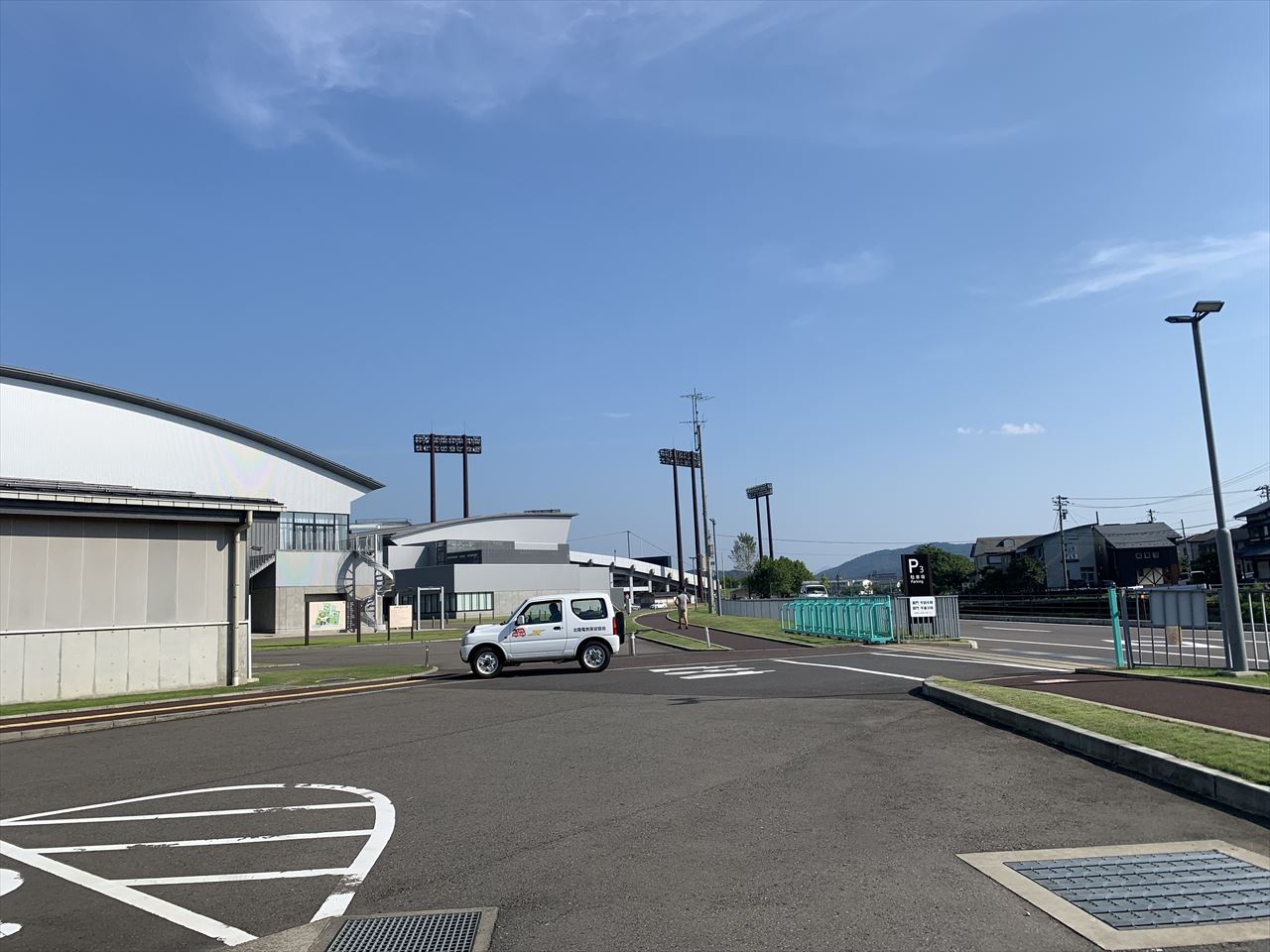 About the Stadium
Location: 3-20 Fukumachi, Fukui City, Fukui (Fukui Sports Park)
Capacity: 16,000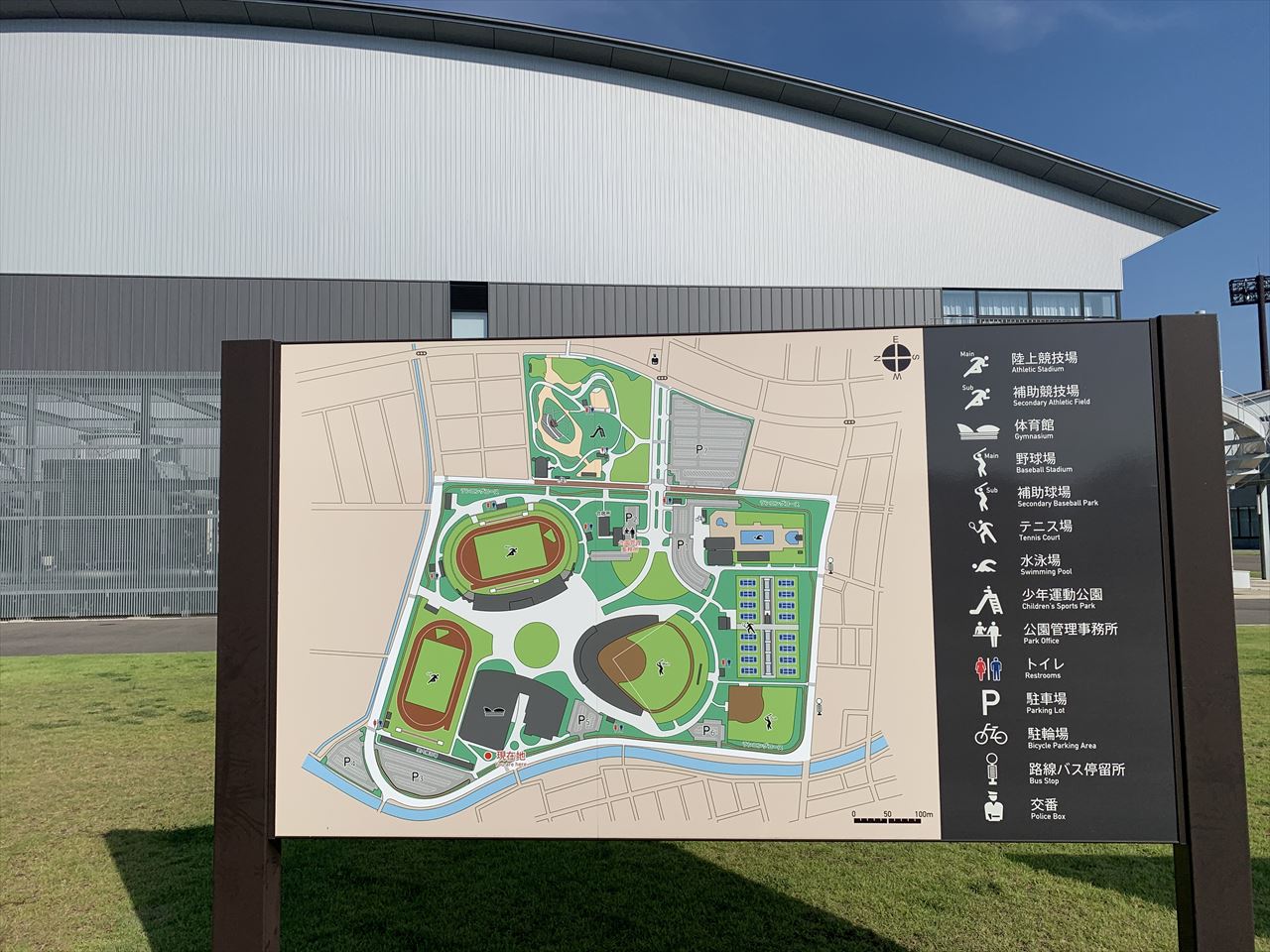 Explore Fukui
Travel Tips & Information
Here is the basic information about Fukui as a reference for planning your trip.
Professional Sports Teams in Fukui
(1)"Getting There & Around" Awara, Fukui
If you are in the Tokyo metropolitan area, you can either take the Hokuriku Shinkansen to Kanazawa and transfer to the limited express train, or come from Haneda to Komatsu Airport and take the train from Komatsu to Fukui. If you take the Hokuriku Shinkansen from Tokyo, you can reach Kanazawa in about three hours.
From Kanazawa to Fukui Station, it takes about 50 minutes by limited express Thunderbird or Shiragi.
There is no airport in Fukui, but there is an airport in Komatsu in neighboring Ishikawa Prefecture, with domestic flights from Haneda, Sapporo, Fukuoka, and Naha.
From the airport, you can take a bus to the station and then take a train to Kaga Onsen, Kanazawa, or Ashihara Onsen, Fukui.
If you are coming from the Kansai area, the limited express Thunderbird will be convenient.
From Osaka, it takes about 1 hour and 45 minutes to get to Fukui Station on the Thunderbird Limited Express.
From Nagoya, it will take about 2 hours and 15 minutes by the limited express Shirasagi.
(2)"Where to Stay" in Awara, Fukui
There are a lot of hotels around Fukui Station, but most of them are business hotels.
As for hot springs, Ashihara Onsen is a good location to visit Tojinbo and other hot springs.
Here is a selection of hotels in the Fukui and Awara areas.
(3)"What to Do & See" in Awara, Fukui
Fukui is barren of top-level professional sports teams, but it is home to the Fukui Wild Raptors, a member of the BC League (baseball's independent league).
There is also the 9.98 stadium where Kiryu became the first Japanese athlete to run the 100 meters in the 9-second mark, and the Fukui Prefectural Baseball Stadium, located on the same site, hosts an official professional baseball game once every few years.
In terms of sightseeing, there is Tojinbo, Eiheiji Temple, Maruoka Castle, and the Dinosaur Museum, which is located in Katsuyama.
The following is a pickup of tourist spots in the Fukui/Awara area.
(4)"What & Where to Eat" in Awara, Fukui
Fukui is famous for its Echizen crabs.
In the area of Ashihara Onsen and Tojinbo, there are some restaurants where you can enjoy Echizen crab.
The city of Fukui is famous for its sauce pork cutlet rice bowl.
Try the sauce cutlet rice bowl, which is both crispy and crunchy.