Komatsu Sports Park Suehiro Baseball Stadium, nicknamed Benkei Stadium, is where the Ishikawa Million Stars of the BC League play their home games.
The stadium has not hosted any professional baseball games in recent years, but once in the past, in 1958, it hosted a game between Taiyo and Hiroshima.
Getting to the Stadium
Komatsu Sports Park is located near Komatsu Airport. The main ways to get to the venue are as follows
By Train
Komatsu Sports Park is located less than a 15-minute walk from Komatsu Station.
Therefore, it is convenient to access from the station by foot.
Komatsu is about a 45-minute ride on the Hokuriku Line, even if you are coming from Kanazawa City.
If you are coming from Fukui, it takes about 30 minutes by limited express and about 45 minutes by Hokuriku Line.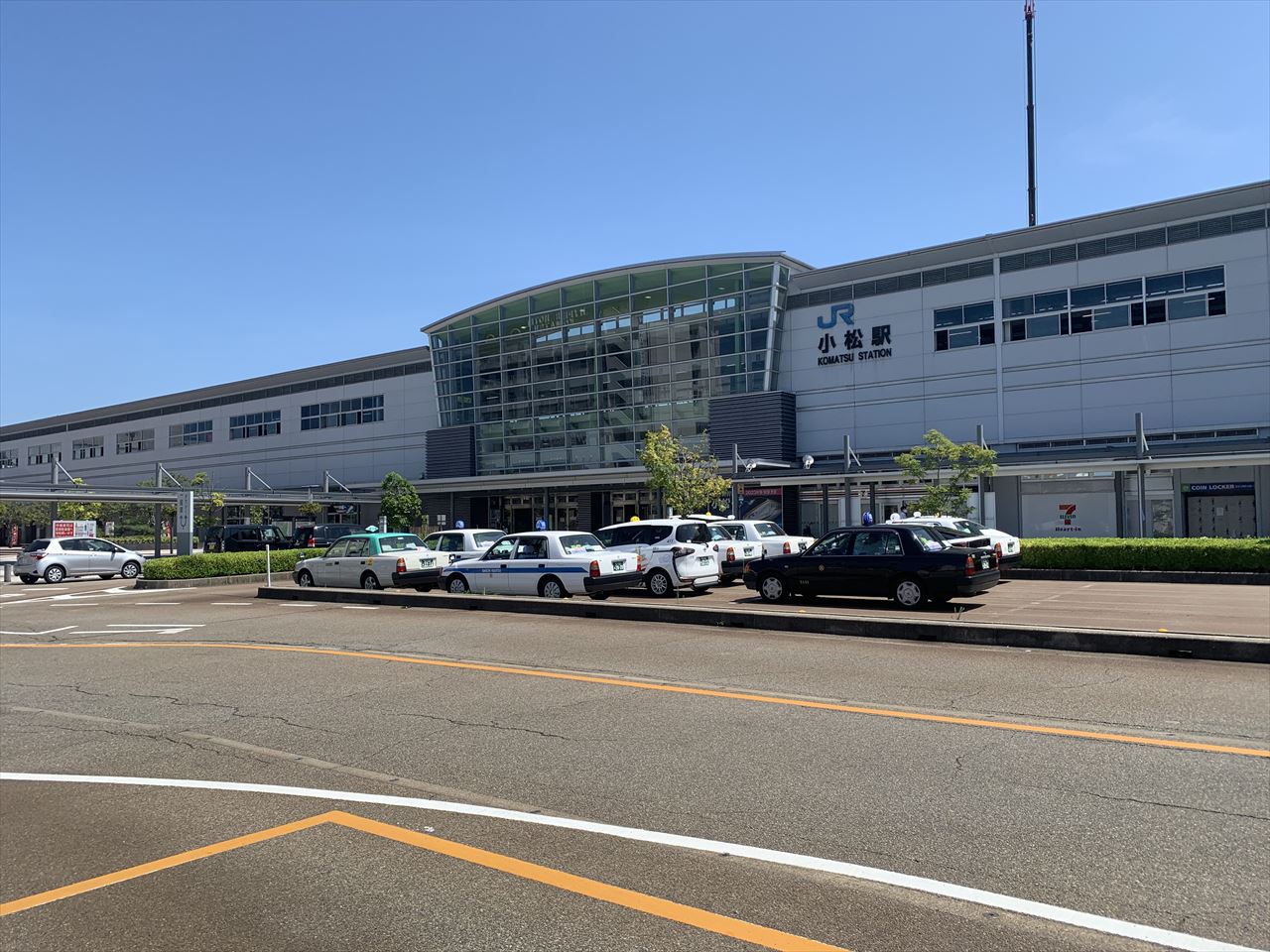 Komatsu Airport
Komatsu Airport, which receives flights from Haneda Airport, is located a few kilometers from Komatsu Sports Park, and is a five-minute drive from the park if you are renting a car. It is a good location to rent a car and watch the game after arrival.
Parking at the park may not be available on event days, so be sure to check the organizer's announcement. There is a parking lot in the park near the arena.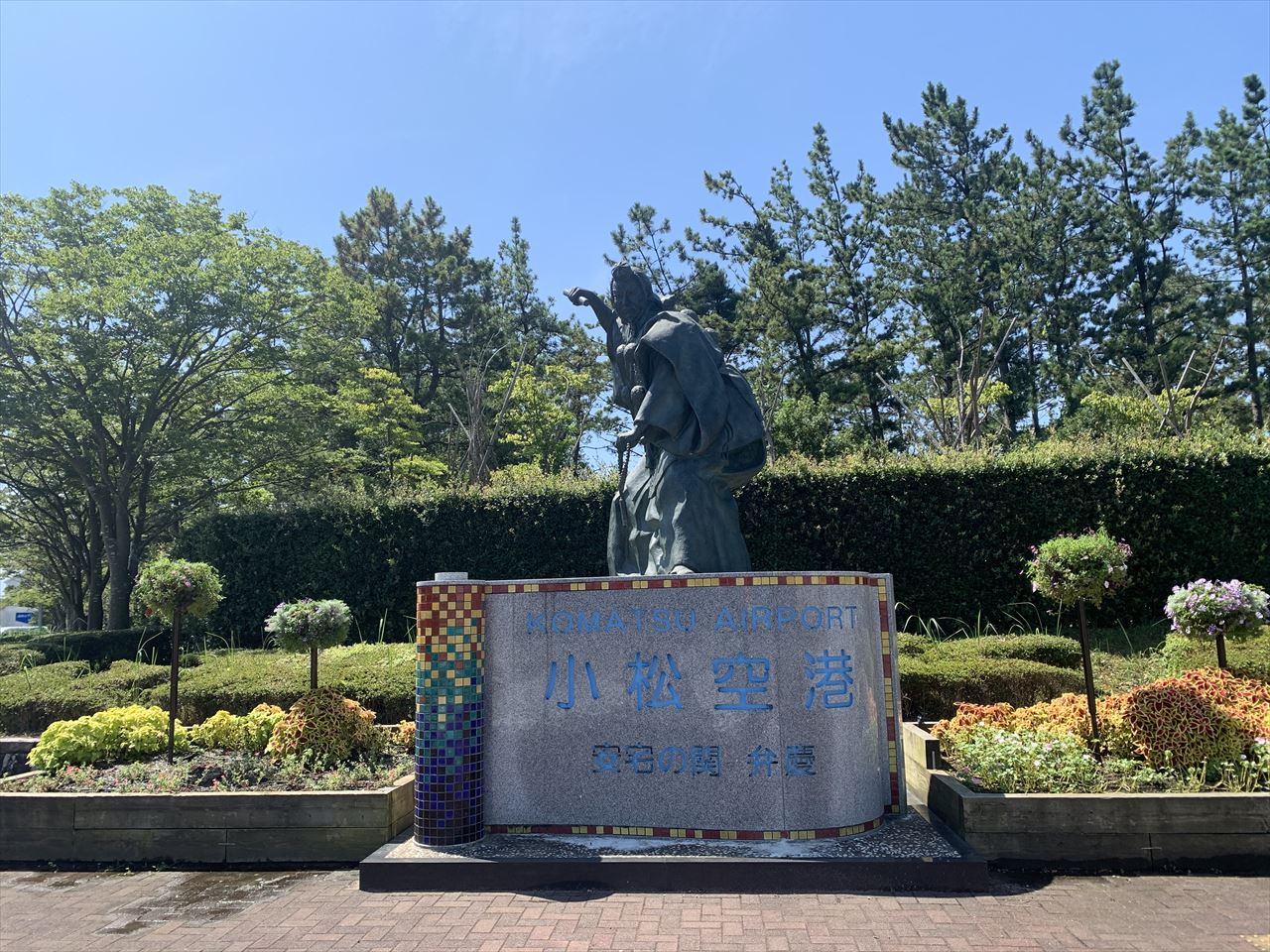 About the Stadium
Location: 72 Suehiro-cho, Komatsu City, Ishikawa, 923-0945, Japan
Capacity: 8,000
Explore Ishikawa
Travel Tips & Information
Here is the basic information about Ishikawa as a reference for planning your trip.
Professional Sports Teams in Ishikawa 
(1)"Getting There & Around" Komatsu, Kaga
To get to the Komatsu/Kaga area, you can basically take the Shinkansen to Kanazawa, rent a car, and transfer to a conventional train, or if you are coming from the Kansai area, take the limited express train.
If you take the Hokuriku Shinkansen from Tokyo, it takes about three hours to get to Kanazawa.
From the Kansai area, it takes about 2 hours and 20 to 2 hours and 30 minutes to reach Komatsu and Kaga Onsen in Ishikawa Prefecture by limited express train "Thunderbird". From Nagoya, it takes about 2 hours and 4 minutes by the limited express Shirasagi.
Komatsu has its own airport, with domestic flights from Haneda, Sapporo, Fukuoka, and Naha.
From the airport, you can take a bus to the station, and then take a train to Kaga Onsen, Kanazawa, or Ashihara Onsen, Fukui.
(2)"Where to Stay" in Komatsu, Kaga
Kaga is famous for its "Kaga Onsen" (hot springs), so you can use this as your base.
Kanazawa is not too far away, so if you are thinking of a business hotel or a high-grade hotel, you may want to use Kanazawa as your base.
Kanazawa is a major tourist city in the Hokuriku region.
Famous foreign hotel chains have set up hotels in front of the station, and Kanazawa is a city with many high-ranked hotels in the Hokuriku area.
The following is a selection of hotels in the Komatsu and Kaga areas.
(3)"What to Do & See" in Komatsu, Kaga
Komatsu has the Hideki Matsui Baseball Museum.
Kaga has hot springs. The rest of the city, when it comes to sightseeing, you will have to go to Kanazawa.
Kenrokuen Garden, the biggest tourist spot in Kanazawa, is said to be one of the three most famous gardens in Japan, along with Korakuen Garden in Okayama City and Kairakuen Garden in Mito City. It is about two kilometers from Kanazawa Station.
At Higashi Chaya-machi, you can see the old streets full of emotion and enjoy meals.
The following is a selection of sightseeing spots in the Komatsu and Kaga areas.
(4)"What & Where to Eat" in Komatsu, Kaga
Ishikawa is a famous tourist city where you can enjoy both the sea and the mountains, so you have many choices of places to eat. You can eat "nodoguro (red mullet)," Kanazawa curry, and gold leaf soft ice cream. The Hokuriku region is famous for its seafood, and especially in winter (December to February), yellowtail is in season and is also delicious.