Pocari Sweat Stadium is the home of the J-League team Tokushima Vortis. Tokushima Prefecture is located in the Shikoku region of Japan.
Getting to the Stadium
The stadium is located a little over two kilometers from Naruto Station. You can walk to the stadium from Naruto Station (25 min.), but there is usually a free shuttle bus that runs from Naruto Station to the stadium during Tokushima Vortis home games.
A shuttle bus is also available from Tokushima Station, but it costs around 500 yen each way.
For more information, visit the official website.
Official Website: Access (Use Google translate)
About the Stadium
Pocari Sweat Stadium has a roof over both the main and back stands. There is no roof on the stands behind the goal line. Please check out the photos below.
Address: 61, Muyacho Tateiwa Shimai, Naruto, Tokushima,
Capacity: 17,924
Home Team: Tokushima Vortis
Surface: Natural grass
Opened: May 1971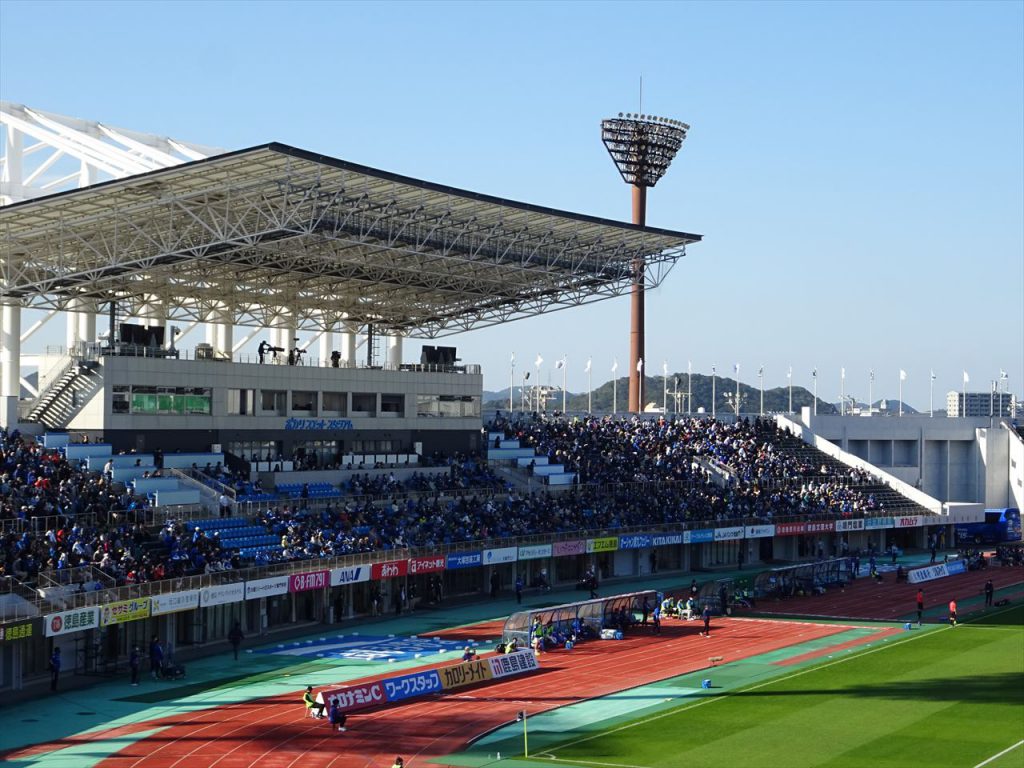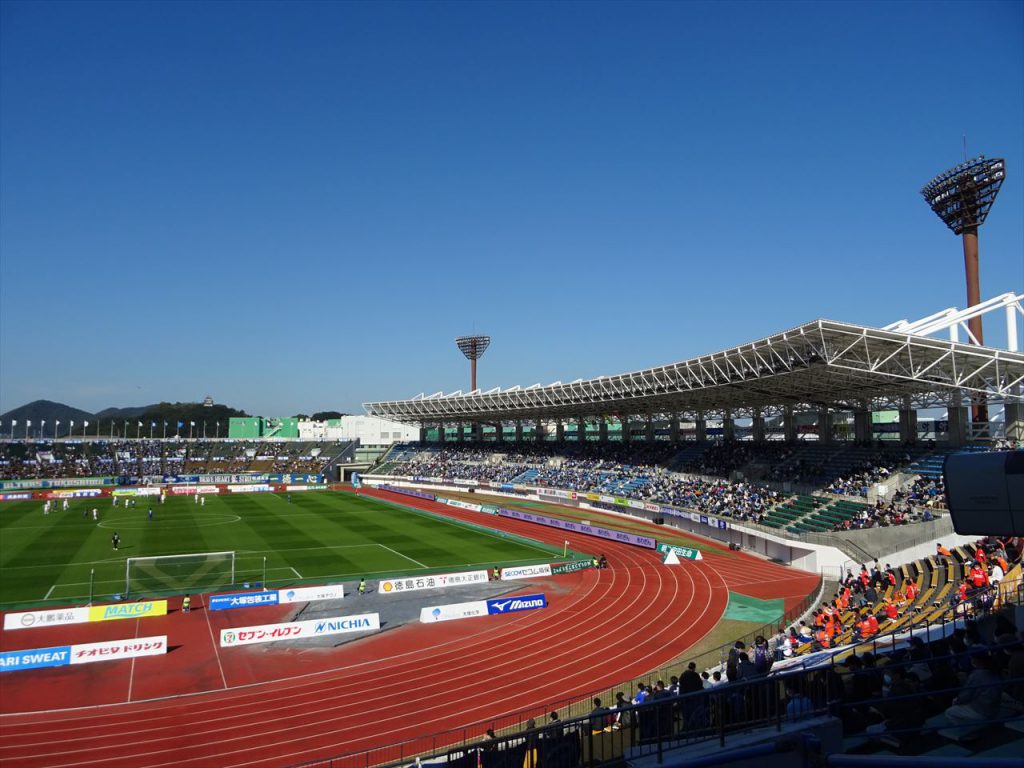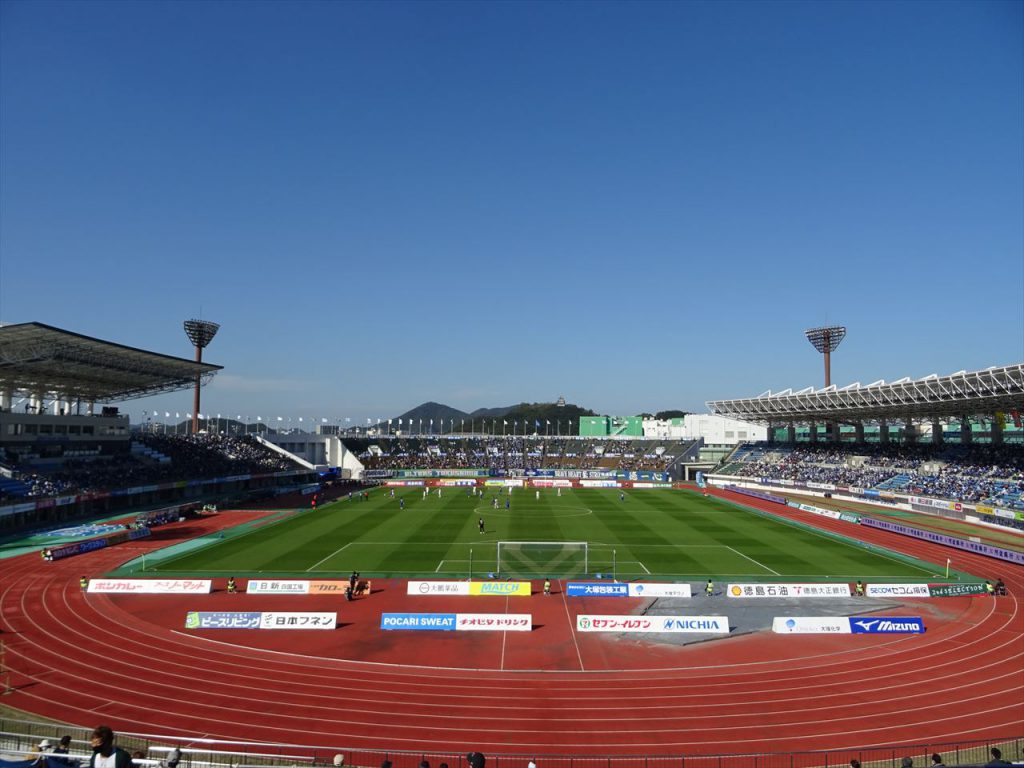 Explore Tokushima
Travel Tips & Information
Here is the basic information about Tokushima as a reference for planning your trip.
Professional Sports Teams in Tokushima
1. "Getting There & Around" Tokushima, Naruto, Komatsushima
If you are coming from Tokyo, it is convenient to fly to Tokushima Awaodori Airport, as both JAL and ANA have flights to the airport.
There are also direct flights from Fukuoka.
For those in the Kansai area, there is a ferry service to Wakayama. Also, from Kobe, there is a bus that goes through Awaji Island and takes about two hours to reach the Tokushima Station area.
2. "Where to Stay" in Tokushima, Naruto, Komatsushima
There are business hotels and other hotels in the vicinity of Tokushima Station that are easy to stay at by yourself.
If your main purpose is to watch the games, staying in this area will be convenient.
Here is a selection of hotels in the Tokushima, Naruto, and Komatsushima areas.
3. "What to Do & See" in Tokushima, Naruto, Komatsushima
The whirlpools of Naruto, which can be seen in the Naruto Strait, are said to be one of the three largest tidal currents in the world, making it one of the best sightseeing spots in Tokushima.
The Otsuka Museum of Art in Naruto City is also a must-see for museum lovers, with Van Gogh's sunflowers on display.
4. "What & Where to Eat" in Tokushima, Naruto, Komatsushima
There are unique local foods such as Tokushima Ramen, which is eaten with a raw egg dropped on top.
Speaking of Shikoku, you should also try udon.
Kagawa is better known for its udon, but there are some good udon restaurants in Tokushima as well, so be sure to visit them.