JIT Recycle Ink Stadium is the home stadium of the J-League team "Vanforet Kofu." It is an athletic stadium-type soccer stadium located in Kose Sports Park, a large complex with a skating rink, gymnasium, and baseball.
Getting to the Stadium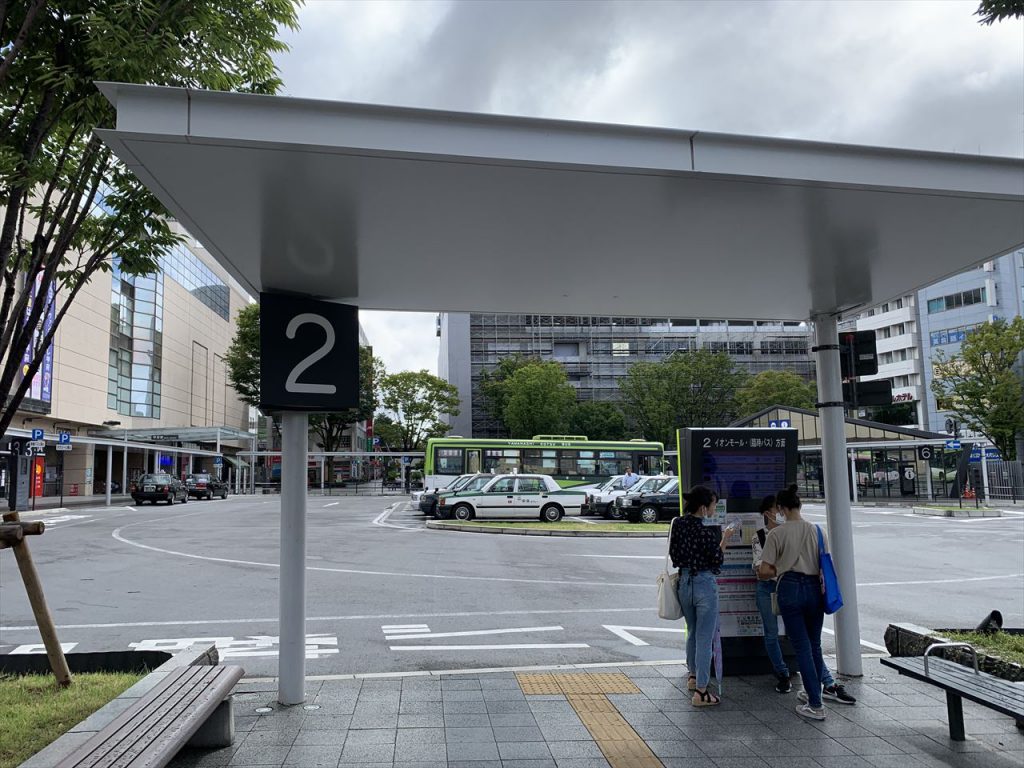 The JIT Recycle Ink Stadium is less than 7 kilometers from Kofu Station, so it is about a 15 to 20-minute drive. On game days, the team runs a shuttle bus service, so it is convenient to use that.
Stadium Access: Official Website
If you are driving, you can use the parking lot at Kose Park, which has parking space for nearly 2000 cars.
About the Stadium
Address: 840, Kosemachi, Kofu City, Yamanashi,
Capacity:17,000
Home Team: Vanforet Yamanashi
Surface: Natural grass
Opened:1986
The seating area of this stadium is made up of one level. There is a roof at the back of the main stand, but it is almost roofless, so the stadium is affected by the weather.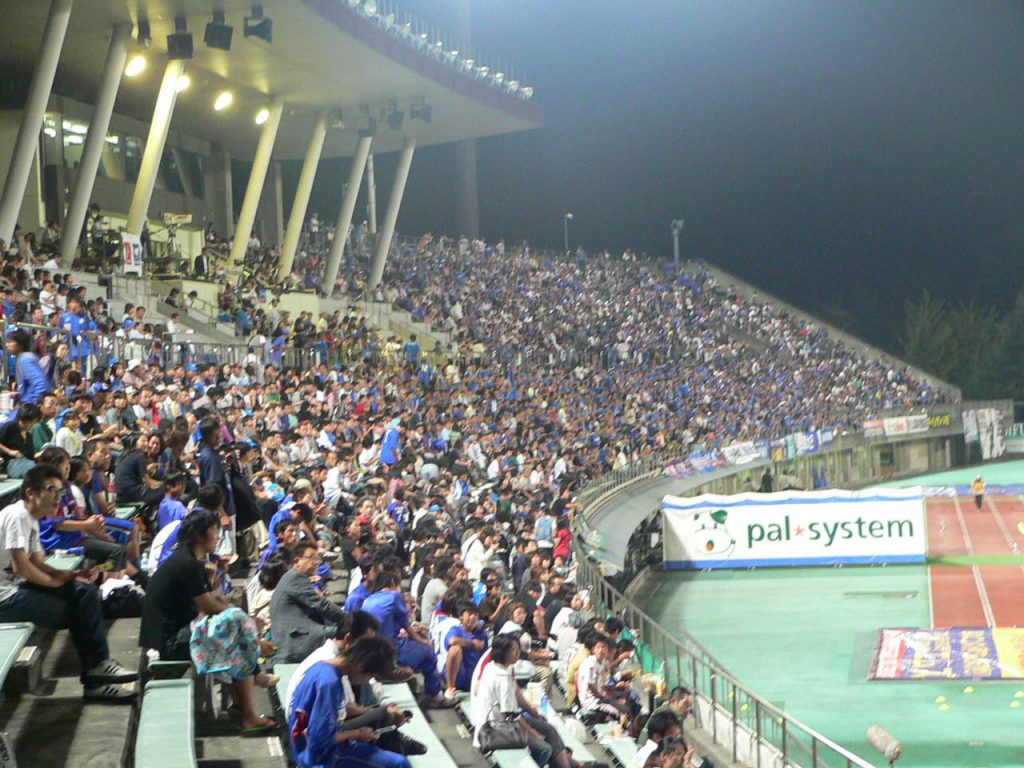 All seats are bench seats.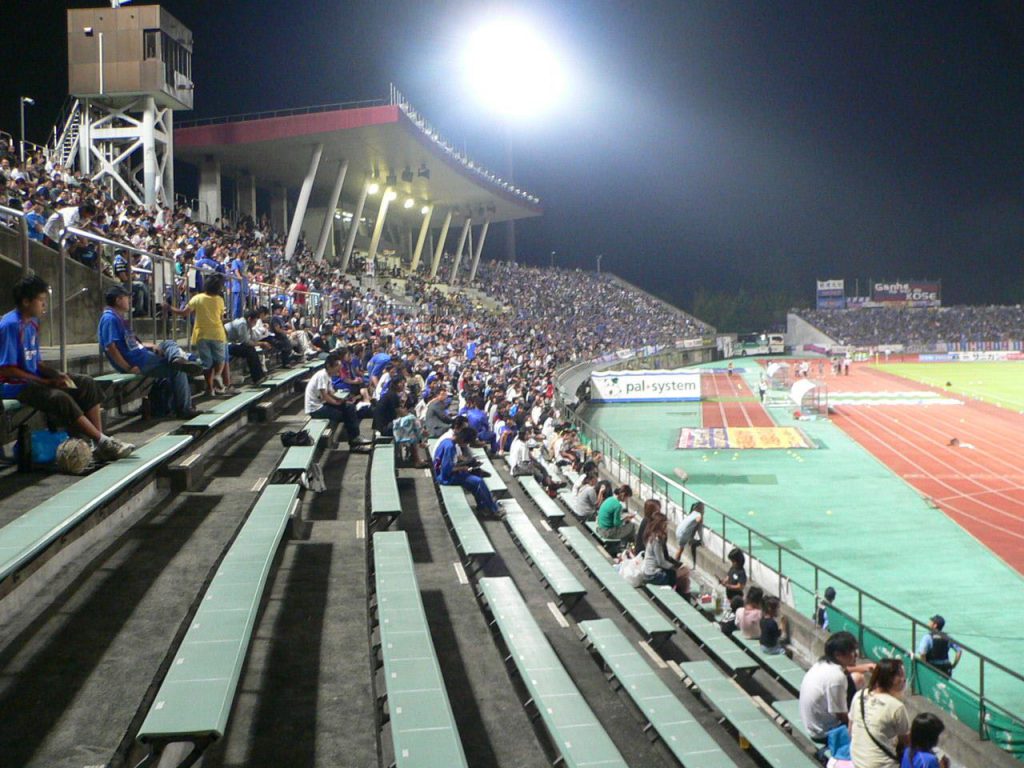 The seating area behind the goal has a distance between the seats and the pitch because of the track.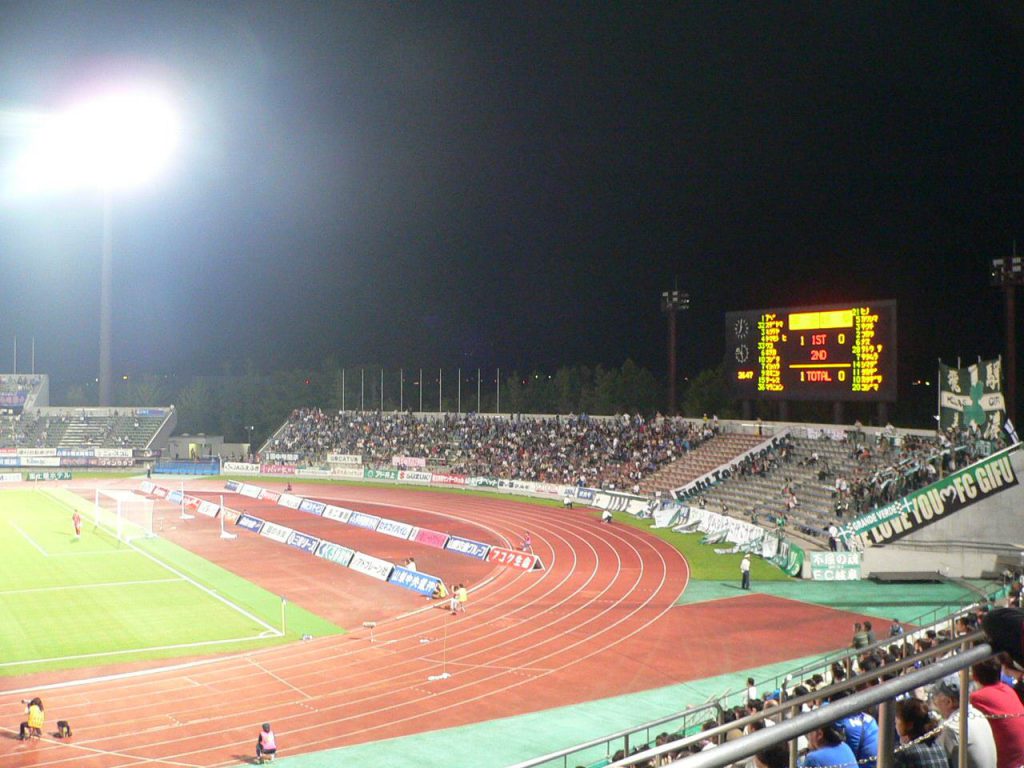 Explore Yamanashi
Travel Tips & Information
Here is the basic information about Yamanashi as a reference for planning your trip.
Professional Sports Teams in Yamanashi
(1)"Getting There & Around" Kofu, Minami Alps, Nirasaki
To get to the Kofu area of Yamanashi, from the Tokyo metropolitan area, take the Azusa or Kaiji limited express train from JR Shinjuku Station.
The limited express takes about 1 hour and 30 minutes.
(2)"Where to Stay" in Kofu, Minami Alps, Nirasaki
Kofu is a city where the downtown area seems to be a little further away from the station (about a 15-minute walk), and I feel that there are more hotels a little further away than in front of the station.
There are hotels in front of the station as well, but that seems to be the reason why there are hotels about 15 minutes away on foot.
As for the south exit, the city hall is also about a 10-minute walk from the station, so I don't think it would be too difficult to find a hotel 15 minutes away.
However, when it rains, it feels a bit far away.
(3)"What to Do & See" in Kofu, Minami Alps, Nirasaki
Shosenkyo is one of the most famous sightseeing spots in Kofu, but it takes some time to get there by bus, and if you want to go to a game and watch it at the same time, the distance is a bit of a concern. In front of Kofu Station, there is a statue of Shingen Takeda and Maizuru Castle Park, which are easy to visit even if you come to Kofu by train.
The Takeda Shrine is also within easy reach by bus.
The following is a list of sightseeing spots around Kofu Station that can be visited in combination with watching the game.
(4)"What & Where to Eat" in Kofu, Minami Alps, Nirasaki
Yamanashi is famous for its Hoto (stewed udon noodles) and also for its stewed chicken.
The area is also famous for its seasonal fruits.
One of the charms of Yamanashi is the fact that you can buy high-class fruits such as Shine-Muscat at reasonable prices.