Mikuni World Stadium Kitakyushu is a soccer-specific stadium located in Kitakyushu City, Fukuoka Prefecture, and is the home of the J-League club Giravanz Kitakyushu. The stadium is right next to the bay, and it has a great view and atmosphere.
Getting to the Stadium
The stadium is conveniently located just a 10-minute walk from JR Kokura Station. You can take the Shinkansen Line to Kokura Station.
The nearest airport to Kokura is Kitakyushu Airport, which also has flights from Haneda. It takes 45 minutes to an hour by limousine bus from the airport to Kokura Station.
Kokura is also very close to Hakata, one-stop away by Shinkansen (about 15min.), you can go to Kokura from Fukuoka Airport or stay in the big city Hakata.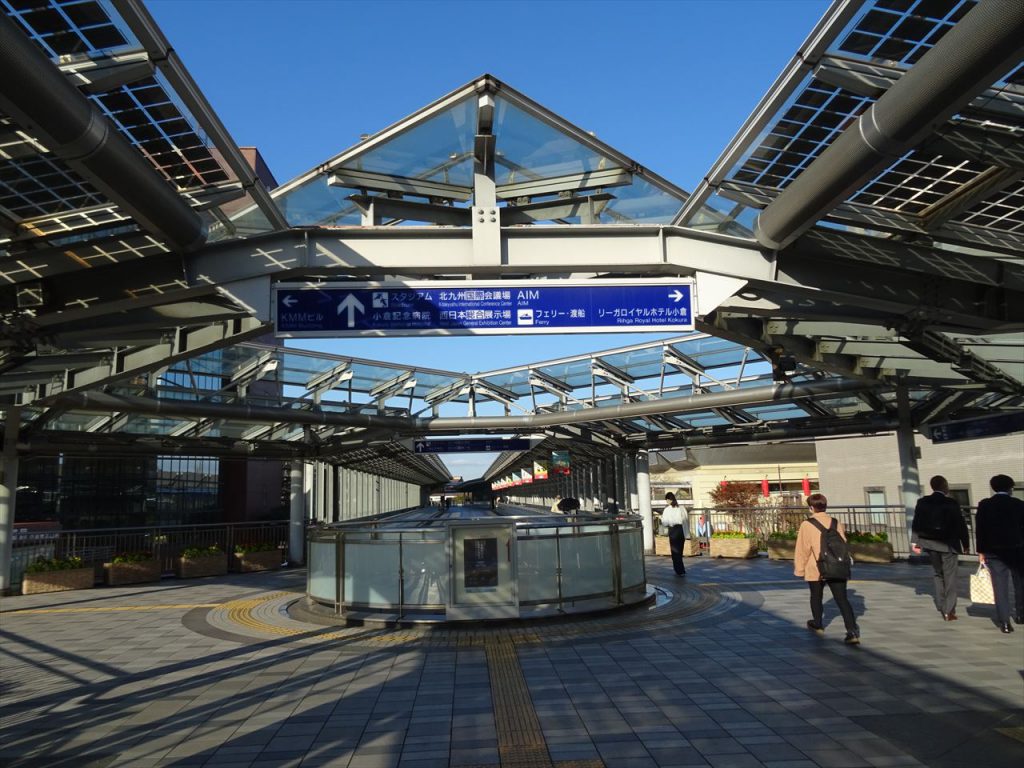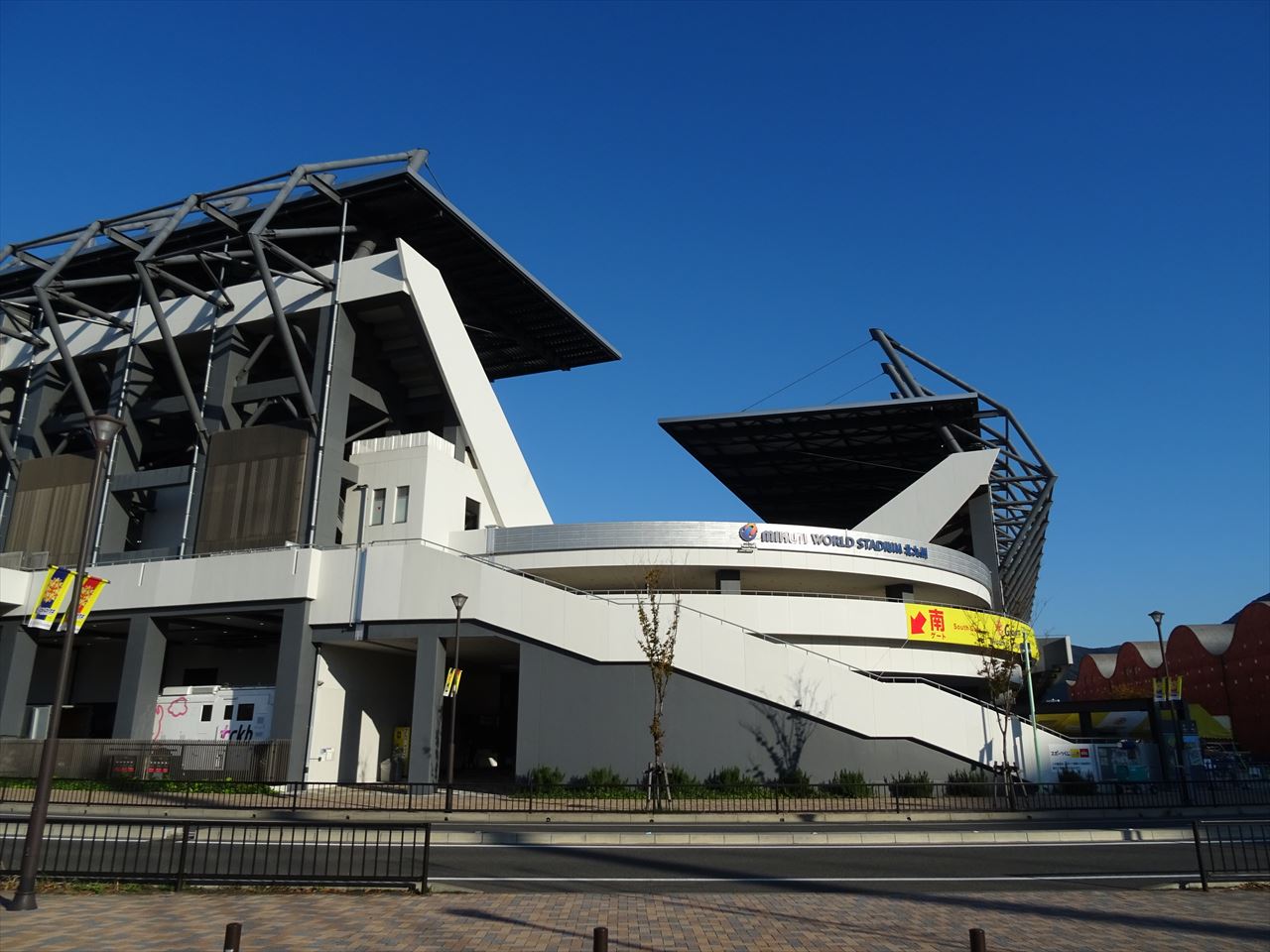 About the Stadium
The Mikuni World Stadium Kitakyushu is located in a scenic location reminiscent of Oracle Park in San Francisco. From the second-floor seats in the main stand, you can watch the game with a view of the ocean.
Address: 3-9-33, Asano, Kokura Kita-ku, Kitakyushu, Fukuoka,
Capacity: 15,300
Home Team: Giravanz Kitakyushu
Surface: Natural grass
Opened: February 18, 2017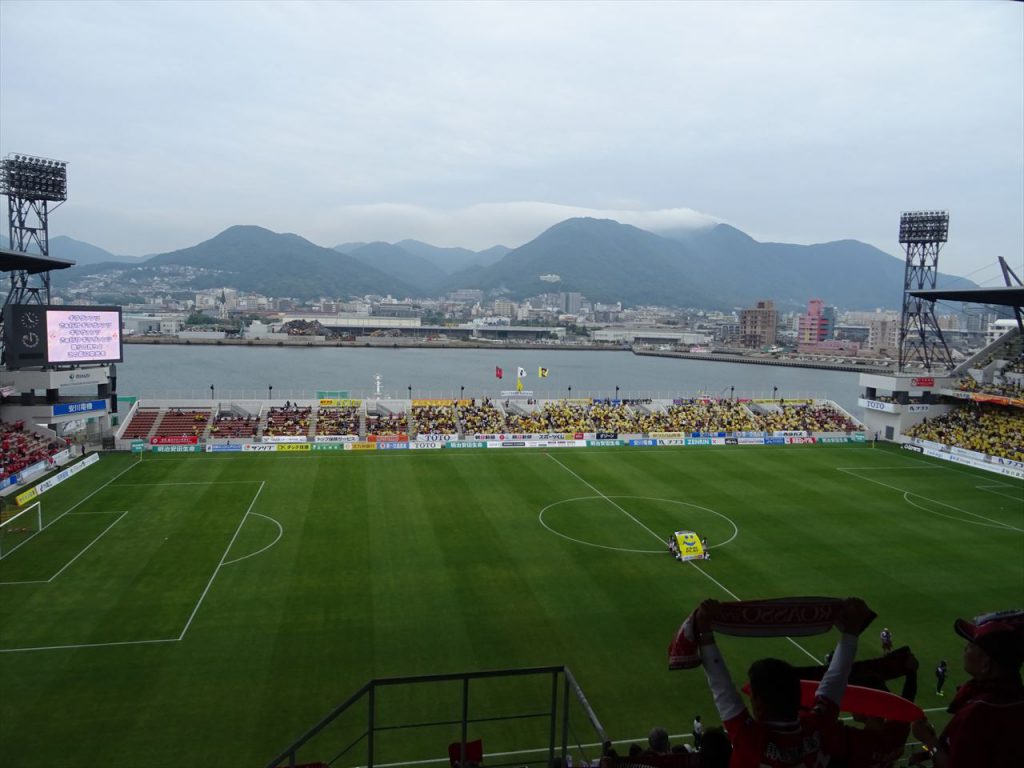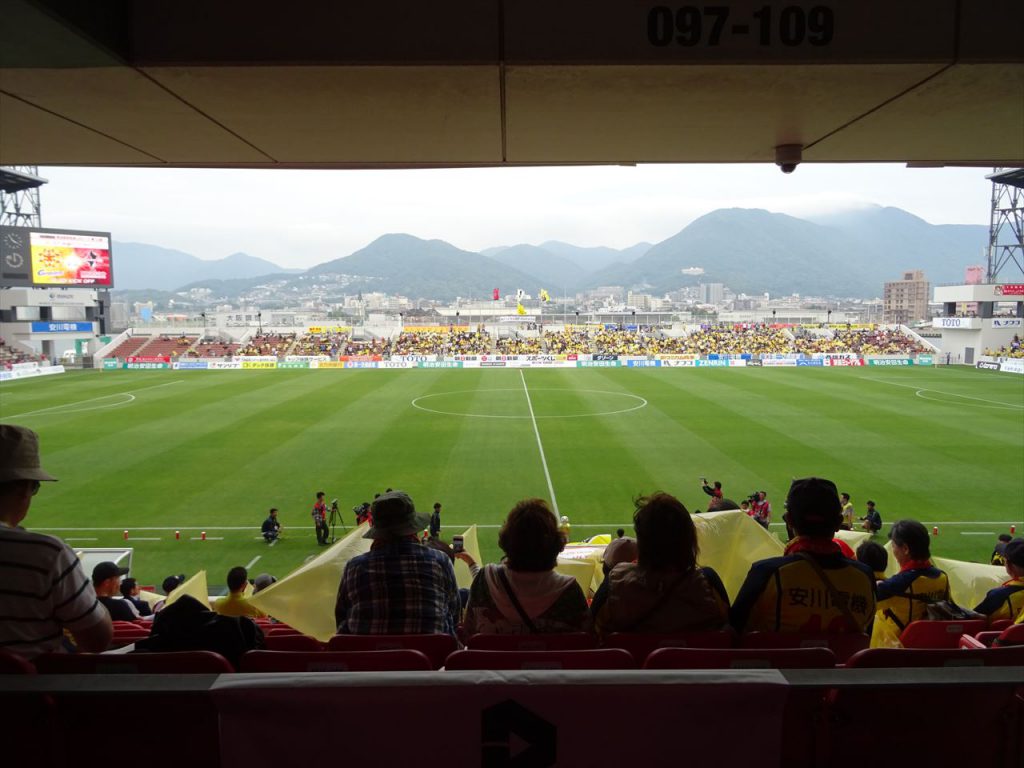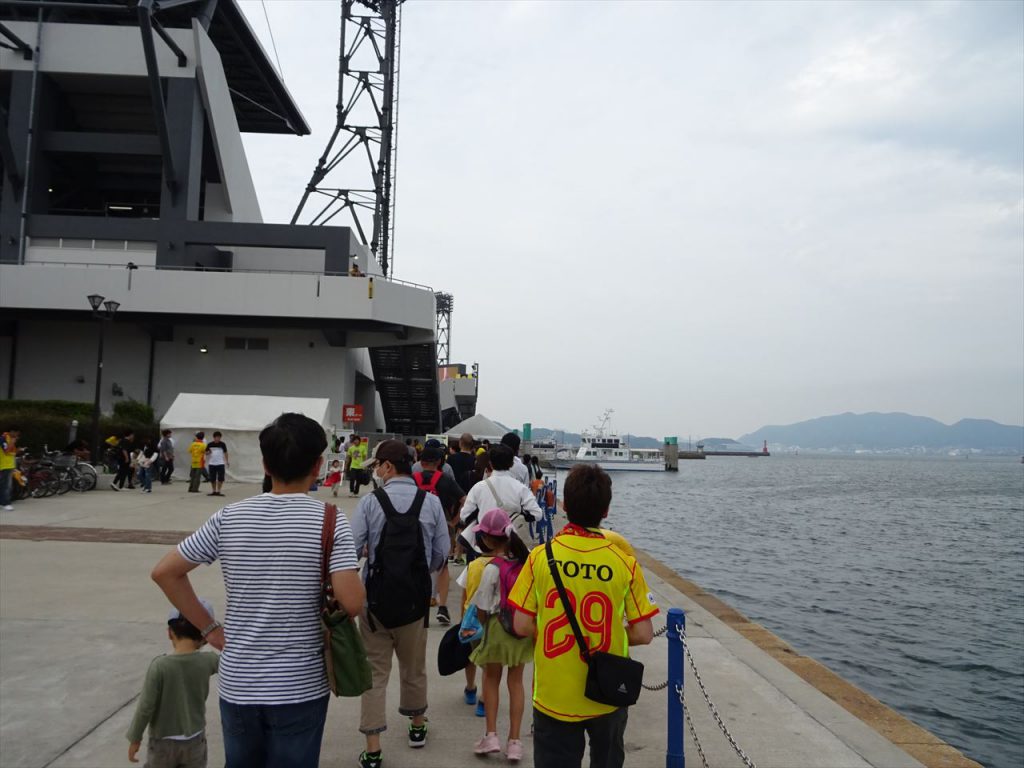 Explore Fukuoka
Travel Tips & Information
Here is brief information about this city. We hope it will help you in planning your trip.
Professional Sports Teams in Fukuoka prefecture
(1)"Getting There & Around" Kitakyushu, Kokura
Kitakyushu area is just over there to Yamaguchi and Shimonoseki on the mainland.
The Shinkansen, Nozomi, stops at Kokura Station.
Kitakyushu Airport is the closest airport to Kokura, with flights from Haneda.
It takes about 45 minutes to an hour by limousine bus from the airport to Kokura.
From Fukuoka Airport, if you take the Shinkansen between Hakata and Kokura, it takes roughly 15 minutes from Hakata to Kokura, but if you consider the transfer from the airport, it takes about 40 minutes, which is not much different from arriving at Kitakyushu Airport.
(2)"Where to Stay" in Kitakyushu, Kokura
Kokura Station area has the most hotels in the Kitakyushu area.
In this area, you can find hotels such as the Rihga Royal Hotel Kokura.
There are also hotels in the Mojiko area.
Shimonoseki is also an area of choice, so you may want to include Shimonoseki in your search for a hotel.
(3)"What to Do & See" in Kitakyushu, Kokura
Kitakyushu area has several sightseeing spots that you should visit.
Mojiko, and later, Mt. Sarakura, which has been selected as one of the three best night views in Japan, is a nationally known tourist spot. Kitakyushu has also been promoted as a city of manga, and there is a Kitakyushu Manga Museum and bronze statues of characters from Galaxy Express 999 in various places.
(4)"Where & What to Eat" in Kitakyushu, Kokura
Yaki udon originated in Kokura, and yaki udon is one of the local gourmet foods that you should try. Mojiko yaki curry is also a must-try.
There are also many tonkotsu ramen restaurants.