Tomigusuku General Park Athletic Stadium is located in the Tomigusuku General Park in Tomigusuku City.
J-League teams such as Giravanz Kitakyushu and Mito Hollyhock hold their training camp at the track and field stadium.
Getting to the Stadium
The location of Tomigusuku General Park is about five to seven kilometers from the Naha Airport area.
If there is no traffic jam, it will take less than 15 minutes by car, but the traffic around Naha is generally very congested, so you might want to think about 15 to 30 minutes.
There is also a way to get there by city bus.
If you use the bus, take the Yui Rail from the airport to Asahibashi Station. After getting off at Asahibashi Station, go a little further and you will find the Naha Bus Terminal, from where you can take a bus.
Naha Bus [446] Naha Itoman Line
The closest bus stop is probably the one in front of the Tomigusuku Central Community Center, but to be sure, ask the driver for the best bus stop when you get on the bus.
About the Stadium
Location: 536 Taira, Tomigusuku City, Okinawa 901-0212, Japan
Seating Capacity: 2,000
The stands will be bench seating and there will be no roof to provide shade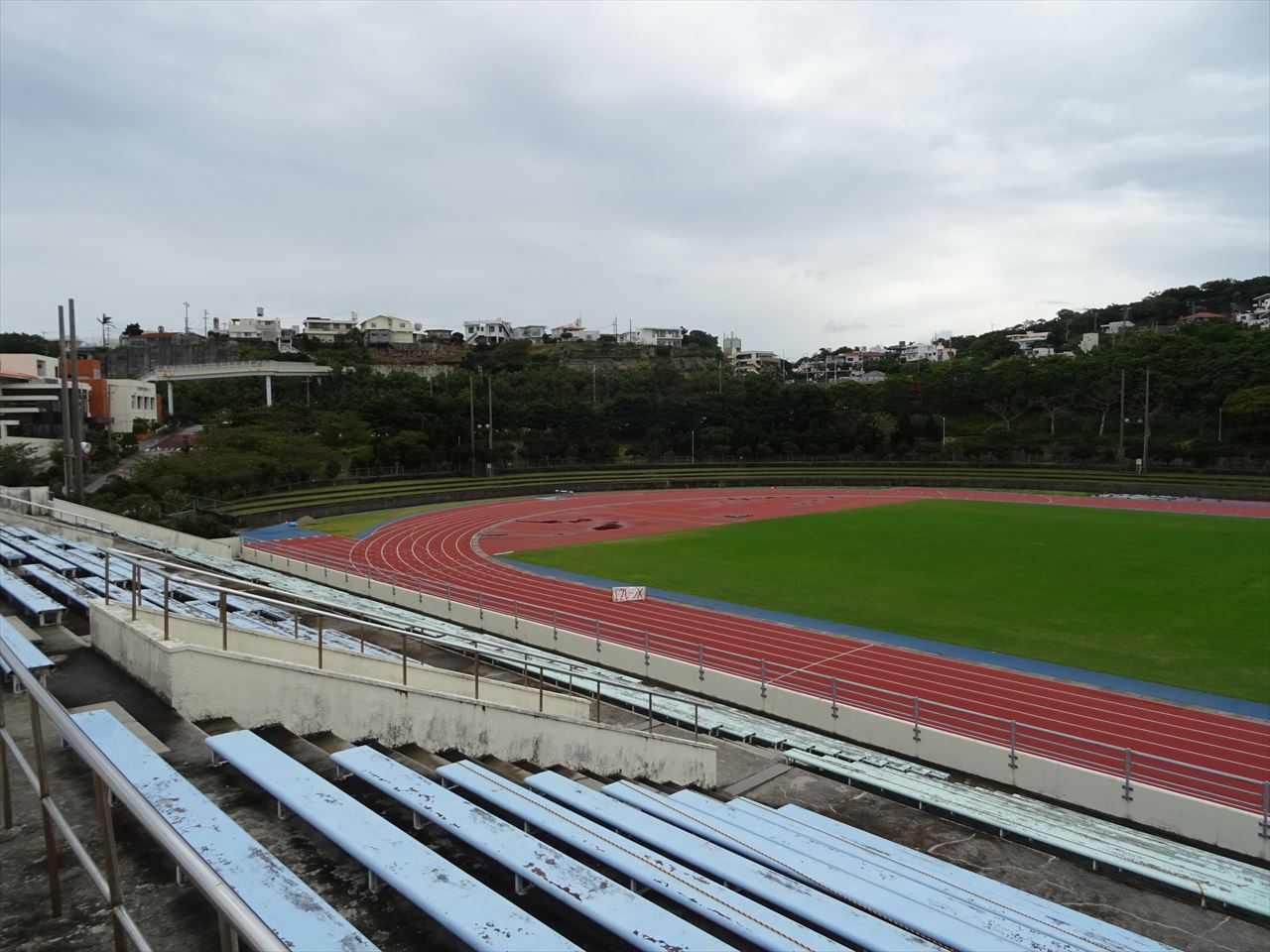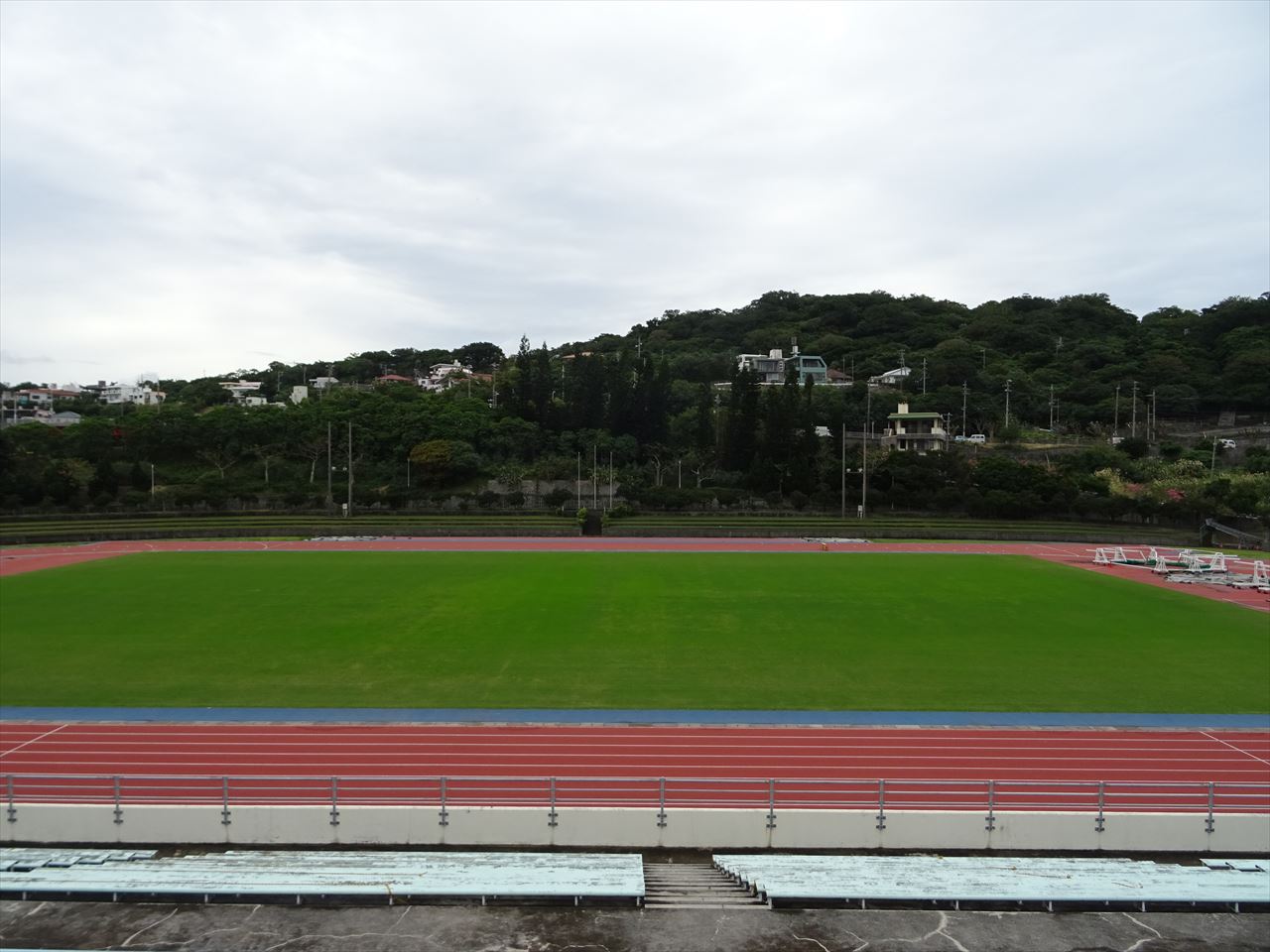 Explore Naha City and Southern Okinawa
Learn about transportation, sightseeing, and food in Okinawa
Before your trip, we have compiled some basic information about Okinawa Prefecture for your reference.
About professional sports teams in Okinawa
To get to Okinawa, you will need to fly from Haneda to Naha Airport, which takes approximately 2 hours 45 minutes to 3 hours, and from Kansai Airport to Naha Airport, which takes 2 hours 20 minutes to 2 hours 30 minutes.
Once you arrive at Naha Airport, you can take the monorail, a cab, or rent a car. Here is a guide on how to get to Naha and how to get around Naha City.
If you are thinking of watching the games or sightseeing around the Naha/Southern Okinawa area, there are many hotels concentrated in the Naha area near the airport, and they range from cheap backpackers to luxury hotels. The following is a list of hotels in the Naha and Southern Okinawa areas.
Shuri Castle and Saiba Utaki, both World Heritage sites, are located in the southern area of Naha.
Gyokusendo and Peace Memorial Park are also in the southern area.
The following is a list of tourist spots in the Naha and southern areas.
4."What / Where to Eat" in Naha
Okinawa soba, taco rice, bitter melon stir-fry, and steak are just a few of the specialties you can enjoy. If you are a drinker, Awamori will be one of the major attractions. Here is a list of Okinawa's gourmet foods and stores in the city.