Tsuyama Stadium is located in the Tsuyama Sports Center, and in addition to the athletic field, there is also the Tsuyama Municipal Baseball Stadium, soccer field, and tennis courts.
From 2008 to 2012, it hosted one or two official games a year for Faziano Okayama.
Getting to the Stadium
Tsuyama Stadium is about two kilometers away from Tsuyama Station.
You can take the "Gongo Bus" from Tsuyama Station to the Tsuyama General Gymnasium, although it runs about once an hour.
It will take about 30 minutes to walk from Tsuyama Station.
Bus
From the No. 1 bus stop at Tsuyama Station, take the Gongo Bus around to the right, which takes 11 minutes, and get off at Higashi Shogakko-mae, which is the closest stop to the Tsuyama Sports Complex (the fare is 200 yen for adults and 100 yen for children).
Taxi
It will take approximately 10 minutes by cab from Tsuyama Station to the Tsuyama General Gymnasium.
About the Stadium
The Okayama Prefecture Tsuyama Track and Field Stadium has a natural grass pitch and a 400m x 8 lane track for track and field events, and sometimes hosts the Okayama Prefecture Track and Field Championships.
Location 245 Shidobe, Tsuyama City, Okayama, 708-0825, Japan
Capacity 10,000
Opened in 1994
Explore Okayama
Travel Tips & Information
Here is the basic information about Okayama as a reference for planning your trip.
Professional Sports Teams in Okayama prefecture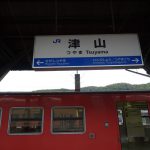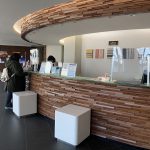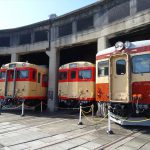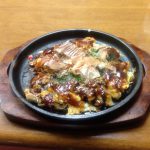 1. "Getting there & Around" Tsuyama, Mimasaka
If you are coming from the Tokyo metropolitan area, you can basically take the Tokaido or Sanyo Shinkansen to Okayama Station, change to a local train, and head for Tsuyama.
Even if you use a night bus, you will probably take a local train from Okayama Station.
The following is a guide on how to get to Tsuyama and how to get around Tsuyama City.
2. "Where to Stay" in Tsuyama, Mimasaka
Basically, the most convenient place to stay in the Tsuyama City area seems to be around Tsuyama Station.
We have picked up some hotels around Tsuyama City.
3. "What to Do & See" in Tsuyama, Mimasaka
In Tsuyama, there is the Tsuyama Manabi-no-Tetsudo-kan (Railway Museum), which is a must stop for railroad fans.
Other sightseeing spots around Tsuyama City are also picked up.
4. "What / Where to Eat" in Tsuyama, Mimasaka
Let's eat Tsuyama's famous gourmet food such as kakioko and hormone udon.
The following is a list of Tsuyama's gourmet foods and restaurants in the city.