Tokyo Big Sight, located in Koto-ku, Tokyo, is the largest convention center in Japan. It is a place where major events such as the Tokyo Motor Show and Comic Market are held, and not many events are usually held there, but in the past, a double world boxing match was held in 2010, with Takashi Uchiyama winning the WBA world super featherweight title. In September of the same year, the WBA world flyweight title match between Daiki Kameda and Takeshi Sakata was also held.
Getting to the Stadium
The train is the most convenient way to get to Tokyo Big Sight.
From Tokyo, the Rinkai Line takes about 15 minutes from Osaki Station to Kokusai-Tenjijo Station, the nearest station. From Chiba, it takes about 5 minutes from Shin-Kiba Station to Kokusai-Tenjijo Station.
From the Shinbashi area, Yurikamome connects Shinbashi to Tokyo Big Sight Station in about 25 minutes. Yurikamome is also available from Toyosu Station, and it takes about 10 minutes from Toyosu Station to Tokyo Big Sight Station.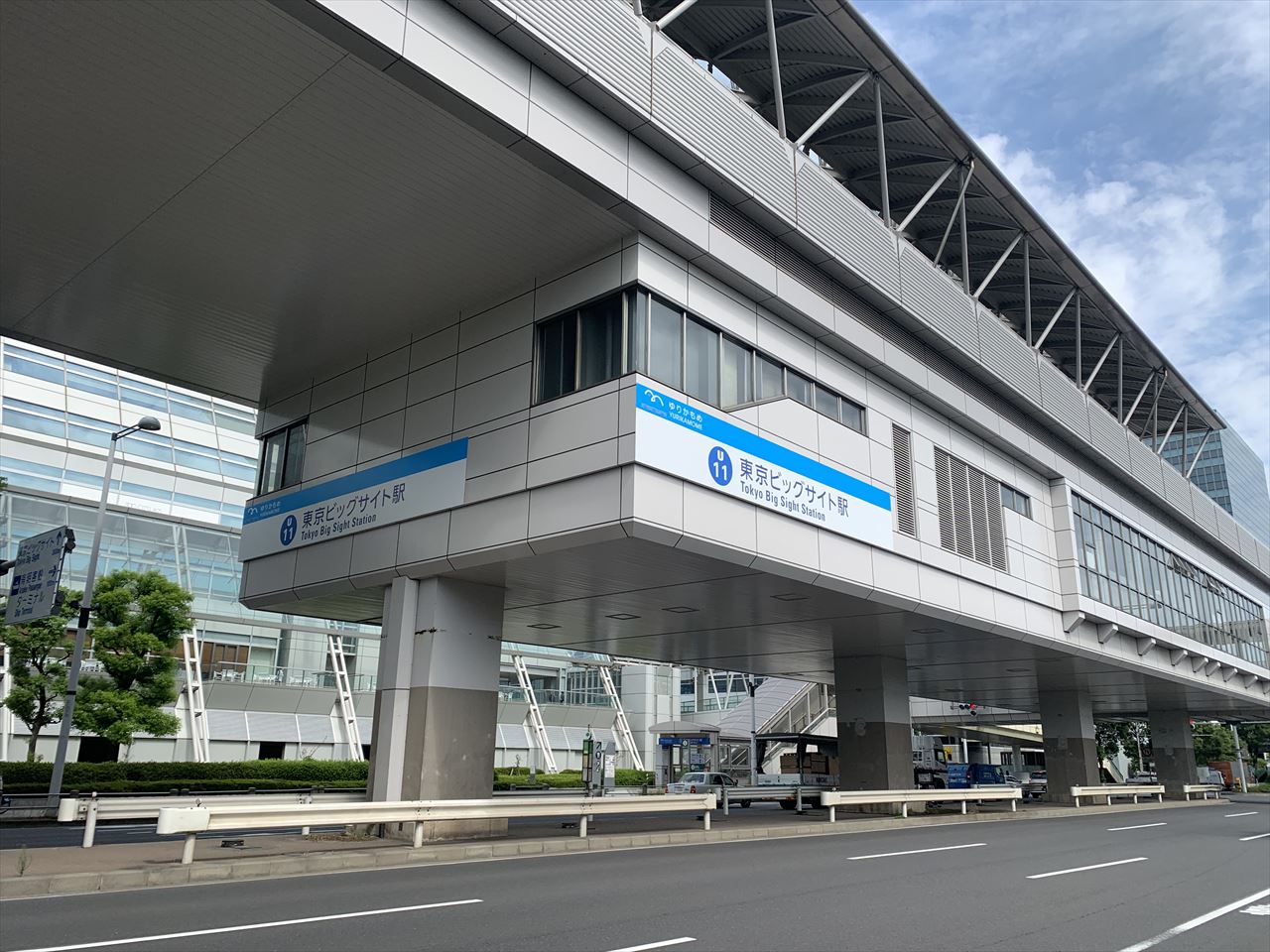 About the Stadium
Location: 3-11-1 Ariake, Koto-ku, Tokyo 135-0063, Japan
Basic Information
What to bring
Compared to other countries such as the U.S., Japanese events allow people to bring their own belongings, and there are few venues that do not allow backpacks.
For drinks, please note that in most cases, you cannot bring in cans or bottles. In many cases, you can bring in plastic bottles.
Gate Opening Time
The opening hours may vary depending on the event, so please check the website of the event you are attending.
Re-entry
Many events in Japan allow re-entry, but it depends on the event.
Explore Tokyo
Travel Tips & Information
Here is the basic information about Tokyo as a reference for planning your trip.
1. "Getting there & Around" Adachi, Arakawa, Edogawa, Katsushika, Koto, Sumida, Taito
In this area, there are more backpackers staying in the Asakusa and Ueno areas of Taito-ku, mainly in dormitories, than in other wards. Here is a selection of hotels in the Adachi, Arakawa, Edogawa, Katsushika, Koto, Sumida, and Taito wards areas.
2. "Where to Stay" in Adachi, Arakawa, Edogawa, Katsushika, Koto, Sumida, Taito
Hotels in the Shibuya, Shinjuku, Chuo, Chiyoda, Bunkyo, and Minato wards areas are relatively pricey among the 23 wards of Tokyo.
3. "What to Do & See" in Adachi, Arakawa, Edogawa, Katsushika, Koto, Sumida, Taito
There are many things to see and do, and it depends on what you want to do and see, but in Taito City, the zoo and museums are all located in Ueno Park, making it easy to visit many things in a compact area. There is also a bus service from Ueno Station to Skytree, and it is also easy to take the Ginza Line to Asakusa.
The best thing is that you can have a second plan in case of crowds or bad weather. If you are planning to go sightseeing as part of your visit, it is possible that you will not be able to go around as much as you would like due to the crowds, or that it will be too rainy to go around.
Therefore, if you pick up other places that you can go to in case of crowds, you will be able to go around smoothly even if you don't have much time before the game.
4. "What / Where to Eat" in Adachi, Arakawa, Edogawa, Katsushika, Koto, Sumida, Taito
Since it is Tokyo, there are stores everywhere you go.
The rest is up to you, what you want to eat and where you want to eat it.
We will pick out a few restaurants for you, but in the case of Tokyo, there is no way to cover them all, so we recommend that you look for them yourself on the Internet.
As with sightseeing, popular stores may have lines.
Therefore, if you are short on time and want to go to a popular restaurant, you may not be able to eat there, so we recommend that you pick up several restaurants in advance.