Since 2002, Tixis Inc. has provided detailed information on cities and venues to assist customers traveling from Japan to the United States and Europe to watch professional sports events. At the same time as the 2021 Tokyo Olympics, we have launched National Stadium Tours.com for sports fans worldwide who wish to visit Japan. We hope to help you on your unforgettable journey to our beautiful country "Japan."
Company Information
Tixis Inc.
Registered Travel Agency #3-7514

Address
1st SS Building 6C, 4-12-20 Hatchobori,
Chuo-ku, Tokyo, JAPAN 104-0032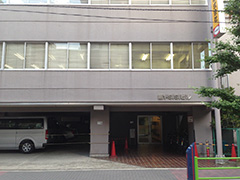 E-mail
Telephone number
+81-3-5542-5102
Business hours
We are open from 9:00 a.m. to 6:00 p.m. on weekdays.
Closed on Saturdays, Sundays, and National Holidays.