Hokkaido becomes a vast land, and it becomes considerably large even if it is only Kushiro. Therefore, if you don't plan well in advance, you may not be able to do anything, or you may not be able to travel close to the image.
Her
e, we will introduce the model plan of watching Hokkaido Crains in one night and two days. (
Th
e normal season starts at the end of August, but the 2020-2021 season is likely to start in January, so depending on the time of year, some attractions depend on the weather.) This plan is based on the image of a trip to watch a weekday game in autumn, so it's not a plan in heavy snow or severe cold.)
Day 1 (Thursday)
Haneda Airport departs at 11:25 and arrives at Tancho Kushiro Airport at 13:00
Rent a car at the airport and go to The Japanese Merchant Market. (About
30 minutes by car from Kushiro Airport)
Arrived at "Wassho Market" at 14:00. 
Kushiro Washo M
arket 085-0018 Kuronmachi 13-chome 25, Kushiro, Hokkaido Business
days Monday to Saturday 8:00 a.m. to 5:00 p.m. S
unday is a regular holiday.
The parking lot is in the basement. It will be free for 2 hours.
It's a little late for lunch, but since I came to Kushiro with great care, let's eat delicious seafood bowl first!
The seafood bowl that can be eaten at the Japanese commercial market is called "Ye-don".
At a side dish shop in the market, buy only white rice, put it in a plastic bowl, hold the rice in your hand, and go to the shop where the seafood
material is sold. At the shop, you can buy as much fresh seafood as you want to eat, put it on white rice, and make your own seafood bowl and eat it.
I can't choose the seafood bowls I eat in the cafeteria by myself, such as "I'm not good at this story" or "I wanted to eat more of that story..." but with "Kaite-don", you can make your favorite seafood bowl with only the seafood you want to eat.
14:45 Check-in at Hotel Paco.
When your stomach is full, go to your hotel, Hotel Paco. (About 5 m
inutes by car from Wassho Market)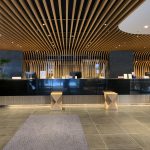 Natural Hot Springs Hotel Pac
o Kushiro 085-0014 Suehiro-cho 2-chome, Kushiro, Hokkaido
Location Close to Mintmai Bridge, Izumiya is a few minutes' walk away, and Torimatsu is just 5 minutes away. If you are outside Hokkaido, you may not know much about hotels, but Hotel Paco has hotels mainly in Hokkaido and is a hotel with natural hot springs. The parking lot is free to enter and leave for 500 yen separately. Please note that th
e multi-storey car park near the hotel is used.
Points of choice for hotels in Kushiro
Basically, moving by car is the main thing. There
are not many trains in the first place, and there is little merit of staying near the station even if you watch hockey. In th
e case of Kushiro, the area centered on the beautiful Mint Mai Bridge of the sunset (the area where Hotel Paco Kushiro is located) has more hotels and more food shops. There are many hotels of the type like the route-in near Kushiro station. The adv
antage of staying around the station is that you ride the Norocco. Wassho is also near the station, but there is a parking lot in the basement here, so there is no problem even if it is accessed by car. There are not so many cars in front of the station, so I don't think driving is stressful.
The following hotels are also candidates for your stay: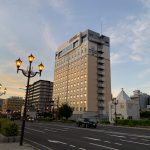 Natural Hot Spring Mint Dance Yu Ra
vista Kushiro River 085-0015 Kita-Dai-dori 2-chome 1, Kus
hiro, Hokkaido Location This is the image of Hotel Paco almost next door. It will be a hotel deployed by Doomy Inn. This is also a good location near Mintmai Bridge, a few minutes' walk from Izumiya and about 5 minutes from Torimatsu.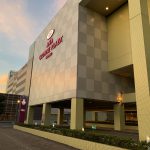 ANA Crowne Plaza Hotel Kushiro 08
5-0016 Kashiwamachi, Kushiro, Hokkaido 3-7 Locati
on From The Mint Bridge is an image that is half way around Kushiro Fisherman's Wharf MOO. The bridge itself is not too far away, but it takes less than 10 minutes on foot to get to Izumiya and Torimatsu.
Once you have your luggage, take a walk around the hotel.
15 o'clock Sightseeing around Mint Maibashi
The hotel is located within a
5-
minute walk. Fisherman's Wharf MO
O "Mint Maiba
shi"  "Tor
i
matsu" and so on.
First of all, let's go to Fisherman's Wharf MOO. (A 5-mi
nute walk from Hotel Paco)
Fisherman's Wharf MOO 085-001
6 2 chome 4, Kashiwamachi, Kushiro, Hokkaido B
usiness hours 10:00 a.m. to 7:00
p.m. Homepage
This is a complex with restaurants, souvenir shops, botanical gardens, etc., but since it is a facility that many tourists visit, why not check out Kushiro's speciality here?
It is a trip that does not have time for two days and one night. It is good to buy sou
venirs where you can buy them. At MOO, you may want to buy:
Ichiro Toba
Shop Kushiro Owa 1st floo
r (center) Tel: 0154-23-0288
Kushiro is a port town, so many people choose seafood as souvenirs. This "toba Ichiro" is a salty taste that dried sliced salmon. There seems to be a lot of people who drink sake, but I think that the person who does not drink sake can eat deliciously. There are many kinds of persimmons sold by various companies, but personally, I think that this "Toba Ichiro" is the most delicious and will be pleased with souvenirs.
The egg of the new egg
Shop MOO Guide 1F (ce
nter) Tel: 0154-23-0661
It is a sweet wrapped in cream with white ball powder from Kushiro. It is a cake with cream of various flavors in a firm mochi, and similar sweets are other products, but I think that the mysterious naming of "neta egg" and the cream which stuck to the raw material of Hokkaido are very delicious, and I think that it is pleased with the souvenir. It is sold frozen at a shop at Kushiro Airport.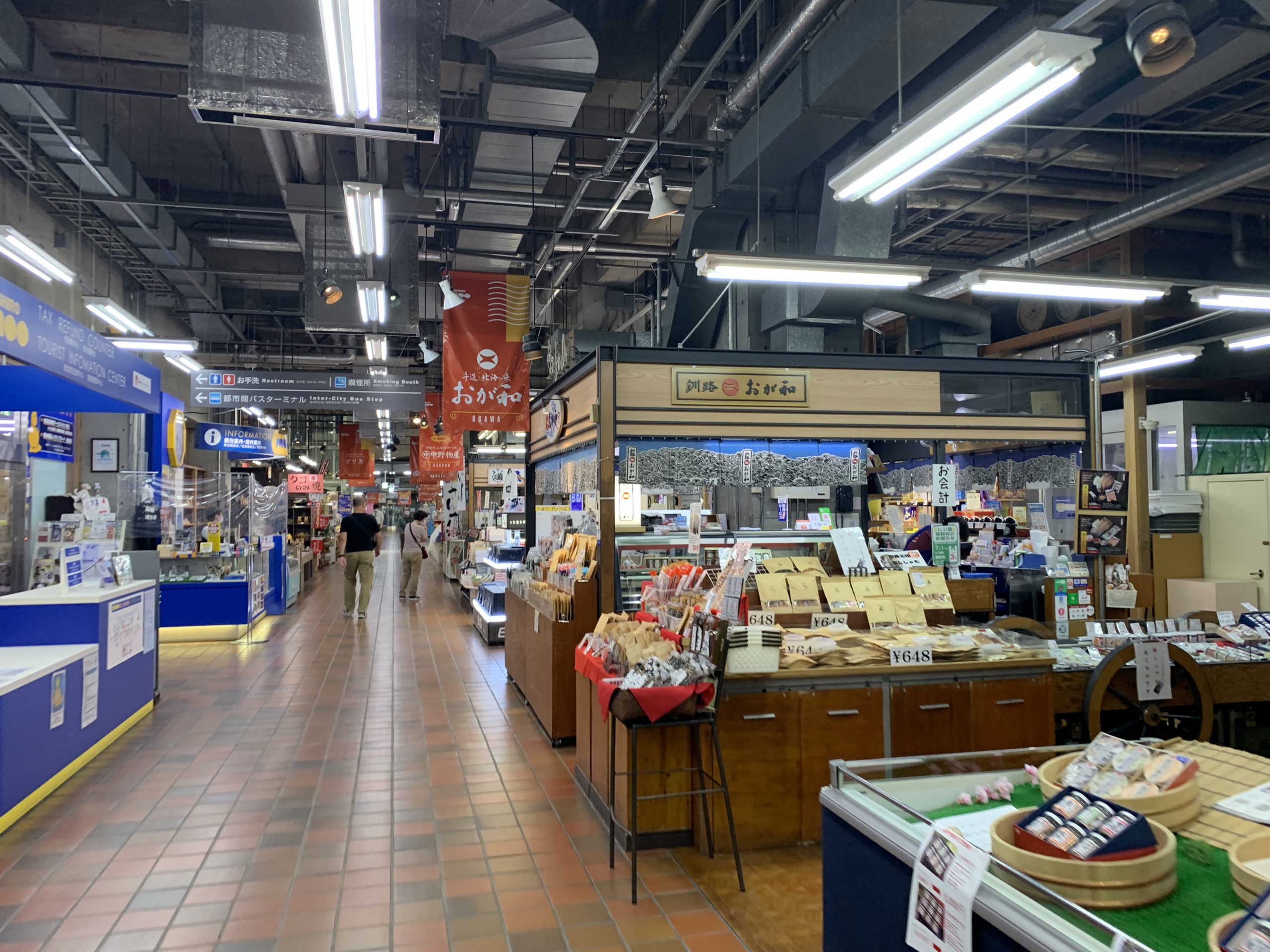 It is a facility that is being built along the Kushiro River, but 300M ahead is the sea, so I think it is also good to take a walk along the river while feeling the sea breeze.
After watching Fisherman's Wharf MOO, watch the sunset over the sea from The Mint Mai Bridge. (A 5-minute walk from Fisherman's Wharf MOO)
In fact, Kushiro sunsets, along with Bali and Manila, have been chosen as one of the world's three most beautiful sunsets, and sailors traveling around the world say, "The sunset at Kushiro's port is one of the most beautiful in the world!" It is said that it was selected because it said. Depe
nding on the time of year, for example, in October, Kushiro's day starts at 16:00 (July between 6:30 p.m. and 7:00 p.m.). Just be
fore sunset time, go to Mintmai Bridge and watch the world's three largest sunsets from the bridge. It i
s very fantastic how the big sun approaches the horizon and sets while dyeing the sea orange little by little. In addition,
The Mint Mai bridge is a famous bridge that is used as a location for many movies and dramas.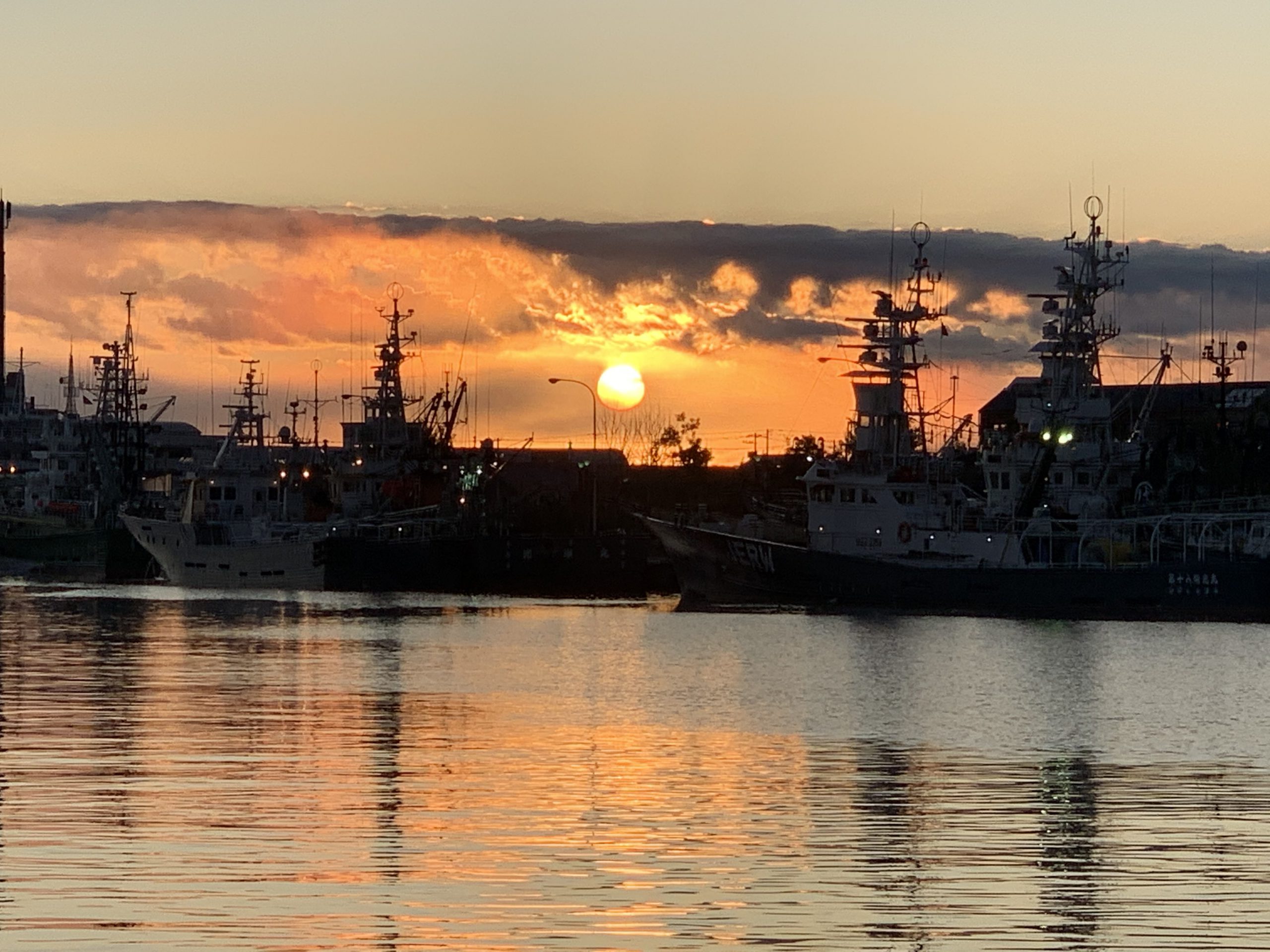 5:30 p.m. Arrive at Nippon Paper Ice Arena
After enjoying the sunset, go to the Nippon Paper Ice Arena. (About 20 minut
es by car from Hotel Paco) There is no
t much traffic jam. Even if you watch the sunset, I think you can arrive at the venue about an hour ago.
18:30 Face-off Watch an ice hockey game at Nippon Paper Ice Arena.
After watching the game, go back to Hotel Paco, stop your car and go to Torimatsu.
22:00 Zangi of Torimatsu
Tori
matsu (song) 085-0013 Sakaecho 3-chome 1, Kushiro, Hokka
ido Business days Monday to Saturday 5:00 p.m. to 12:30 p.
m. (Closed on Sundays) 
The game will be around 21:00, but since I came to Kushiro with great effort, why don't we eat Zangi at Torimatsu? Zangi is a H
okkaido soul food and fried chicken, but the shop that originated in Zangi is Here "Torimatsu". Because it has a taste
, it is delicious even if I eat it as it is, but there is a sauce like Wester sauce, and it is more delicious when I eat it with it. Torimatsu's opening h
ours are from 17:00, so in the case of an itinerary of one night and two days, if you do not eat at this time, you will not be able to eat tomorrow.
There are two types of Zangi in "Torimatsu": boned and ordinary. Because the t
aste does not change, I think that it is good to choose it by preference, but it is easy to eat if there is no bone. There is rice, too. There is a lot of quantity.
It is not possible to eat anything by one person by asking for a normal Zangi and bone, but try to ask after assuming that there is a considerable amount.
This one has bones.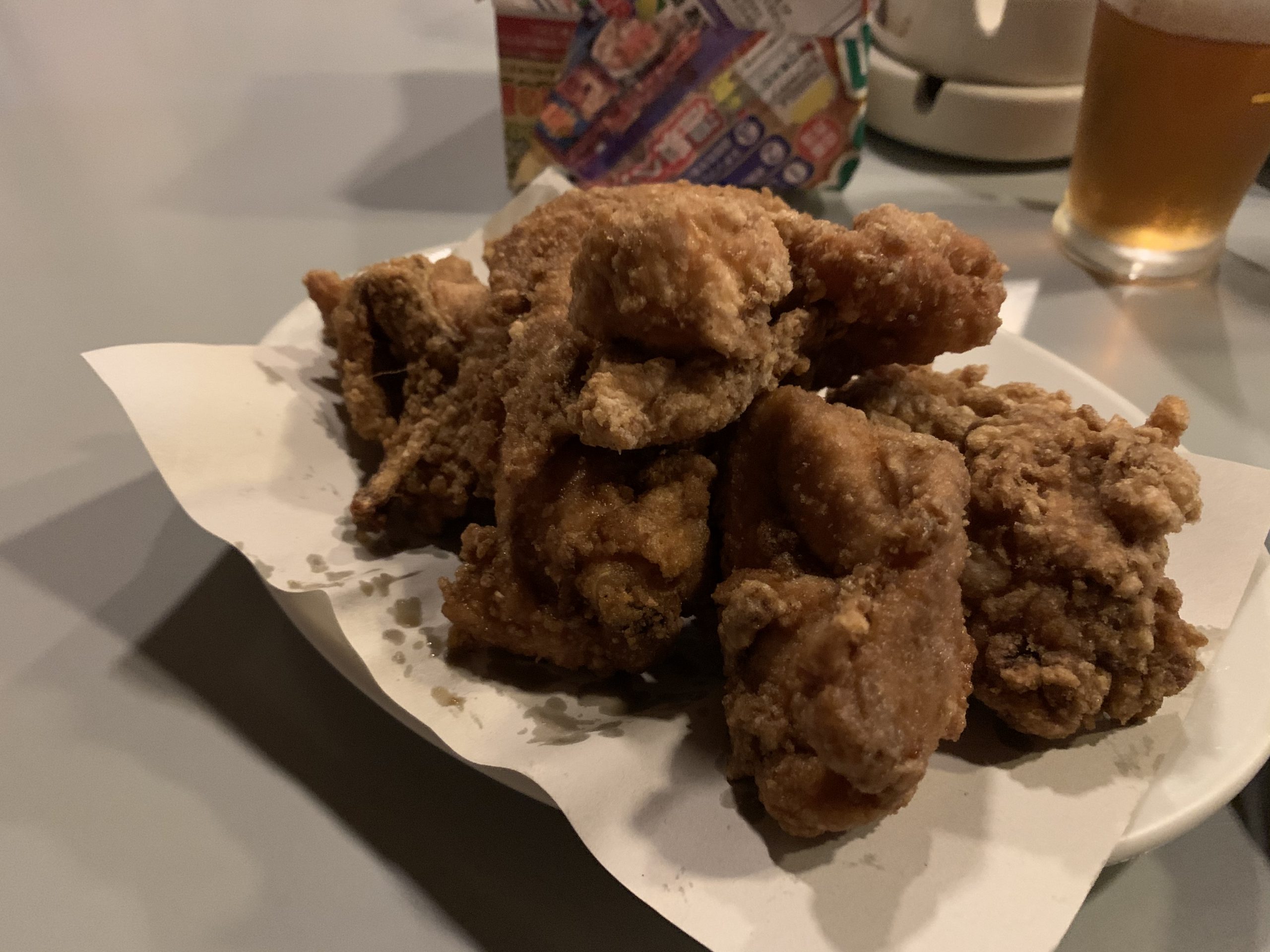 This is the usual Zanki. The appearance does not change so much.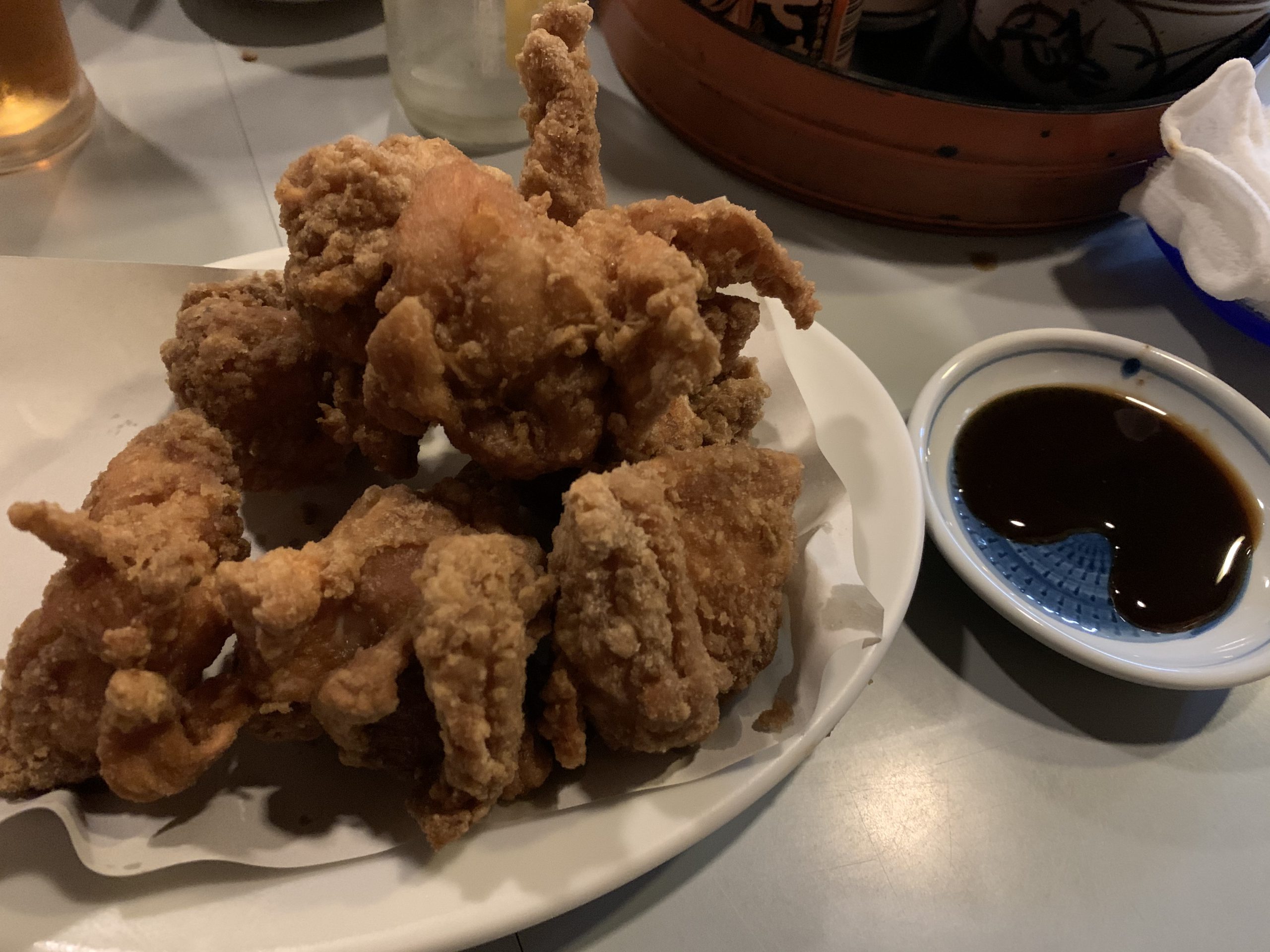 After eating, go back to the hotel, heal today's fatigue in the rooftop open-air bath of the natural hot spring, and take a good rest in preparation for tomorrow.
Day 2 (Friday)
Hotel Paco also has a plan with breakfast, so you should decide which one is better for you at the time of booking, but kushiro ramen is also avail
able in Kushiro. Ramen Maruhira starts at 9:30 in the morning, so if you want to eat ramen, let's go to Maruhira. It is
about 10 minutes' drive from Paco Maruhira. Ma
ruhira has a parking lot, so basically there is no problem with cars.
Ramen Maruhira 08
5-0835 Urami 8-chome, Kushiro, Hokkaido 1-13 Busine
ss hours 9:30 a.m. to 5:00 p.m. (Clo
sed on Wednesdays)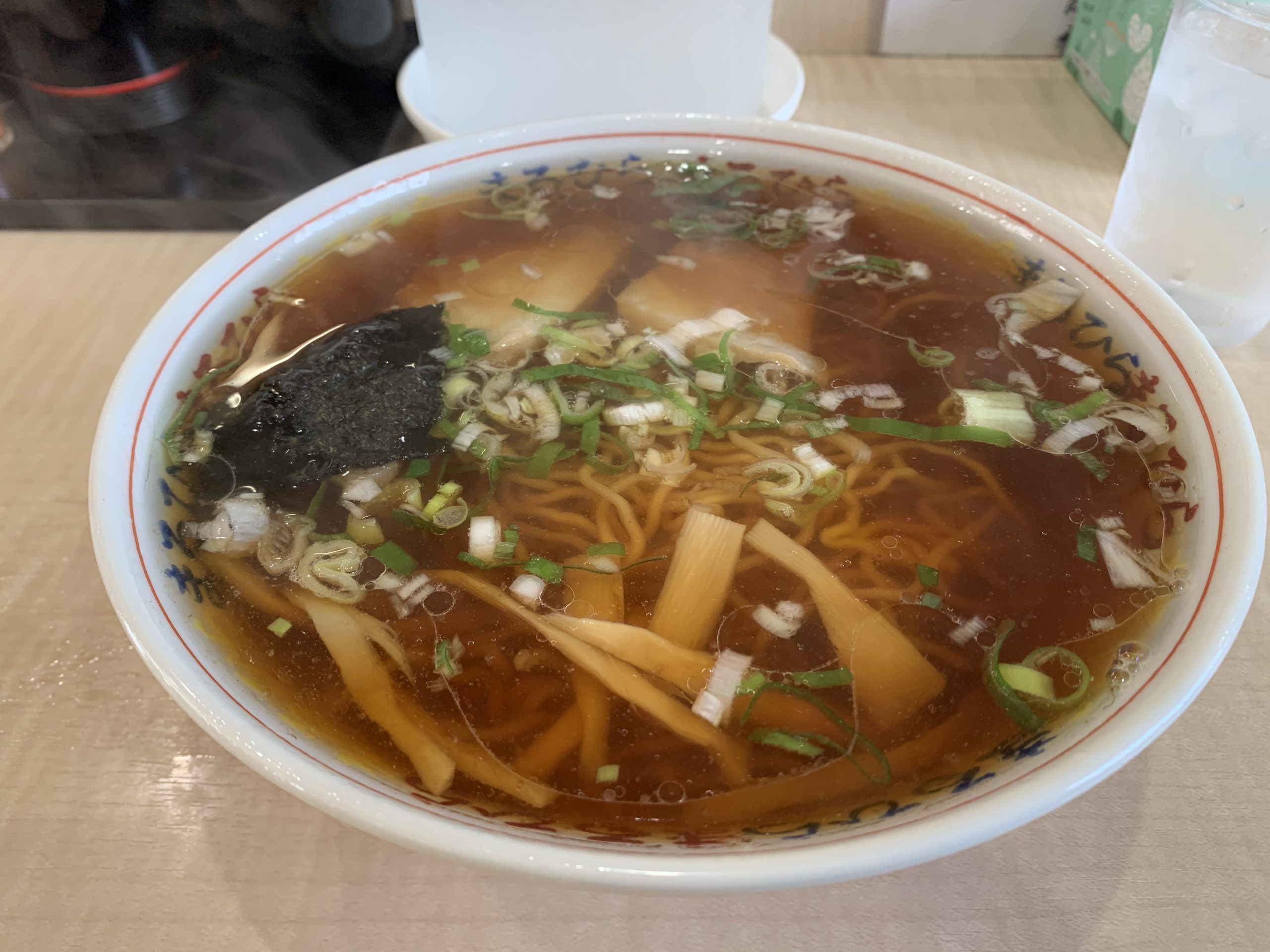 If it's not crowded, I think I'll eat out at 10 o'clock and leave the
shop. Here, if you are a player or skating to watch hockey, there is Kushiro City Spring Ice Arena in less than 10 minutes by car from this Maruhira. Business hours may be different in 2020 due to the influence of the coronavirus, so I would like you to be sure to check the opening hours, but in general it seems to be open from 10 o'clock, so you can also skate a general slide he
re from 10 o'clock. Slippers also have these options, so keep them in mind.
Kushiro City Spring Ice Co
llection Ice Arena Location:
Kushiro City Spring Picking 7-1 Period: April 1 - May 31, Augus
t 1 - March 31 Business hours 10:00 a
.m. to 4:00 p.m. (It may have changed due to the effects of c
oronaviruses.) 0154-46-5115 (Spring Ice Arena, Kushiro City)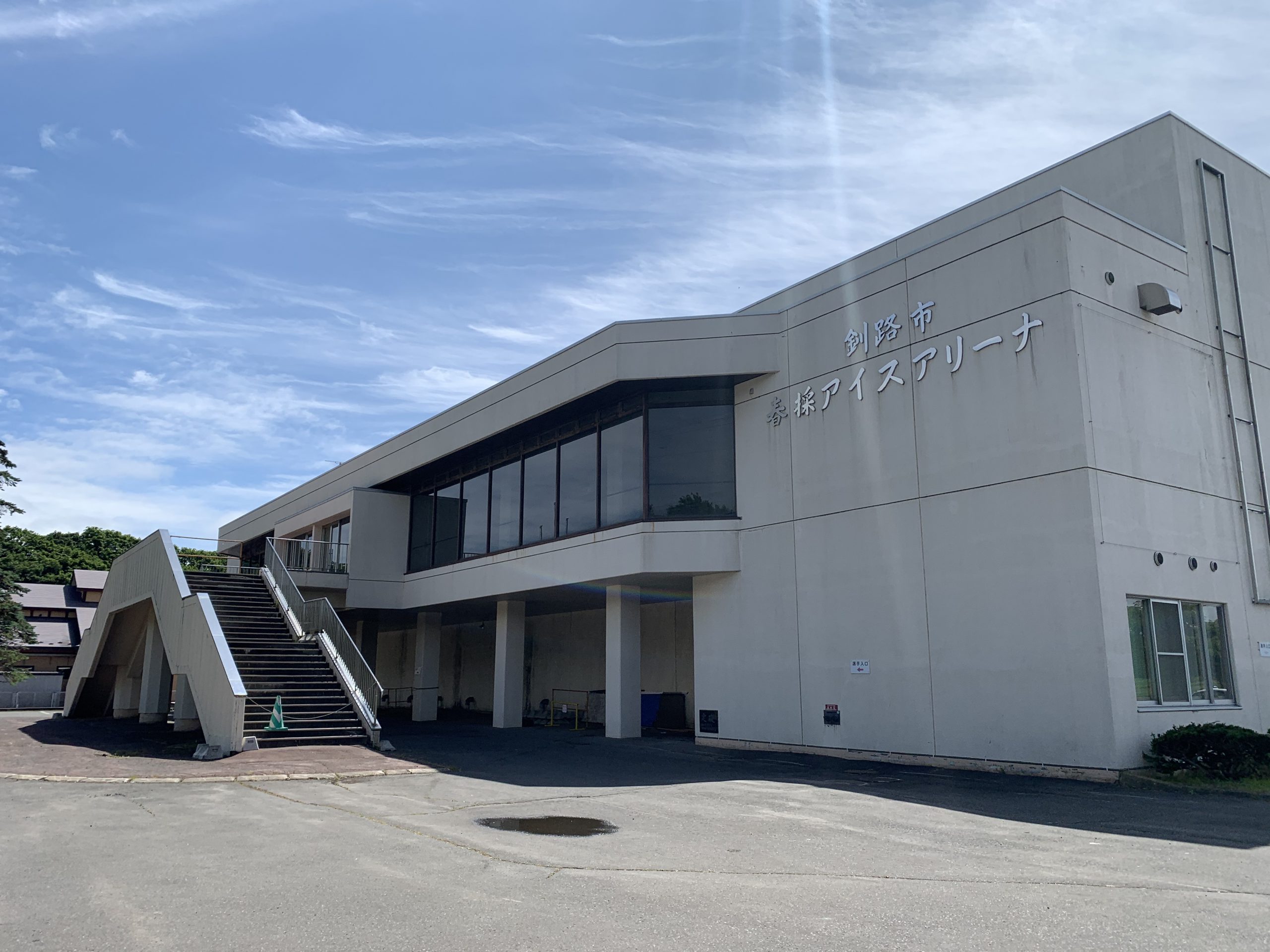 If you want to skate, it is safer to check out first before going. If you
don't skate and just spa cutlet from the hotel, you can park your car in the parking lot after check-out and go to the s
pa cutlet. If you check out and go to the ice rink by car, Izumiya doesn't have a parking lot, so be sure to use a parking lot near 200 yen per hour.
11 o'clock Izumiya's spa cutlet
The check-out time of the hotel is 11 o'c
lock. 11:00 After checking out, go to "Restaurant Izumiya Head Office" and eat "Spa cutlet". (A 1-minute walk from Hotel Paco)
"Spakatsu" is a class B gourmet in Kushiro's soul food, but it is so famous that no one knows it in Kus
hiro. On a hot iron plate, it's not Al dente at all, "Isn't this a little stretched?" It is a dish with spaghetti on it, tonkatsu on top of it, and meat sauce on top of the tonkatsu. Kushiro people are famous enough to think that t
hey have eaten many times since they were children, and it is a soul food that has been familiar to Kushiro people for a long time, such as "Spakatsu when it is called Izumiya"!
By the way, Izumiya has many spaghetti menus such as "Curry Spaghetti", "Picata", "Milan style", "Izumiya style". Among them, "Izum
iya-style" is a salty spaghetti, but it is a popular menu along with "Spakatsu", and Izumiya-style has become a menu of convenience store bento.
Restaurant Izum
iya 085-0013 Sakaecho 3-chome 1, Kushiro, Hokkaido B
usiness days Monday to Saturday 5:00 p.m. to 12:30 p.m
. (Closed on Sundays)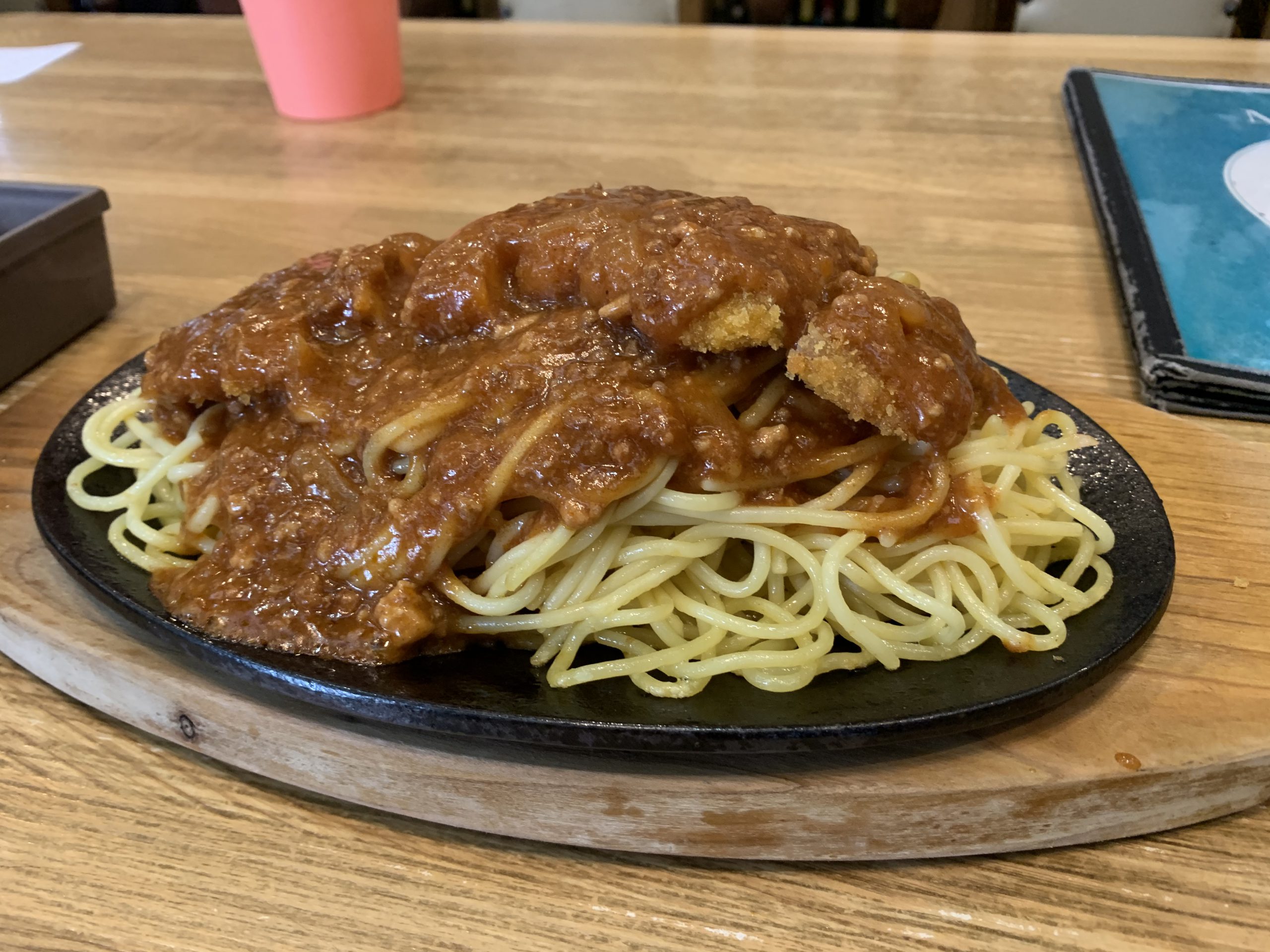 When your stomach is full, let's go to "Multi-Peace". (About 1 hour and 30 minutes by car from Hotel Paco)
14:00 Arrival at Multi-Peace
This is a ranch where you can see the 360 degree horizon. It's a ve
ry vast place, and you can see the 360-degree horizon from the observatory, so you can say, "The earth is really round! It is a place where you can have a very valuable experience that you can confirm.
It is daytime now, but if you go here on a sunny new moon night, you can see a very beautiful starry sky. There
are no buildings around that overlook the 360-degree horizon, so if you go here on a sunny night in the new moon, you'll see countless stars twinkle that are likely to be sucked up when you look up, you can see the River of Heaven, and you can see a number of flowing stars flowing through the River of Heaven.
Ta peace obser
vatory Location: 088-2339 Shibetsu-cho, Kawakami-gun, Hokkaido 798-1 If you wan
t to go by navigation, please go by the address of the shop in the observatory (above). Greenhill Tahwa is the name of the shop. Because it is a shop in the parking lot of the observatory, there is no mistake here most.
If you enjoy the 360-degree horizon, go to Kushiro Wetland Observatory. (About 1 hour and 15 minutes by car from Ta peace)
15:30 Arrive at Wetland Observatory in Kushiro City
Kushiro Marsh is famous for kushiro marsh, but its size is so vast that it has an area of about 28,000 hectares and is large enough to hold Tokyo's 23 wards as it is. So,
I'm not sure where to look from, but if you go here to Kushiro City Wetland Observatory, you can look down on the vast Kushiro Marsh, you can feel its size, and there is also a promenade, so you can enjoy a walk. In summer, you can feel
the blueness of the trees, and in winter you can see the silver world all over after it snows, but at this time of year, if the timing is right, you may be able to see the autumn leaves.
Kushiro City Wetland Observatory has an observation deck on the roof of the building, and there is a charge, but the observatory inside this building looks rather like a wetland and the opposite side.
If you park your car in the parking lot of this observatory and walk about 20 minutes on foot, there is a satellite observatory, so from there, it will be a wetland-like view.
You can go to this satellite observatory for free.
So, if you enter the building at Kushiro City Wetland Observatory, business hours are fixed for a fee, but if it is a satellite observatory, it is an image that you can go at any time.
If you put the time of the walk to the satellite observatory and the time of the observatory, I want to see the time for a little more than an hour.
Satellite Observatory
Kushiro Wetland Observatory
By about 16:30, go to Tancho Kushiro Airport. The airport from K
ushiro Wetland Observatory is a relatively close area. You can get to the airport in about 20-30 minutes.
17:00 Arrived at Tancho Kushiro Airport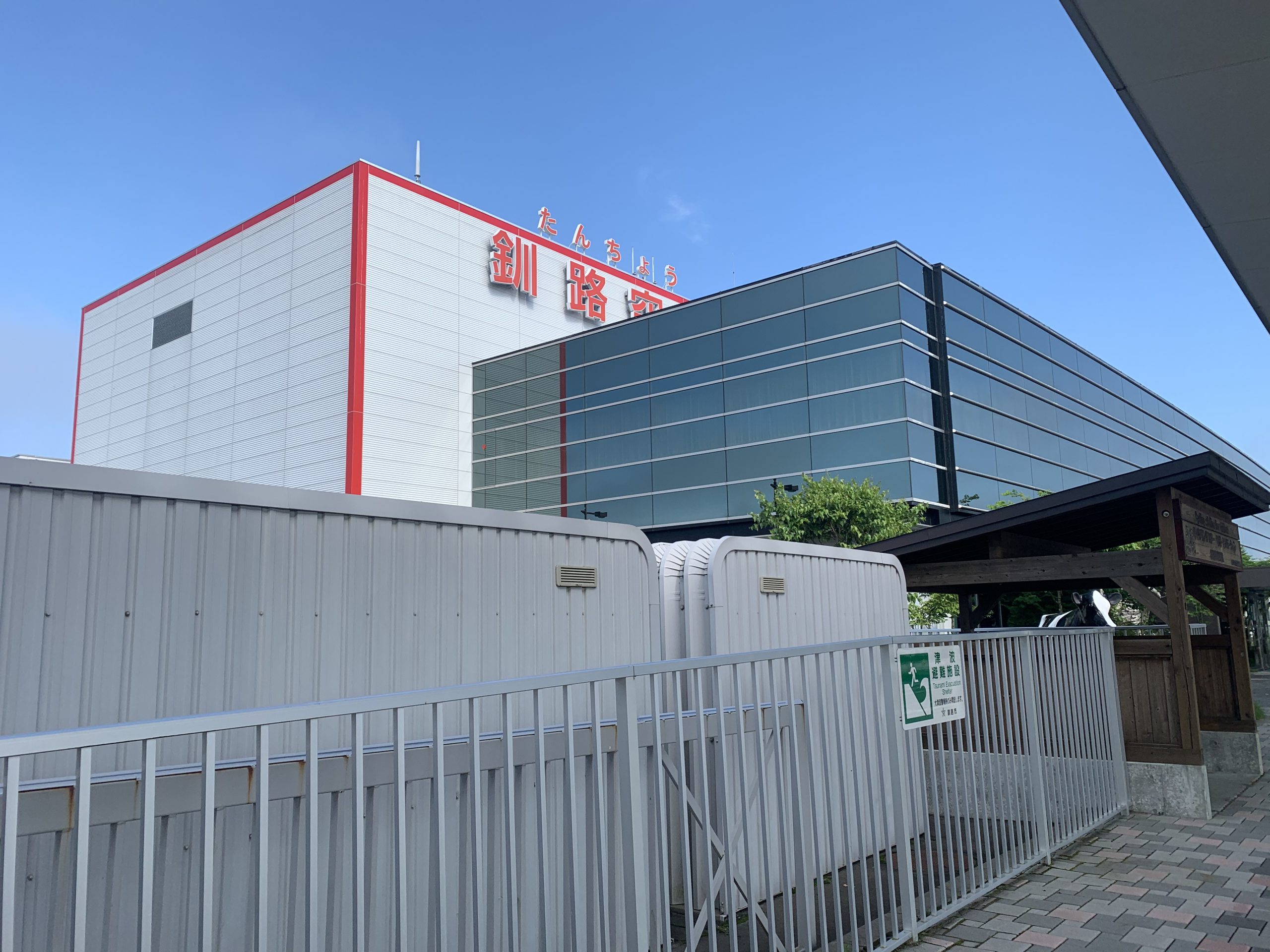 There is a car rental company near the airport. The
refore, no matter which car rental company you rent, you will return it in almost the same area.
If the return of the rental car is also crowded, it will take about 15 minutes, so you have to act with a little room. After
re
turning, go to the airport and finally buy souvenirs at the airport.
18:40 Departs From Tancho Kushiro Airport and arrives at Haneda Airport at 20:25
It was a fun trip, thank you very much.