Niigata Racecourse is located in Niigata City, Japan.
Getting to the Stadium
On days when horse races are held, an extra bus service (for a fee) is available from Niigata Station to the racecourse.
The direct bus from Niigata Station South Exit to the racecourse costs 580 yen one way.
The time required is around 40 minutes.
Niigata Station
Niigata Station is the last stop and first stop of the Joetsu Shinkansen Line.
Depending on the time of day, there may be only one train every hour, so please check the timetable before using the station.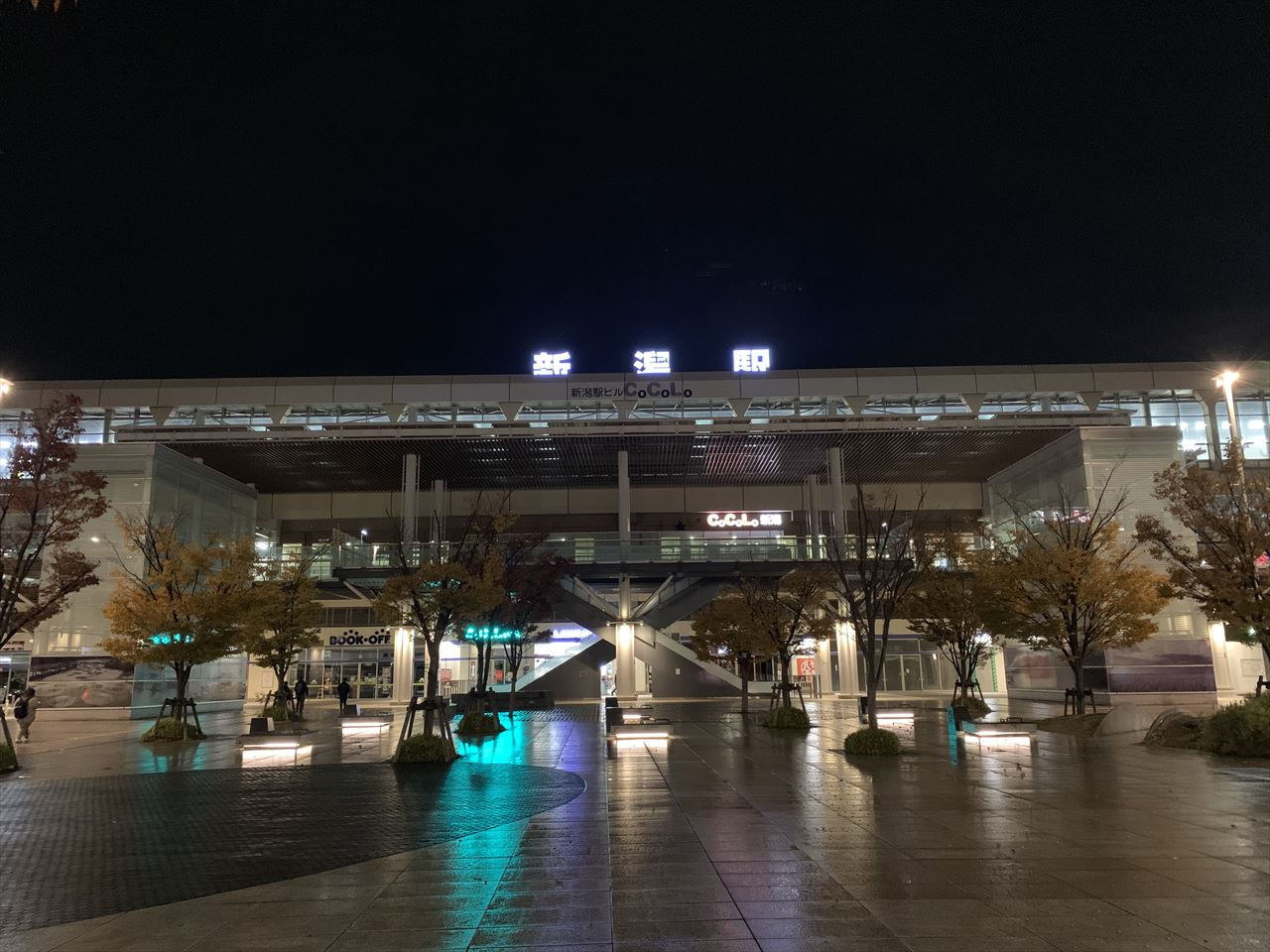 About the Stadium
Location: 3490 Sasayama, Kita-ku, Niigata City, Niigata 950-3301
Fee: 100 yen
Gate Opening Time: 9:00 a.m.
Stable: Turf, Dirt, Steeplechase
Explore Niigata
Travel Tips & Information
Here is the basic information about Niigata as a reference for planning your trip.
1. "Getting there & Around" Niigata, Shibata, Murakami
The mode of transportation you should choose to get to Niigata will depend on your location.
If you are in Tokyo, you can use the Joetsu Shinkansen. It will take around 2 hours and 10 minutes by Shinkansen. If you are coming from Tokyo to Nagaoka, it will take about 1 hour and 45 minutes.
If you are coming from Hokkaido or western Japan, you can also use an airplane.
There are flights to Niigata Airport from Sapporo, Narita, Nagoya, Osaka, Fukuoka, and Okinawa.
A limousine bus runs from Niigata Airport to JR Niigata Station, which takes about 30 minutes and costs 420 yen.
This page provides information on how to get to Niigata, Shinbatta, and Murakami areas and how to get there.
2. "Where to Stay" in Niigata, Shibata, Murakami
Niigata is a very long and narrow prefecture, with Joetsu, Chuetsu, and Shimoetsu.
If you want to go around in detail, you will need a car because the train connections are not that good. It is important to choose a hotel that is suitable for car travel.
Here is a selection of hotels in Niigata, Niibata, and Murakami.
3. "What to Do & See" in Niigata, Shibata, Murakami
Niigata has become a snow country and there are many ski resorts.
There is also a museum in Joetsu City, the birthplace of skiing.
In the winter, people enjoy skiing and snowboarding, but in the summer, the Nagaoka fireworks are famous all over Japan.
Fuji Rock Festival is also held at Naeba Ski Resort.
The following is a selection of sightseeing spots in Niigata, Shinbatta, and Murakami.
4. "What / Where to Eat" in Niigata, Shibata, Murakami
Niigata is famous for its Koshihikari rice. In addition to rice, Niigata is also famous for its Hegi soba noodles, and Hakkaisan sake, which is a famous sake throughout Japan.
If you go to Higoe, you can find Murakami beef, and Tochio fried tofu is one of Niigata's most famous specialties.
Sasadango (bamboo dumplings) are also well known as a representative souvenir.