Ota City Sports Park Gymnasium (Gunma) is located in the Ota City Sports Park.
It will be used as the home of the B-League's Gunma Cranethunder's from the 2021 season. The current gymnasium is expected to be rebuilt, and construction will begin in 2021, with the new gymnasium expected to be completed in 2023.
Getting to the Stadium
Basically, the access is by car.
By train, it is about 3 kilometers away from Ota Station, and it takes about 40 minutes to walk there. Ota Station itself is not very accessible from the Tokyo area, so if you are taking the train, you may want to take the Takasaki Line and get off at Kumagaya Station in Saitama Prefecture, and then take a bus, but be careful about the number of buses and where you get off.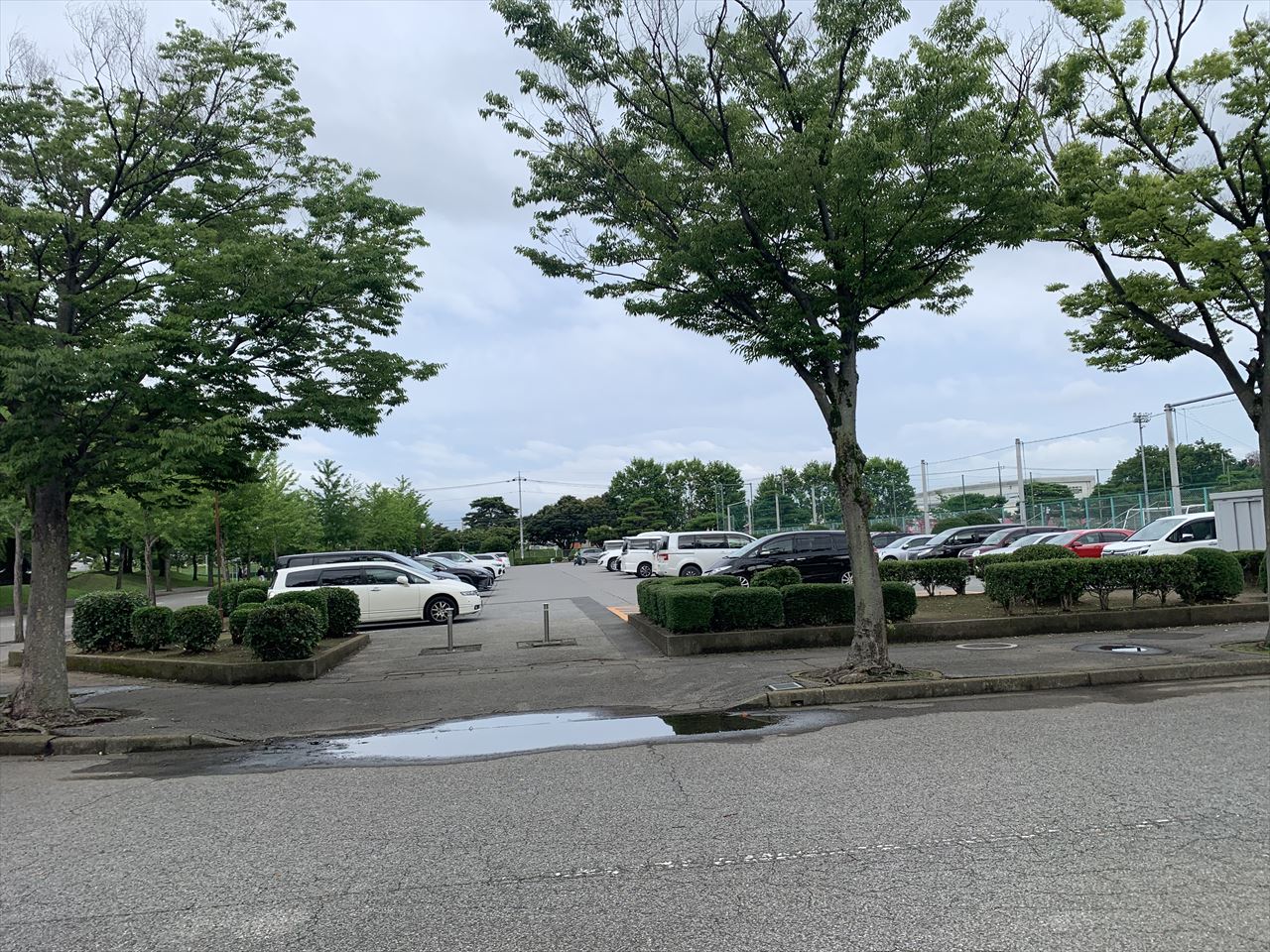 About the Stadium
Location: 1059-1, Iizuka-machi, Ota City, Gunma 373-0817, Japan
Capacity: 1,132
Basic Information
What to bring
Compared to countries such as the U.S., events in Japan are relatively free in terms of what you can bring in, and there are very few venues where you cannot bring in a backpack.
As for drinks, please note that there are some events where you cannot bring in cans or bottles.
About re-entry
Most Japanese events will allow re-entry, but some events will not allow re-entry. Please make sure to check the event you will be attending.
Explore Gunma
Before your trip, we have compiled some basic information about Gunma for your reference.
Basic information on sports teams in Gunma Prefecture
1. "Getting there & Around" Isesaki, Ota
This area is basically accessible by car.
There are both Ota and Isesaki stations, but access from the metropolitan area is not good. In the case of Ota, there is a bus service from Kumagaya Station in Saitama Prefecture (Shinkansen stop), but the number of buses is not enough to pinpoint where you want to go, so it is easier to access by car even from Kumagaya.
2. "Where to Stay" in Isesaki, Ota
There are business hotels such as Toyoko Inn and Rooto Inn in the city, but it is difficult to create a need to stay in this area for the purpose of watching the game.
For your reference, here is a list of hotels in the Isesaki, Ota area.
3. "What to Do & See" in Isesaki, Ota
I can't think of any nationally famous tourist spots, but I would like to see the former home of Yahei Tajima along with the Tomioka Silk Mill.
This place is located in Gunma Prefecture, but is closer to Fukaya City in Saitama Prefecture, and is basically accessible by car, so I would like to visit the Shibusawa Eiichi Shibusawa Memorial Museum in Fukaya City, Saitama Prefecture as well.
In Ota City, the ruins of Kanayama Castle have a nice atmosphere.
The nearby Kodomonokuni is a large park that locals appreciate, so if you have children, Kodomonokuni may be a good place to visit.
4. "What / Where to Eat" in Isesaki, Ota
This area is famous for its yaki-manju (fried manju).
In Isesaki, stores such as Chujijayahonpo near Mayu Dome have a great atmosphere.