Aqua Wing Arena was one of the main venues for ice hockey during the 1998 Nagano Winter Olympics.
It is now operated as an indoor swimming pool.
Getting to the Stadium
The venue is a 15-minute walk from Kita-Nagano Station on the Kita-Shinano Line of the Shinano Railway.
Basically, it is a part of the Nagano Athletic Park, and there are parking spaces for quite a few cars in the vicinity, but please check with the organizer if it is a large scale event.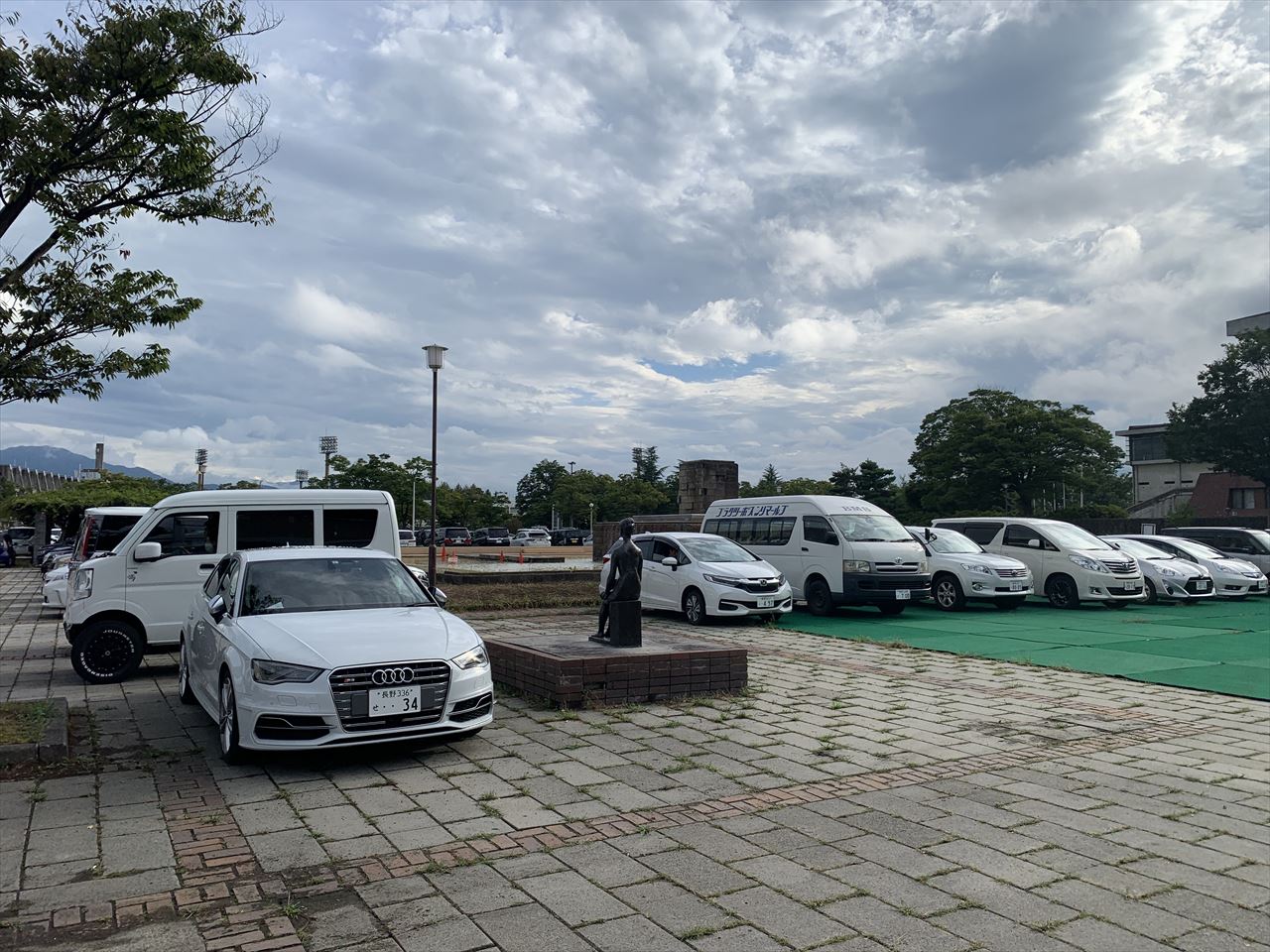 About the Stadium
Location: 5-1-19 Yoshida, Nagano City
Capacity: 2,000
Opened: September, 1997
Explore Nagano
Travel Tips & Information
Here is the basic information about Nagano as a reference for planning your trip.
1. "Getting there & Around" Nagano, Nakano, Chikuma
For those in the Tokyo metropolitan area, the JR Nagano Shinkansen connects Tokyo to Nagano Station in about 1 hour and 45 minutes.
If you are from the Kanto area, renting a car is also an option as you will basically need a car to get to Nagano.
2. "Where to Stay" in Nagano, Nakano, Chikuma
In the case of Nagano, if you just want to watch the games, you can consider staying around Nagano Station, but if you have a car and want to visit various places in one night or two days, you can also stay at a hotel with hot springs.
If you have a car and are planning to visit various places in one or two days, you may want to stay in an area with hot springs.
3. "What to Do & See" in Nagano, Nakano, Chikuma
In the case of Nagano, Zenkoji Temple is one of the most popular sightseeing spots that can be visited around Nagano Station. If you have a car, Jigokudani Yaen-koen (Jigokudani Monkey Park), famous for its monkeys bathing in hot springs, is about an hour's drive from Nagano Station.
There is also the Yudanaka Onsen (hot spring) nearby, so I think it is best to combine the Jigokudani Yaen-koen and this place.
4. "What / Where to Eat" in Nagano, Nakano, Chikuma
Nagano is famous for its soba noodles. You can also enjoy buying apples at apple stands.
One of the most popular foods in Nagano is oyaki.
There are many kinds of oyakis with various fillings, such as dried daikon, nozawana, and bean paste.
They cost about 100 yen each, so buy some at the store and eat them with gusto.