Nagano U Stadium is a soccer stadium located next to Nagano Olympic Stadium, which was used as the main stadium for the Nagano Olympics and is the home of AC Nagano Parseiro.
Getting to the Stadium
From JR Shinonoi Station
The closest station to Nagano U Stadium is JR Shinonoi Station. It takes about 15 minutes from JR Nagano Station to JR Shinonoi Station on the Shinonoi Line and Shinano Railway, with three to four trains every hour.
On game days, a shuttle bus service is available from the east exit of JR Shinonoi Station.
Bus fare
Adults (high school and older) 250 yen (one way)
Children (elementary and middle school ) 130 yen (one way)
*It takes about 10 minutes from Shinonoi Station to the stadium.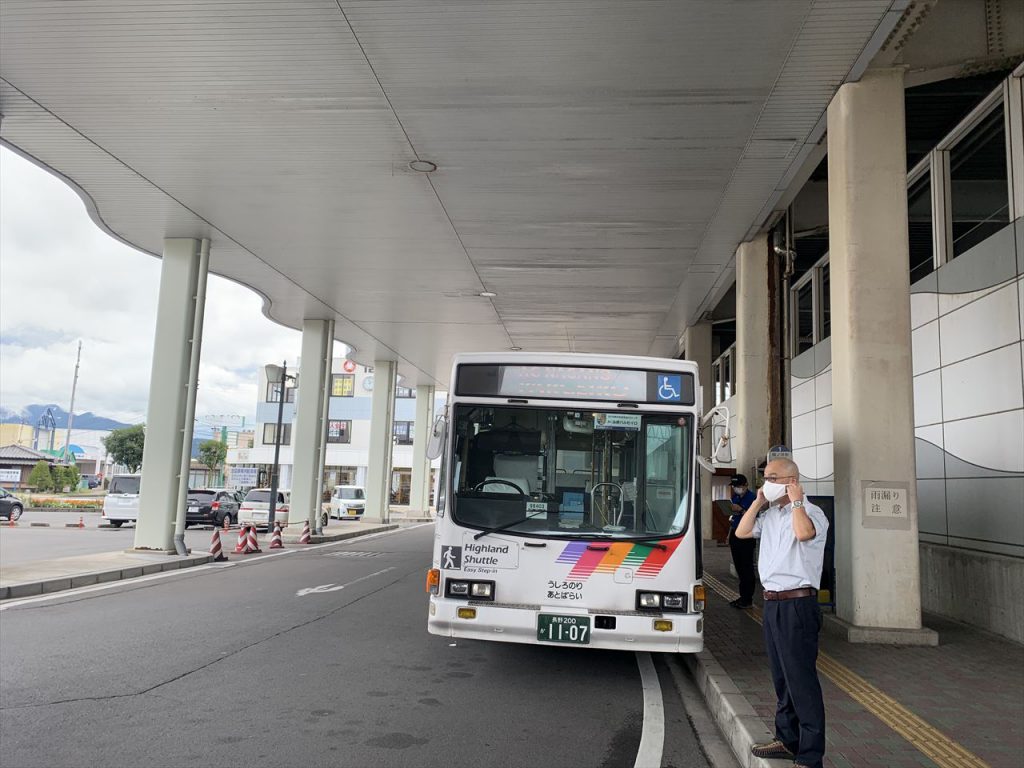 About the Stadium
Address: 338 Shinonoi-Tofukuji, Nagano, Nagano, 
Capacity: 15,491
Home Team: AC Nagano PARCEIRO
Opened: 2015
Surface: Natural grass
View from the first floor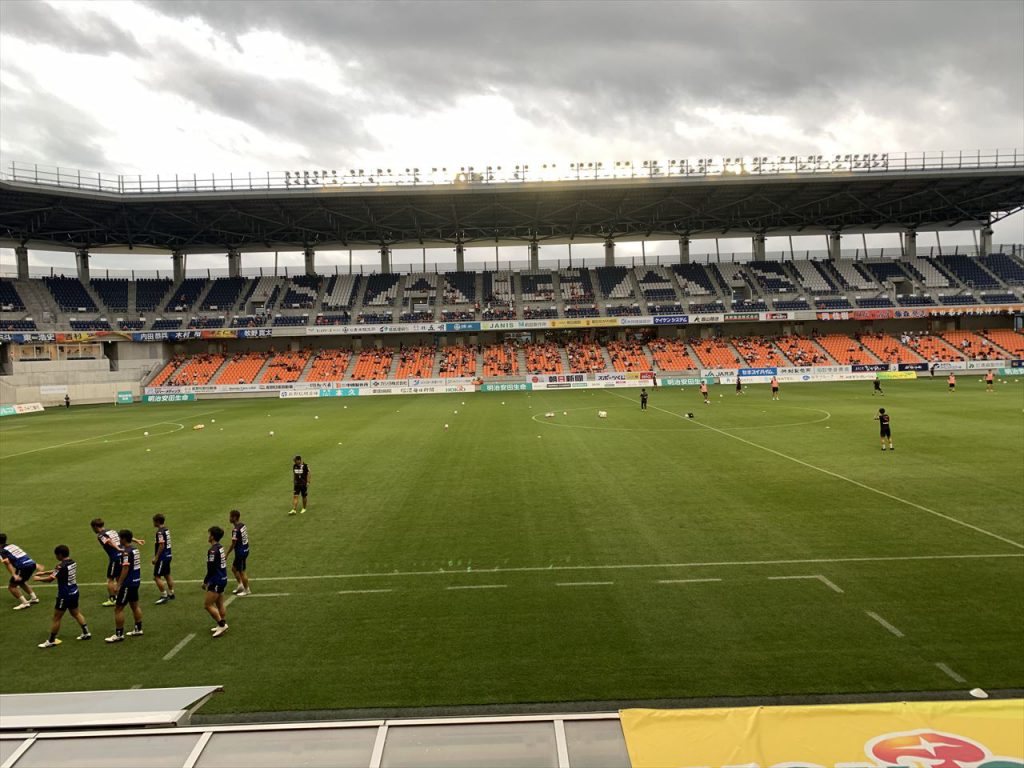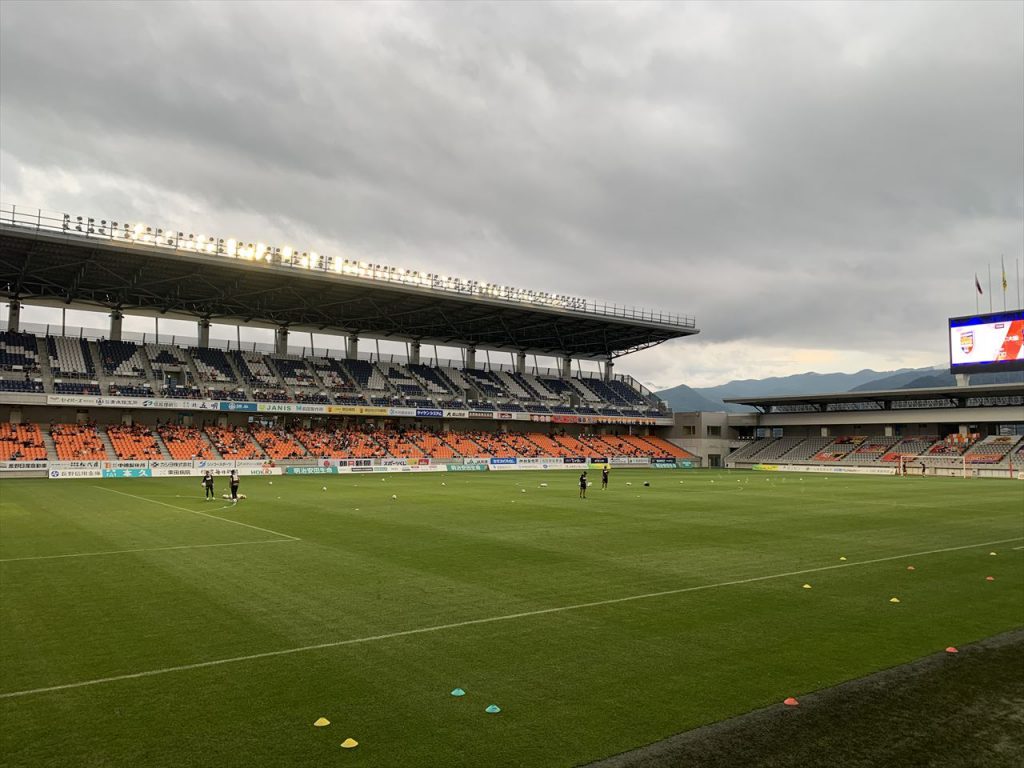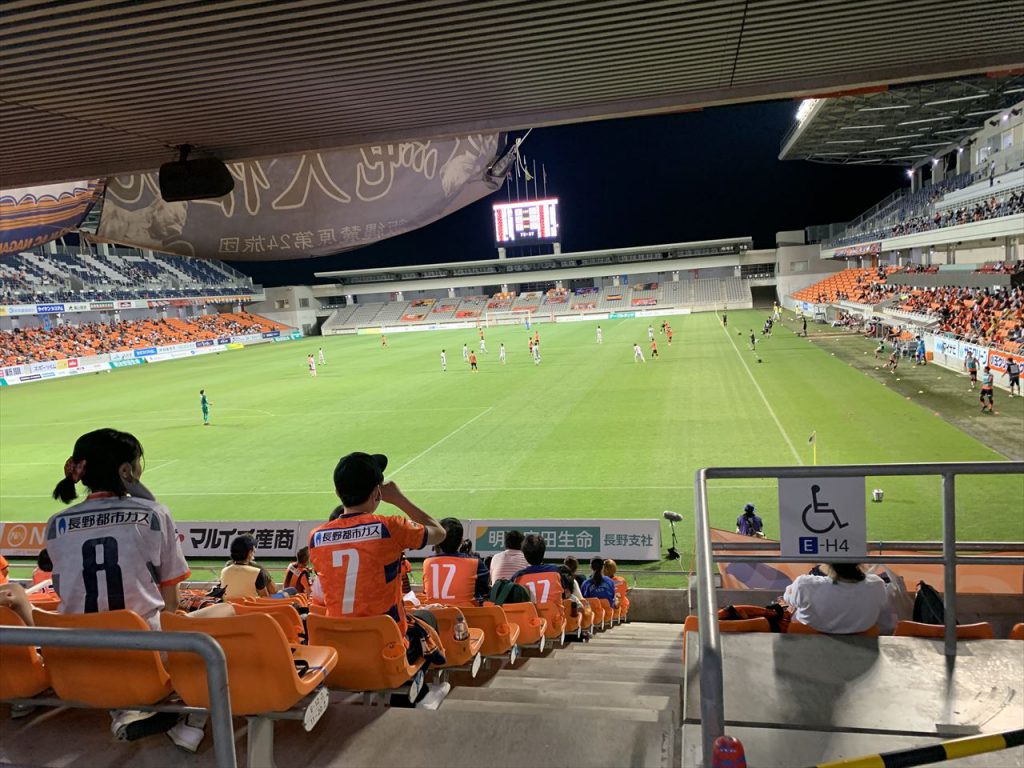 View from the second floor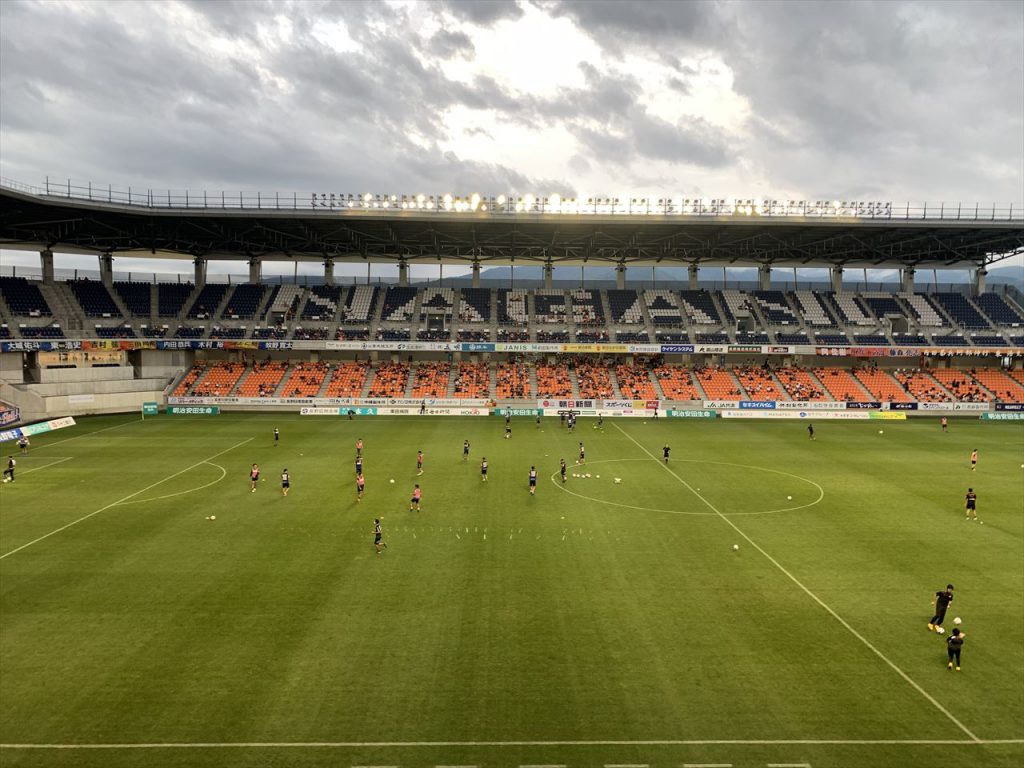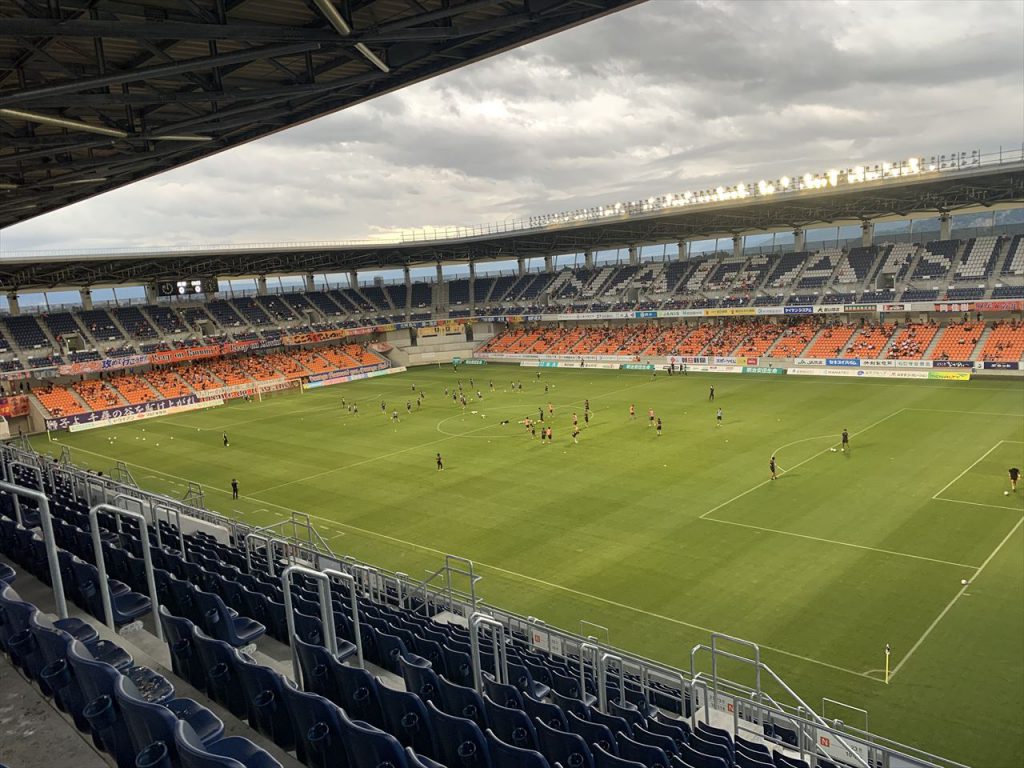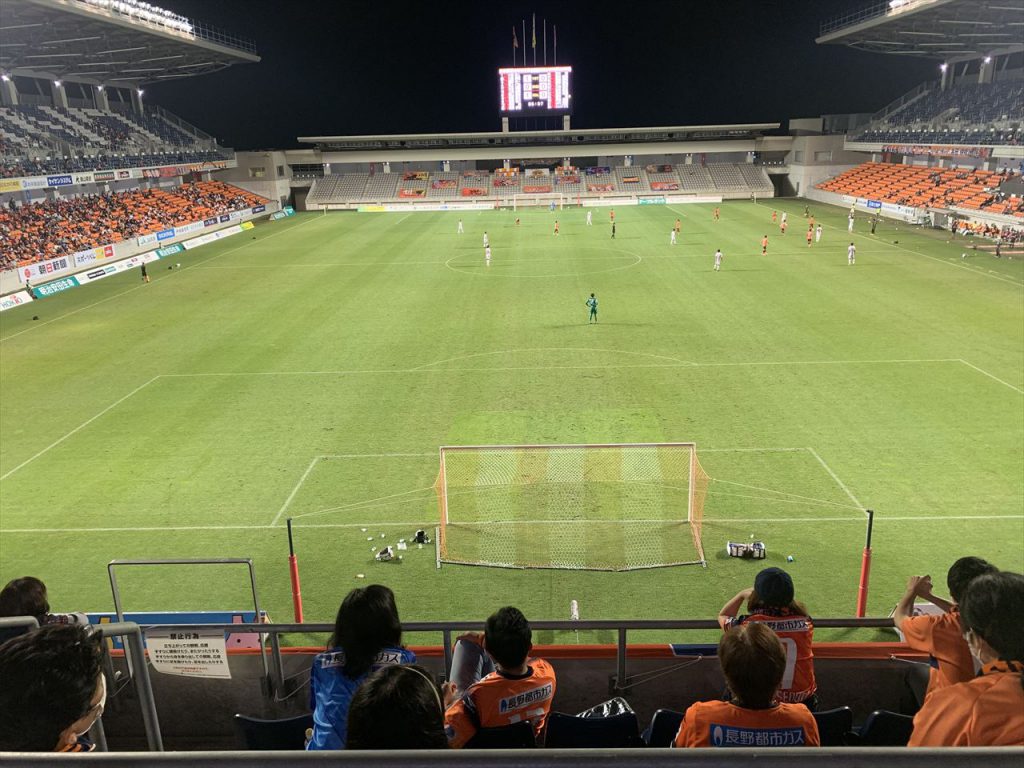 About the roof
The stadium has a roof, as shown in the picture below, but if you don't want to get wet in the rain, the back row of the first-floor seats or the second-floor seats are better.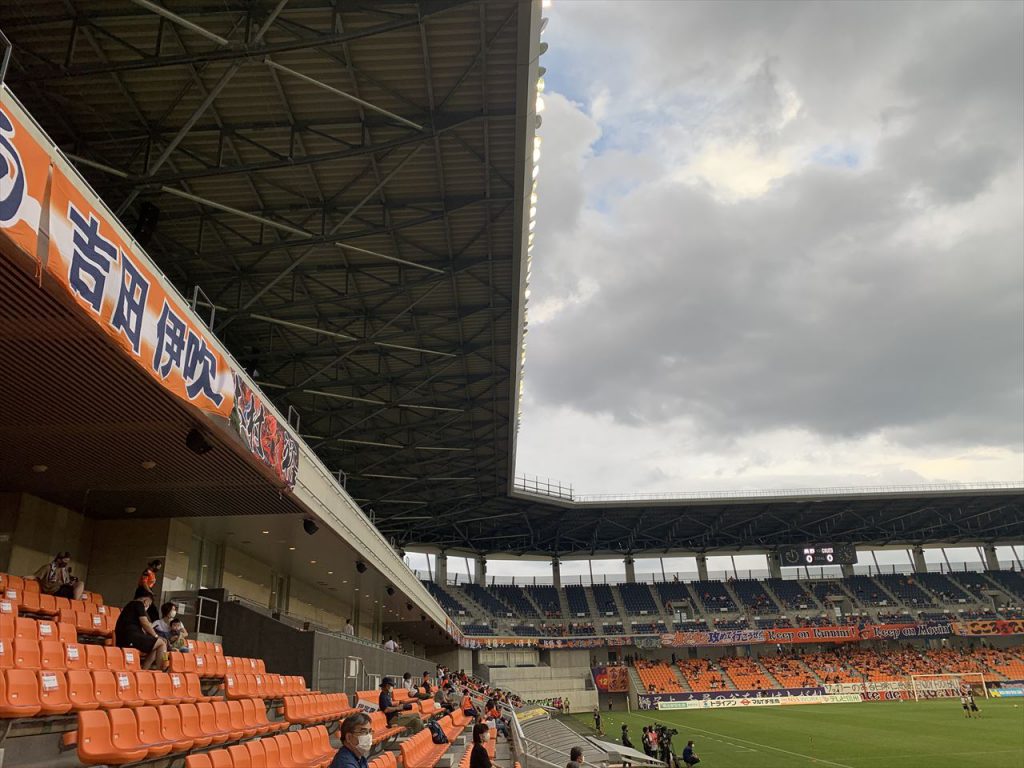 Explore Nagano
Travel Tips & Information
Here is the basic information about Nagano as a reference for planning your trip.
1. "Getting there & Around" Nagano, Nakano, Chikuma
For those in the Tokyo metropolitan area, the JR Nagano Shinkansen connects Tokyo to Nagano Station in about 1 hour and 45 minutes.
If you are from the Kanto area, renting a car is also an option as you will basically need a car to get to Nagano.
2. "Where to Stay" in Nagano, Nakano, Chikuma
In the case of Nagano, if you just want to watch the games, you can consider staying around Nagano Station, but if you have a car and want to visit various places in one night or two days, you can also stay at a hotel with hot springs.
If you have a car and are planning to visit various places in one or two days, you may want to stay in an area with hot springs.
3. "What to Do & See" in Nagano, Nakano, Chikuma
In the case of Nagano, Zenkoji Temple is one of the most popular sightseeing spots that can be visited around Nagano Station. If you have a car, Jigokudani Yaen-koen (Jigokudani Monkey Park), famous for its monkeys bathing in hot springs, is about an hour's drive from Nagano Station.
There is also the Yudanaka Onsen (hot spring) nearby, so I think it is best to combine the Jigokudani Yaen-koen and this place.
4. "What / Where to Eat" in Nagano, Nakano, Chikuma
Nagano is famous for its soba noodles. You can also enjoy buying apples at apple stands.
One of the most popular foods in Nagano is oyaki.
There are many kinds of oyakis with various fillings, such as dried daikon, nozawana, and bean paste.
They cost about 100 yen each, so buy some at the store and eat them with gusto.