Ojiyama Athletic Stadium is located within the Ojiyama Sports Park in Otsu City, Shiga Prefecture.
Getting to the Stadium
If you are going to watch the game by train from JR Kyoto Station
JR Kyoto Station to JR Otsu Station
About 10 minutes
If you are coming from a distant place such as the Kanto region, you will probably use the Shinkansen. Therefore, you may want to use Kyoto Station as a base to watch the game, or head for Otsu from Kyoto Station.
The JR Biwako Line connects Kyoto Station to Otsu Station.
It only takes about 10 minutes to get there, so Kyoto and Otsu are very easy to get to.
From Otsu Station to the Stadium
The stadium is about 2 kilometers away from Otsu Station.
If the game is during the day, it is convenient to rent a bicycle at the tourist information center at the station. If you have a bicycle, you can also go around Lake Biwa.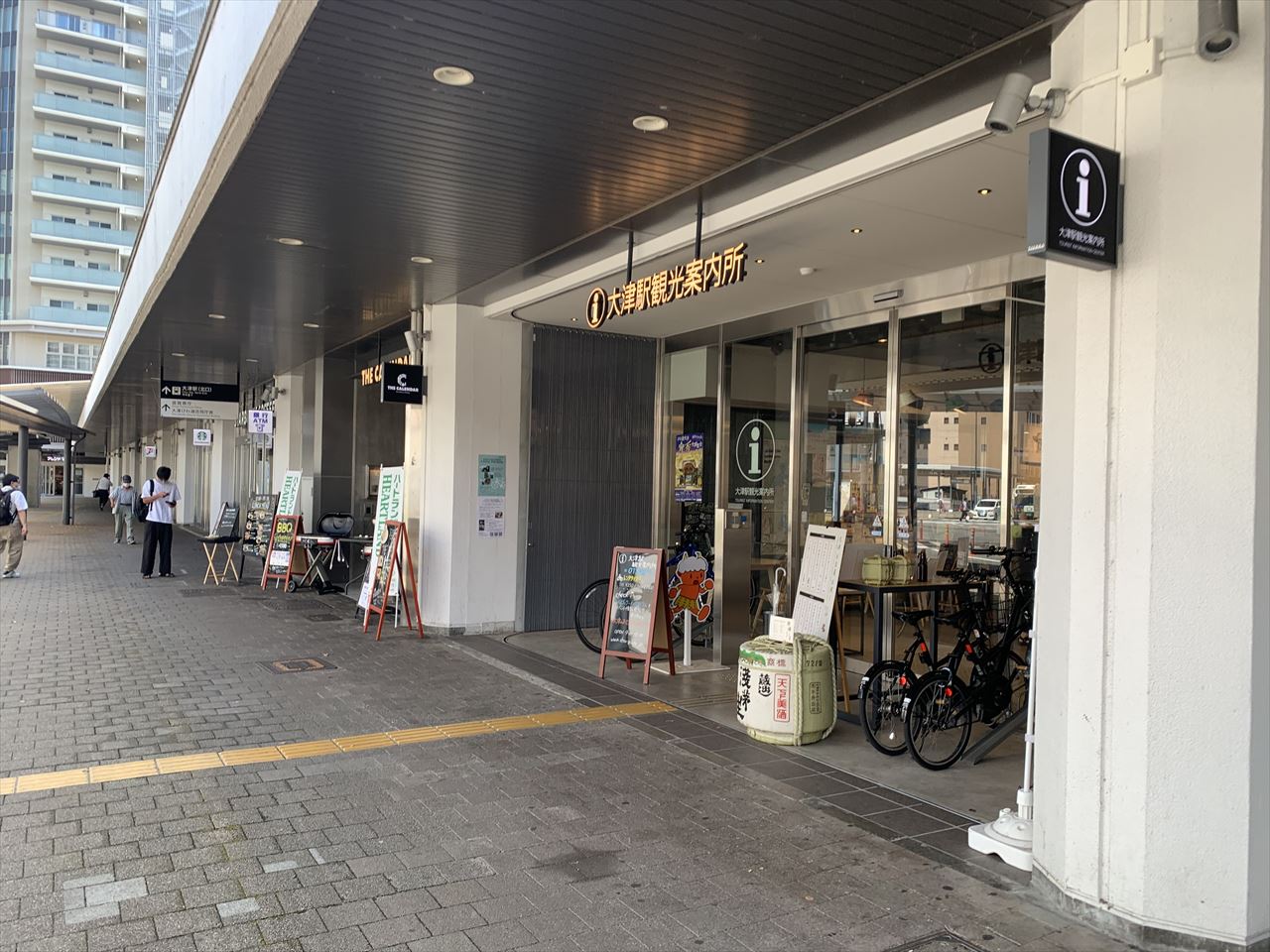 The Keihan-Ishiyamasaka Line and the Keihan-Kyotsu Line, which are streetcars, run throughout the city.
The Keihan-Ishiyamasaka Line connects the city of Otsu to the baseball stadium and other areas.
Depending on the time of day and the day of the week, the line runs approximately every 10 to 15 minutes, so it is very convenient.
The bus stop is a little far from Otsu Station.
The closest station is Shimanoseki Station, which is in the direction of Lake Biwa, where you can catch a train bound for Sakamoto Hieizan-guchi.
The park where the stadium is located is in front of the Otsu City Hall, so get off at the Otsu City Hall.
After that, you can walk there.
It will take less than 10 minutes from Shimanoseki to Otsu City Hall.
However, when you take the Biwako Line from Kyoto, the rules of which trains stop at Zeze Station, which is one stop from Otsu, are not clear, and even the rapid train may or may not stop there.
If you narrow it down to Zensho station, you may find that there is less than one train every 30 minutes, so I think it would be smoother to come to Kyoto-Otsu.
As a result, if you can take a train that comes to Zensho Station, it is easier to get off at Zensho Station and change trains.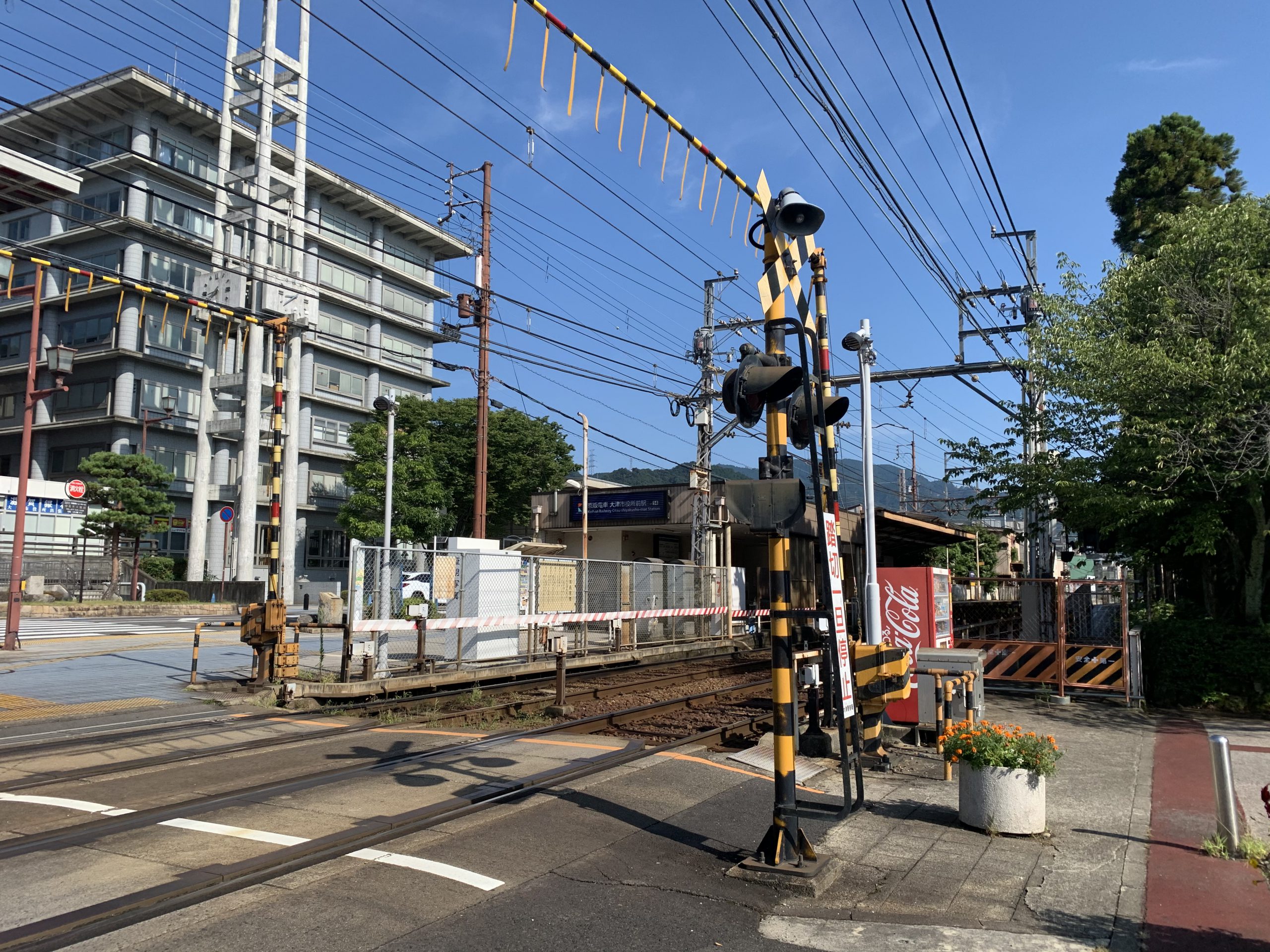 About the Stadium
Location:4-1 Goryo-Cho, Otsu City, Shiga 520-0037
Capacity:12,000 
Explore Shiga
Travel Tips & Information
Here is the basic information about Shiga as a reference for planning your trip.
Professional Sports Teams in Shiga
1. "Getting There & Around" Otsu, Kusatsu, Moriyama
Otsu is only a 10-minute train ride away from Kyoto, making it an easy city to reach using Kyoto as a base. Therefore, Otsu and Kyoto are a combination of cities where you can enjoy sightseeing and watching games as a set without difficulty.
The following is a guide to transportation in Otsu, Kusatsu, and Moriyama.
2. "Where to Stay" in Otsu, Kusatsu, Moriyama
Otsu Station is near Lake Biwa, and there are several high-class hotels near Lake Biwa.
However, the number of hotels as a whole is not that large, so you may want to compare it to Kyoto.
3. "What to Do & See" in Otsu, Kusatsu, Moriyama
The most popular sightseeing spots around Otsu Station are Miidera Temple and Lake Biwa.
The following is a list of sightseeing spots in the Otsu, Kusatsu, and Moriyama areas.
4. "What & Where to Eat" in Otsu, Kusatsu, Moriyama
When it comes to Shiga Prefecture, "Omi beef" becomes famous.
It is said to be one of the three most famous Japanese cattle along with Matsuzaka beef and Kobe beef.
You should definitely try it in your hometown.
Funa-zushi (funa-zushi) is also well known as a local dish of Shiga.
There is a tourist information center at Otsu Station, so I recommend that you check there to see where you can eat it.