Tendo City Sports Center Baseball Stadium sometimes hosts official games of the second team of the Tohoku Rakuten Golden Eagles.
Getting to the Stadium
The nearest station to the Stadium is Tendo Station, which is about a 20-minute walk away, and it takes less than 20 minutes by train from JR Yamagata Station to Tendo Station.
However, considering the number of trains and sightseeing in the area, it is more convenient to watch the game by car, so I recommend checking the team's official website for parking information.
by train
The nearest train station is Tendo Station.
From Yamagata Station, it will take about 20 minutes.
There are only a few trains that run every hour or so, so please check the timetable before you go.
It takes about 20 to 25 minutes from Tendo Station to the venue on foot.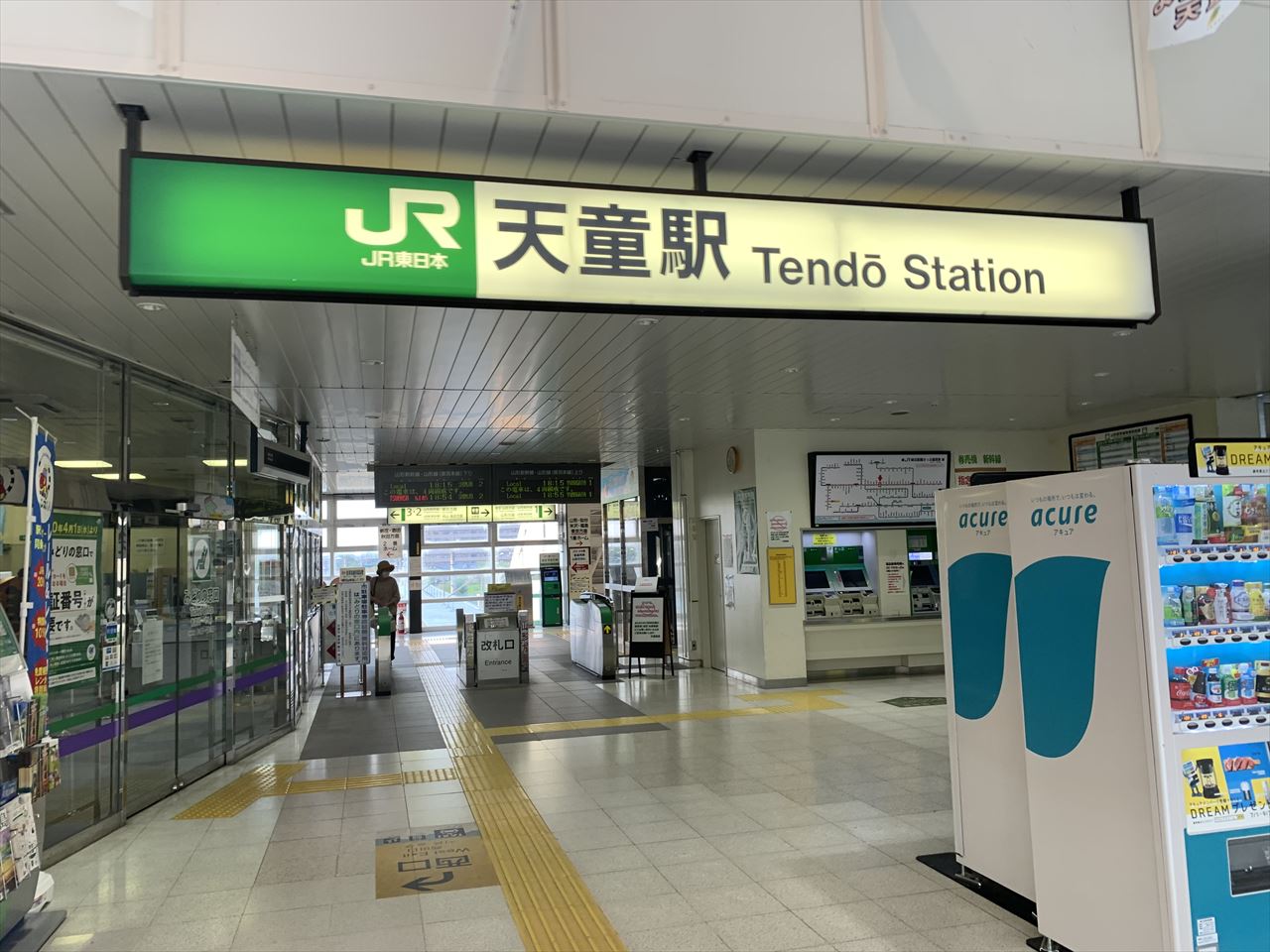 About the Stadium
Location 1230 Ozeki, Tendo City, Yamagata 994-0004, Japan
Capacity: 10,000 
Explore Yamagata
Before your trip, we have compiled some basic information about Yamagata for your reference.
Basic information on sports teams in Yamagata Prefecture
1. "Getting there & Around" Yamagata, Tendo
If you are coming to Yamagata from the Tokyo metropolitan area, you will need to use the Shinkansen.
If you take the Yamagata Shinkansen, it takes about 2 hours and 45 minutes from Tokyo to Yamagata.
By plane, after arriving at Yamagata Airport, it takes about 25 minutes by bus from the airport to Yamagata City, and about 25 minutes by bus to Yamagata Station.
Here is a guide to getting to the Yamagata/Tendo area and transportation within the city.
2. "Where to Stay" in Yamagata, Tendo
There are some business hotels around Yamagata Station. If your main purpose is just to watch the game, this area may be convenient for you.
About 20 kilometers away from Yamagata Station is Zao Onsen, which is lined with inns.
Hotels in the Yamagata and Tendo area are listed below.
3. "What to Do & See" in Yamagata, Tendo
For sightseeing in Yamagata and Tendo, Yamadera is a nationally famous tourist spot. Also, about 20 kilometers away from Yamagata is the Zao Hot Spring. You can go to Zao Onsen by car or bus.
Here is a selection of tourist spots in Yamagata and Tendo area.
4. "What / Where to Eat" in Yamagata, Tendo
There are local dishes, but Yamagata is also famous for its chilled ramen.
The most famous beef in Yamagata is Yonezawa beef, but there is also Yamagata beef.
In terms of fruits, cherries are famous.
Let's enjoy the gourmet food of Yamagata.