Best Denki Stadium is the home of J-League team Avispa Fukuoka. It also hosted the 2019 Rugby World Cup, with Italy vs. Canada, France vs. USA, and Ireland vs. Samoa.
Getting to the Stadium
Best Denki Stadium is located near Fukuoka International Airport, about 30 minutes walk from the airport. From Tenjin or Hakata Station, take the Fukuoka Municipal Subway Kuko (Airport) Line to Fukuoka Airport Station, and there is a shuttle bus service to the stadium.
About the Shuttle Bus Service
Fare: Adult 170 yen, Children 90 yen,
Bus Stop: Subway Fukuoka Airport Station, "Exit 3"
Hours: From 3 hours before the start of the game until kickoff. Every 10~20 minutes.
About the Stadium
This stadium has both the main and back stands covered by roofs. There is no roof behind the goals on either side.
Address: 2-1-1, Higashi Hirao Koen, Hakata-ku, Fukuoka, Fukuoka,
Capacity: 22,563
Home Team: Avispa Fukuoka
Surface: Natural grass
Opened: July 1995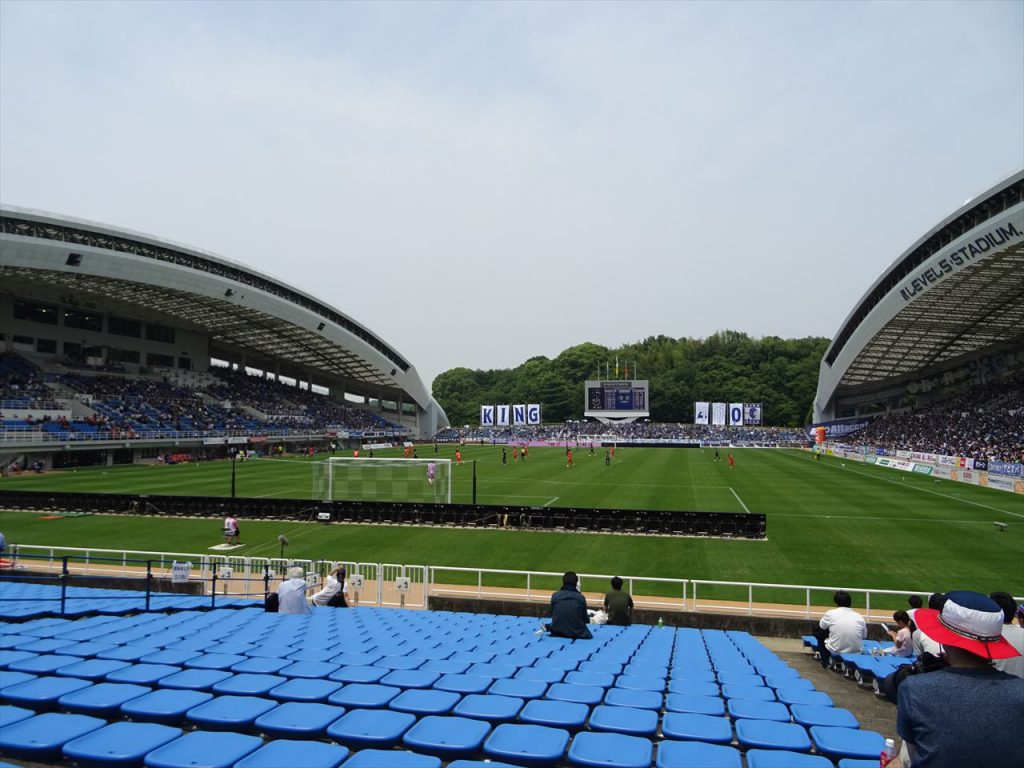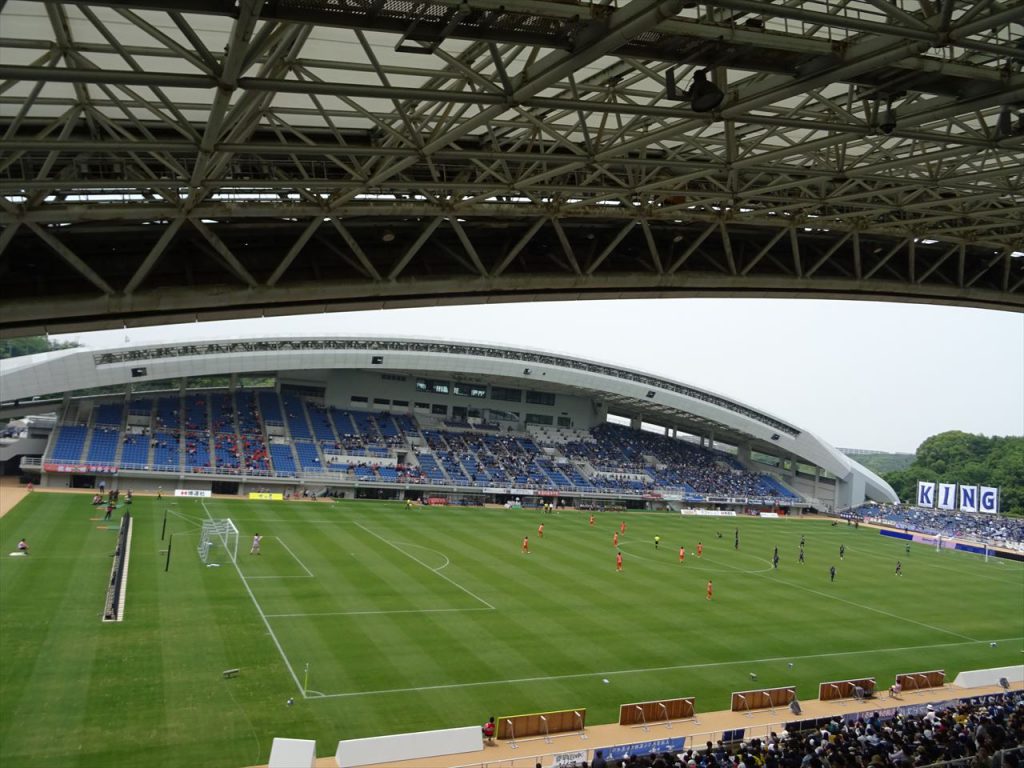 Explore Fukuoka
Travel Tips & Information
Here is brief information about this city. We hope it will help you in planning your trip.
Professional Sports Teams in Fukuoka prefecture
(1)"Getting There & Around" Hakata, Fukuoka
Fukuoka City is the largest city in Kyushu.
If you are coming from Tokyo, it takes 1 hour and 30 minutes to 2 hours by airplane, and if you are coming by Shinkansen, it takes about 5 hours from Tokyo to Hakata by Nozomi.
The Fukuoka/Hakata area has a well-developed bus system, so it's easy to get to the venue if you use the bus, but if you don't mind walking a bit, larger venues can be reached by train by going to the nearest station and walking.
(2)"Where to Stay" in Hakata, Fukuoka
Since Fukuoka is a large city, there are many choices from high class hotels to economy hotels where you can stay at a lower price.
High-class hotels include the Hilton, Grand Hyatt, and Hotel Okura.
(3)"What to Do & See" in Hakata, Fukuoka
The Fukuoka/Hakata area is a large metropolitan area with many shopping malls and other facilities, but it is not an area with many sightseeing spots unique to Kyushu.
It is better to think of this area as a compact place where you can enjoy watching games and eating.
Dazaifu, about 15 kilometers from Fukuoka City, is a tourist spot where Michizane Sugawara, the god of learning, is enshrined.
(4)"Where & What to Eat" in Hakata, Fukuoka
Tonkotsu (pork bone) ramen is the most famous ramen in Japan, and it is one of the staples that you cannot miss when you come to Fukuoka.
The city is also famous for its motsunabe (motsunabe hot pot) and mizutaki (rice porridge), making it a city where you can enjoy a culinary trip.