Kochi Municipal Baseball Stadium is located in Kochi City, Kochi Prefecture, in the Kochi City Sports Park. It is a baseball stadium where home games of the Kochi Fighting Dogs of the Shikoku Island League are sometimes held. In the past, five official professional baseball games have been held at this stadium. However, the last time it hosted a game was in 1985.
Getting to the Stadium
Kochi City Sports Park is located about 2.5 km from Kochi Station.
It will take about 10 to 15 minutes to get from Kochi Station to Grand Dori Station by bus, and it will take less than 10 minutes to walk from the station to the park.
If you are driving, there is space to park a considerable number of cars in the park, but please be sure to check the organizer's website or other sources, as parking rules are different when events are held.
About the Stadium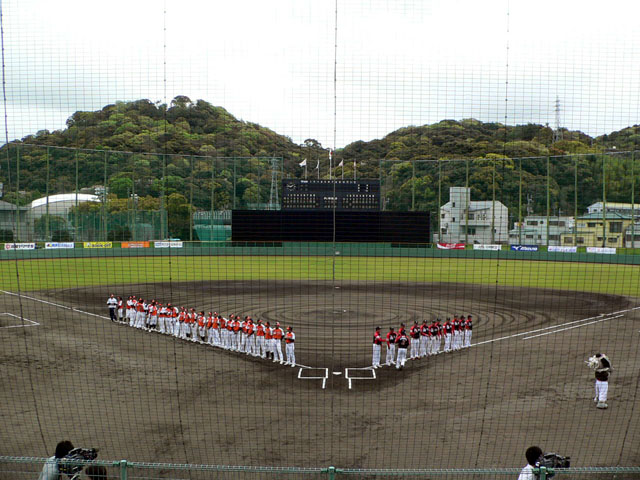 Location: 158 Ohara-cho, Kochi City, Kochi Prefecture (within the Kochi City Sports Park)
Capacity: 6,000
Home team: Kochi Fighting Dogs
Explore Kochi
Travel Tips & Information
Here is brief information about this city. We hope it will help you in planning your trip.
Professional Sports Teams in Kochi prefecture
(1)"Getting There & Around" Kochi, Tosa
Kochi Airport has flights from Haneda, Narita, Itami, and Fukuoka, making it convenient to fly to Kochi.
It takes about 30 minutes from Kochi Airport to Kochi City by limousine bus.
(2)"Where to Stay" in Kochi, Tosa
From Kochi Station to Kochi Castle, there are business hotels and other hotels where one can easily stay.
If your main purpose is to watch the game, staying in this area will be convenient.
Here are some hotels in Kochi and Tosa area.
(3)"What to Do & See" in Kochi, Tosa
The most popular tourist spots in Kochi are those related to Sakamoto Ryoma.
Katsurahama Beach, the Sakamoto Ryoma Memorial Museum, and the statue of Sakamoto Ryoma are just a few of the attractions.
Kochi Castle is located in the city, and you can also eat bonito at the Hirome Market.
(4)"Where & What to Eat" in Kochi, Tosa
Kochi is famous for its bonito. The classic bonito tataki is one of the must-try gourmet dishes in Kochi.
There are also famous restaurants that serve nabeyaki ramen and yatai gyoza.