Paloma Mizuho Stadium is a track and field stadium located in Nagoya City.
It used to be the home stadium of Nagoya Grampus, but from 2021, due to renovation work, Grampus games are held at Toyota Stadium.
Getting to the Stadium
There are four paid parking spaces at the Mizuho Sports Park, but the total parking capacity is only about 700 cars. Also, this area is under construction for the main venue of the 2026 Asian Games, so coming by train is recommended.
From Nagoya Station, take the Sakuradori Line and go about 20 minutes.
The closest station to Mizuho Sports Park is Mizuho Undojo Nishi Station on the Sakuradori Subway Line, which is about a 10-15 minute walk from the station.
The closest station is Mizuho Sports Park West Station on the Sakuradori Subway Line, which is about a 10-15 minute walk from the park (Mizuho Sports Park East Station on the Meijo Subway Line is in a similar location).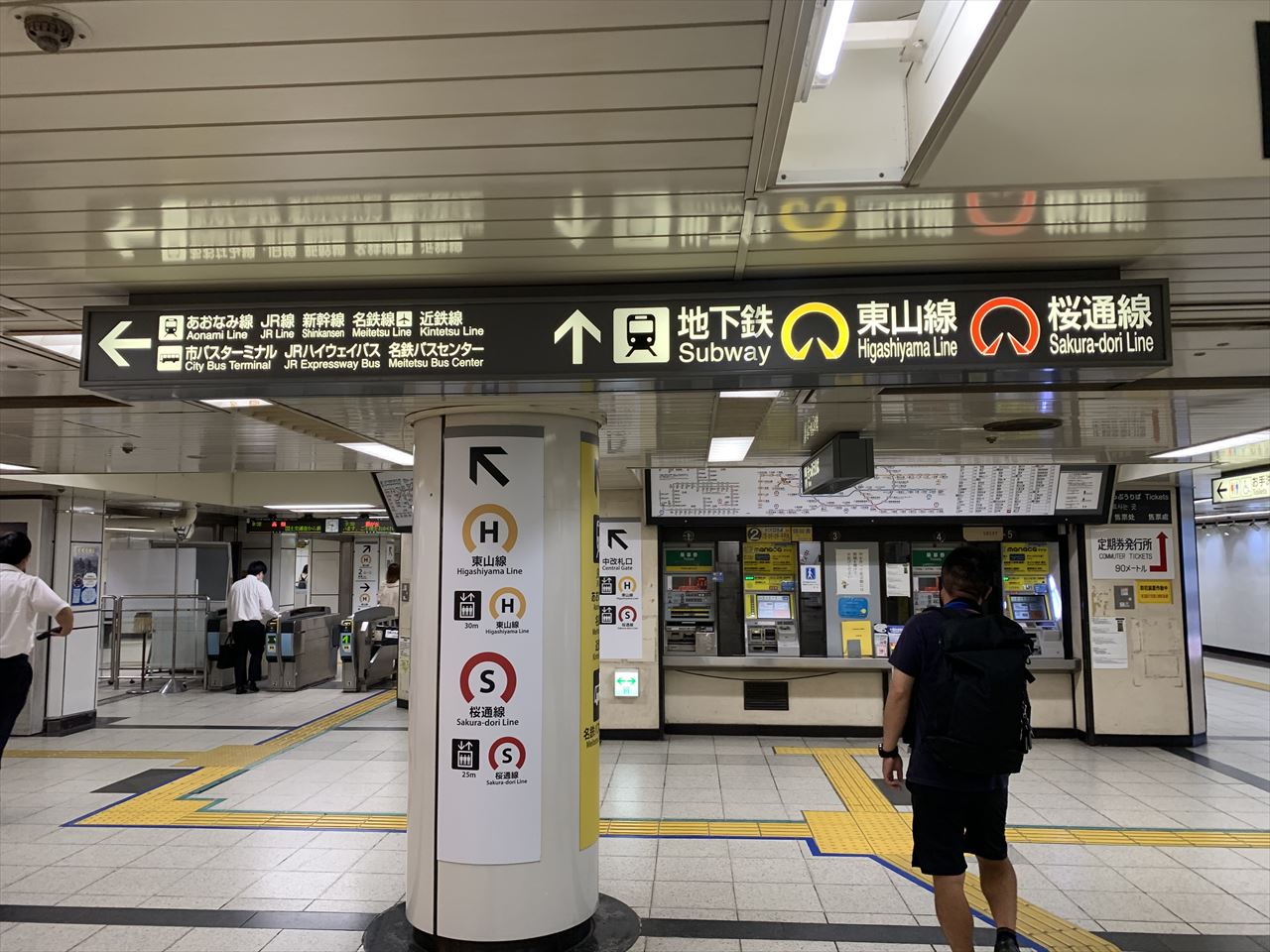 About the Stadium
Location: 5-1 Yamashita-dori, Mizuho-ku, Nagoya-shi, Aichi 467-0062
Capacity: 27,000
Home team Nagoya Grampus Eight
Surface: Natural grass
Opened: February 1941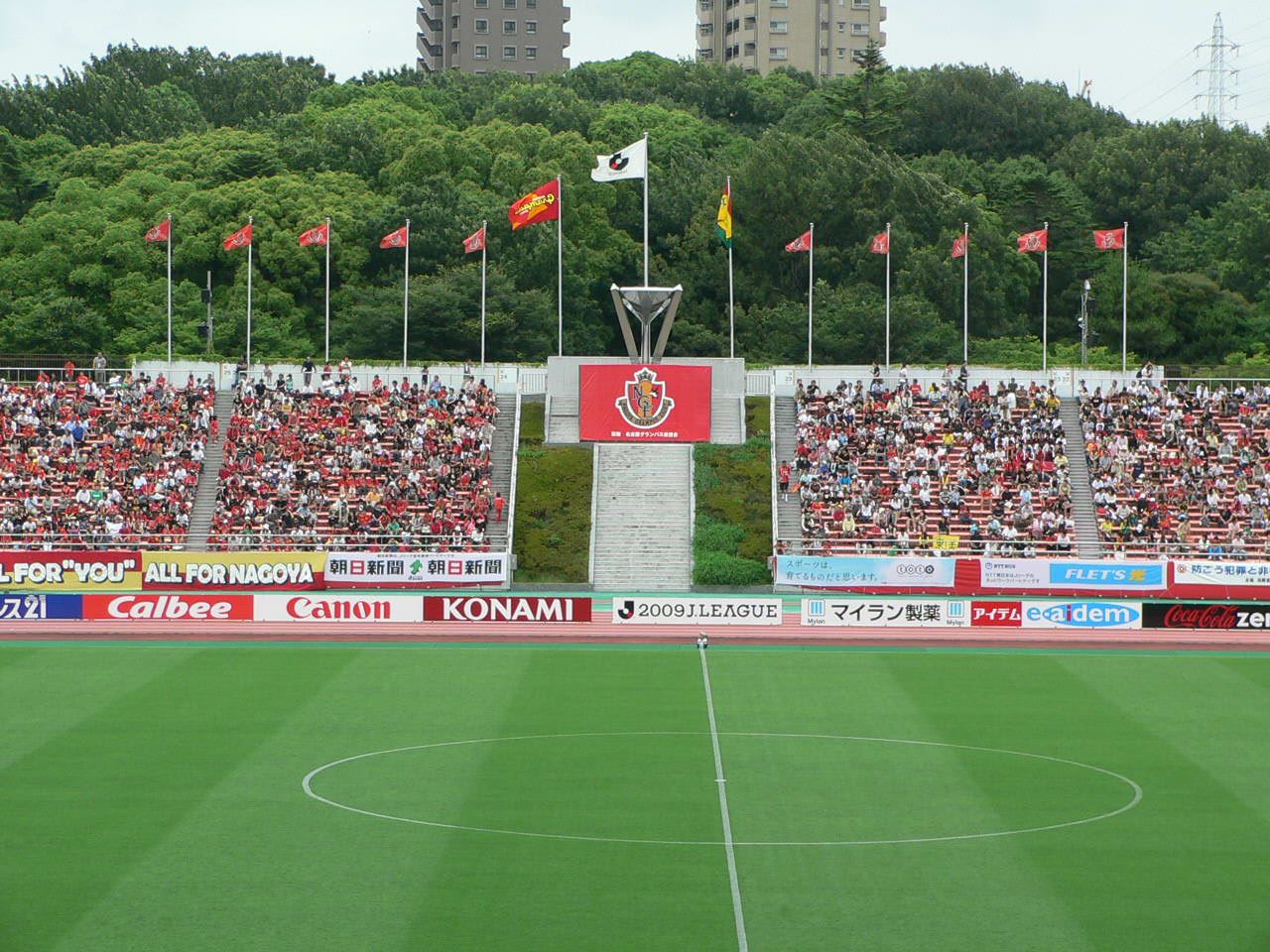 Basic Information
What to bring
Compared to other countries such as the U.S., Japanese events allow people to bring their own belongings, and there are few venues that do not allow backpacks.
For drinks, please note that in most cases, you cannot bring in cans or bottles. In many cases, you can bring in plastic bottles.
Gate Opening Time
The opening hours may vary depending on the event, so please check the website of the event you are attending.
Re-entry
Many events in Japan allow re-entry, but it depends on the event.
Explore Aichi
Travel Tips & Information
Here is the basic information about Aichi as a reference for planning your trip.
Professional Sports Teams in Aichi
1. "Getting There & Around" Nagoya, Komaki
If you are coming to Nagoya from the Tokyo or Kansai area, you can conveniently access the city by bullet train.
If you take the Nozomi bullet train from Tokyo, it takes about 1 hour and 40 minutes.
The Central Japan International Airport (Centrair) is located in the suburbs of Nagoya and has many international flights.
For domestic flights, there are flights from Kyushu, including Okinawa, Shikoku, and Sapporo, Hakodate, Sendai, and Akita in the north. Tokyo's Haneda Airport is also available, but if you are using Tokyo as a base to travel to Nagoya, flying is not very efficient.
If you want to save money, you can take a night bus or other options.
2. "Where to Stay" in Nagoya, Komaki
In Nagoya, there are choices from economy hotels to high class hotels.
There are many hotels around the station, but when you get to a station of Nagoya's class, it is a bit of a walk from one exit to the next, even if the hotel is close to the station.
The downtown area of Nagoya is Sakae.
There are many hotels between Nagoya station and Sakae.
Here is a list of hotels in the Nagoya area.
3. "What to Do & See" in Nagoya, Komaki
Nagoya Castle, the biggest tourist attraction in Nagoya, is about 2.5 kilometers away from Nagoya Station. It is not impossible to get there on foot from Nagoya Station, but subways or cabs are more convenient.
Kinjo-Futo Station, a 30-minute train ride from Nagoya Station, is home to Legoland and Linia Tekkenkan.
4. "What & Where to Eat" in Nagoya, Komaki
There are many specialties in Nagoya, such as nikomi udon, miso katsu, and hitsu-mabushi.
A city as big as Nagoya has a wide range of restaurants, but you can also enjoy specialty foods at Nagoya Station.
Here is a list of restaurants in the Nagoya area.