Chichibunomiya Rugby Stadium is located in the Jingu Gaien area of Tokyo, in the same area as the National Stadium and the Meiji Jingu Baseball Stadium.
Starting in 2021, the Jingu Gaien area will be redeveloped, first with the demolition of Jingu Daini Stadium, and then with the construction of a new rugby and baseball stadium.
Getting to the Stadium
The train is the most common way to get to the Chichibunomiya Rugby Stadium. The location is like being in the center of Tokyo. If you are driving, parking will be expensive and not very practical.
If you are using the subway, Gaienmae Station is the closest station.
The rugby field is about a 5-minute walk from Gaienmae Station.
The nearest stations by JR are Shinanomachi Station or Sendagaya Station.
From Akihabara or Shinjuku, take the Sobu Line and get off at Shinanomachi Station or Sendagaya Station.
When you get off at Sendagaya Station, the Tokyo Metropolitan Gymnasium is right in front of you.
You can't see the Chichibunomiya Rugby Stadium right away, so use your phone's navigation system to walk to the stadium. It will take about 20 minutes to walk to the stadium from either station.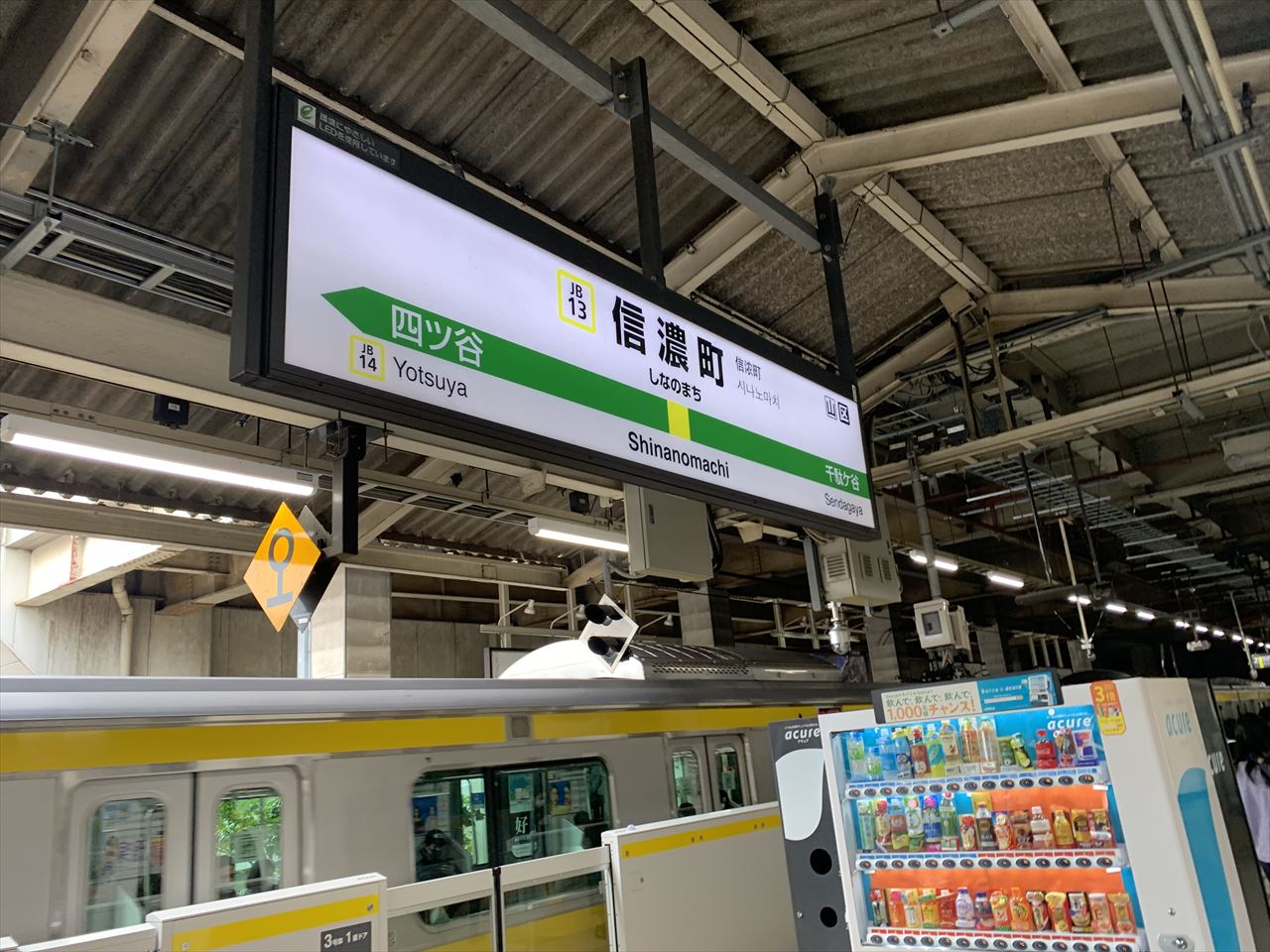 About the Stadium
Location: 2-8-35 Kita-Aoyama, Minato-ku, Tokyo
Capacity: 27,188 people
Opened: 1947
Main Stand (West Stand)
The main stand side of the Chichibunomiya Rugby Stadium has a roof.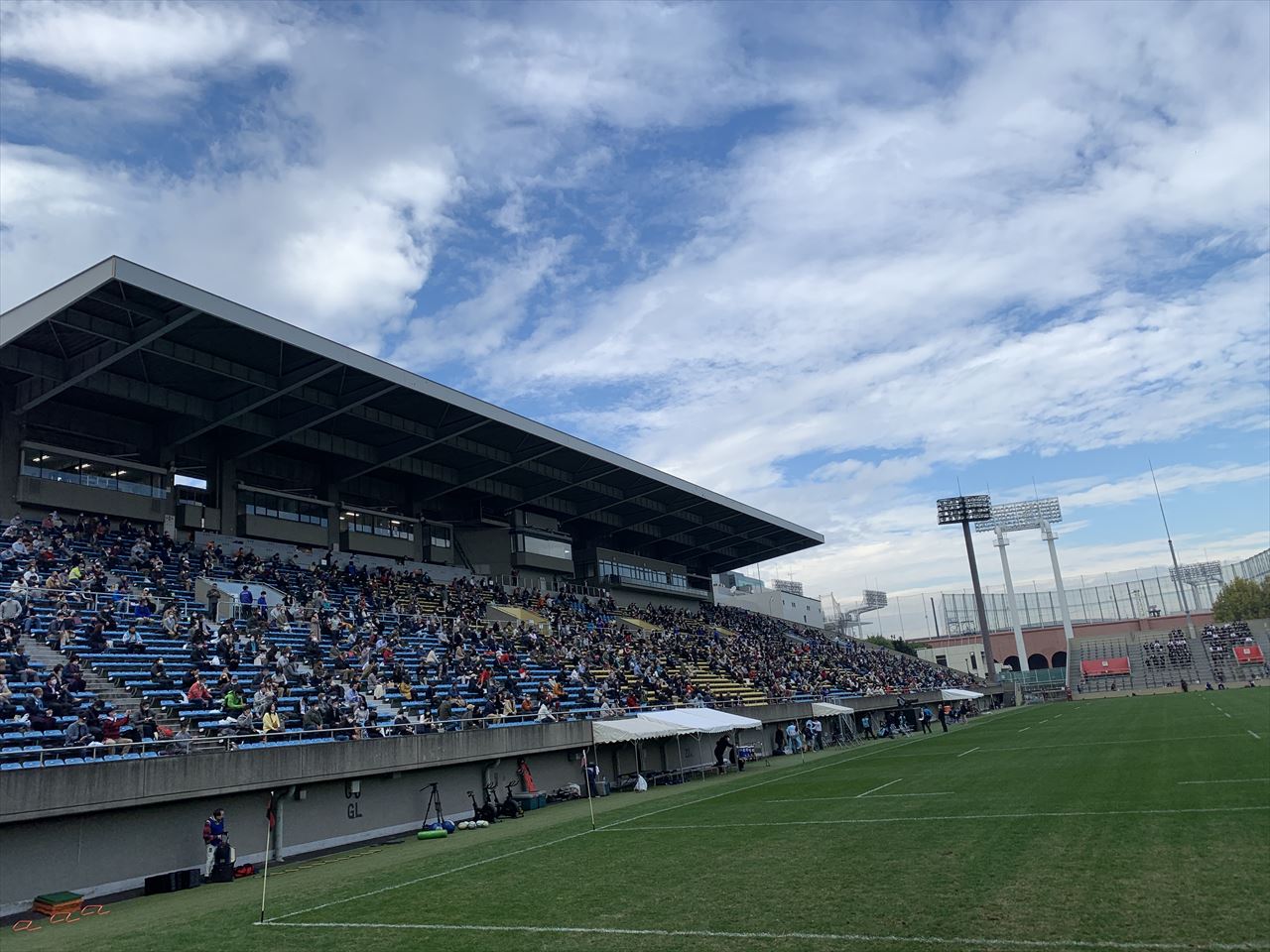 End zone on the south stand side
The seats in the end zone on this side have a roof on top. There are also seats.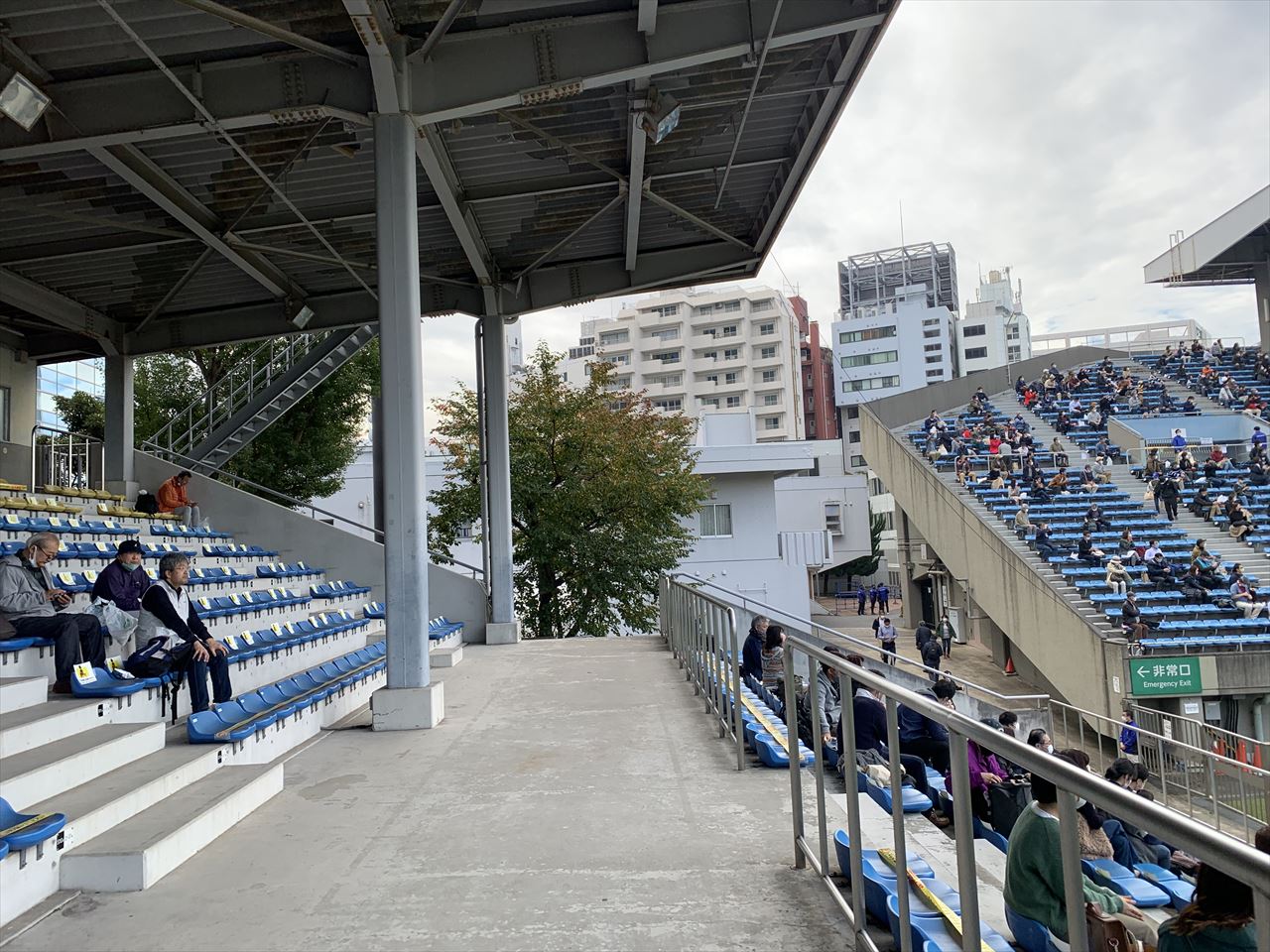 Back Stand (East Stand)
There is no roof on the East Stand side, which is the back stand.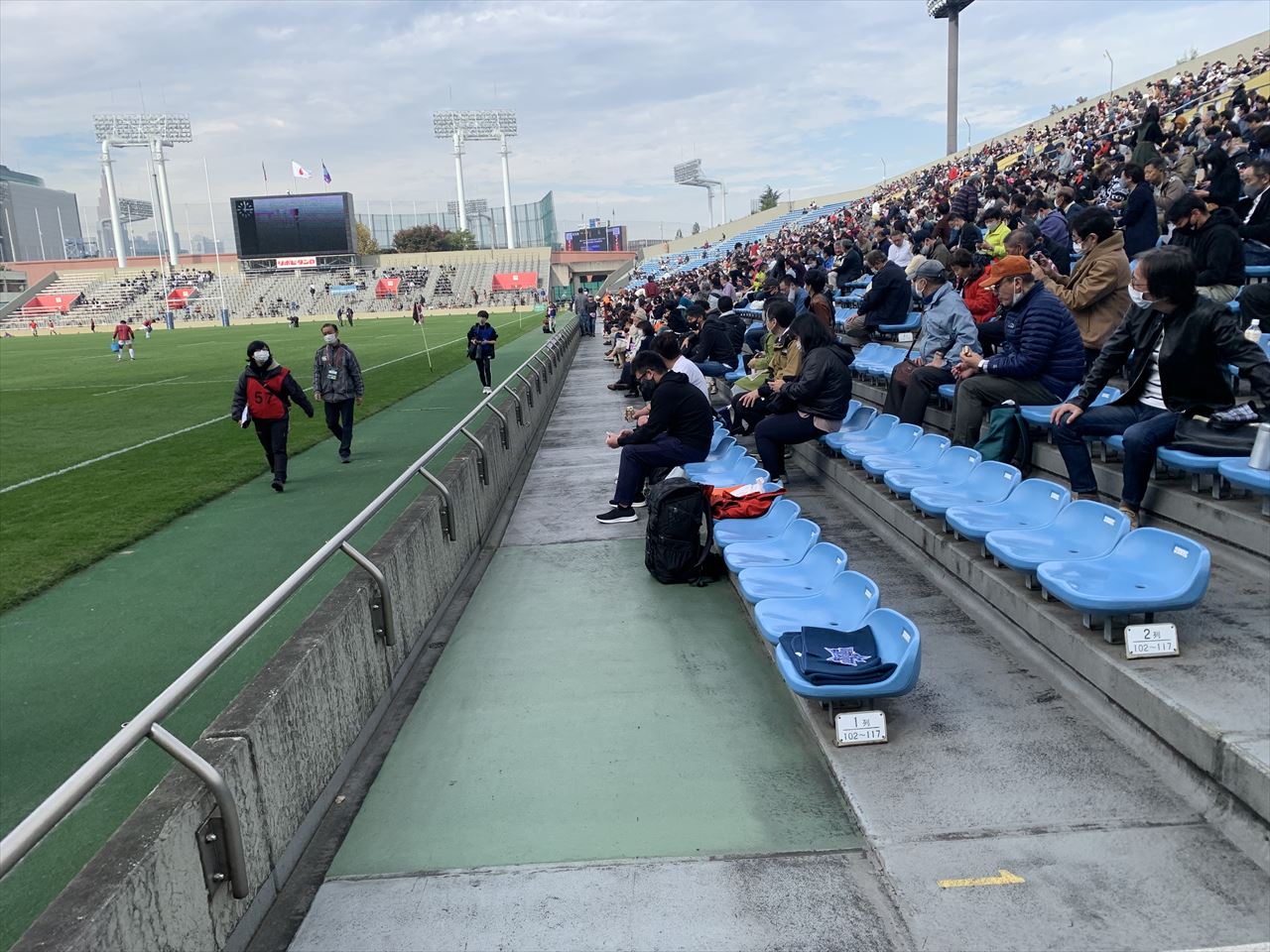 North stand side end zone
The north end zone is standing room only and there are no seats.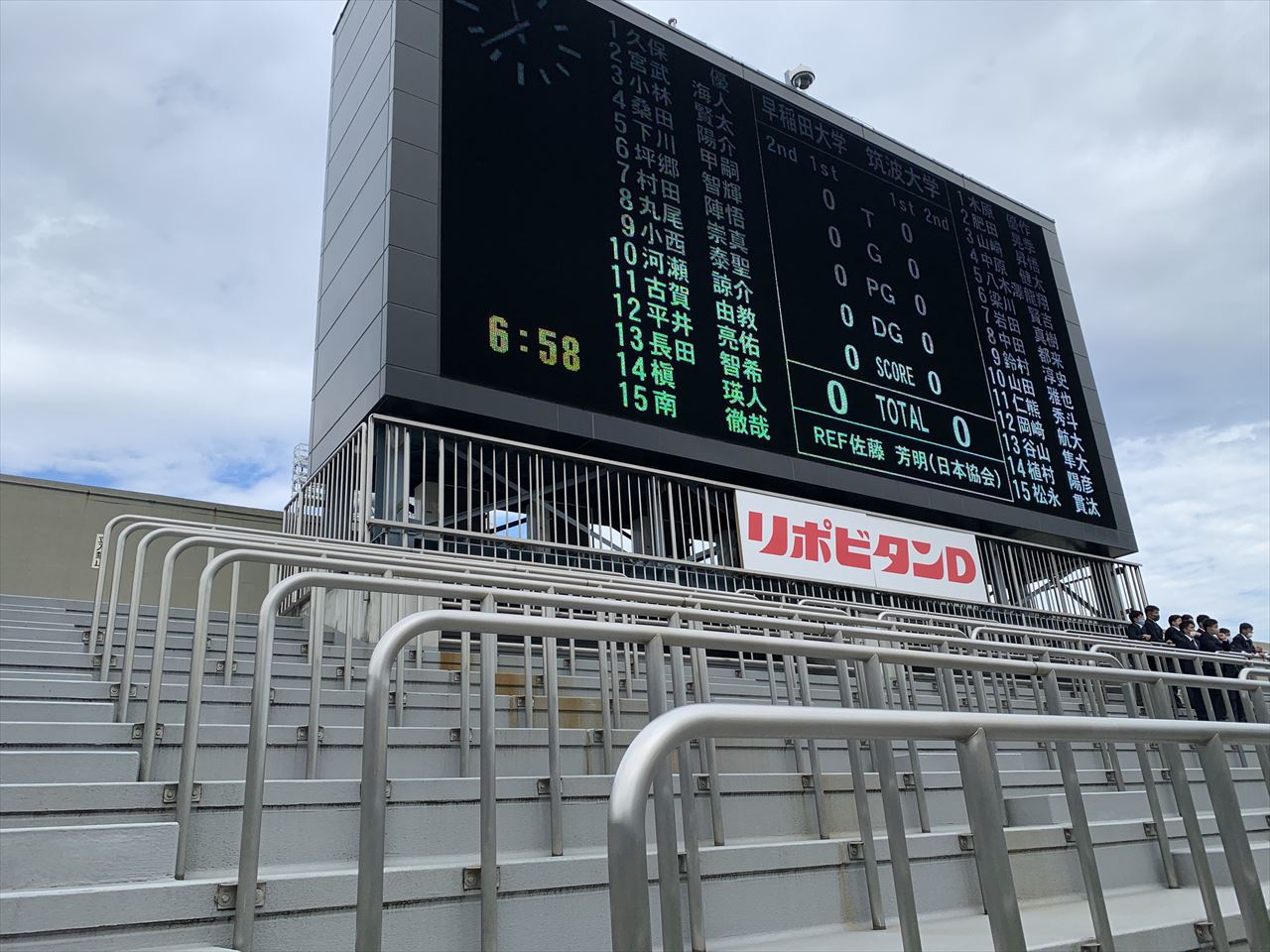 Basic Information
What to bring
Compared to other countries such as the U.S., Japanese events allow people to bring their own belongings, and there are few venues where backpacks are not allowed.
For drinks, please note that in most cases, you cannot bring in cans or bottles. In many cases, you can bring in plastic bottles.
Gate Opening Time
Gate opening times may vary depending on the event, so please check the website of the event you will be attending. For example, for the University Rugby Football Championship, the gates opened at 11:00 a.m. for a game with a 12:20 p.m. kickoff. The gates may open earlier depending on circumstances.
Re-entry
Many events in Japan allow re-entry, but it depends on the event. Please note that some games, such as university rugby games, do not allow re-entry.
Explore Tokyo
Travel Tips & Information
Here is the basic information about Tokyo as a reference for planning your trip.
1. "Getting there & Around" Shibuya, Shinjuku, Chuo, Chiyoda, Bunkyo, Minato
Although we have divided the area to organize the venues, as for the 23 wards of Tokyo, it is not so badly accessible from the soil area.
Basically, the Yamanote Line covers the area to some extent, and in the middle, the Chuo and Sobu Lines run.
If you want to go around in detail, there are also subways, so it would be better to use your smart phone to look at transit information as you move around.
2. "Where to Stay" in Shibuya, Shinjuku, Chuo, Chiyoda, Bunkyo, Minato
Hotels in the Shibuya, Shinjuku, Chuo, Chiyoda, Bunkyo, and Minato wards areas are relatively pricey among the 23 wards of Tokyo.
3. "What to Do & See" in Shibuya, Shinjuku, Chuo, Chiyoda, Bunkyo, Minato
There are so many things to do and see in Tokyo that it's hard to narrow it down to just one: in Shibuya Ward, there's Meiji Shrine and Takeshita Street; in Shinjuku Ward, there's Shinjuku Gyoen and the Tokyo Metropolitan Government Office.
The best thing is that you can have a second plan in case of crowds or bad weather. If you are planning to go sightseeing and watch the games, it is possible that you will not be able to go around as much as you would like due to the crowds, or that it will be too rainy to go outside.
Therefore, if you pick up other places that you can go to in case of crowds, you will be able to go around smoothly even if you don't have much time before the game.
4. "What / Where to Eat" in Shibuya, Shinjuku, Chuo, Chiyoda, Bunkyo, Minato
Since it is Tokyo, there are stores everywhere you go.
The rest is up to you, what you want to eat and where you want to eat it.
We will pick out a few restaurants for you, but in the case of Tokyo, there is no way to cover them all, so we recommend that you look for them yourself on the Internet.
As with sightseeing, popular stores may have lines.
Therefore, if you are short on time and want to go to a popular restaurant, you may not be able to eat there, so we recommend that you pick up several restaurants in advance.