SunPro Alwin is the home stadium of Matsumoto Yamaga FC of the J-League.
This stadium is located about 10 kilometers from JR Matsumoto Station.
Getting to the Stadium
On game days, a free shuttle bus service is available from JR Matsumoto Station. It takes about 30 minutes from the station to the stadium.
There is also a free shuttle bus service from the east exit of JR Shiojiri Station, but it is not available on all game days, so you need to check in advance.
Shuttle Bus Service
From JR Matsumoto Station
Matsumoto Bus Terminal at Matsumoto Station
Shuttle buses will run from 5 hours 30 minutes to 45 minutes before kickoff (about every 20 minutes).
To JR Matsumoto Station
Shuttle buses will run until 1 hour and 30 minutes after the game ends.
About the Stadium
SunPro Alwin is a soccer-specific stadium, so it's easy to see the game from any seating area. Only the main stand has a roof, so for day games, the shade covered by the roof will look like the picture below.
Address: 5300 Kanbayashi, Matsumoto, Nagano,
Capacity: 20,000
Home Team: Matsumoto Sanga FC
Surface: Natural grass
Opened: 2001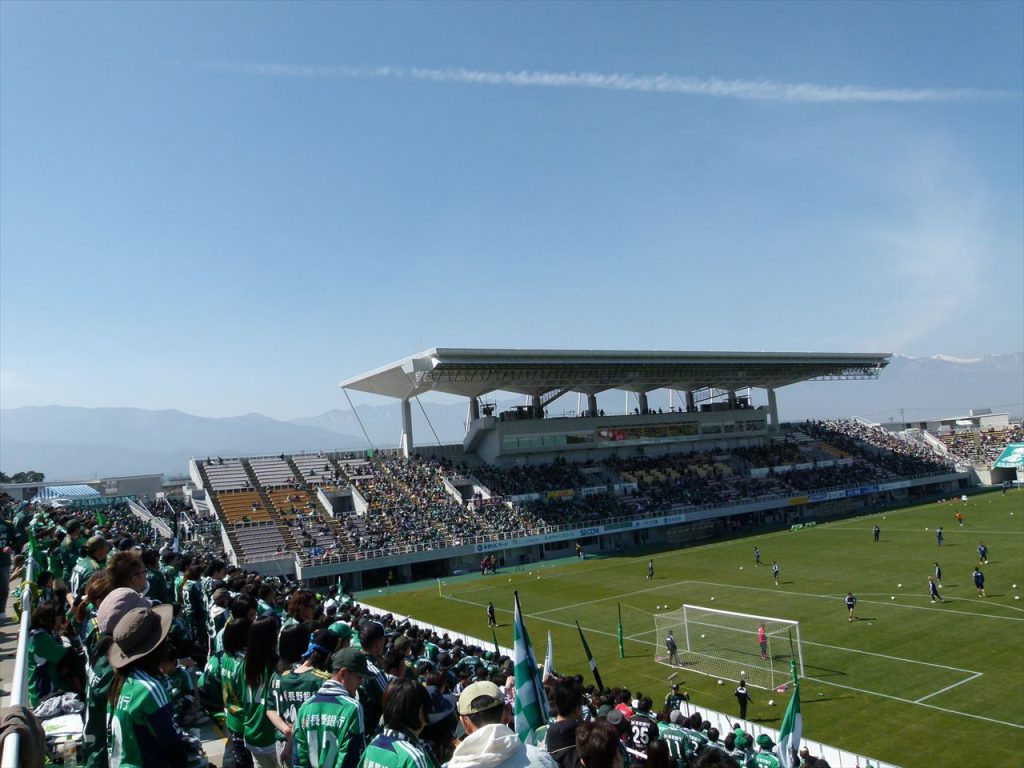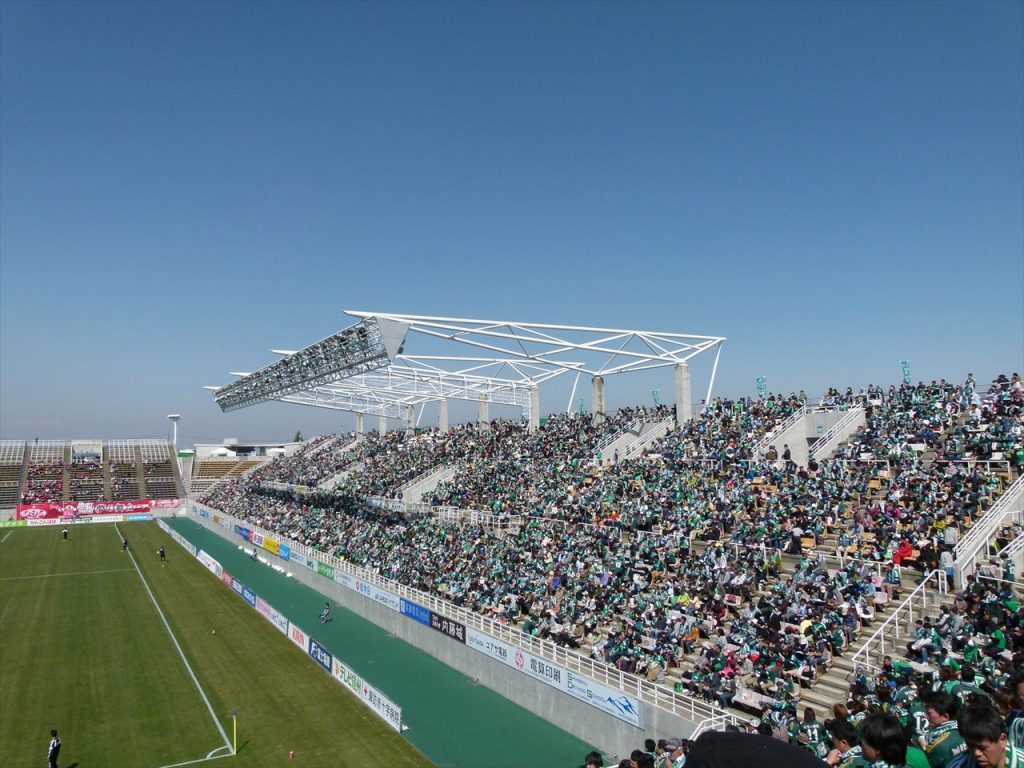 Explore Nagano
Travel Tips & Information
Here is the basic information about Nagano as a reference for planning your trip.
1. "Getting there & Around" Matsumoto, Shiojiri
Getting to Matsumoto Station on the JR line takes about 2 hours and 45 minutes from Shinjuku Station on the limited express Azusa or Kaiji. 
In Nagano Prefecture, it is very convenient if you can drive a car.
Shinshu Matsumoto Airport has flights to and from Kobe, Sapporo, and Fukuoka all year round.
2. "Where to Stay" in Matsumoto, Shiojiri
In Matsumoto, there are hotels in the area between Matsumoto Station and Matsumoto Castle. If you stay in Matsumoto to watch the soccer game, you can use the shuttle bus from Matsumoto Station, so it is a good idea to stay in this area.
3. "What to Do & See" in Matsumoto, Shiojiri
Matsumoto Castle is a popular tourist attraction in Matsumoto. However, there is also Azumino in the Matsumoto area, where you can enjoy soba noodles and wineries.
4. "What / Where to Eat" in Matsumoto, Shiojiri
Nagano Prefecture, which does not face the sea, has delicious foods such as buckwheat noodles (soba), nozawana (Vegi.), wasabi, rice cakes, and potatoes, all of which benefit from the mountains. Azumino is famous for its buckwheat noodles and is also home to the Azumino Winery.
.