DyDo Drinco Ice Arena is a skating rink located in Nishi-Tokyo, Tokyo. It is a venue where Asian League ice hockey matches are held, as well as figure skating competitions.
The rink is open all year round, and the public can enjoy skating as well.
Getting to the Stadium
It is located right after getting off the Seibu Shinjuku line at Higashi Fushimi station.
Higashifushimi station is about 30 minutes away from Shinjuku (Seibu Shinjuku station), making it an easily accessible venue from the city center.
About the Stadium
Location: 3-1-25 Higashifushimi, Nishi-Tokyo City, Tokyo
Capacity: 3,500 
Opened: 1984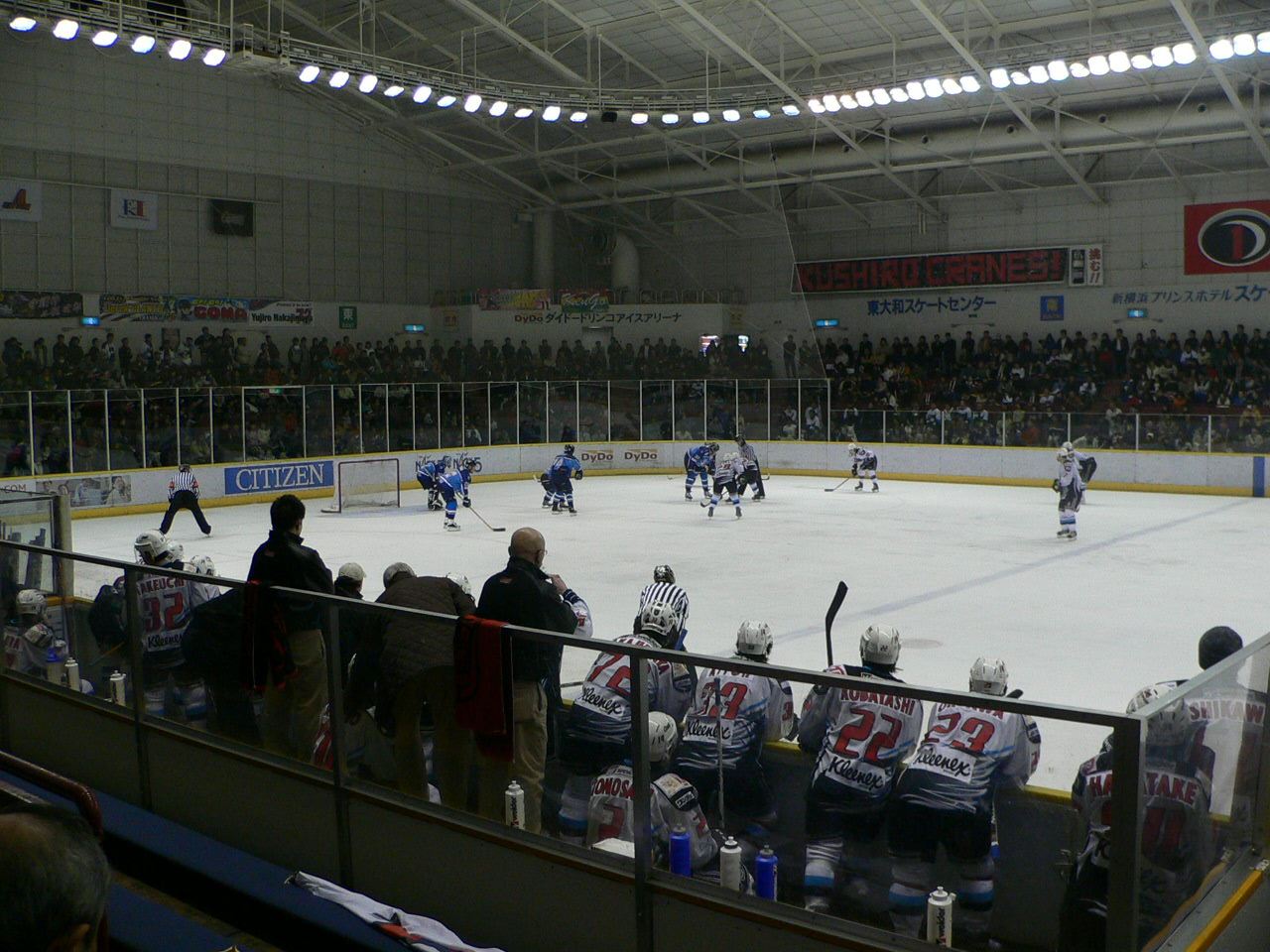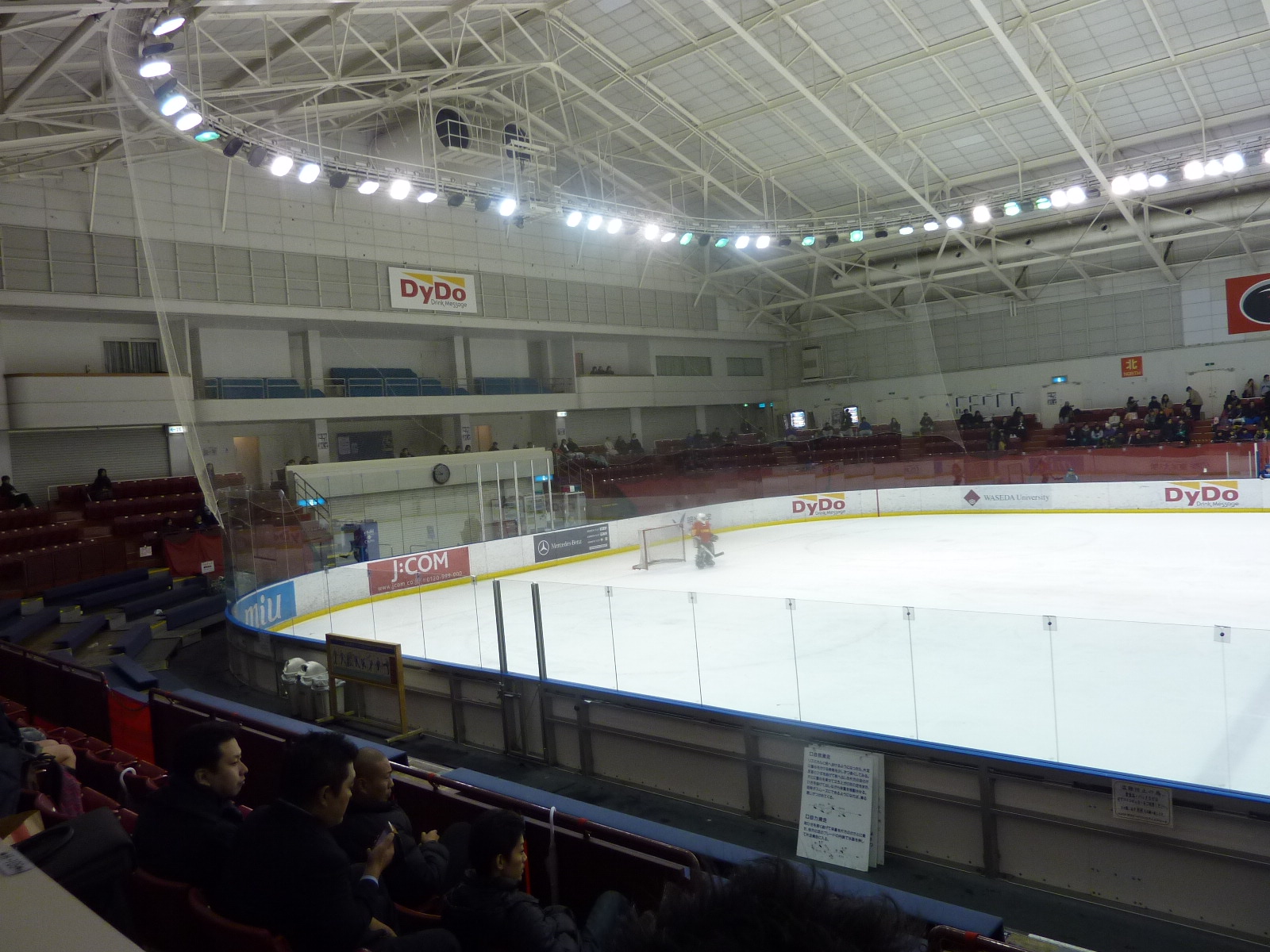 Basic Information
What to bring
Compared to other countries such as the U.S., Japanese events allow people to bring their own belongings, and there are few venues that do not allow backpacks.
For drinks, please note that in most cases, you cannot bring in cans or bottles. In many cases, you can bring in plastic bottles.
Gate Opening Time
The opening hours may vary depending on the event, so please check the website of the event you are attending.
Re-entry
Many events in Japan allow re-entry, but it depends on the event.
Explore Tokyo
Travel Tips & Information
Here is the basic information about Tokyo as a reference for planning your trip.
1. "Getting there & Around" Fuchu, Tachikawa, Machida
Unlike the 23 wards of Tokyo, the Fuchu, Tachikawa, and Machida areas require a certain amount of time to decide where to base yourself when using the train.
Machida is on the Odakyu line, so you can access it smoothly if you use Shinjuku as your base.
Ajinomoto Stadium and Musashinomori Sports Plaza in the Fuchu area are on the Keio line from Shinjuku, which is also easily accessible if you use Shinjuku as your base.
In the case of Tachikawa, you can use the JR Chuo line. The Chuo Line starts at Tokyo Station, so you can get to Tachikawa without changing trains, making the area along the Chuo Line from Tokyo more accessible.
2. "Where to Stay" in Fuchu, Tachikawa, Machida
In the Fuchu, Tachikawa, and Machida areas, there are business hotels at each major station, so it is difficult to expect to find high class hotels in this area.
If you want to stay in a high-class hotel, you should consider Shinjuku as your base.
3. "What to Do & See" in Fuchu, Tachikawa, Machida
The Mitaka Ghibli Museum in Mitaka is one of the most famous tourist spots in this area in Japan.
In the Tachikawa area, there is the Showa Kinen Park, which is one of the most famous national parks in Japan.
4. "What / Where to Eat" in Fuchu, Tachikawa, Machida
In Tokyo, there are stores everywhere you go.
It just depends on what you want to eat and where you want to eat it.
We will pick out a few restaurants for you, but in the case of Tokyo, there is no way to cover them all, so we recommend that you look for them yourself on the Internet.
As with sightseeing, popular stores may have lines.
Therefore, if you are short on time and want to go to a popular restaurant, you may not be able to eat there, so we recommend that you pick up several restaurants in advance.