Kamaishi Recovery Memorial Stadium is a rugby stadium in Kamaishi City, Iwate Prefecture, Japan.
When the Rugby World Cup 2019 was held, one match was held, but one match was cancelled due to a typhoon.
Getting to the Stadium
If you are coming from Tokyo, the stadium is quite difficult to get to.
If it is a Rugby World Cup level event, shuttle buses are available from Shin-Hanamaki Station and Morioka Station, where the Tohoku Shinkansen stops. Unodome station is the nearest station.
Unozome station is the closest station, but the Sanriku Railway does not connect to the Shinkansen station, so if you are coming to this area to watch the games, you will not have a chance to use this station.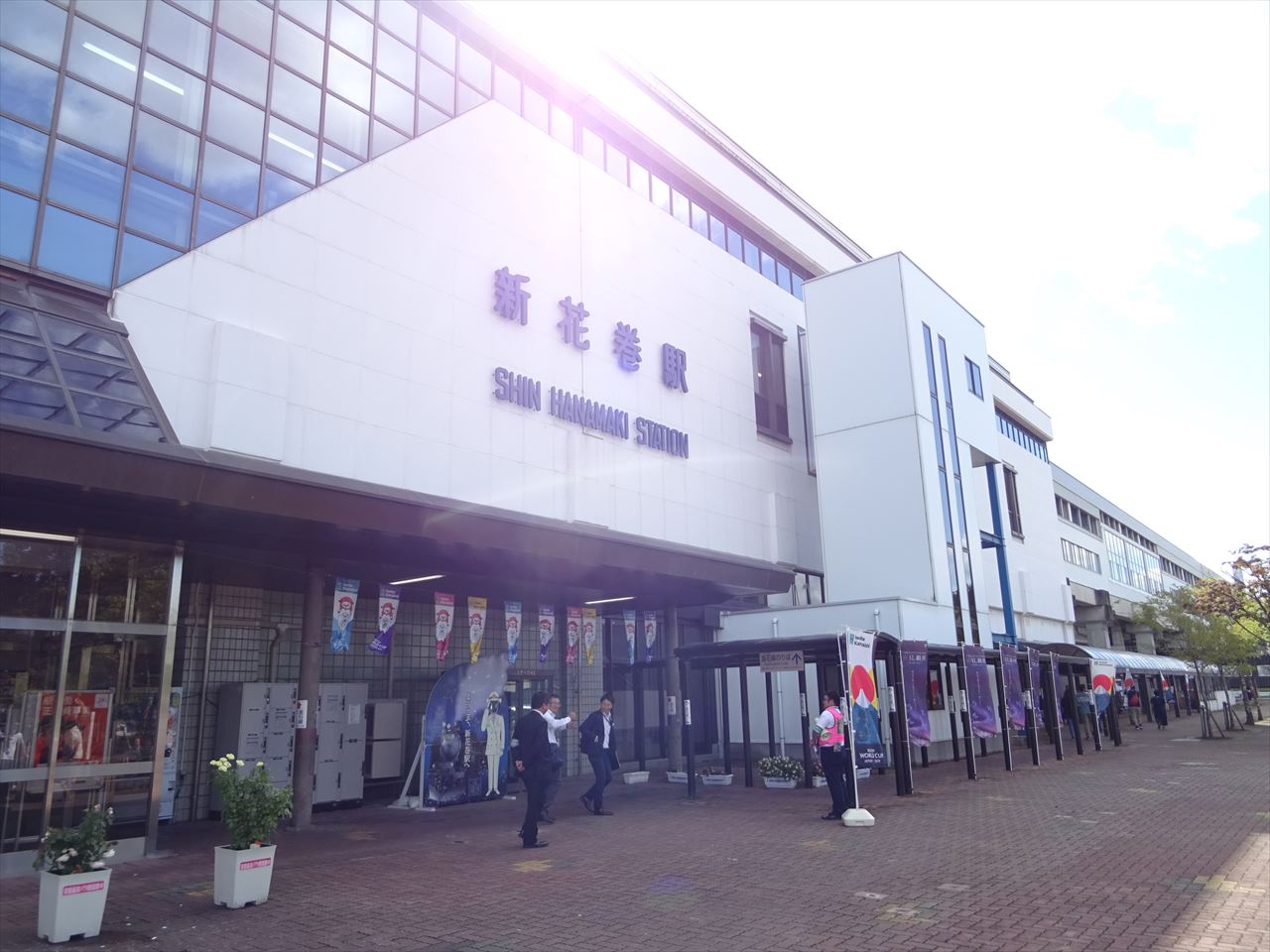 About the Stadium
Location: Dai 18 Chiwari-5-1 Unosumaicho, Kamaishi, Iwate 026-0301
Capacity: 6,130
Hybrid grass
Home team : Kamaishi Seawaves
Opened : August, 2018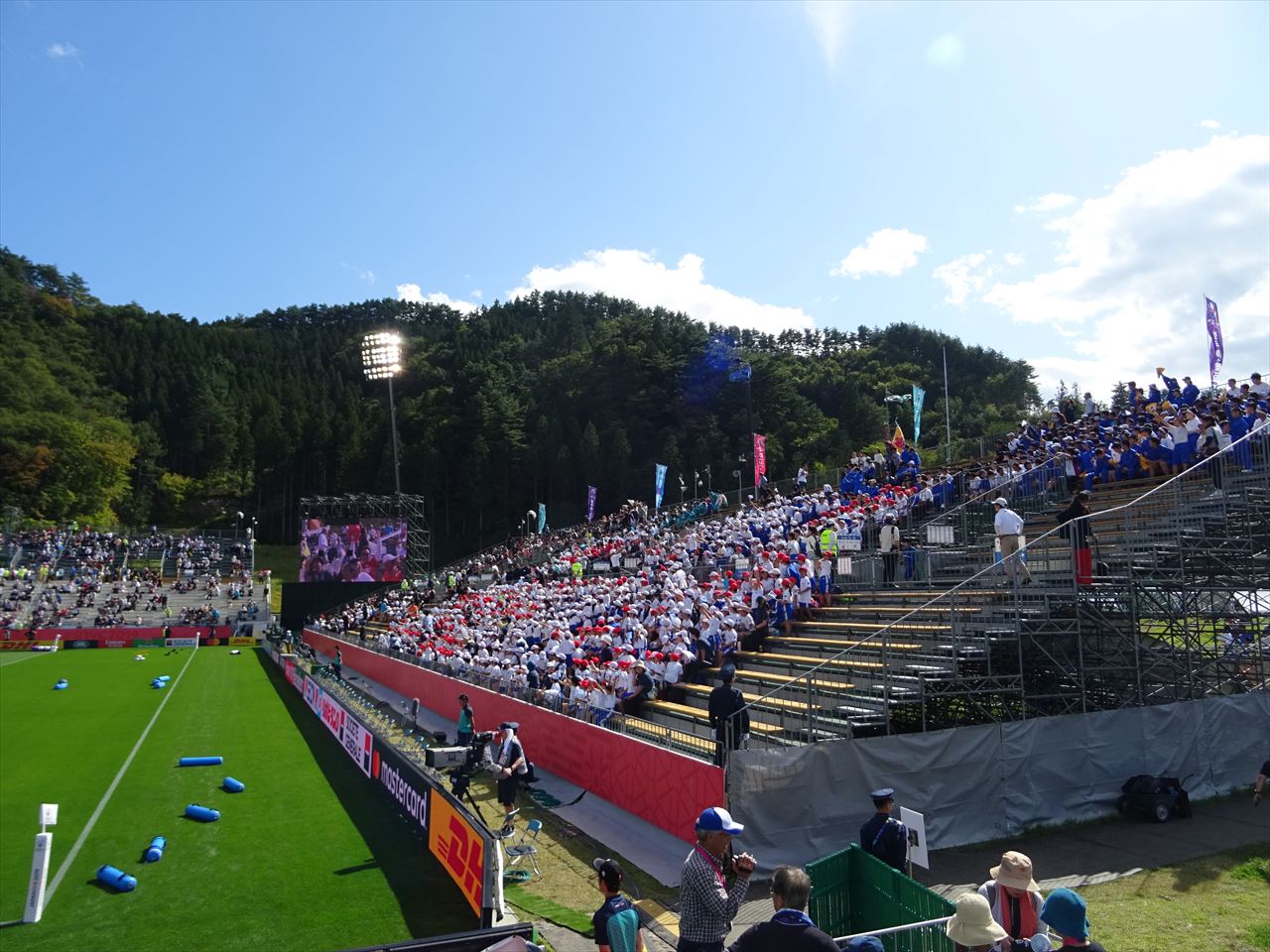 The seats on the back stand side are not covered.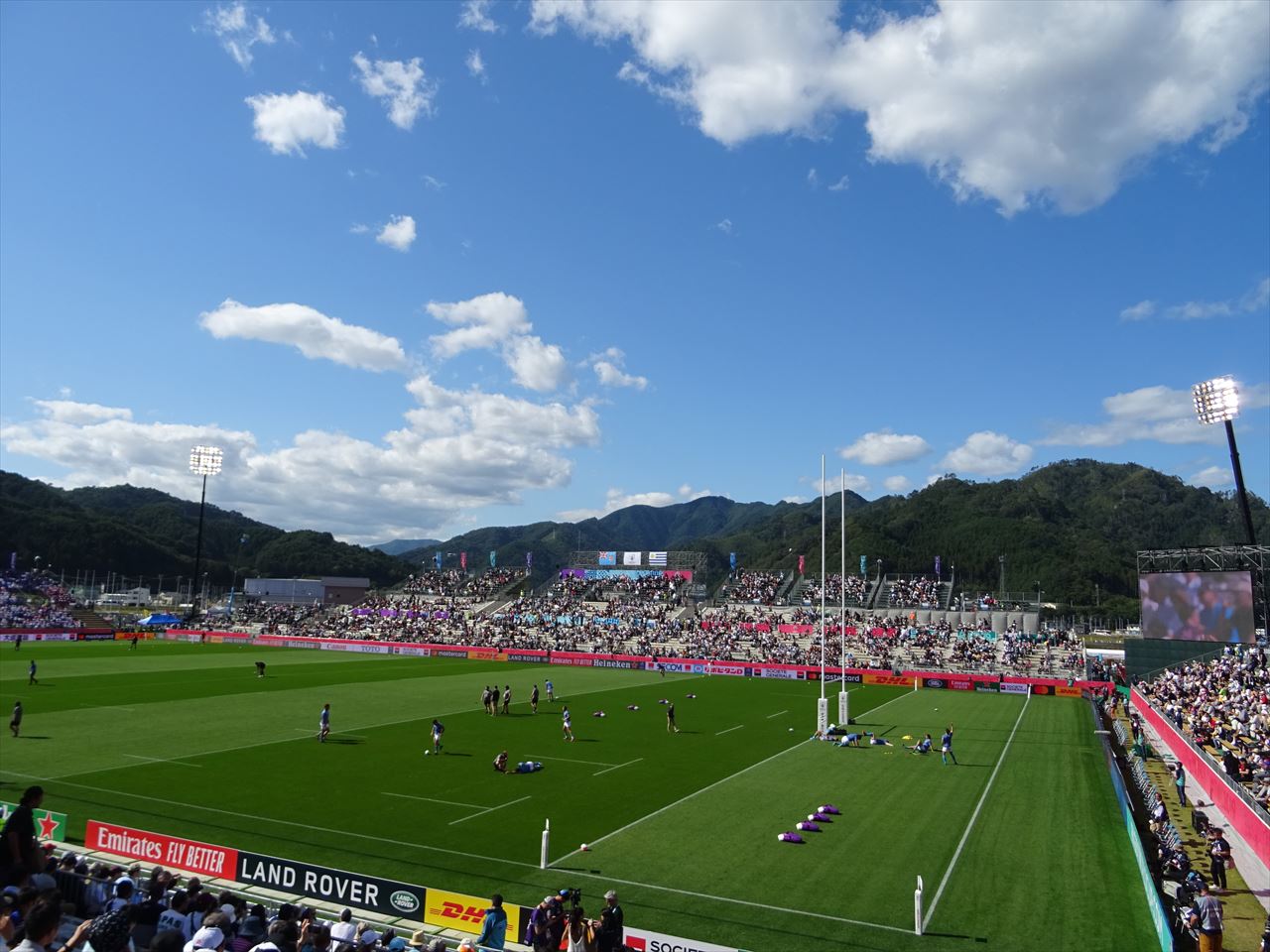 The Main Stand side has a partial roof.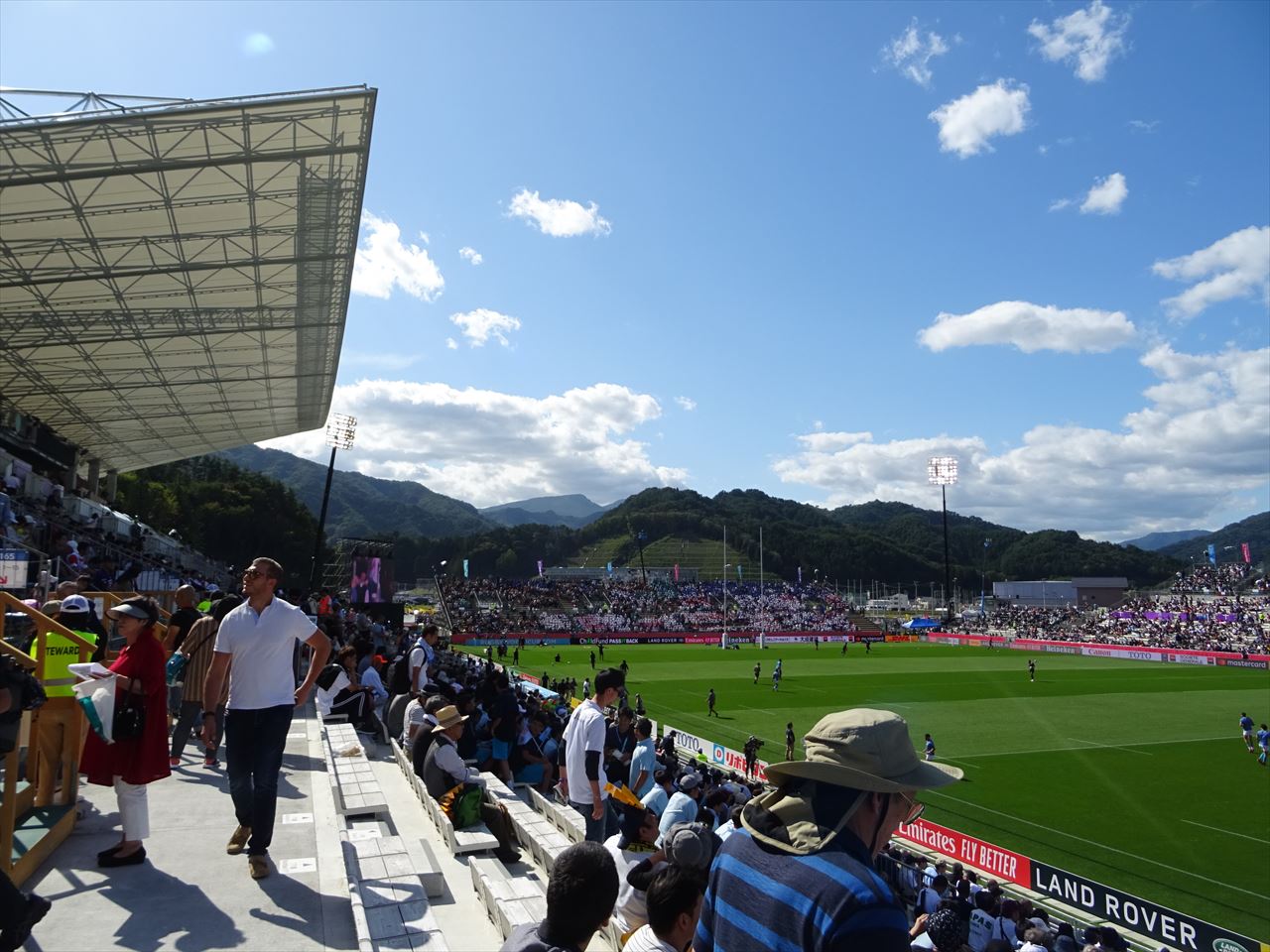 Explore Iwate
Before your trip, we have compiled some basic information about Iwate for your reference.
Basic Information on Iwate Prefecture
1. "Getting there & Around" Kamaishi, Ofunato
If you are coming to Iwate from the Tokyo metropolitan area or elsewhere, you can take the Shinkansen.
You can take the Tohoku/Hokkaido Shinkansen from Tokyo to Iwate Prefecture, and the journey from Tokyo to Morioka will take approximately 2 hours and 30 minutes.
However, the nearest station to Chuson-ji in Hiraizumi, the largest tourist attraction in Iwate Prefecture, is Ichinoseki Station, and it takes about 2 hours and 10 minutes from Tokyo Station to Ichinoseki Station.
Sapporo, Nagoya, Osaka, and Fukuoka are connected to Iwate Hanamaki Airport by air.
If you want to go to Morioka City from the airport, you can take a bus after arriving at the airport (charged 1,430 yen one way), which takes about 45 minutes.
If you want to go to Hanamaki City, take the bus for 300 yen and it will take about 10 minutes.
The following is a guide on how to get to the Kamaishi and Ofunato areas and how to get around the city.
2. "Where to Stay" in Kamaishi, Ofunato
Iwate is the largest prefecture in Honshu.
The location where you stay is very important.
You want to plan your itinerary well so that you can travel with no loss in transportation.
We have selected hotels in the Kamaishi and Ofunato areas.
3. "What to Do & See" in Kamaishi, Ofunato
Chusonji, Jodogahama, and Ryusendo are famous when it comes to sightseeing in Iwate.
We have picked out the best sightseeing spots in the Kamaishi and Ofunato areas.
4. "What / Where to Eat" in Kamaishi, Ofunato
Iwate specialties include Morioka cold noodles, Morioka jajamen, and wanko soba.
The following is an introduction to the food of Iwate.