Kashima Stadium is a soccer stadium located in Kashima City, Ibaraki Prefecture, and is home to the Kashima Antlers of the J-League.
Getting to the Stadium
Kashima Stadium is about 100 kilometers away from Tokyo, and there are no bullet trains or easily accessible trains. Therefore, if you are going from Tokyo Station, it is convenient to use the express bus. The bus leaves from the Yaesu Exit bus terminal of Tokyo Station, and takes about two hours. The fare is 2,000 yen one way.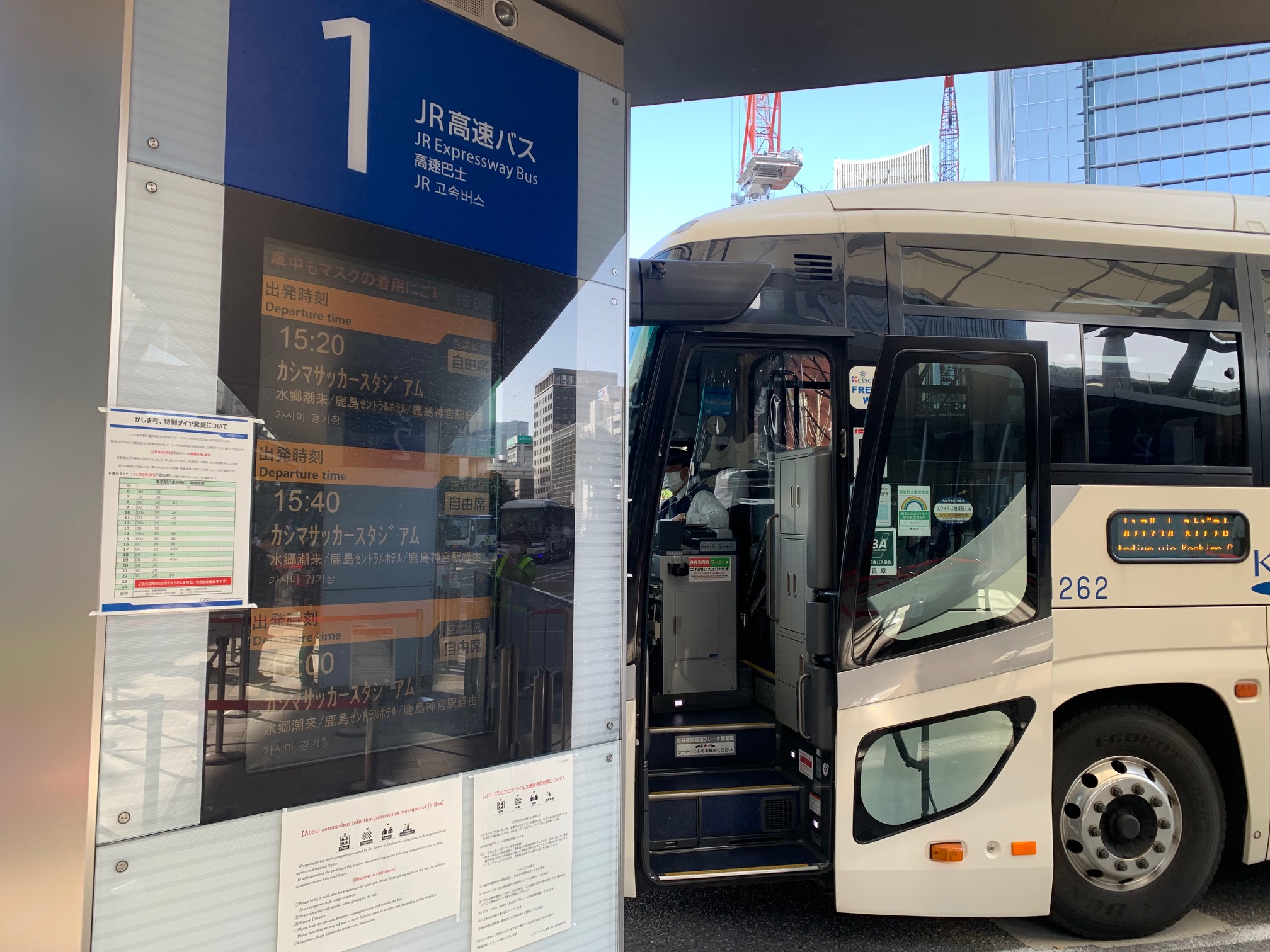 You can choose to take the train from JR Narita Station, but the bus is the most convenient way from Tokyo Station.
This stadium is conveniently accessible by car. There are numerous parking lots around Kashima Stadium, so you can park without any problem.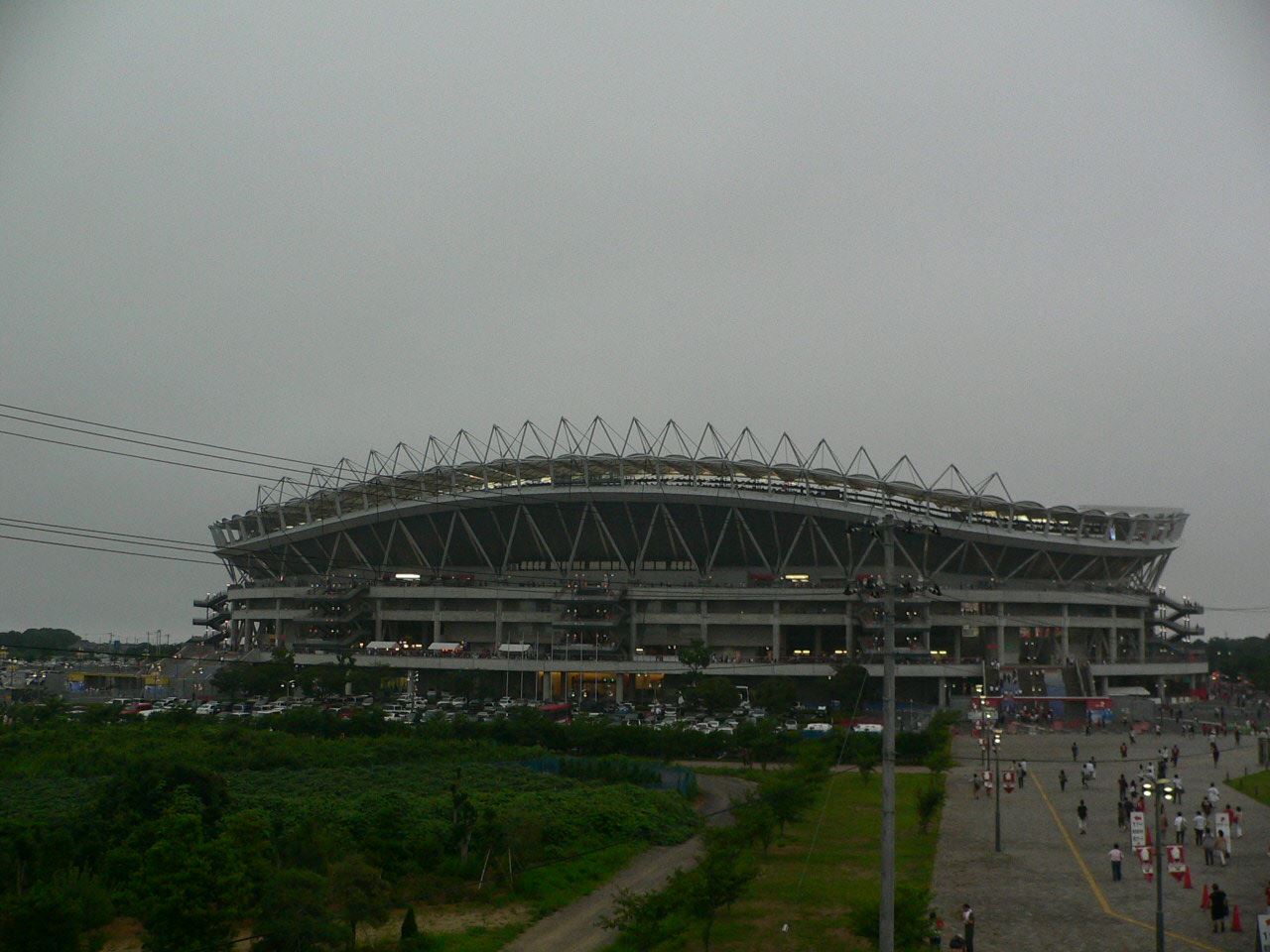 About the Stadium
The seating area of Kashima Stadium is made up of two levels. The roof covers part of the second-level seats, but it will not be used as a rain shelter.
Address: 26-2 Jinkoji, Kashima City, Ibaraki Prefecture
Capacity: 40,728
Home Team: Kashima Antlers (J-League)
Opened: May 1993
Surface: Natural grass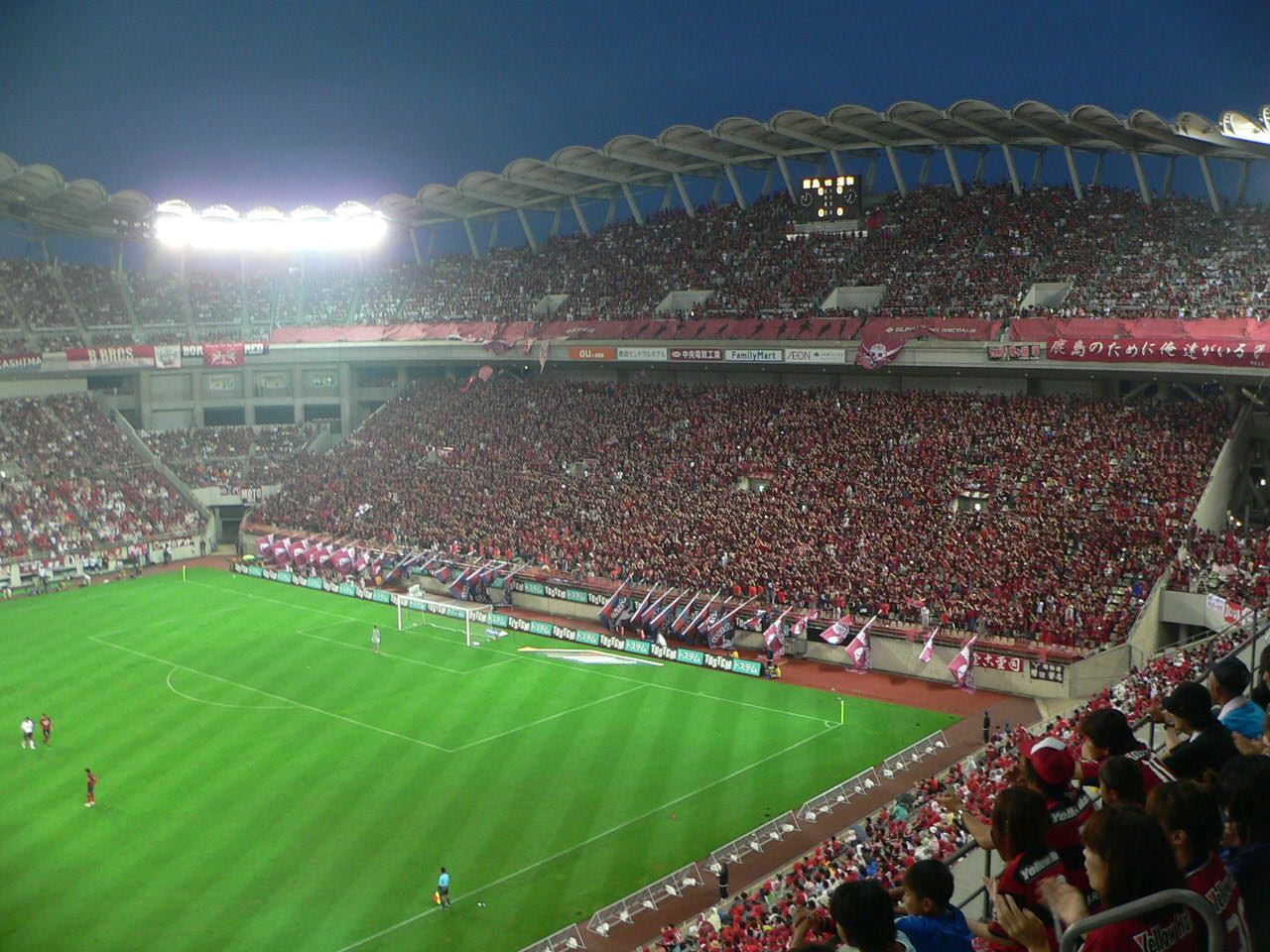 Explore Ibaraki
Before your trip, we have compiled some basic information about Ibaraki for your reference.
Basic information on sports teams in Ibaraki Prefecture
1. "Getting there & Around" Kashima
Since Ibaraki Prefecture does not have a Shinkansen station, there are many different ways to get around depending on where you are going.
For example, in the case of Mito, it takes about 1 hour and 10 minutes to get there from Ueno using the limited express Hitachi, and about 1 hour and 20 minutes using the limited express Tokiwa.
Kashima Stadium is located in Kashima City, which is about 100 kilometers away from Tokyo, and there are no direct local trains.
Therefore, if you are coming from Tokyo Station, it is convenient to take the express bus.
Here is a guide on how to get to the Kashima area and how to get around the city.
There are no hotels near Kashima Stadium, and the best place to stay in this area is Kashima Jingu. There are a few hotels around Kashima Jingu Station.
Here is a list of hotels in the Kashima area.
3. "What to Do & See" in Kashima
When it comes to sightseeing in Kashima, Kashima Shrine is the place to be.
The Kashima Stadium is about 3 kilometers away, so it is a good sightseeing spot to go with watching a game. The rest of the city is a combination of Mito and Ibaraki.
4. "What / Where to Eat" in Kashima
Ibaraki's famous foods include natto (fermented soybeans) and horseradish in Mito, and anglerfish hot pot in Oarai. However, if you are only going to watch the game at Kashima Stadium, there are not many places to eat outside the stadium, so you will have to eat at the stadium.