ND Soft Stadium Yamagata, Montedio Yamagata's home, is located in the Yamagata Prefecture Sports Park. There is also a gymnasium and other sports facilities in the park.
Getting to the Stadium
The closest station to the stadium is JR Tendo Minami Station, and it takes about 15 minutes to walk from the station to the stadium. It takes about 15 minutes on foot from the station to the stadium and less than 20 minutes by train from JR Yamagata Station to JR Tendo Minami Station.
However, considering the number of trains and sightseeing in the area, a car is the most convenient way to get to the stadium. ND Soft Stadium Yamagata opens a special parking lot on game days, so it may be better to access the stadium by car.
Number of cars 6,000 cars capacity
Fee Free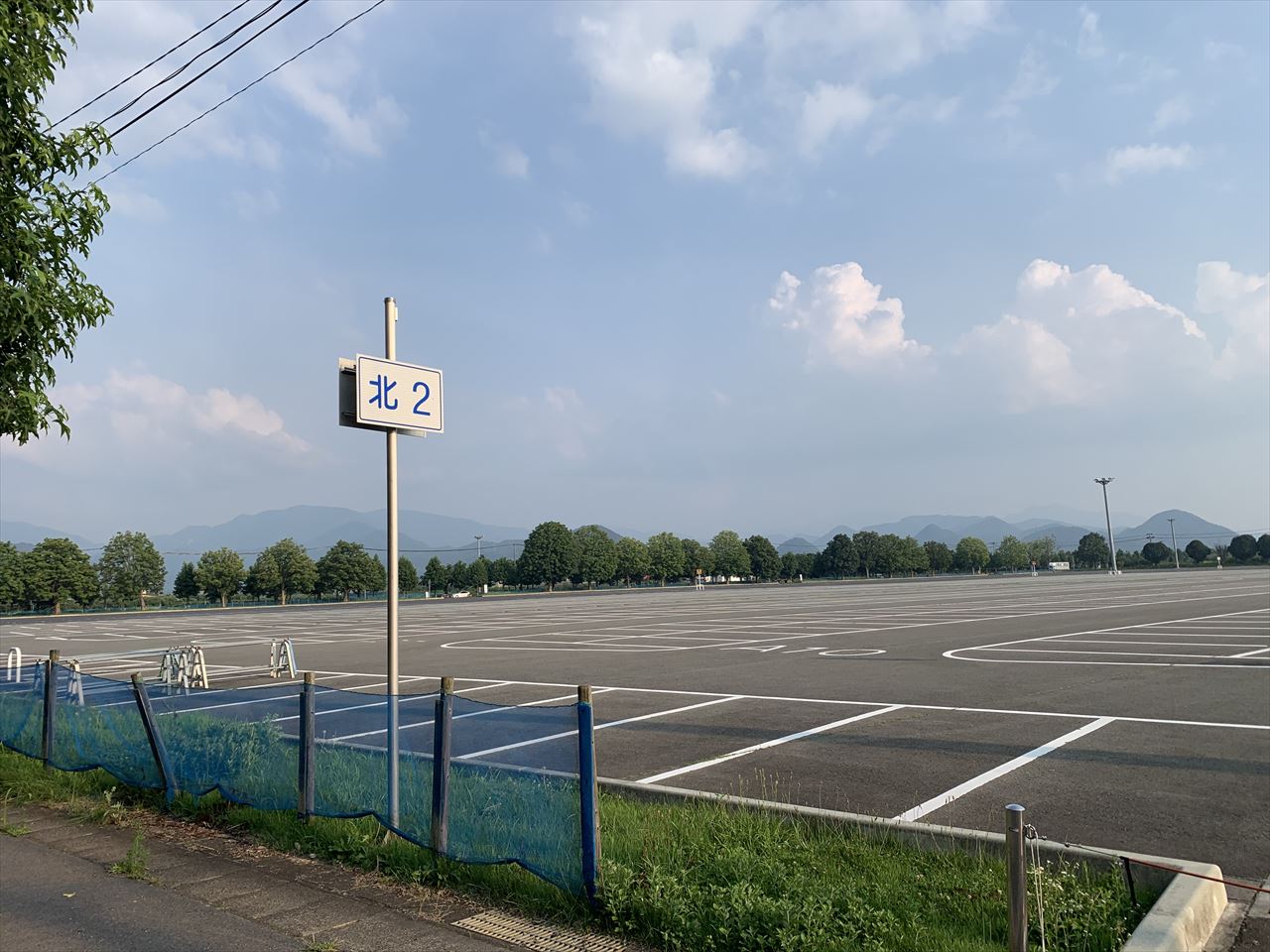 by train
The nearest station is Tendo Minami Station. From JR Yamagata Station, it is seven stops on the Yamagata Line, about 20 minutes. There are only a few trains every hour, so please check the timetable before you go. The stadium is about a 15-25 minute walk from JR Tendo Minami Station.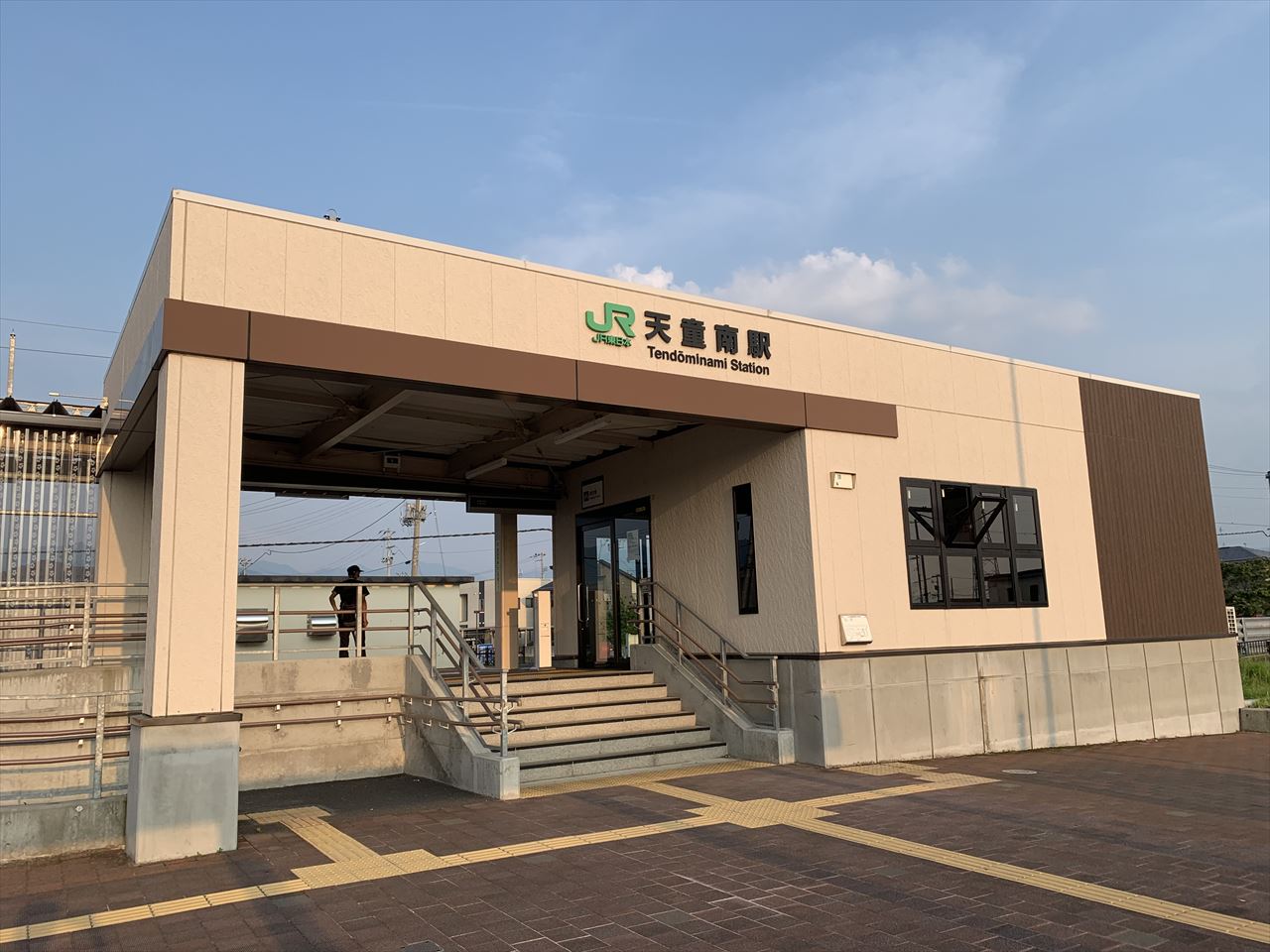 About the Stadium
Location 1-1 Sanno, Tendo City, Yamagata 994-0000, Japan
Capacity: 20,315
Home Team Yamagata Montedio
Natural grass
Opened: 1995
The seating in this stadium is a single-level athletic stadium type of venue. Even the main stand has almost no roof, so if you are going to the game, you need to check the weather and be prepared with rain gear and sunscreen if needed.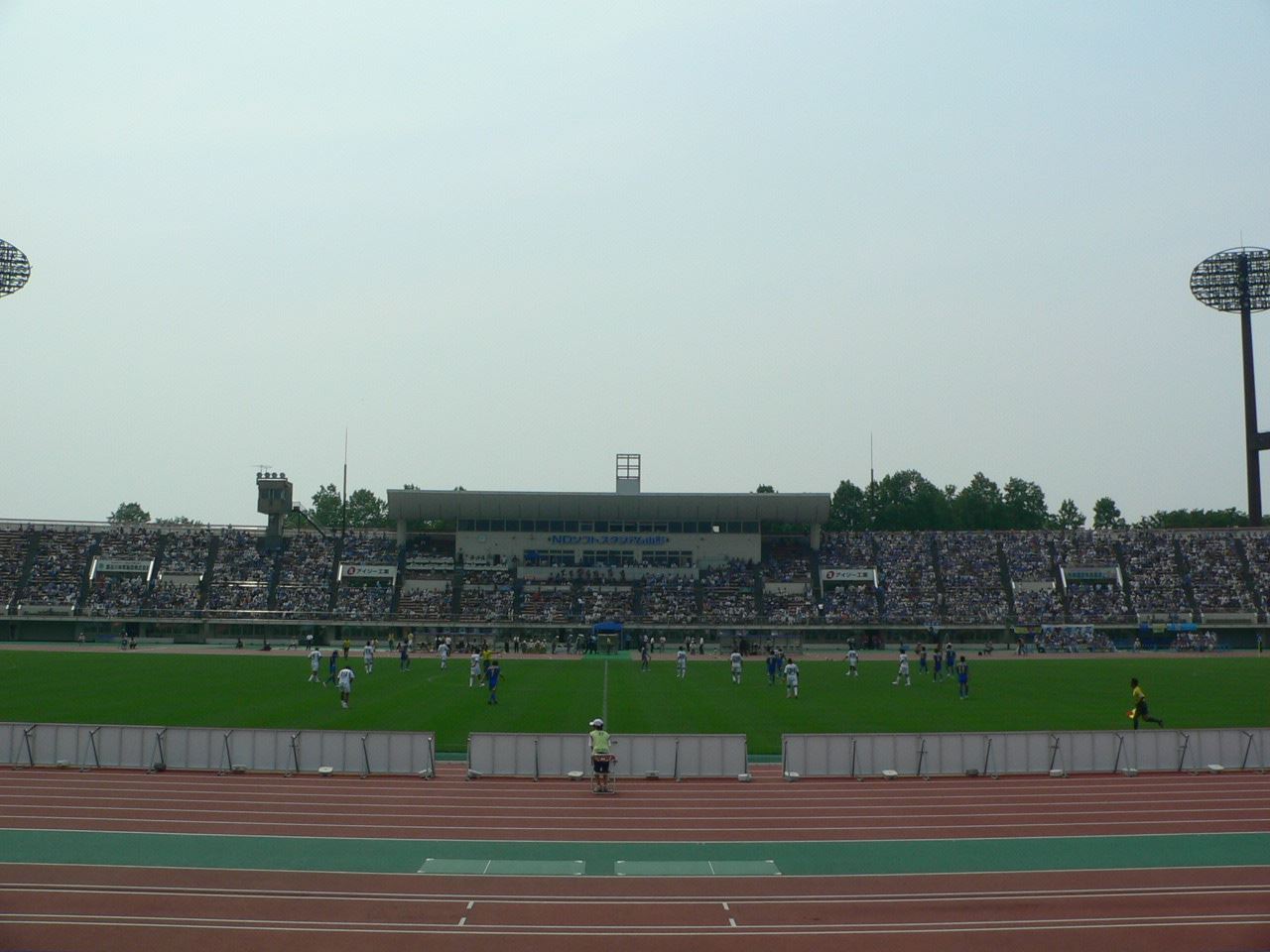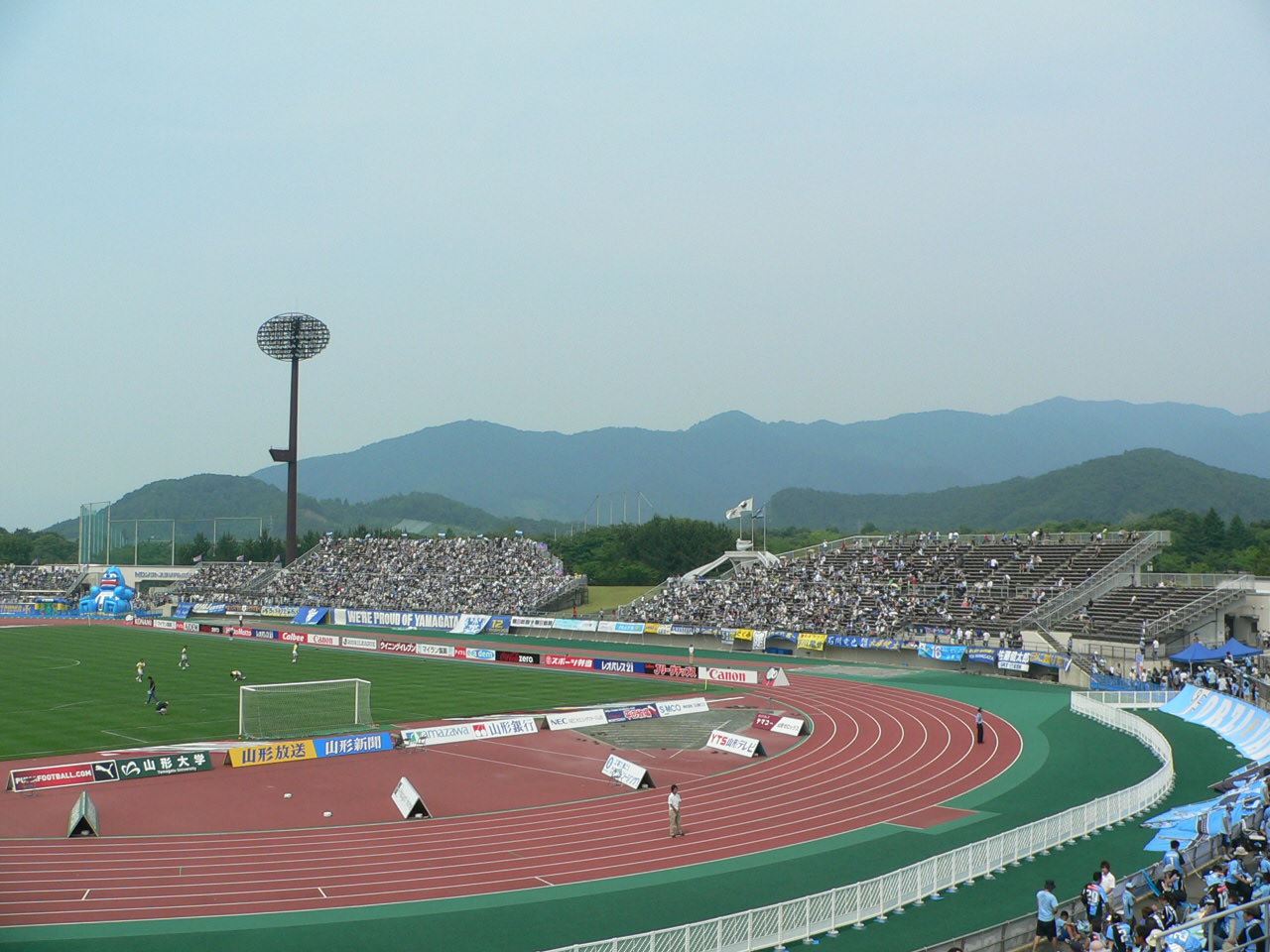 Explore Yamagata
Here is some basic information about Yamagata. Please use it as a reference when planning your trip.
Basic information on sports teams in Yamagata Prefecture
1. "Getting there & Around" Yamagata, Tendo
If you travel to Yamagata from the Tokyo metropolitan area, you can take the Shinkansen Line. It takes about 2 hours and 45 minutes from Tokyo to Yamagata Station on the Yamagata Shinkansen.

By Airplane, it takes about 25 minutes by bus from Yamagata Airport to Yamagata City or Yamagata Station.
Here is a guide to getting to the Yamagata/Tendo area and transportation within the city.
2. "Where to Stay" in Yamagata, Tendo
There are business hotel-type hotels around Yamagata Station. If your primary purpose is to go to a game, it may be convenient to stay in this area. There is also the very famous Zao Hot Spring, about 20 kilometers away from Yamagata Station. If you want to enjoy sightseeing along with the game, staying at Zao Onsen is also highly recommended. Here are some hotels in Yamagata and Tendo area.
3. "What to Do & See" in Yamagata, Tendo
The tourist attractions in Yamagata and Tendo are famous for historical places such as mountain temples and shrines. The famous Zao Hot Spring is located 20 kilometers from Yamagata City.
4. "What / Where to Eat" in Yamagata, Tendo
There are traditional local dishes, but cold ramen is also famous in Yamagata as a casual food. Premium beef such as Yonezawa beef and Yamagata beef is also super delicious. Yamagata's cherries are also famous throughout Japan, so try them during the cherry season. Let's taste Yamagata!