Yurtec Stadium Sendai is the home of Vegalta Sendai. The stadium is close to the nearest train station, so it is best to use public transportation to get there.
Getting to the Stadium
From Sendai Station, it is a 5-minute walk from Izumi Chuo Station using the Nanboku subway line. The area around the stadium is also home to shopping facilities such as "Ario," so it is an area with a lot of people, not just people going to watch a game. There are parking lots around Izumi-Chuo station, but considering the risk of not being able to park, it is more convenient to take the subway to the stadium than to drive.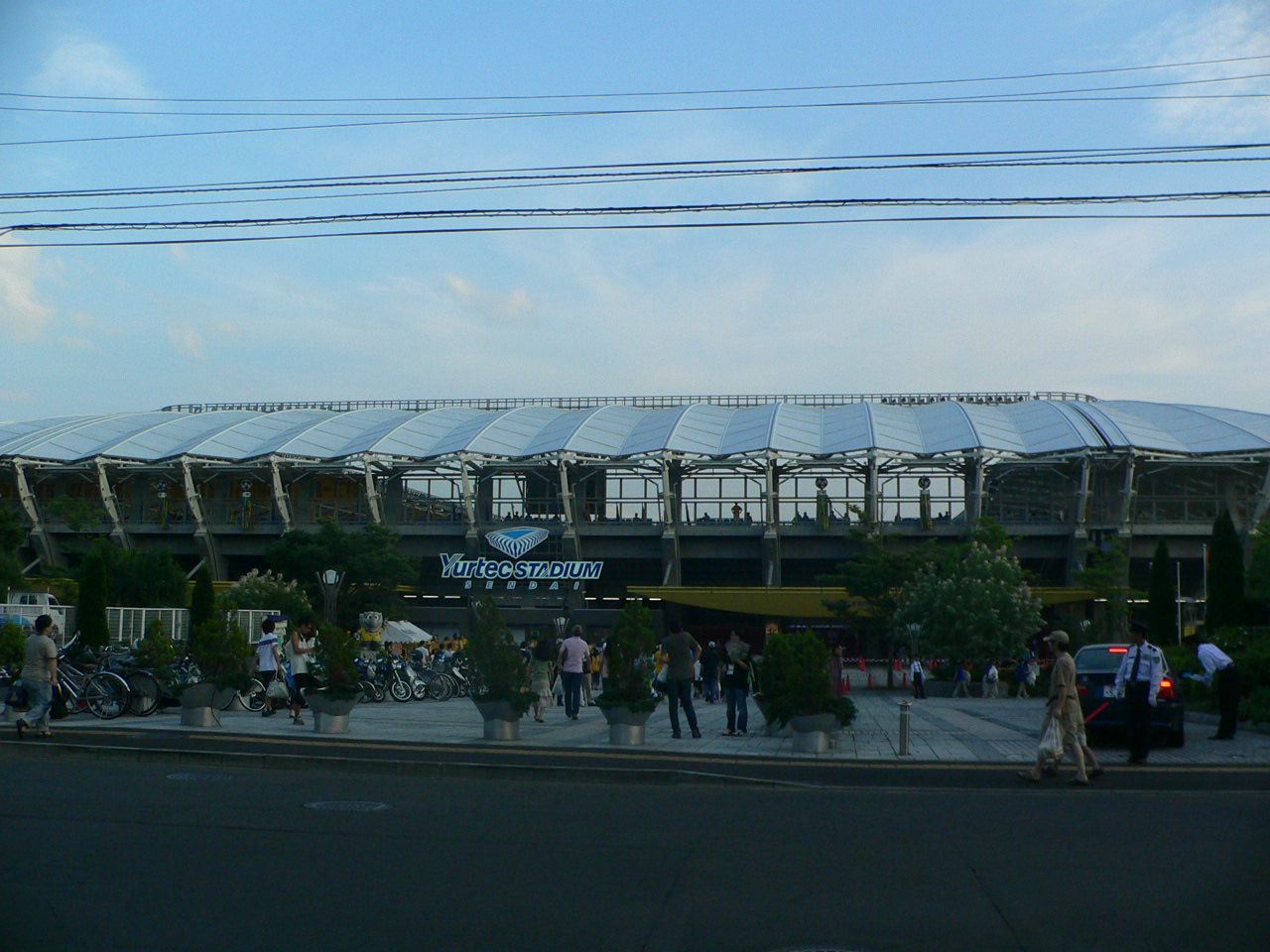 About the Stadium
Address: 78, Nanakita-Yanagi, Izumi-ku, Sendai, Miyagi
Capacity: 19,694
Home Team: Vegalta Sendai / Sony Sendai FC (JFL)
Opened: June 1, 1997
Schedule
Please check the team's official website for the game schedule.
Vegalta Sendai Official Website
Explore Miyagi
Travel Tips & Information
Here is the basic information about Miyagi as a reference for planning your trip.
1. "Getting there & Around" Sendai, Matsushima
If you are coming to Sendai from the Tokyo metropolitan area, the Shinkansen is a convenient way to get there.
If you take the Tohoku Shinkansen, the distance between Tokyo and Sendai is approximately 1 hour and 30 minutes to 2 hours.
If you are flying, after arriving at Sendai Airport, take the Sendai Airport Access Line from the airport to Sendai Station, which takes about 25 minutes (slightly faster if you take the rapid train).
Here is a guide on how to get to Sendai and Matsushima area and how to get around the city.
2. "Where to Stay" in Sendai, Matsushima
Matsushima, one of the biggest tourist attractions in Miyagi Prefecture, can be reached on a day trip by car or train, using Sendai as a base.
Sendai is the largest city in the Tohoku region, so there are many hotel options centered around the train station.
Here is a selection of hotels in the Sendai and Matsushima area.
3. "What to Do & See" in Sendai, Matsushima
The biggest sightseeing spot in Sendai and Matsushima is Matsushima, one of the three most scenic spots in Japan.
Matsushima is easy to get to from Sendai, about 40 minutes away by car, and about the same by train.
Here is a selection of sightseeing spots in the Sendai-Matsushima area.
4. "What / Where to Eat" in Sendai, Matsushima
When you think of Sendai, Gyutan is probably the first specialty that comes to mind. There are also famous souvenirs such as Haginozuki and Kamome no Tamago.