Sapporo Dome is the home stadium of the Hokkaido Nippon-Ham Fighters (Professional Baseball) and Hokkaido Consadole Sapporo (Professional Soccer J League). 
About the Team
Hokkaido Consadole Sapporo competes in the J. League (Japan Professional Football League) J1 Division. As of 2020, they had never won a major title, and in the 2019 J. League Cup (Levain Cup), they made it to the finals but were defeated by Frontale Kawasaki.
Getting to the Stadium
Subway Tobo Line
Take the subway Tobo line from Sapporo Station to Fukuzumi Station (End station). Exit #3 and walk about 10 minutes to the Sapporo Dome.
About the Stadium
Sapporo Dome is shared with the Hokkaido Nippon Ham Fighters (Baseball), and the stadium has a single "Level" of seating. During a Consadole game, a movable natural lawn field moves into the dome from the outside. It takes about half a day to install a soccer field.
Address: 1 Hitsujigaoka, Yoyohira-ku, Sapporo, Hokkaido 
Seating capacity: 40,476
Home Team: Consadole Sapporo (J League) / Nippon-Ham Fighters (NPB)Opened: 2001
Seating Chart / Soccer Mode (Official Website/PDF)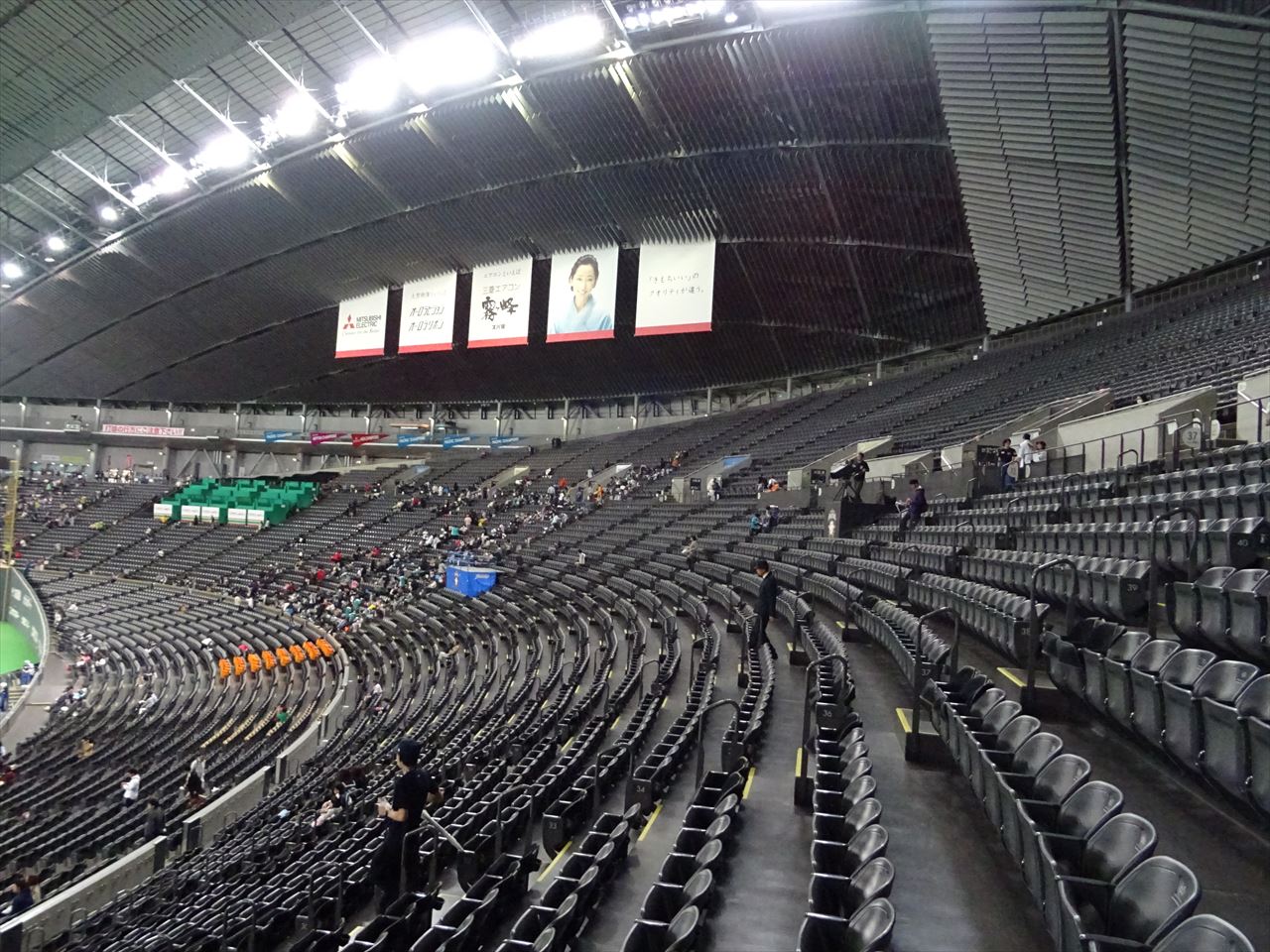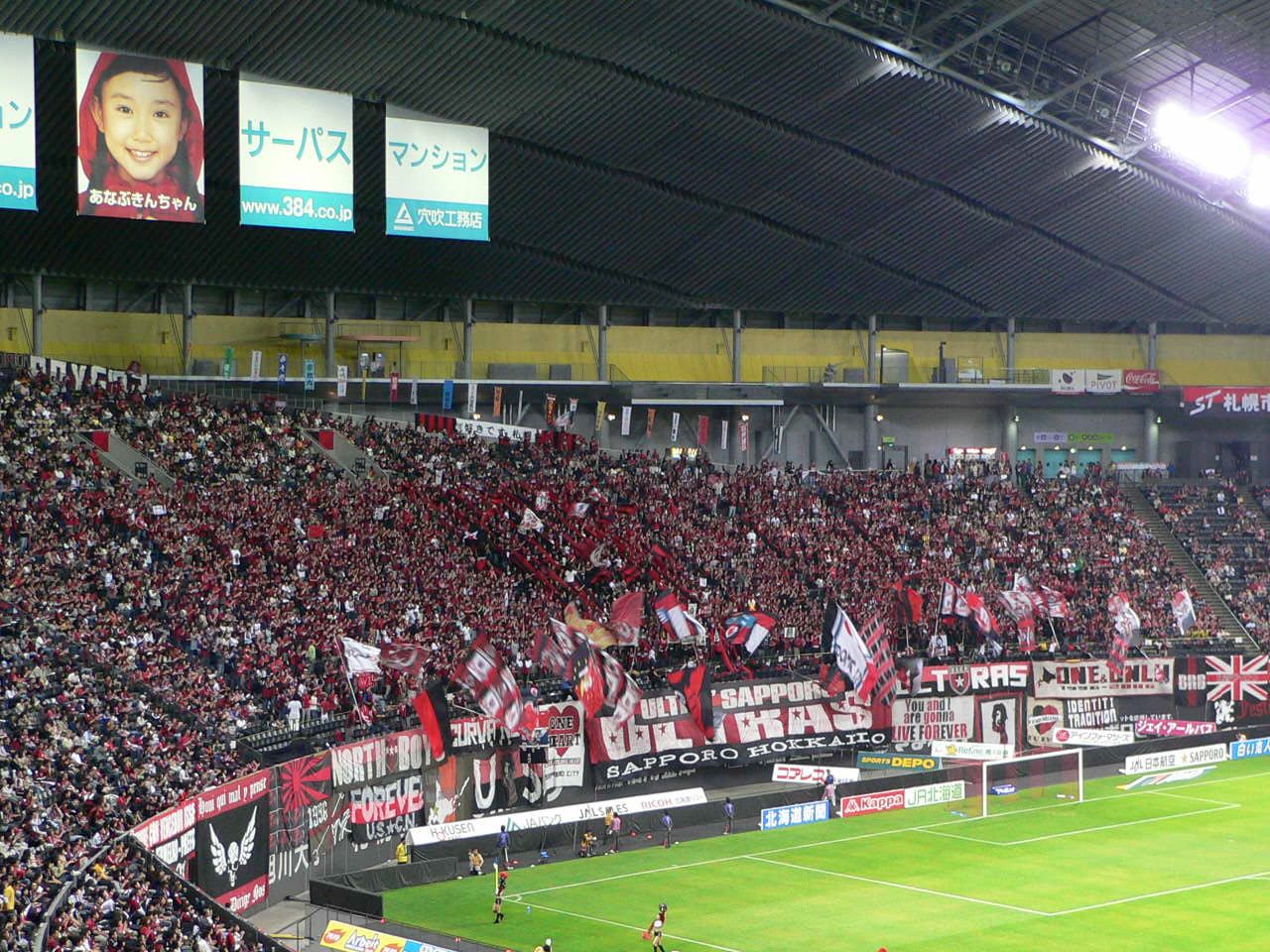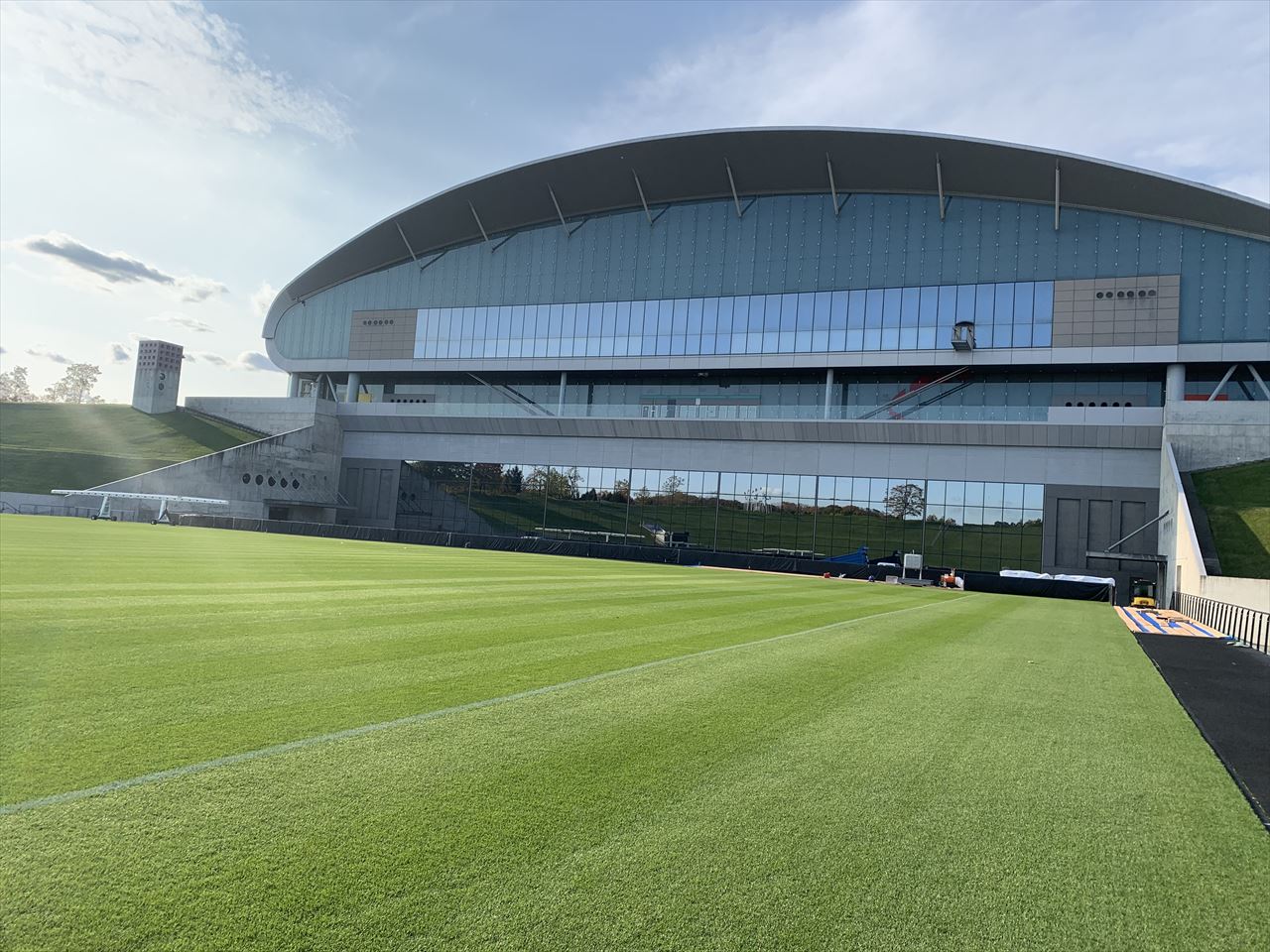 Explore Sapporo
Travel Tips & Information 
Here is some basic information about Sapporo.
Professional Sports Teams in Sapporo
1.Getting There & Around Sapporo
Many tourists use airplanes to travel from Honshu (the main island of Japan) to Hokkaido. The nearest airport to Sapporo is New Chitose Airport. Here is how to get to Sapporo Station from New Chitose Airport.
The most popular area for travelers to stay in Sapporo is around the Susukino area or Sapporo Station. Here are some of the best quality hotels in Sapporo.
3."What to Do & See" in Sapporo
We have selected some "Must See" attractions for you in Sapporo city. Enjoy!
4."What/Where to Eat" in Sapporo
Sapporo Ramen, Sushi, Seafood, Soup-Curry, Jingiskan (Genghis Khan) BBQ, Corn, Potato, Ice Cream, Soft Cream...You can't stop eating in Sapporo. As Japan's northernmost island, Hokkaido has its own culture and is famous for its fresh seafood, farm & dairy products. We will suggest some ideas about what to eat in Sapporo.