Hakodate is one of the best tourist cities in Hokkaido.
You can see one of the three best night views of Japan at Hakodate Mountain, Orthodox Church, and Goryokaku. Hakodate is a city where you can walk around with streetcars without a car.
Mount Hakodate
The night view of Hakodate is famous as one of Japan's three best night views along with Kobe and Nagasaki. From Hakodate Station you can take a bus to the ropeway station or from the streetcar "Jujigai Station" to the ropeway station it is a little less than a 10-minute walk to the ropeway station. It also takes about five minutes to the summit by ropeway.
Address: 19-7, Motomachi, Hakodate, Hokkaido
Hours: 10 am - 7 pm (10 pm in Summer)
Website: Mount Hakodate Ropeway
Ropeway Fare: Adult: 1500 yen, Child: 700 yen, *Round Trip 
*The ropeway runs every 15 minutes.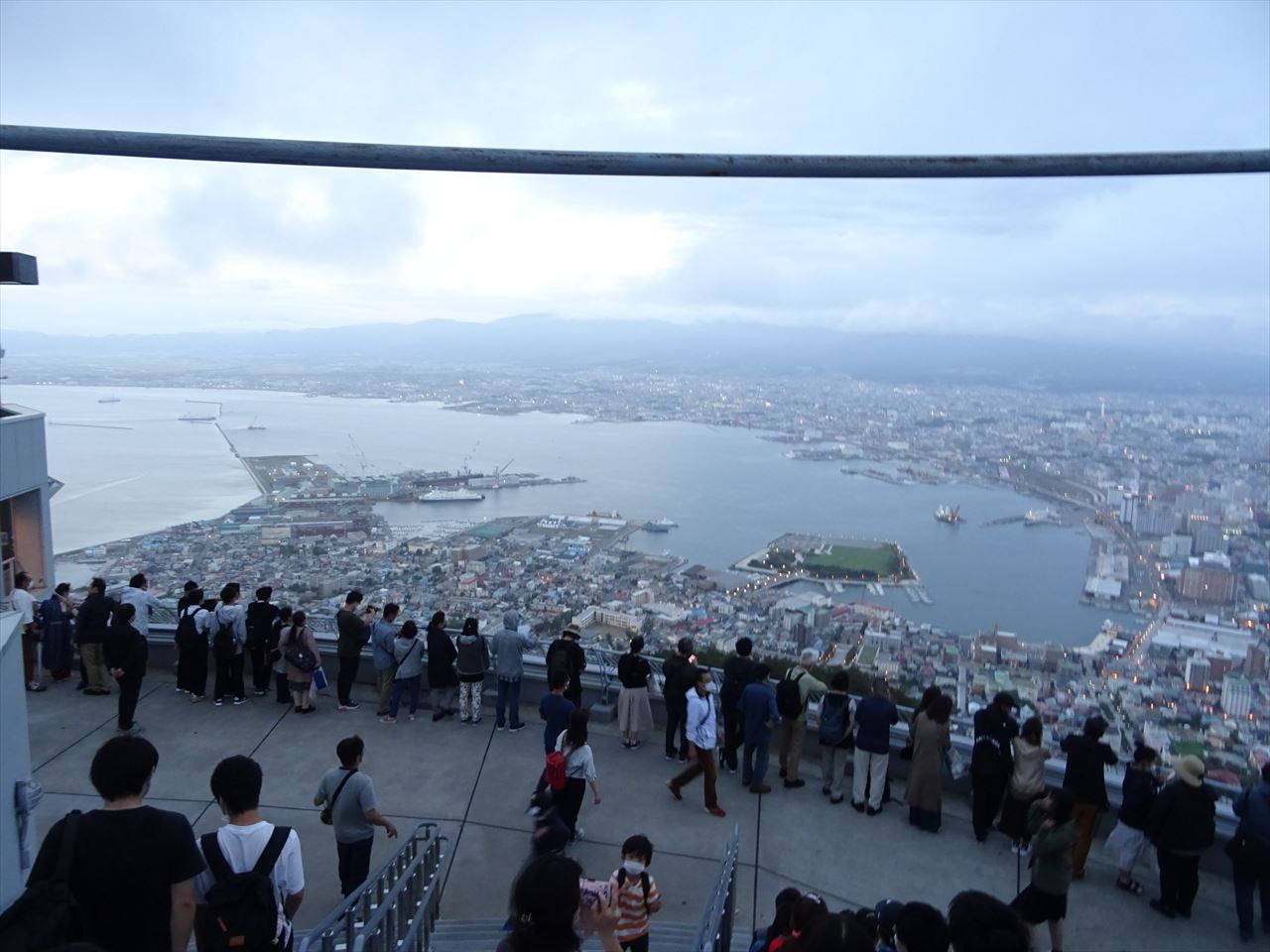 The Motomachi Bay Area
The Motomachi Bay area is the center of sightseeing spots in Hakodate such as Hakodate Orthodox Church, Hachimanzaka, and Kanamori Red Brick Warehouse. You can get around here easily by walk if the weather is good.
From Hakodate Orthodox Church, it takes about 5 minutes to walk to the ropeway station of Hakodateyama which is a nationally famous night view spot.
Hakodate Orthodox Church


In 1860, Japan's first Orthodox church, "the resurrection cathedral of the Lord" was built on this site. It has a long history, first as a cathedral attached to the Russian Consulate and later as a cathedral in the Japanese Orthodox Church's birthplace. It is attracting many people as one of Hakodate's tourist attractions as a national important cultural property.
Address: 3-13, Motomachi, Hakodate, Hokkaido
Hours: Mon. - Fri. 10am-5pm, Sat. 10am-4pm, Sun. 1pm-4pm
Website: Hakodate Orthodox Church - Tripadvisor
Admission/Donation: Adult: 200 yen, Middle School: 100 yen,
Hachiman-Zaka (Hill/Slope)
Hakodate has many slopes leading to the port, and Hachimanzaka is very popular because you can see a nice view.
Directions:
To get to Hachimanzaka, it is very close to "Suehirocho Station" on the streetcar.

Kanamori Red Brick Warehouse (Shopping Mall)
Address: 14-1, Suehirocho, Hakodate, Hokkaido
Hours: 9:30 am - 7 pm
Website: Kanamori Red Brick Warehouse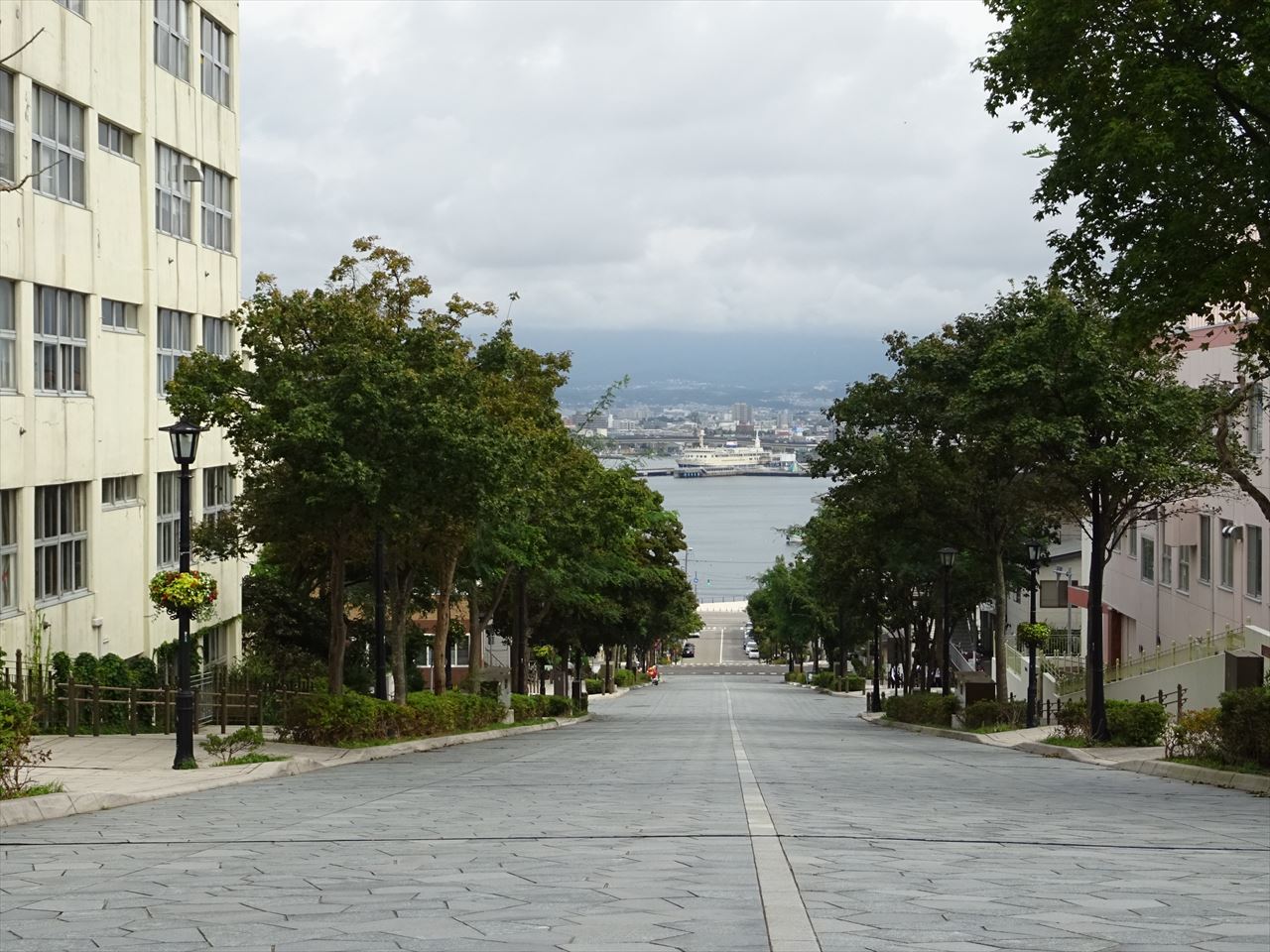 Goryokaku
Hakodate where the Boshin War ended. Toshizo Hijikata of Shinsen-gumi died in this place in the battle called Hakodate War between the new government army and the former Shogunate army. Goryokaku has an observation tower overlooking the park, and you can see the star-shaped outer of Goryokaku and also a bronze statue of Toshizo Hijikata.
Address: 43-9, Goryokakucho, Hakodate, Hokkaido
Hours: 8 am - 7 pm (10/21 - 4/20, 9 am - 6 pm)
Admission: Adult: 900 yen, Age12-18: 680 yen, Elementary: 450 yen,