When you are in an unfamiliar place, you may have a hard time deciding where to eat.
Here are some of the places we visited and the food we tried.
First of all, my impression of Ishigaki Island is that there are convenience stores everywhere. I saw a Family Mart.
So, if you are staying around the ferry terminal, you can find a convenience store within about a 10-minute walk.
There were several Hotto-Motto stores, so if you are in trouble, you can use Hotto-Motto.
However, they are much fewer in number than convenience stores, so be sure to do your research before you go.
Route 390 is probably the biggest road in Ishigaki Island, and if you drive along this road, you can see supermarkets such as Maxvalu, McDonald's, and Mos Burger along the road. If you have a car, you can eat fast food and shop at supermarkets in this area.
The following are some of the most popular restaurants in Ishigaki Island.
Mengate
Location: 10-19 Misaki-cho, Ishigaki City, Okinawa 907-0012, Japan
Hours: 5:00 p.m. to 1:00 a.m. (Monday through Saturday)
Closed on Sunday
Directions: It takes about 5 minutes to walk from the ferry terminal.
Comment: The specialty of this restaurant is the oden platter. The platter is very generous. In addition to oden, Yaeyama soba is also available.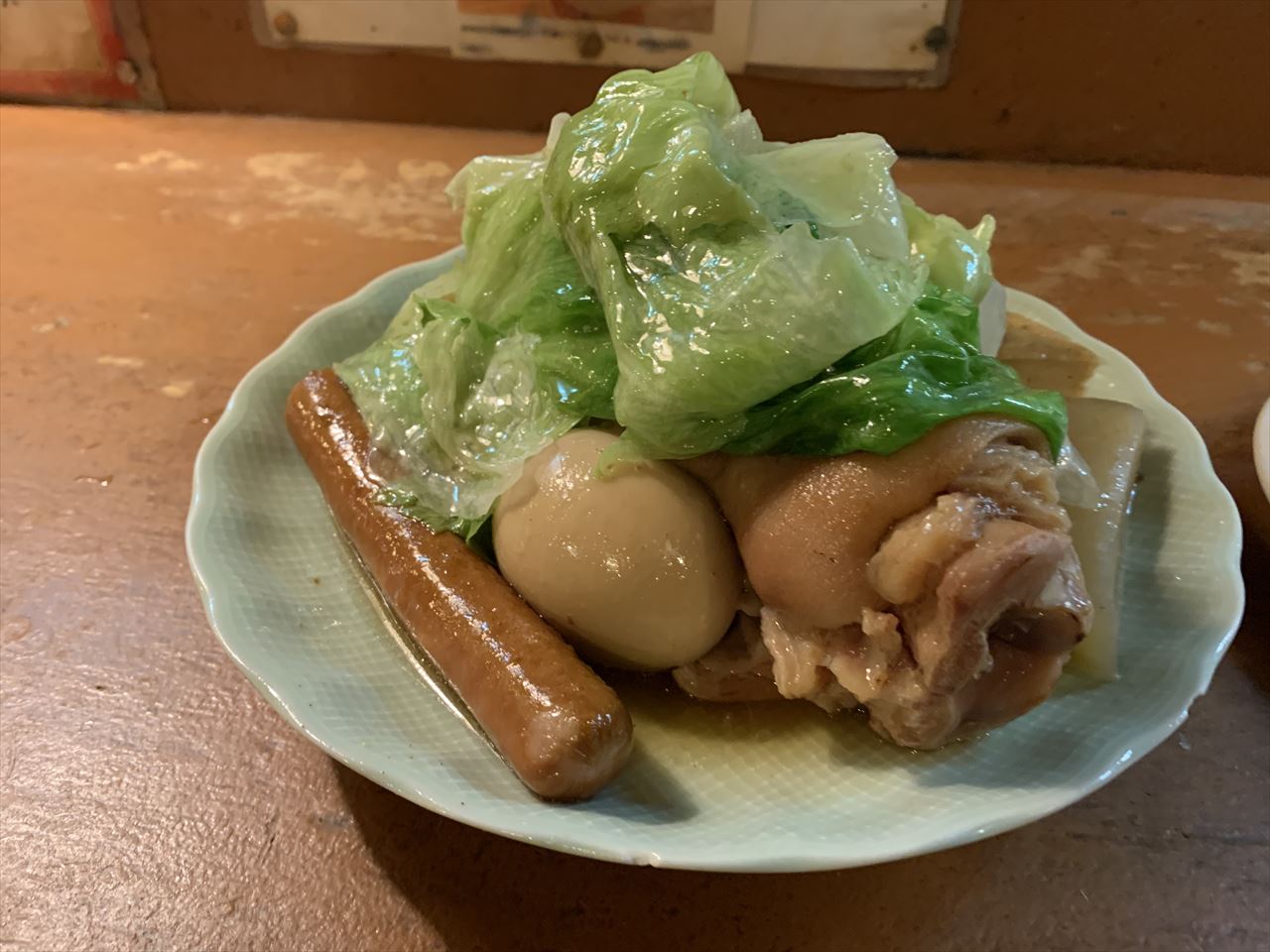 Yamamoto
Location: 5-18, Hamasaki-cho 2-chome, Ishigaki City, Okinawa 907-0013, Japan
Hours: 5:00 p.m. to 9:00 p.m.
Closed on Wednesdays
Directions:It is about a 15-minute walk from the ferry terminal. If you are staying at Vessel Hotel Ishigaki Island, it is relatively easy to get there.
Comment:I went to the restaurant when it opened because it is a popular restaurant, but I couldn't eat there that day because it was fully booked. It seems that you can make a reservation, so if you want to be sure to go, I would recommend making one in advance.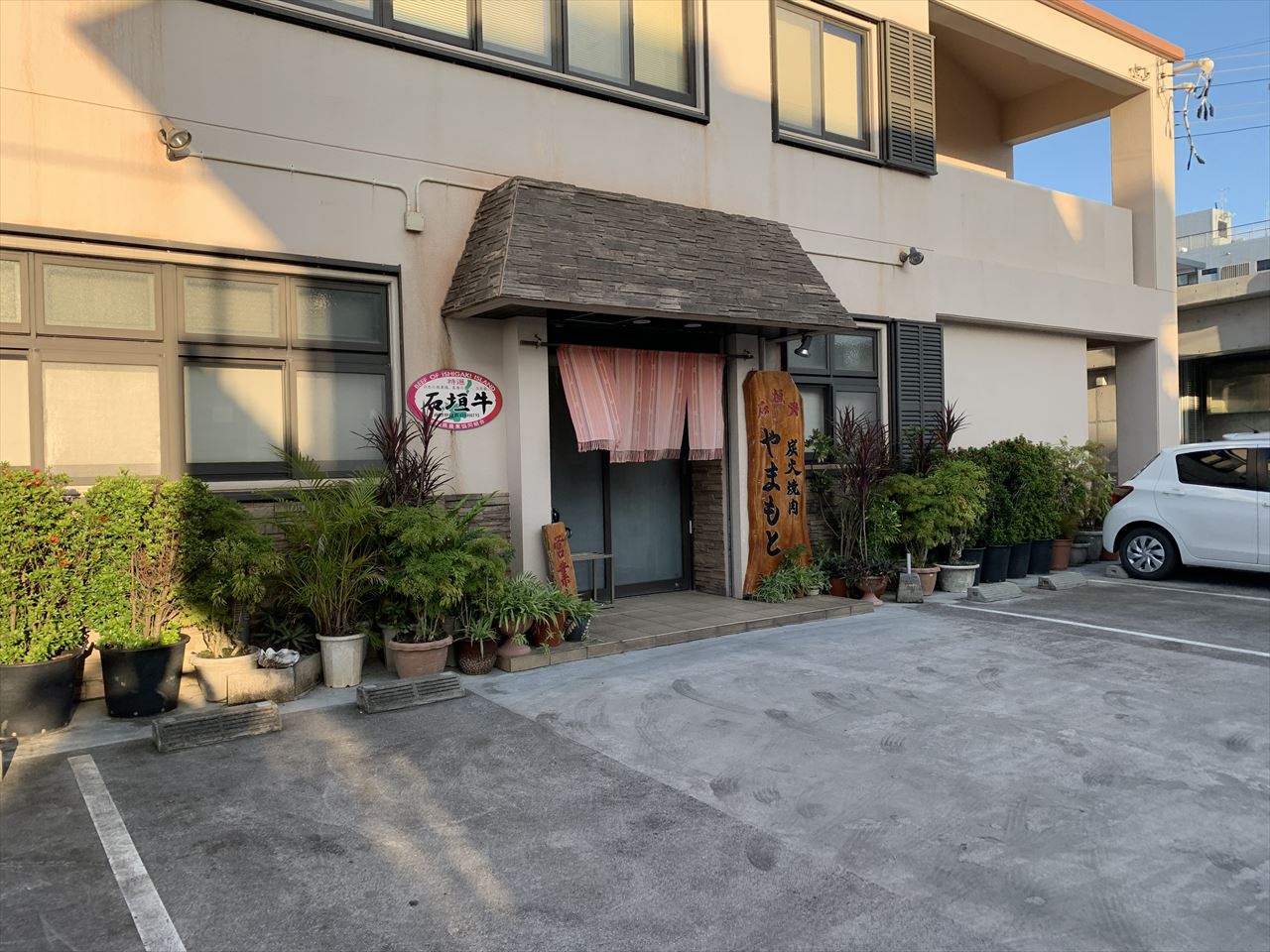 Tofu no Higa
Location: 570 Ishigaki, Ishigaki City, Okinawa 907-0023, Japan
Hours: 6:30 a.m. to 3:00 p.m. (closed on Sundays)
Directions:Located near a limestone cave, you will see a sign on the road. You can see the sign when you are driving along the road, and you will have to drive about 200 meters along this amazing road to reach the store.
Comment:Tofu no Higa is famous for its boiled tofu.
I had checked it out but didn't check the detailed address, but I found the sign on the way to the remote island terminal from Nagura Amparu on the Ishigakijima limestone cave road.
I went straight down the unpainted road and arrived at the store.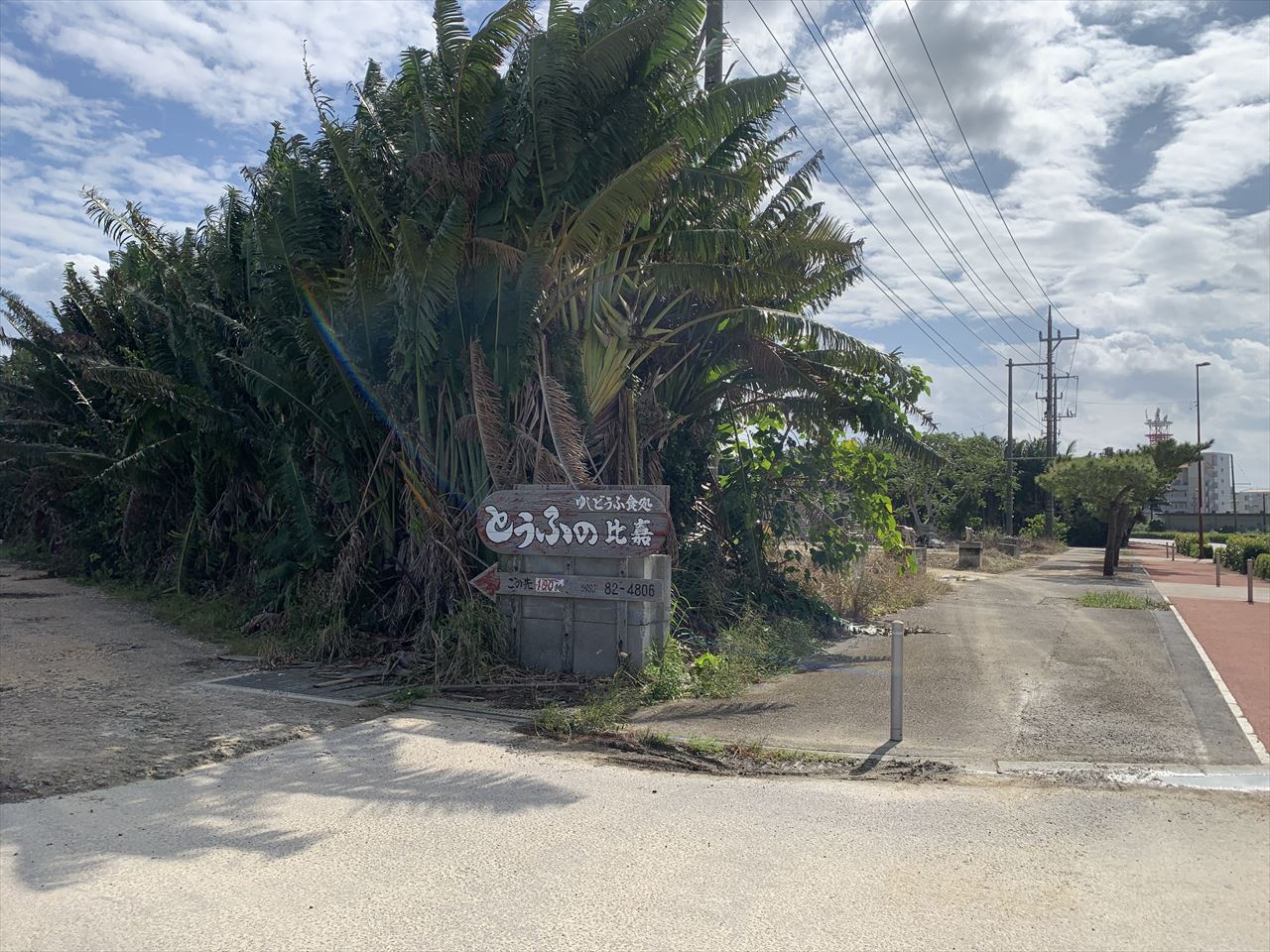 Chinen Shokai
Location: 1249-18 Tonoshiro, Ishigaki City, Okinawa, 907-0004
Hours: 7:00 a.m. to 8:00 p.m. (Basically, no regular closing days)
Directions: From the ferry terminal to the Ishigaki City Central Sports Park. If you walk from the ferry terminal, it may seem a bit far.
Comment:Chinen Shokai is famous for its Onisasa, which are rice balls made of fried chicken meat sandwiched between two pieces of rice. When I went there around 7 p.m., most of the items were sold out.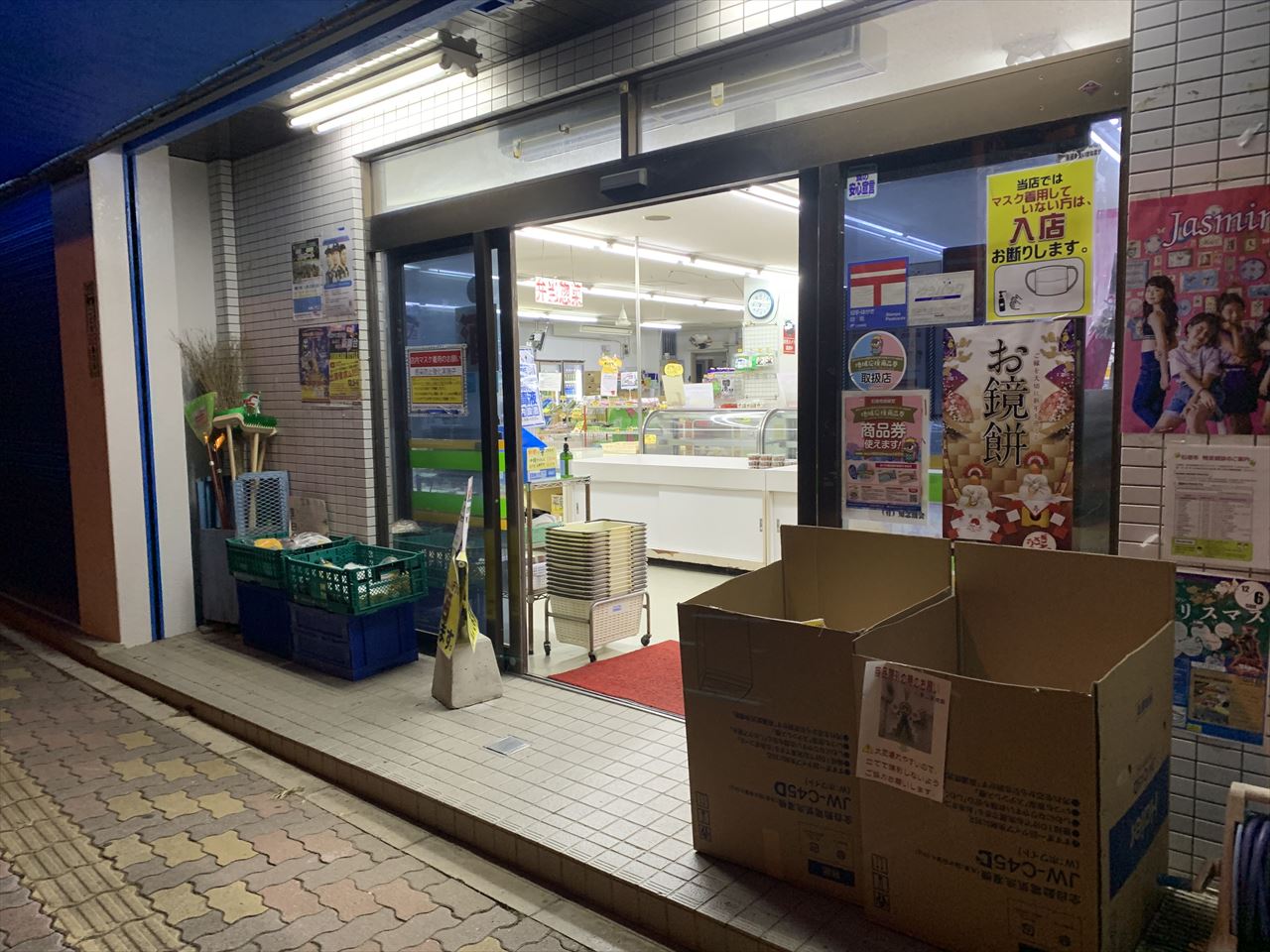 Sayoko no Mise (Sata andagi)
Location: 170 Tonoshiro, Ishigaki City, Okinawa 907-0004, Japan
Hours: from 10:00 a.m.
Closed on Sundays
Directions:It is less than a kilometer away from the ferry terminal, so it takes about 15 minutes on foot.
Comment:Sata andagi is a traditional Okinawan pastry similar to a doughnut.
Freshly fried sata andagi is sold here. The taste of the freshly made sata andagi differs depending on the time of day, so you can enjoy it at different times.