There are many ryokan (Japanese style inns) with hot springs in rural areas of Japan.
Ryokan is a Japanese style of accommodation where you stay in a Japanese style room with a futon laid out on the floor.
Here is a guide to some of the more expensive ryokan-type accommodations, ranging from 20,000 yen to 50,000 yen per night for two meals.
How to make a hotel reservation
Hotels in Japan can be easily booked through major reservation sites such as Jalan.
Cancellation policies vary from hotel to hotel, but basically, you can cancel up to the day before your check-in date.
If the cancellation policy is strict, it will be stated in the terms and conditions, so make sure to check it.
Please note that for plans that include meals, cancellation fees may be charged from about a week before the reservation date.
Check-in 
In the case of ryokan, you are usually given a proper key (not a card key or any other type).
In some hotels, you may be asked to leave your key with the front desk while you are out, so please check when you check in.
In Japan, hotels do not require any kind of deposit at check-in.
Therefore, many hotels do not require a credit card for deposit.
(Some hotels do require a deposit.)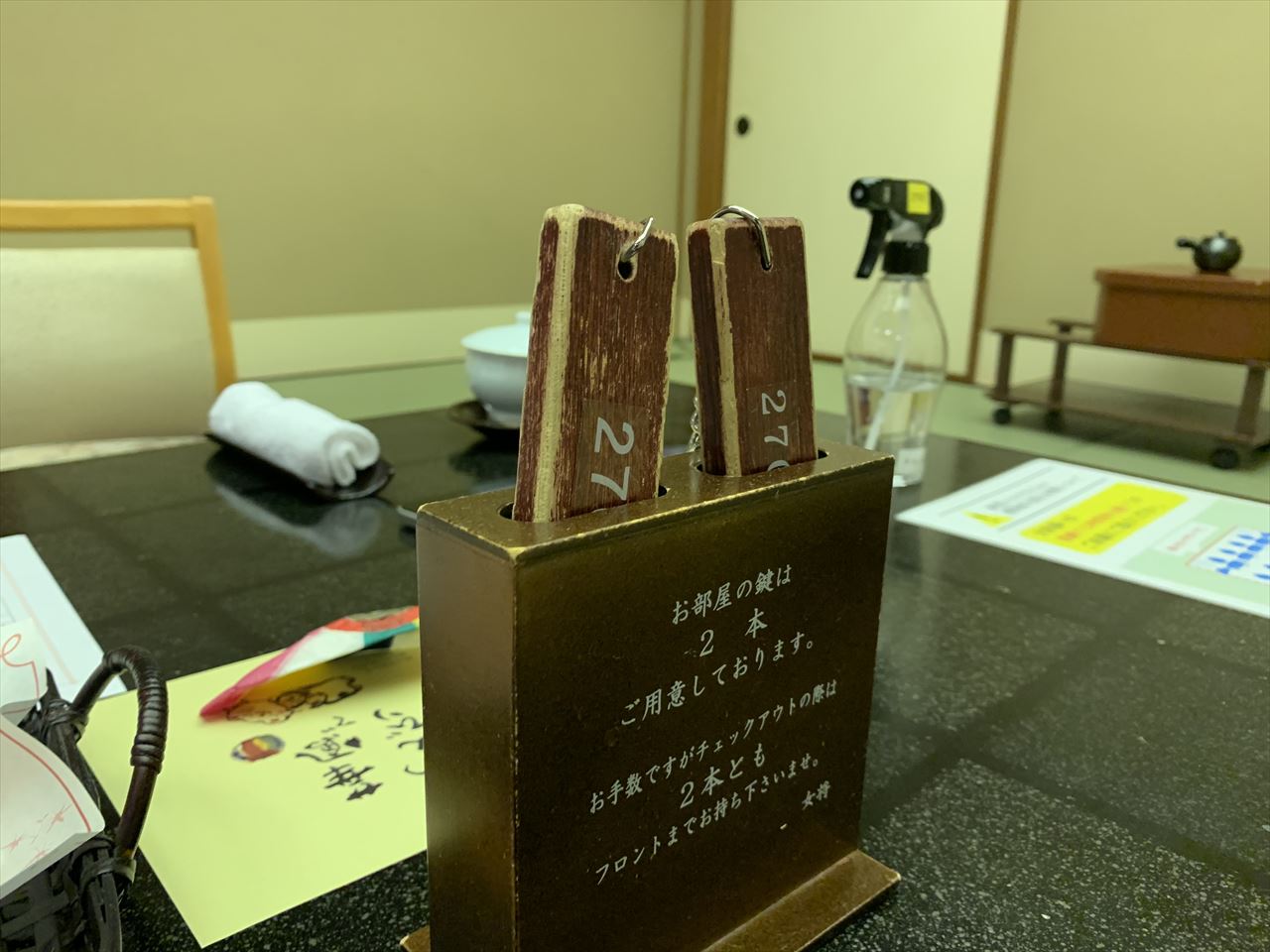 Hotel Dining
There are also plans that include no meals, but in many cases, ryokans offer plans that include meals.
The style of meals varies, so depending on the ryokan you are staying at, you may eat in the hotel's large plaza like a banquet hall, in the hotel's restaurant, or in your room.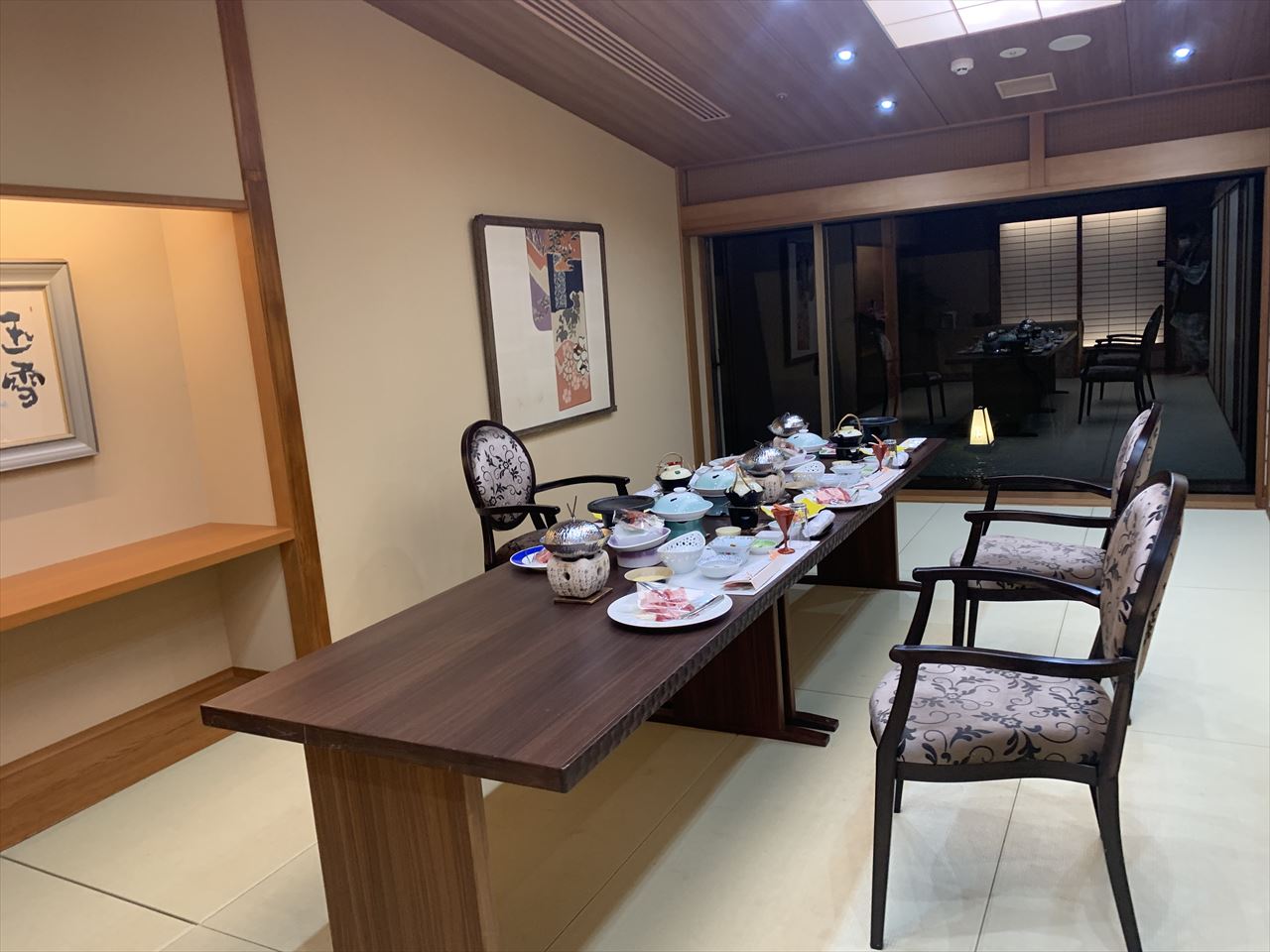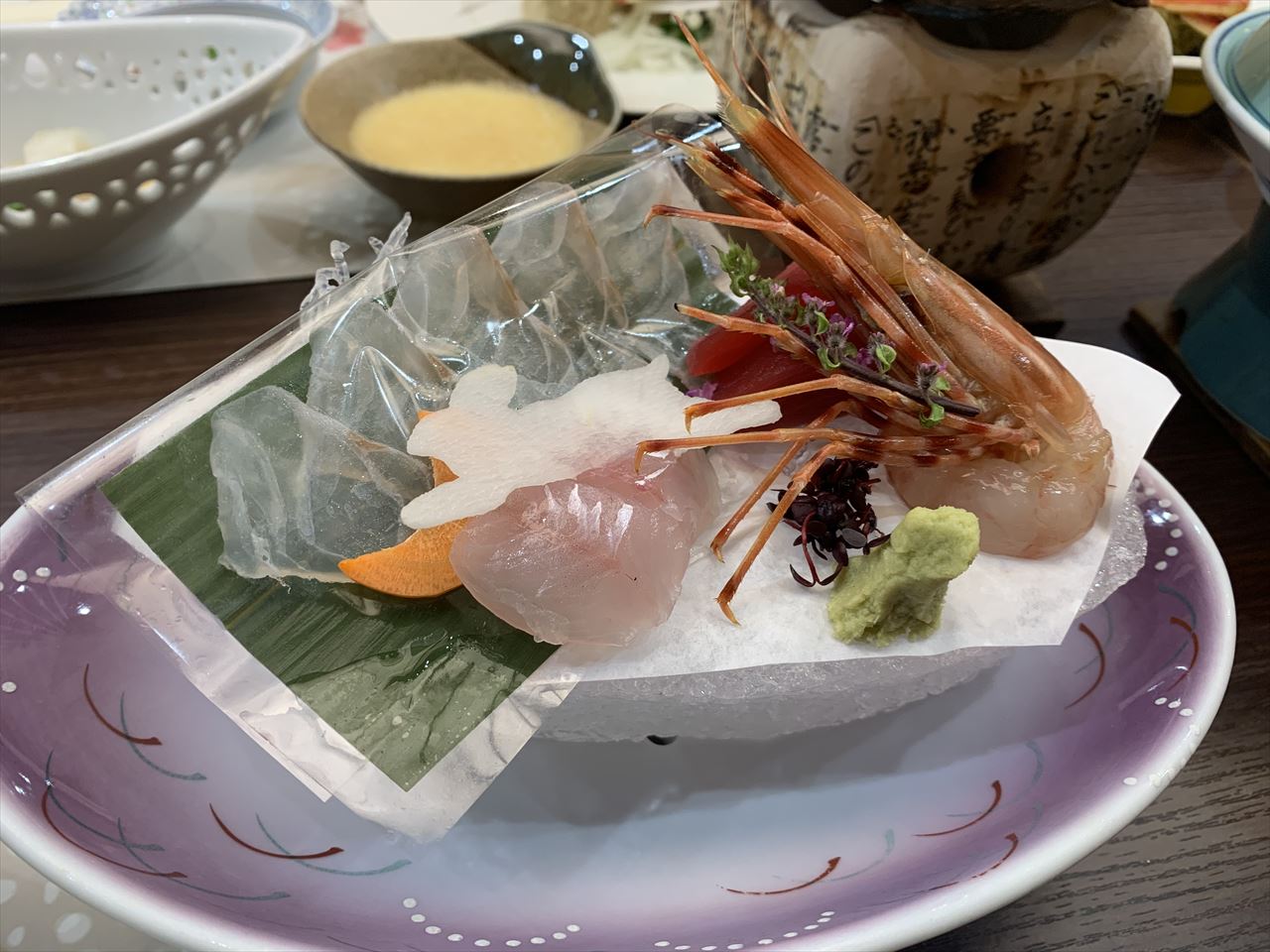 Some inns offer a buffet breakfast.
The rest of the time, there are cases where you can eat in your room or at a restaurant for breakfast.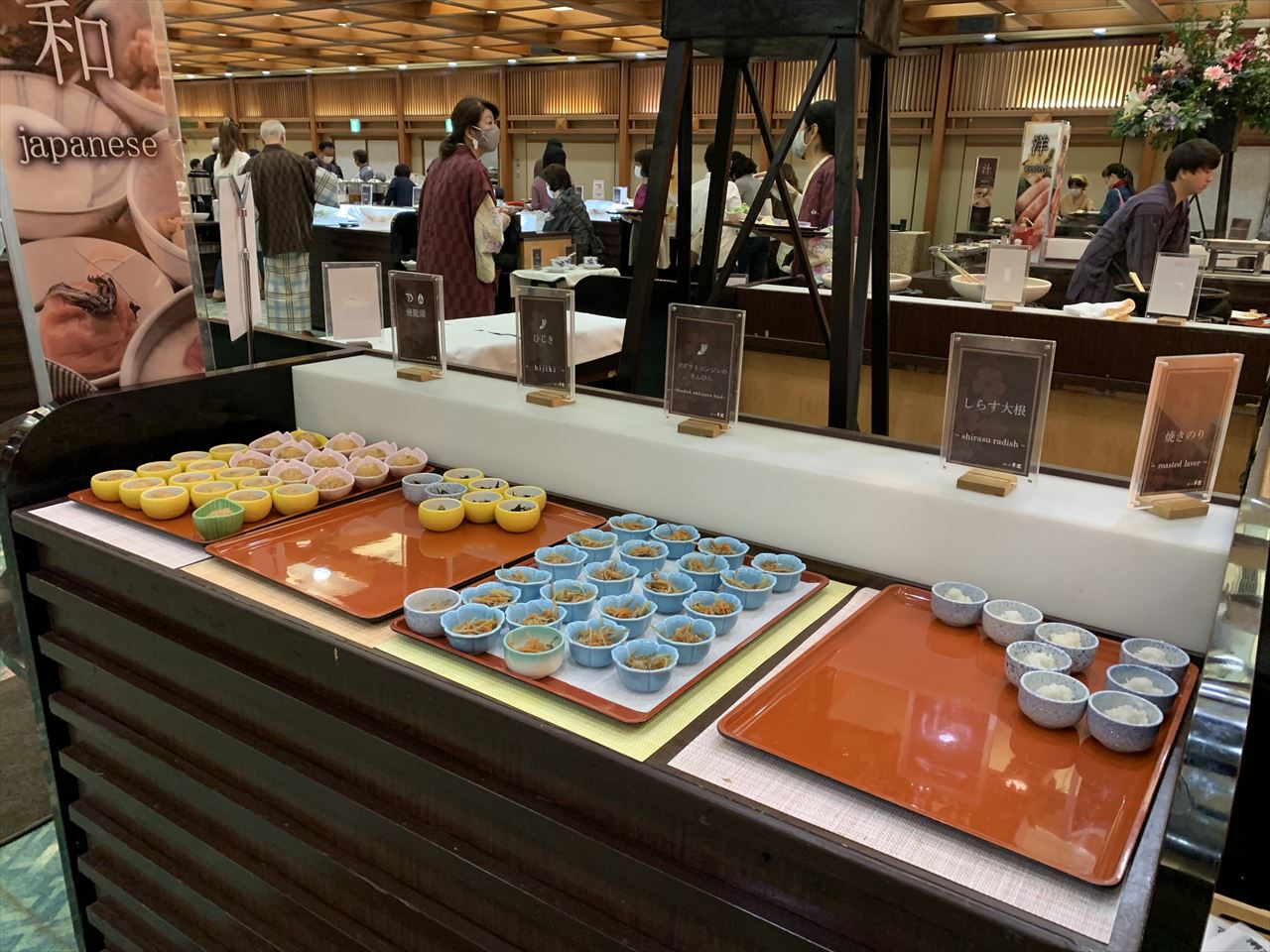 How to spend your time at the hotel
In most hotels, ryokan come with what is called a yukata.
For men, the yukata is worn over a T-shirt and underwear, and an obi is attached.
Anyone can wear a yukata casually. This is how people dress in ryokan to go to meals, hot springs, etc.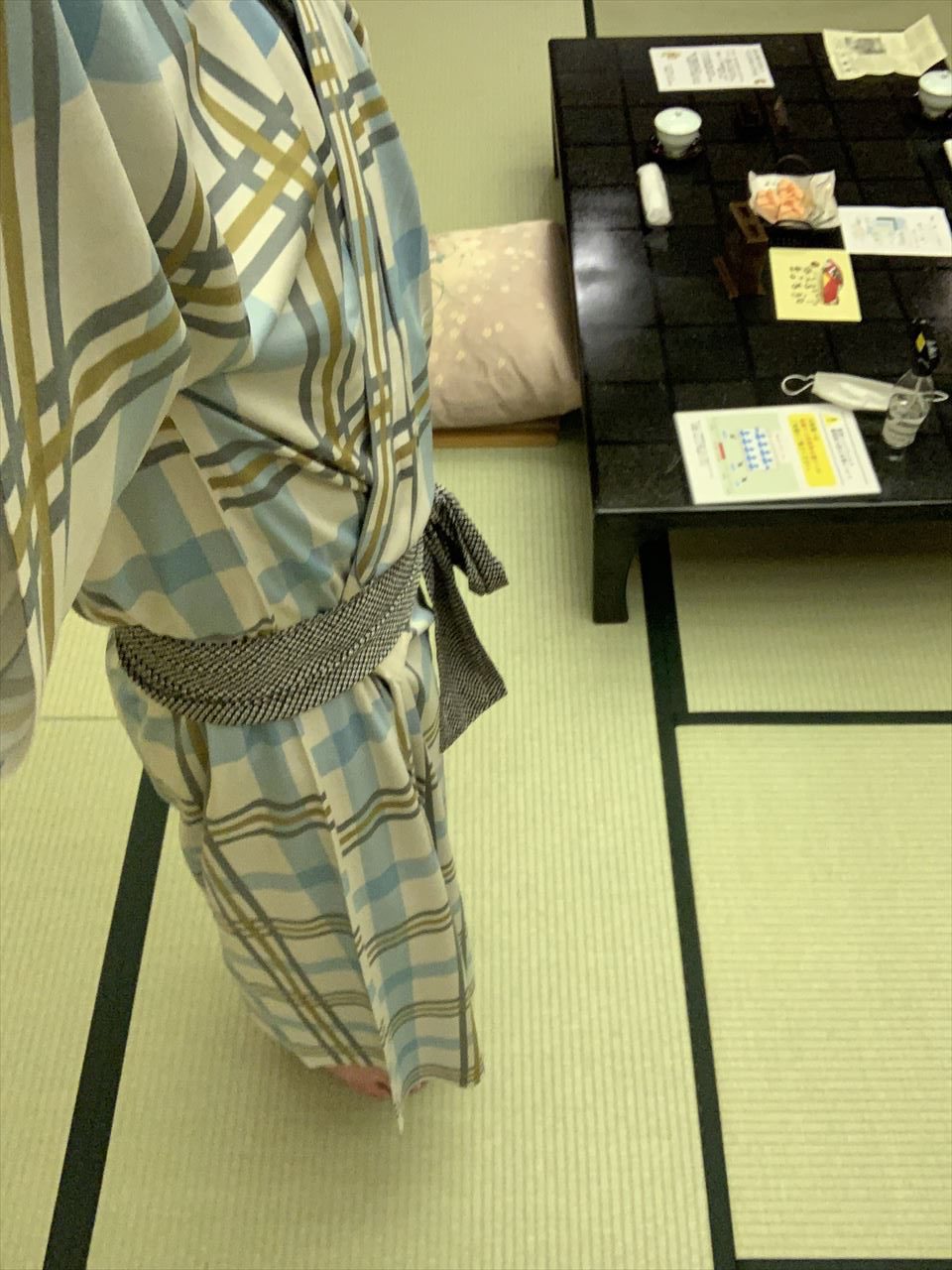 Some Japanese inns have an onsen (hot spring), which you enter without wearing a bathing suit.
Men and women are separated and there is a changing room.
You will need a small towel to wash your body.
However, you are not allowed to put your towel in the bathtub.
If you are going to take a bath in a hot spring, you should put your towel on your head or something to avoid getting into the tub.
Some onsen are located indoors, and some inns have open-air baths outside.
The outside open-air baths are designed so that they cannot be seen from outside the hotel.
Futon (quilted Japanese-style mattress laid out on the floor)
Usually, in Japanese inns, the nakai-ai (waitress) will lay out the futon in your room while you are eating your meal.
So, when you arrive, you can relax in your tatami room, go out to eat, and when you return, your futon will be laid out.
This is the way most ryokans work when they offer a plan that includes dinner and breakfast.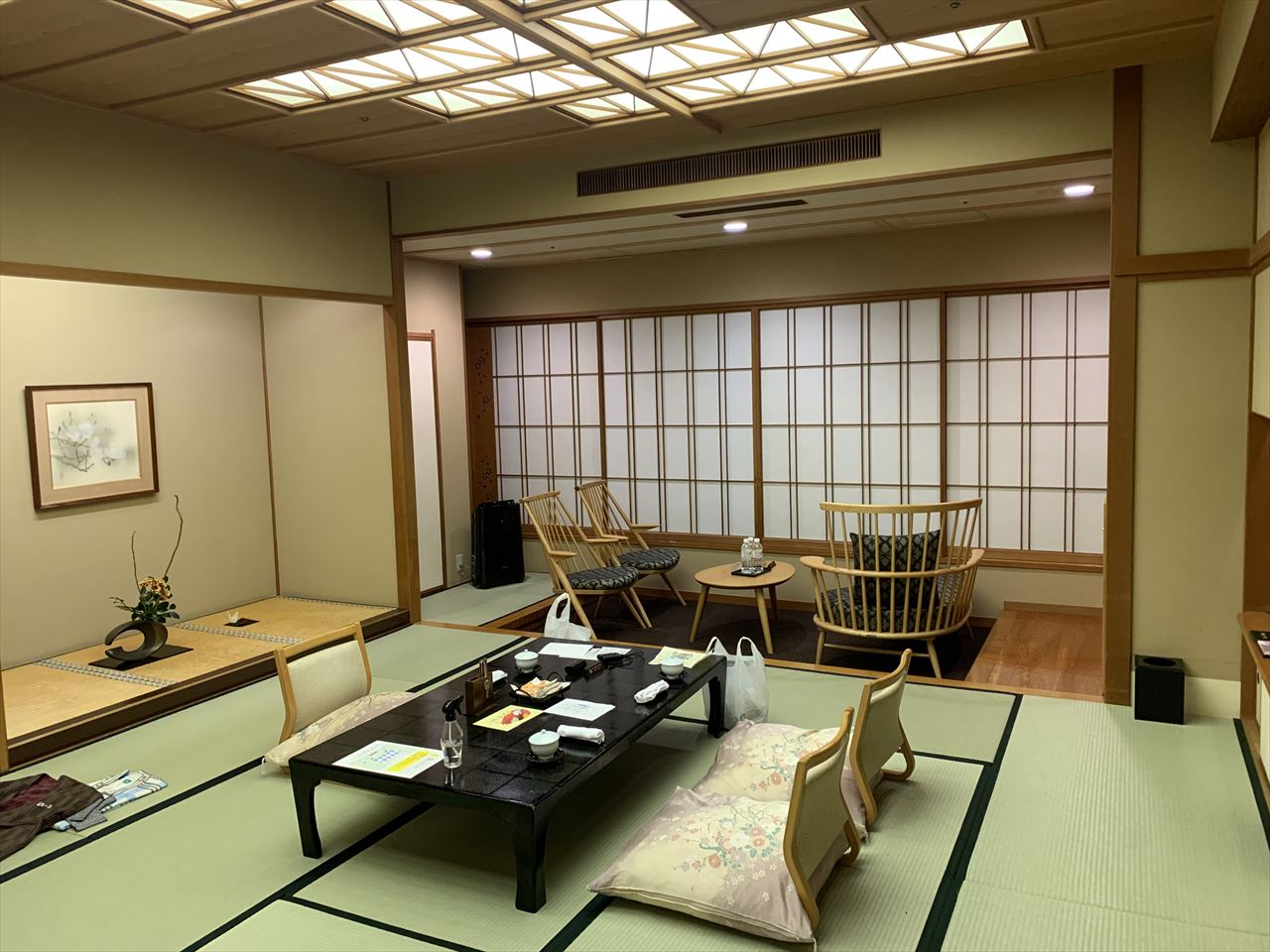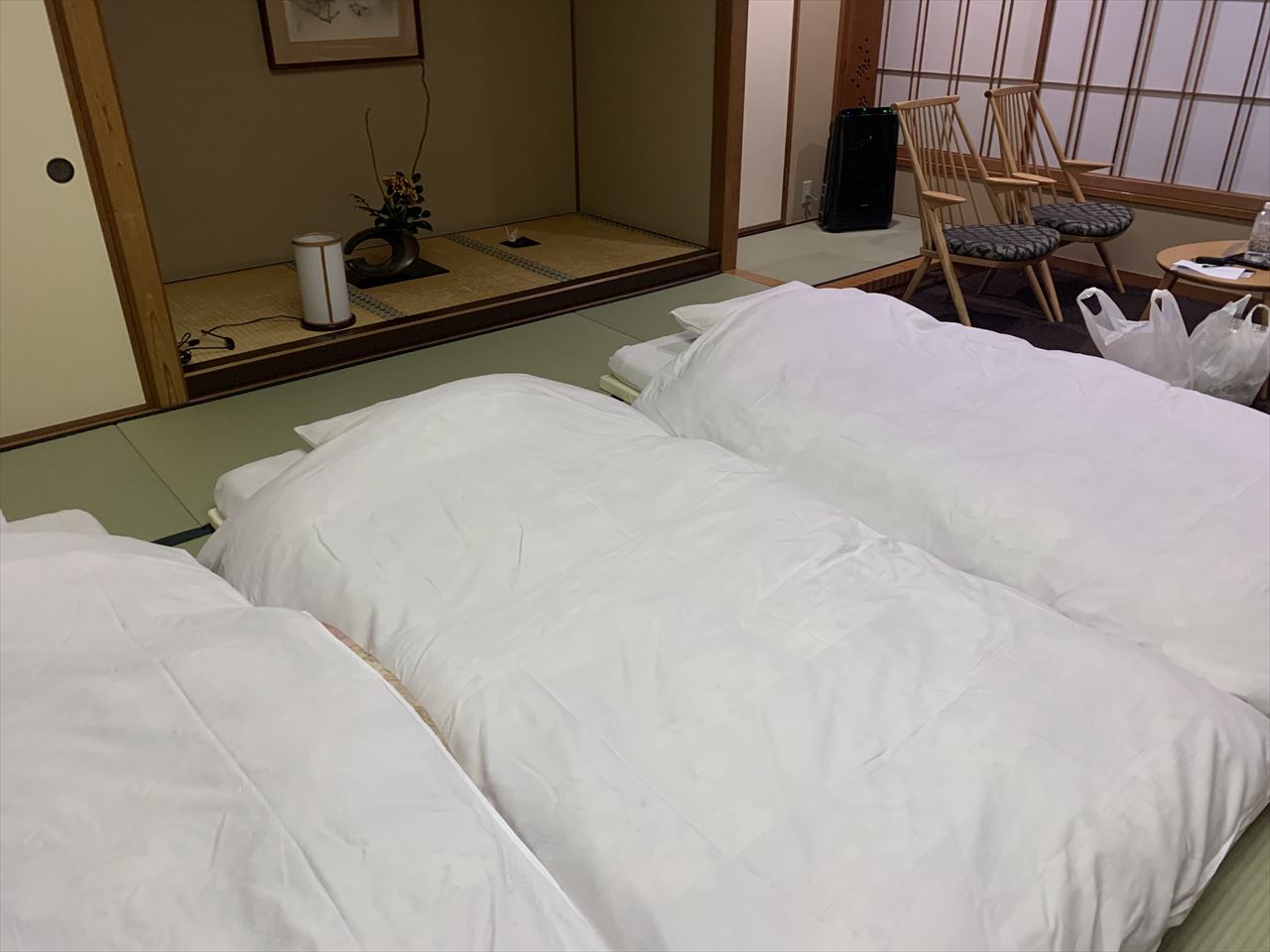 If you are staying unattended, you may have to lay out your own futon.
In such a case, open the closet and you will find a futon.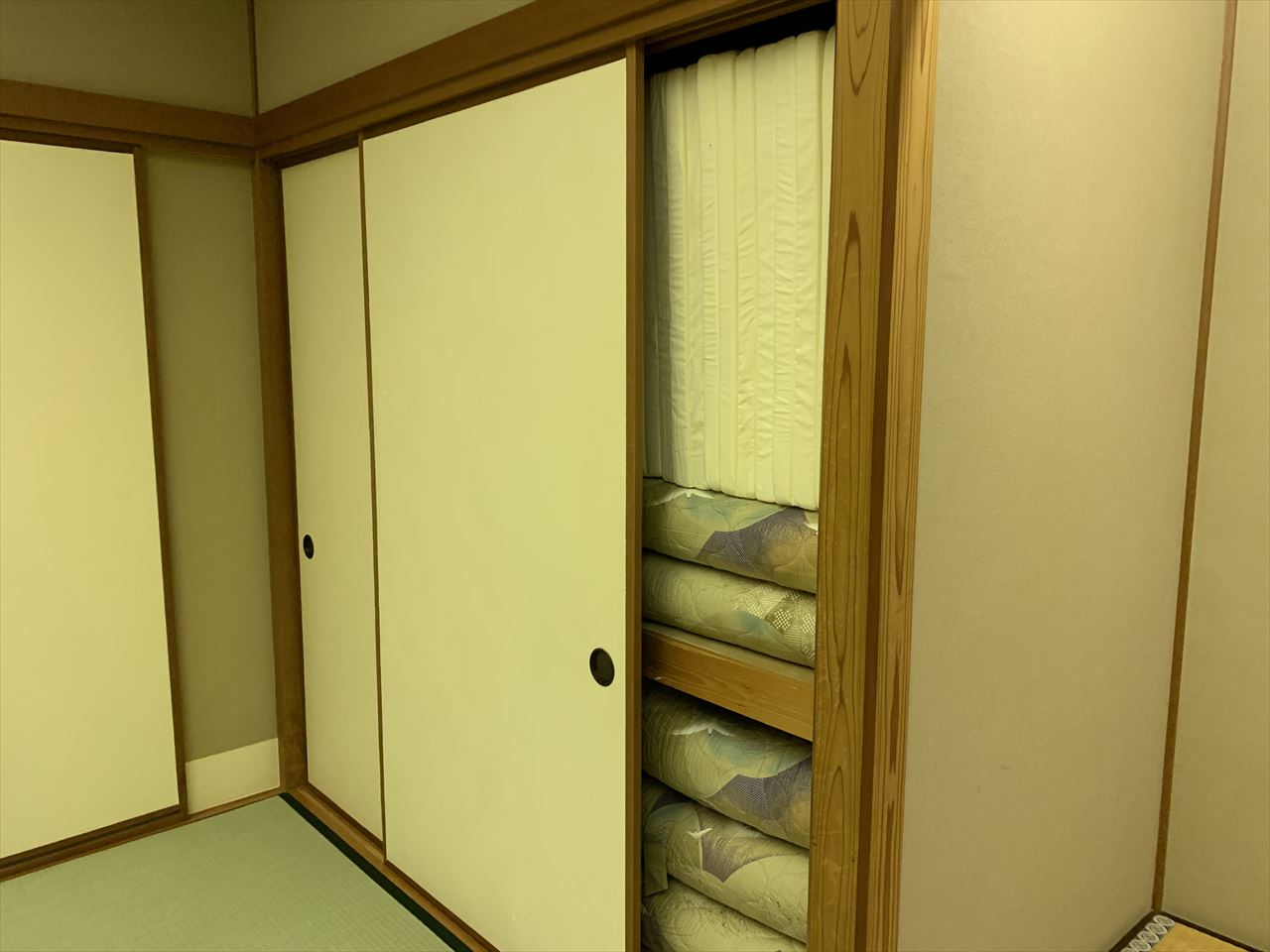 Check-out
Depending on the hotel, the check-out time is usually from 10:00 a.m. to about 12:00 p.m.
If you have already paid for your stay through a reservation website, you will be charged for any additional food or drink (for example, if you ordered beer or other beverages during dinner, you will be charged separately from your plan).
If the reservation is made in such a way that you pay when you check out, you will pay for your stay and food and drinks when you check out.
High-end ryokan types generally accept most payment methods, including credit cards and cash.
However, please note that some inns, even the smaller ones in rural areas, do not accept credit card payments.