Nara and Kyoto are two of the most popular tourist cities in Japan.
In Nara, there are many places to visit such as Todaiji Temple and Horyuji Temple.
The fun of watching a game in Nara is that you can also enjoy sightseeing in Nara.
If you have your own favorite places to visit, it is best to focus on them, but here are some typical tourist spots and how to get there.
Todaiji Temple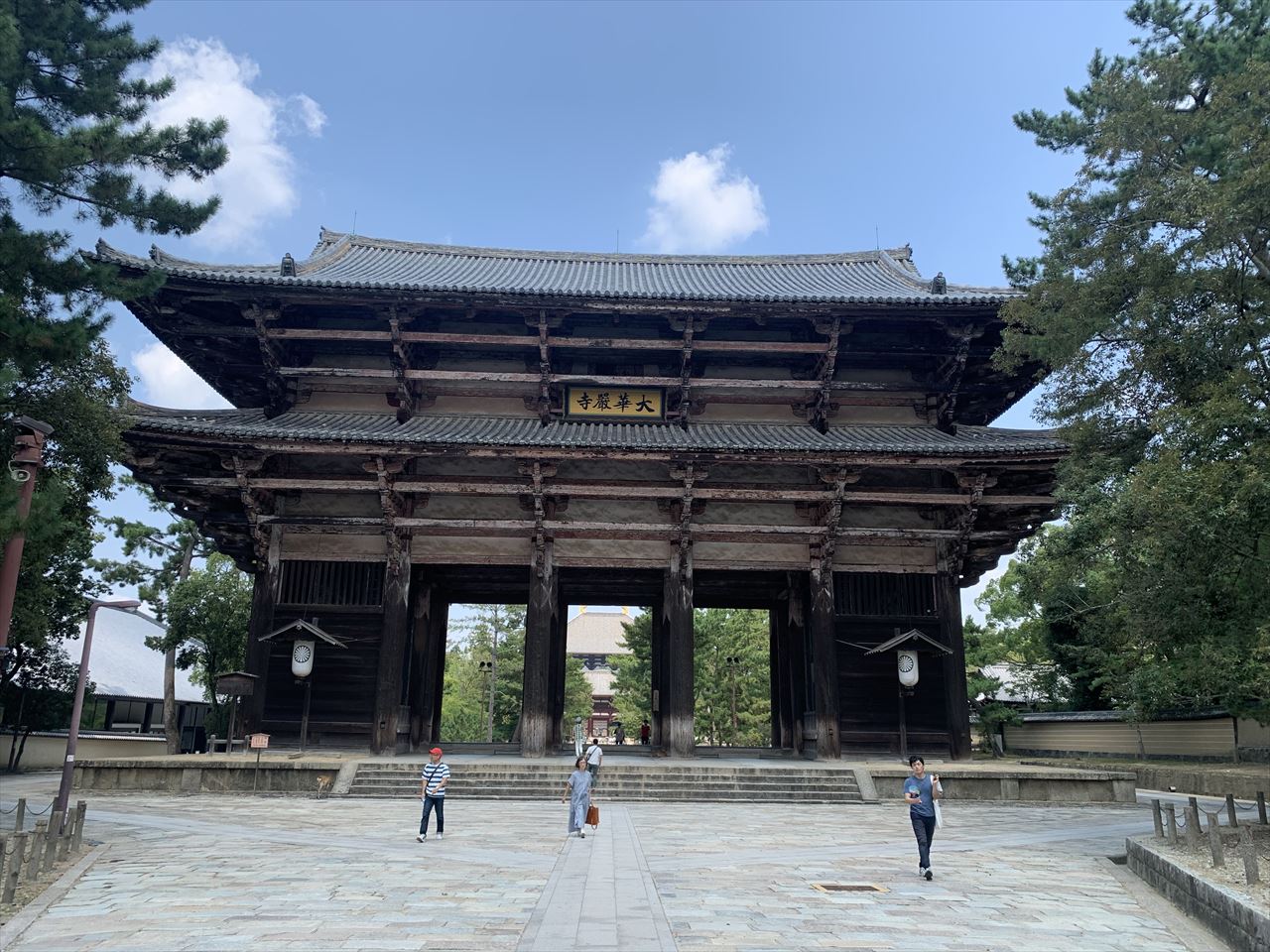 Todaiji Temple is famous for the Great Buddha of Nara, and is one of the most famous places in Nara.
There are deer in the temple grounds to entertain us tourists.
If you want to see the Great Buddha, you have to pay a fee to enter the temple.
The Nandaimon gate (Niou statue) and other statues can be seen while strolling around the park.
Nara Park itself is quite a large area, and there are many places to see within it, so it is necessary to divide your visit into two categories: places you must visit, and places you want to visit if you have time. The main attraction, Nandaimon (South Gate), is not far from Daibutsuden (Great Buddha Hall), so it is possible to visit this area in a reasonable set.
However, the Daibutsuden and Shosoin are quite far away from each other.
Basic Information
Location 406-1 Zoshi-cho, Nara City, Nara Prefecture 630-8211
Hours:: 7:30 a.m. to 5:30 p.m., April to October
November to March: 8:00 a.m. to 5:00 p.m.
Admission: 600 yen for adults(Daibutsuden)
Access If you are coming from Kintetsu Nara Station, it is about 1 km to Todaiji area, so you may be able to walk there. Kintetsu Nara Station and JR Nara Station are quite far apart.
Therefore, it is a little awkward to access the area on foot from JR Nara Station.
You can also rent bicycles in Nara, so it may be a good idea to use rental bicycles.
Horyuji Temple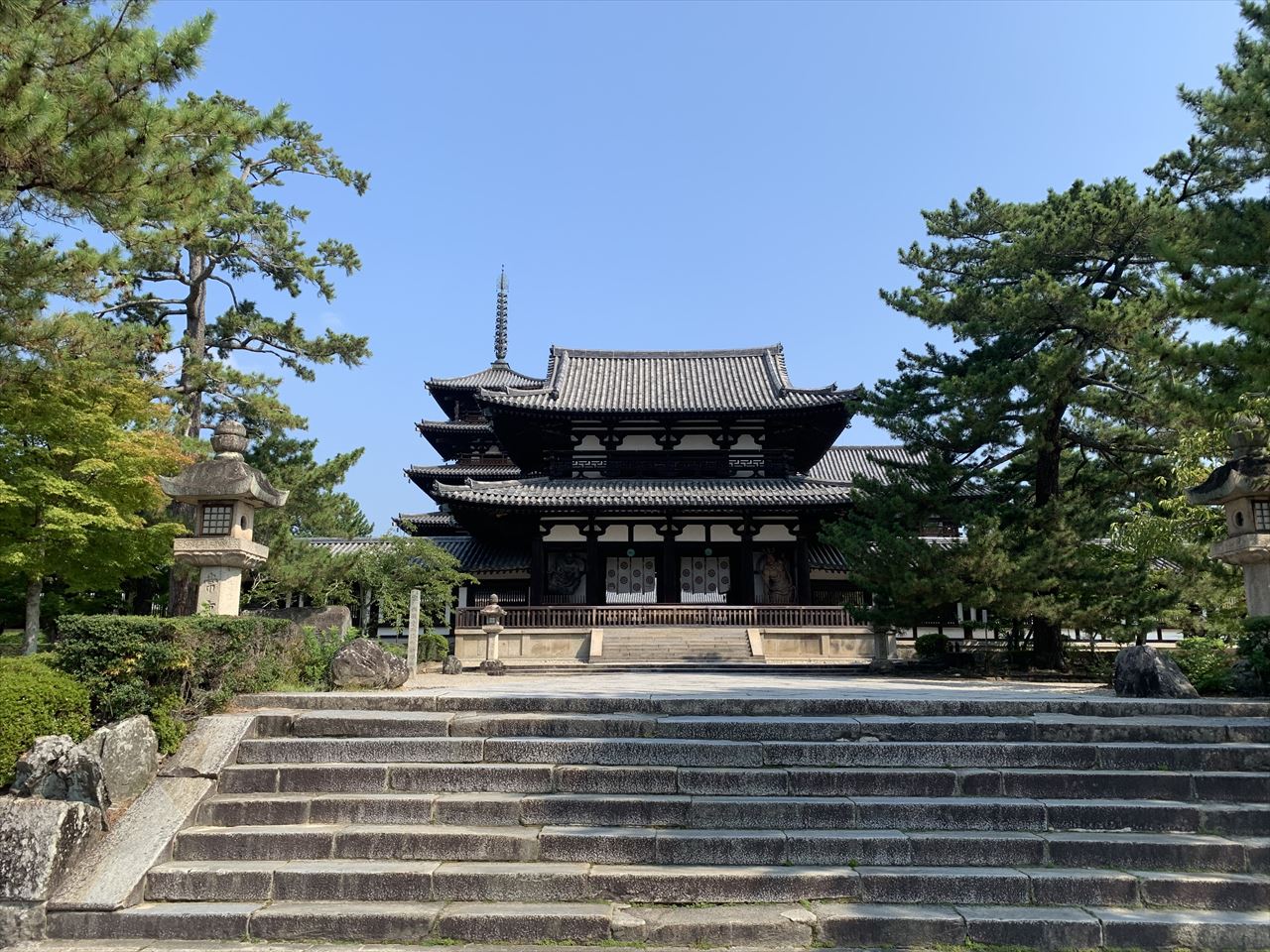 Horyu-ji Temple was associated with Prince Shotoku, was the first temple in Japan to be registered as a World Heritage Site, and is probably the most famous temple among the many temples in Japan.
With an entrance ticket, you can see the five-story pagoda, the middle gate, the Kondo, the Saiendo, the Daihozoin, and the Yumedono in the Toin temple.
If you take your time, you should spend about two hours in this area, and at least an hour or so is necessary.
Basic Information
Location 1-1-1 Horyuji Sannai, Ikaruga Town, Ikoma-gun, Nara Prefecture, 636-0115
Hours: 8:00 a.m. to 5:00 p.m. (4:30 p.m. depending on the season)
Please check the official website for details.
Admission Adults 1,500 yen, Students 750 yen
Access To get to Horyuji Temple by train, get off at JR Horyuji Station and walk 1.5 km or take a bus.
Alternatively, you can make good use of the bus connections.
Heijo Palace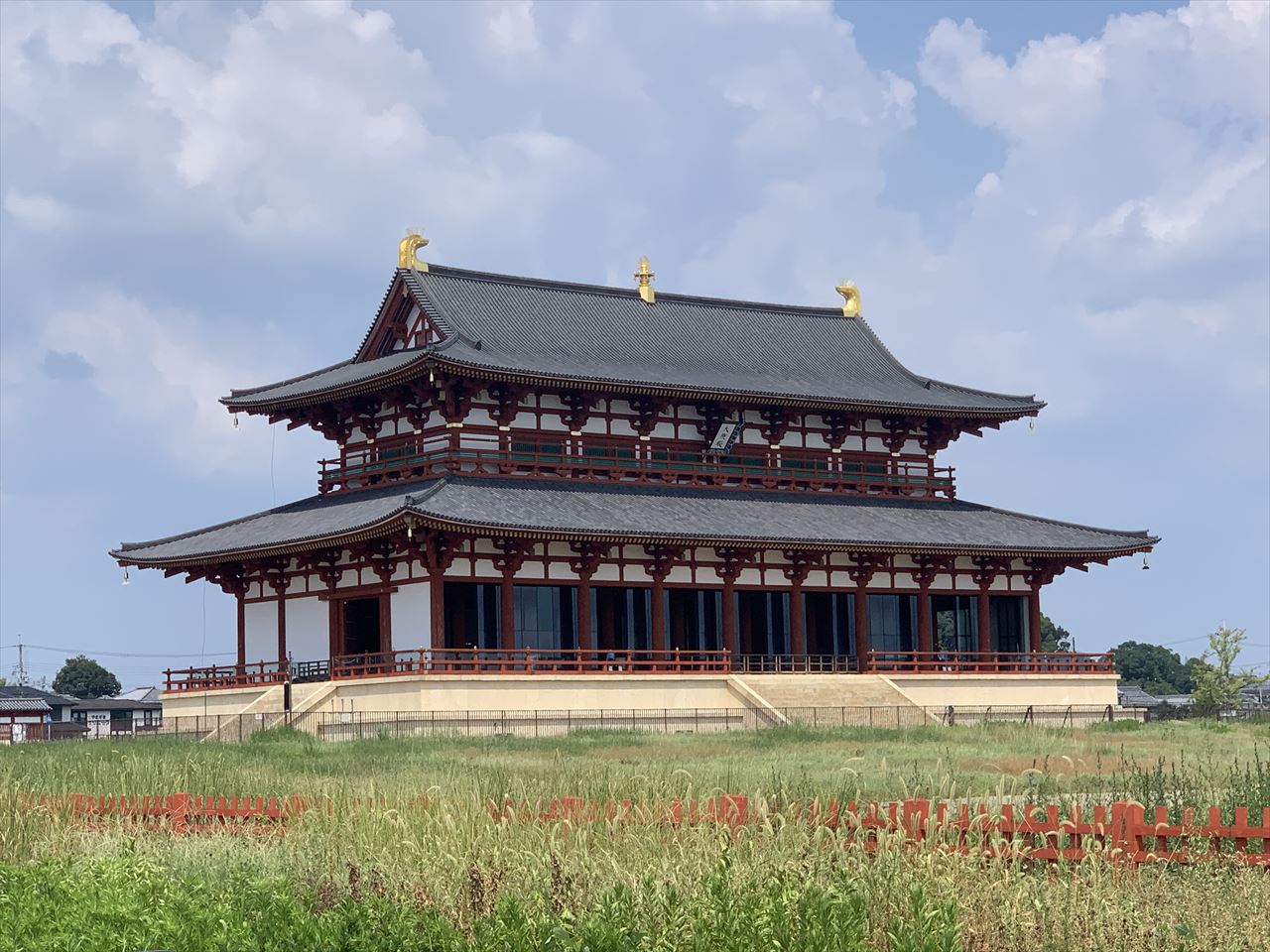 Heijo Palace is a completely different tourist area from both Todaiji Temple and Horyuji Temple.
First of all, this place is basically a grassland.
It doesn't seem to be big enough to walk around.
If you have a rental bike, it is quite comfortable, but if you are on foot, it is a bit tough.
The main attractions are the first Daigoku-den Hall and Suzaku-mon Gate, but they seem to be located on opposite sides of the temple. So, if you want to see both of them up close, you will have to walk a lot.
Basic Information
Location 3-5-1 Nijo-oji-minami, Nara City, Nara Prefecture 630-8012, Japan
Access: The nearest station is Kintetsu Seidaiji Station, and it is about a 20-minute walk to Suzaku-mon Gate.
If you go from Suzakumon to the first Daigoku-den, you will walk about the same distance there. In reality, renting a bicycle is the best way to see the sights.
I think it would be easier overall to rent a bicycle at Kintetsu Nara Station or Nara Station and come here.
After that, the Kintetsu Nara Line runs through the park. If you are going to or coming from Horyuji Temple, you can take the Kintetsu Nara Line at Tsutsui Station and see the Suzaku-mon Gate from the train just as you arrive (or depart) at Kintetsu Saidaiji Station.