Professional sports started to hold spectator games in July, but during the summer, professional baseball and J-League games were basically held at the stadium level, which is a large scale, while the B-League basketball and ice hockey games, which will start in the fall, were held in indoor venues to counter corona.
The B-League's pre-season match was held at the Adagio Mito Arena in Mito City, which will open in 2019, so this report will be about that.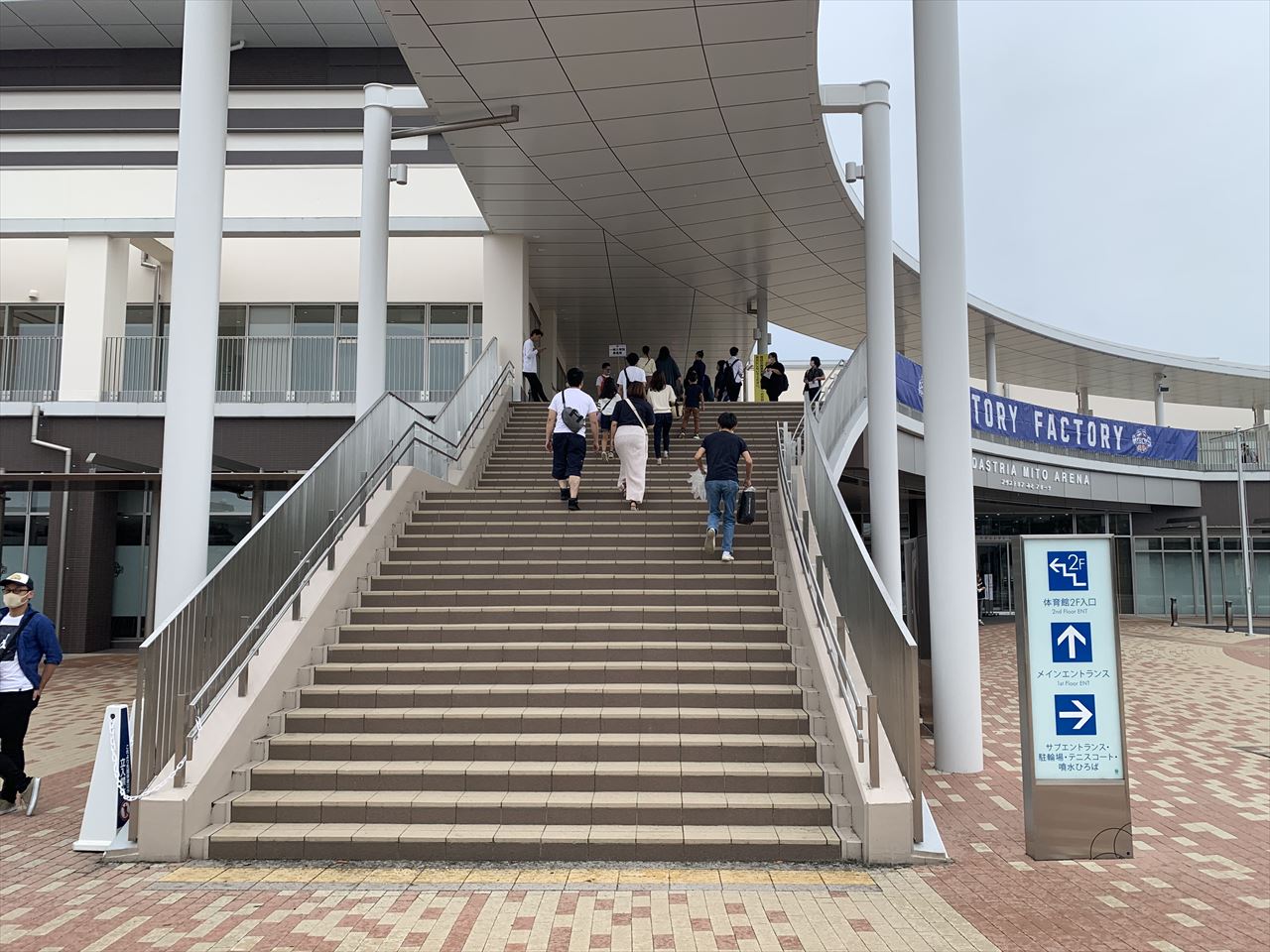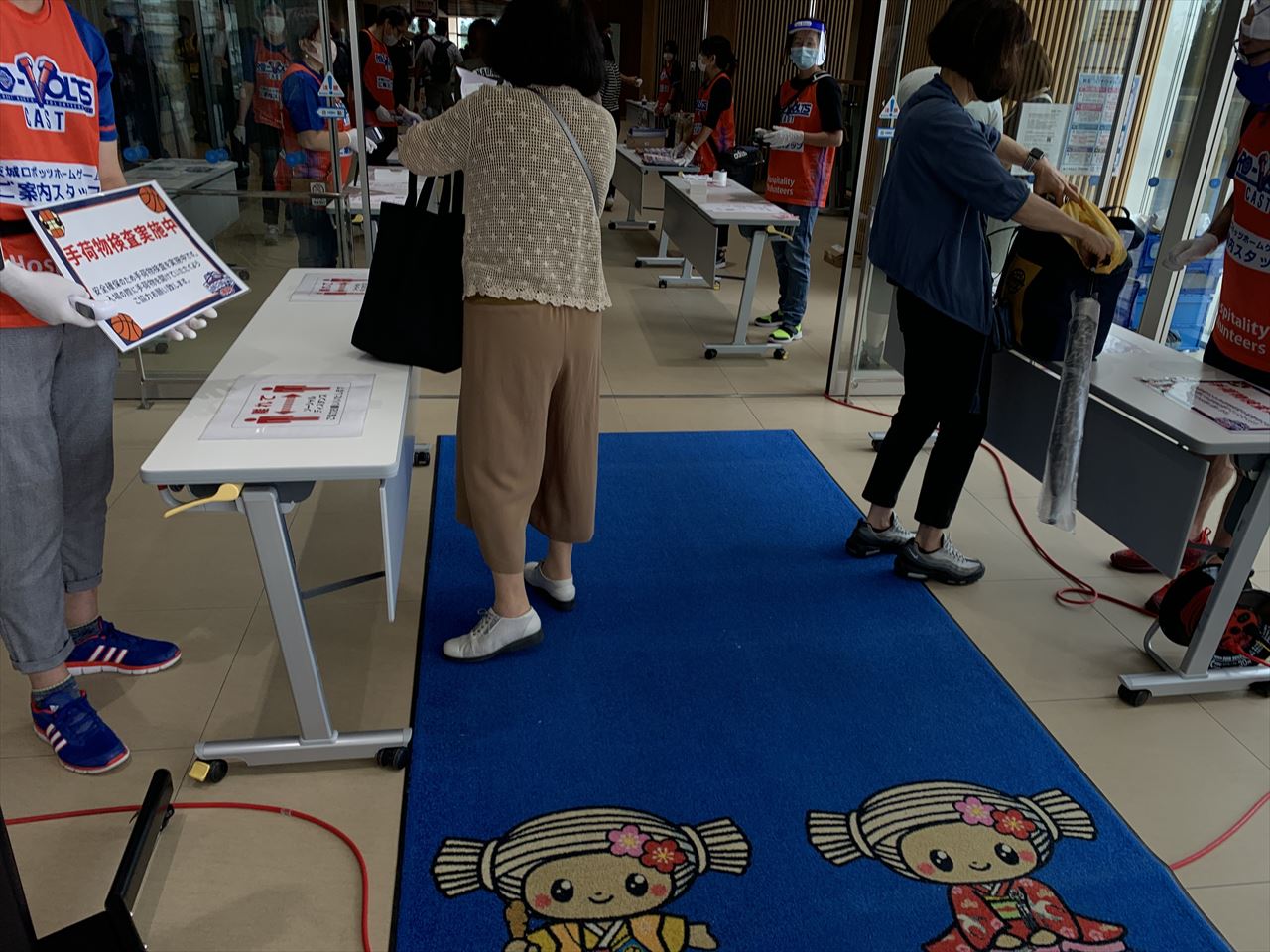 It may be that the second floor seats were unreserved, but the Ibaraki Robots seemed to put a piece of paper on each and every seat that said "No seating allowed" and left space between the seats.
In the case of the B-League, for unreserved seating events, there was an announcement that you should take down the number of the seat you sat in.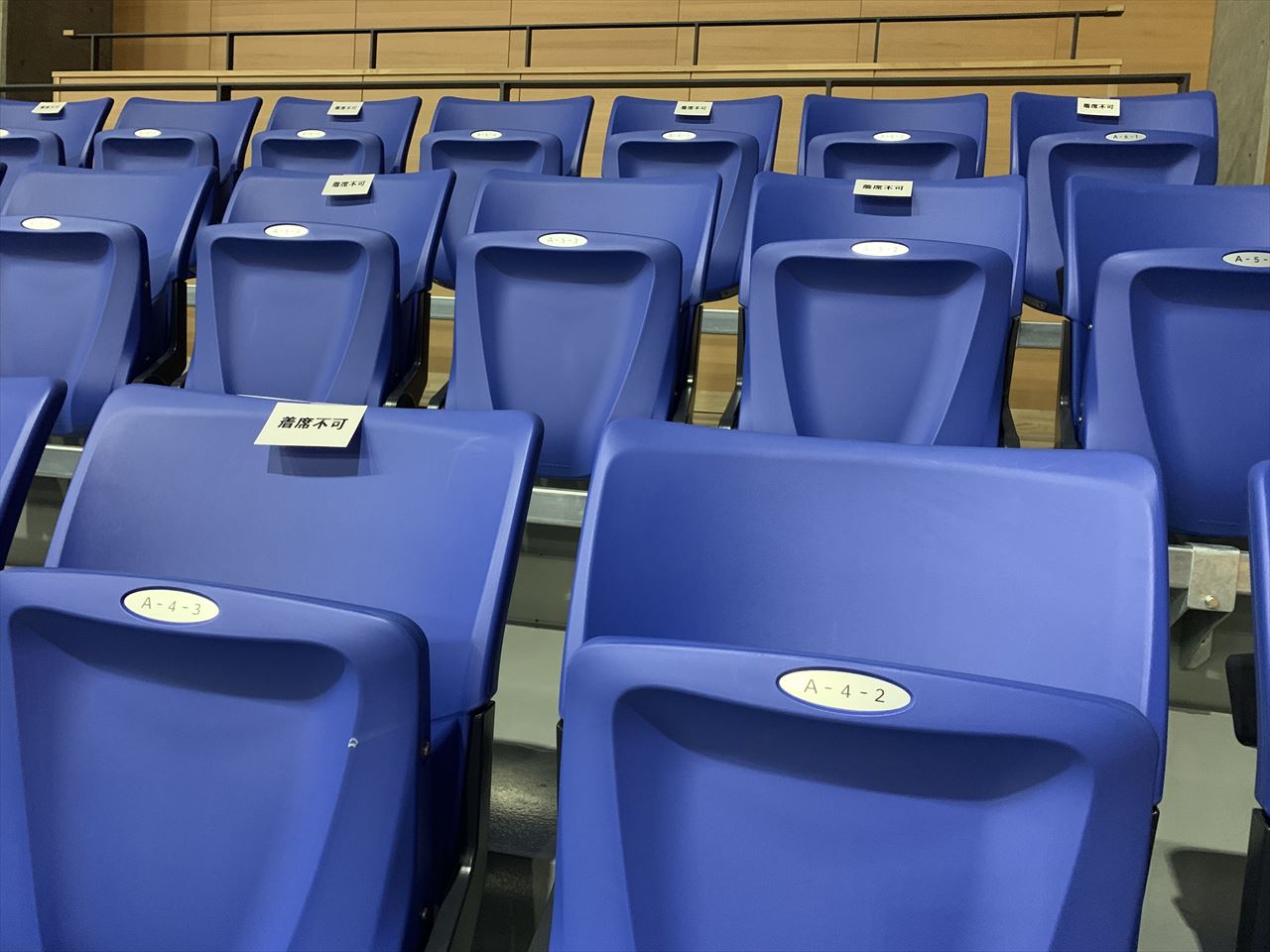 Concessions in the venue
Since the J-League in July was the first professional sporting event to have a paid audience at Corona, I got the impression that the concession stands were quite restrained in their sales, probably because they were just starting out with their hands in the air, but inside the Ibaraki Robots venue, there were some stores, including one selling alcohol.