From Shiretoko Pass, head towards Rausu-cho, and just before the Rausu Visitor Center you will find the Kumano-yu bathhouse.
There is no address, so you have to drive carefully to find it. As a landmark, if you are coming from Shiretoko Pass, you will have passed the Rausu Visitor Center when you get there.
Check with the Rausu Visitor Center.
Kumano-yu has two outdoor baths, one for men and one for women, which are free of charge. There is a parking lot along the road where you can park a few cars. If you cross the bridge from here and go down, you will see a building that looks like it.
You can change your clothes inside the building. I felt the water was very hot.
Information
Kuma no Yu
Location Yunosawa-cho, Rausu-cho, Meinashi-gun, Hokkaido 086-1822, Japan
Admission Free
Hours 24 hours
Directions
This hot spring is located along Route 334 between Utoro and Rausu-cho.
So if you are planning to do some sightseeing at the Shiretoko Five Lakes and then go whale watching in Rausu-cho, this is a good place to pass through. There are no big signs, so it can be a little difficult to figure out where it is consistently, even in daylight.
There is a parking lot along the road, so if you see a few cars parked, you might think, "Huh? but if you pass by, please check with the Rausu Visitor Center.
Parking is free.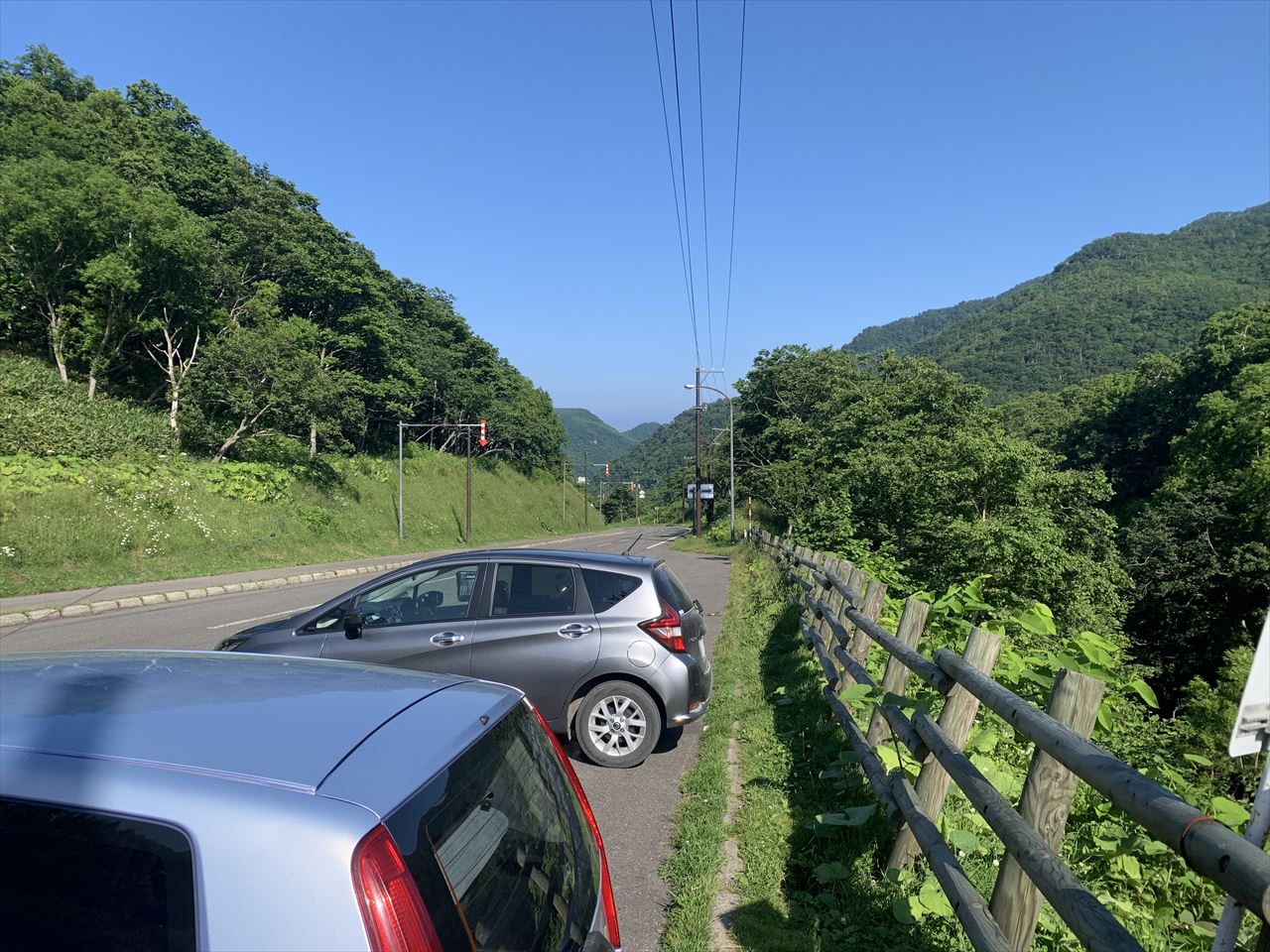 Kuma no Yu