The Kamuiwakka Hot Falls is a place to combine sightseeing with the Shiretoko Five Lakes.
From the Shiretoko Five Lakes, drive in the opposite direction to the town of Utoro, and from the middle of the road, drive slowly along the unpaved road until you come to a space where you can park your car.
It's not a space where many cars can park, and unlike parking lots in tourist spots, it's not well maintained.
From there, the Kamuiwakka Hot Falls is not too far away on foot.
The waterfall has hot spring water flowing through it, but the temperature is not "hot". I think it is better to wear proper sandals than bare feet.
Information
Location Onnebetsumura, Shari, Shari District, Hokkaido 099-4356
Admission Free
Parking: Free
It is located near the Shiretoko Five Lakes, and is further into the mountains. There are brown bear warning signs around the area.
Directions
This is the parking lot for Kamuiwakka Hot Falls.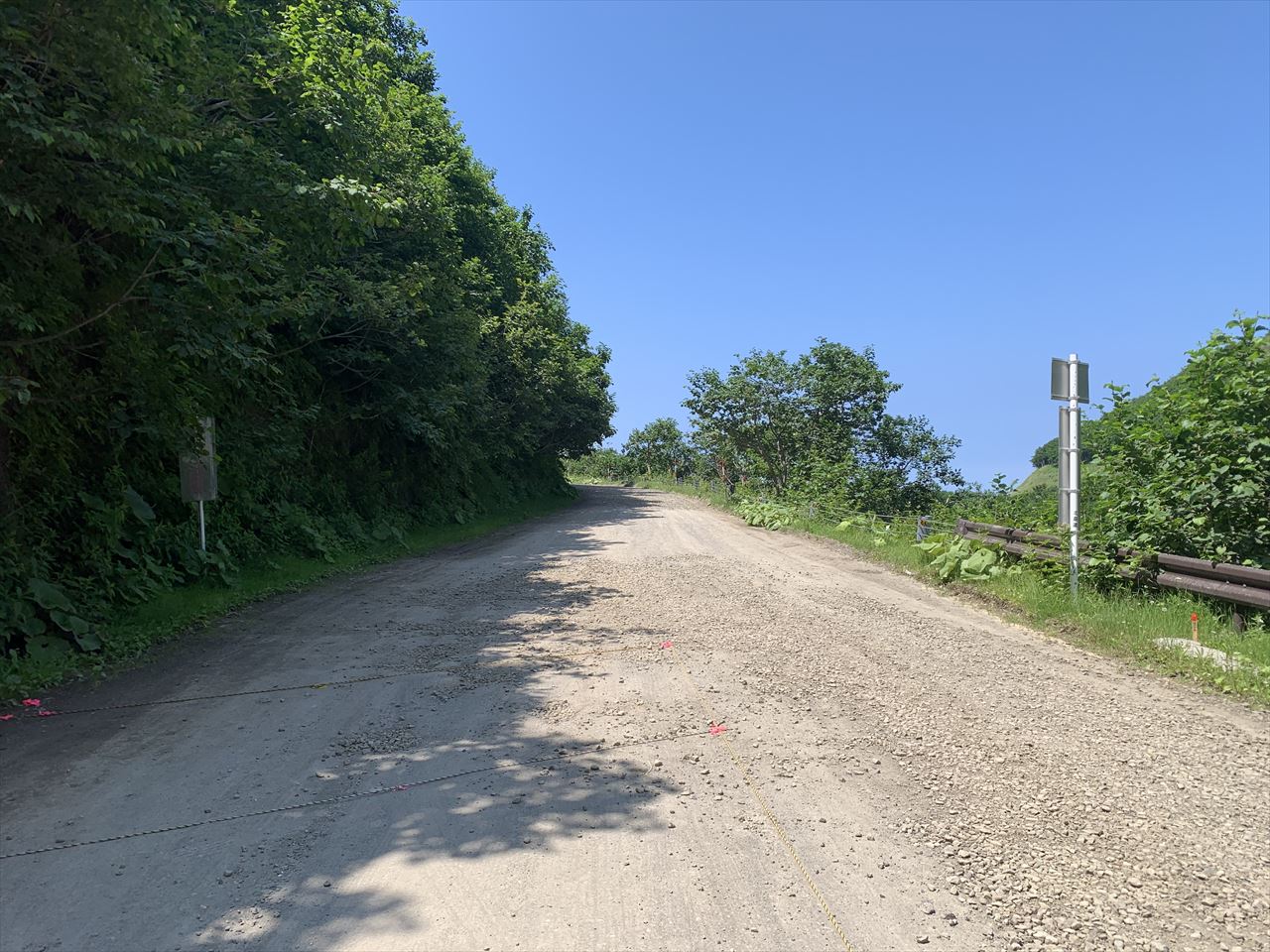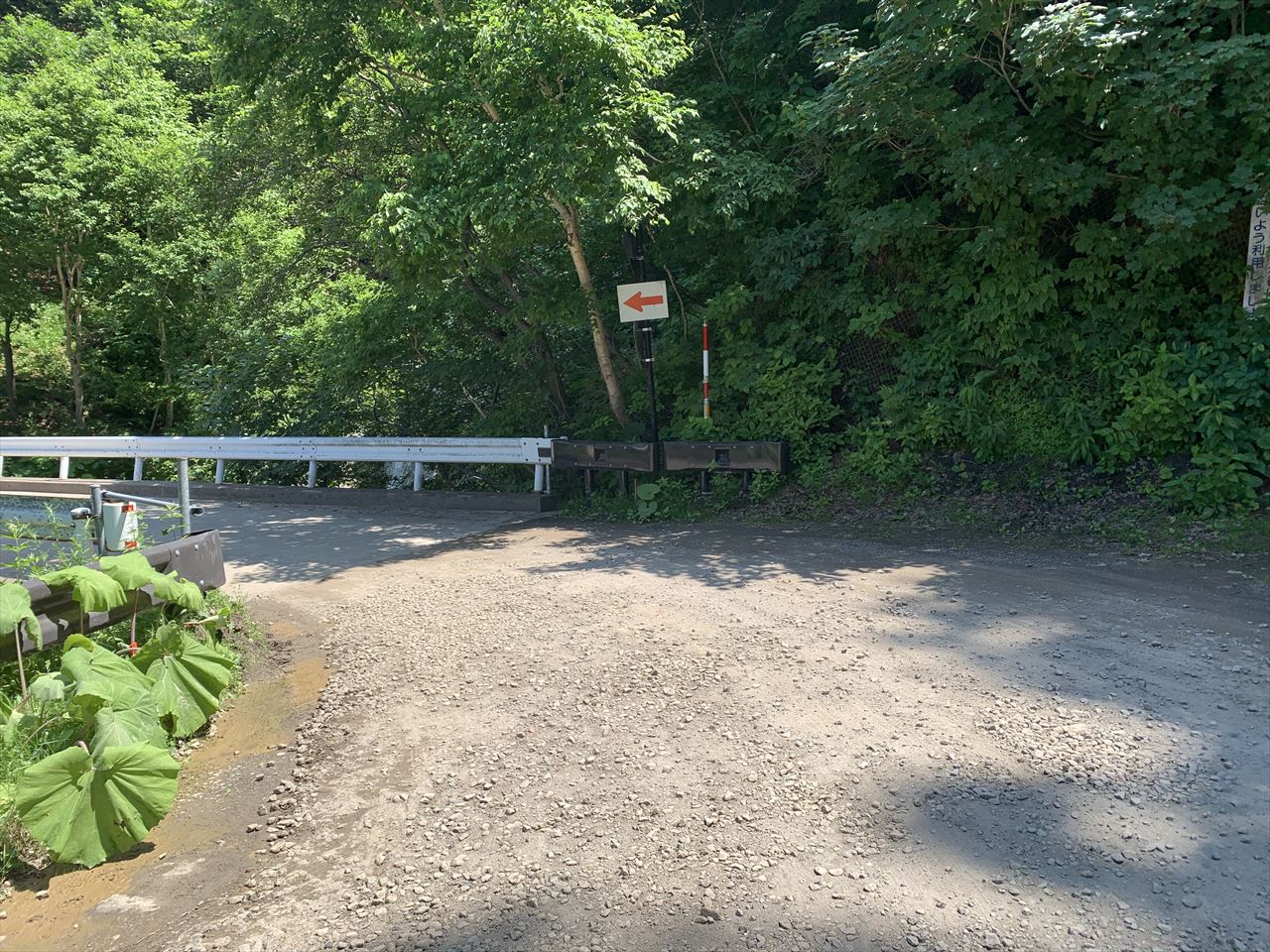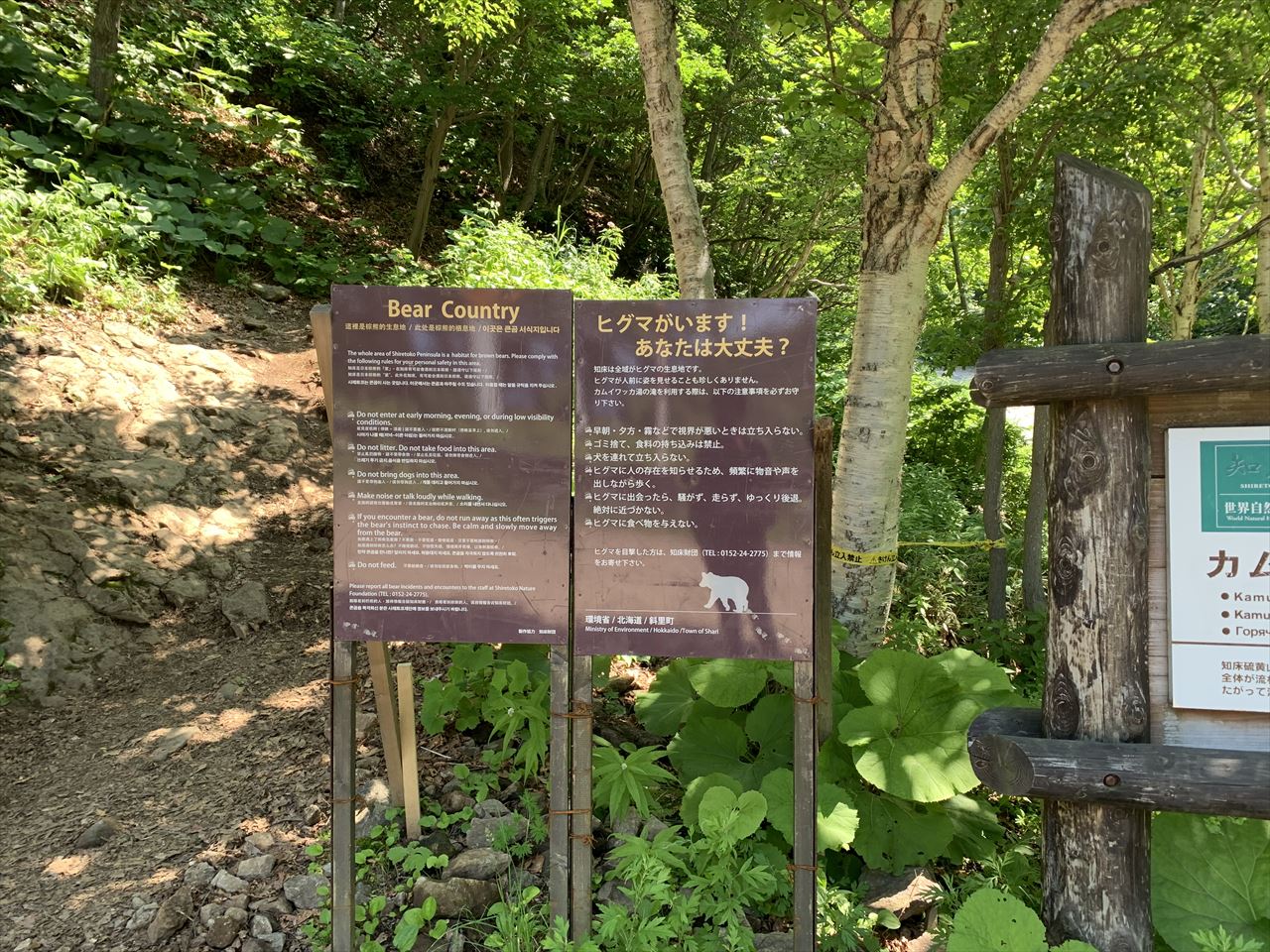 Kamuiwakka Hot Falls