A lot of drama was born here.
The Hiroshima Municipal Baseball Stadium was truly a home away from home for Carp fans.
Today, it is the site of the former stadium, and there is a stone monument.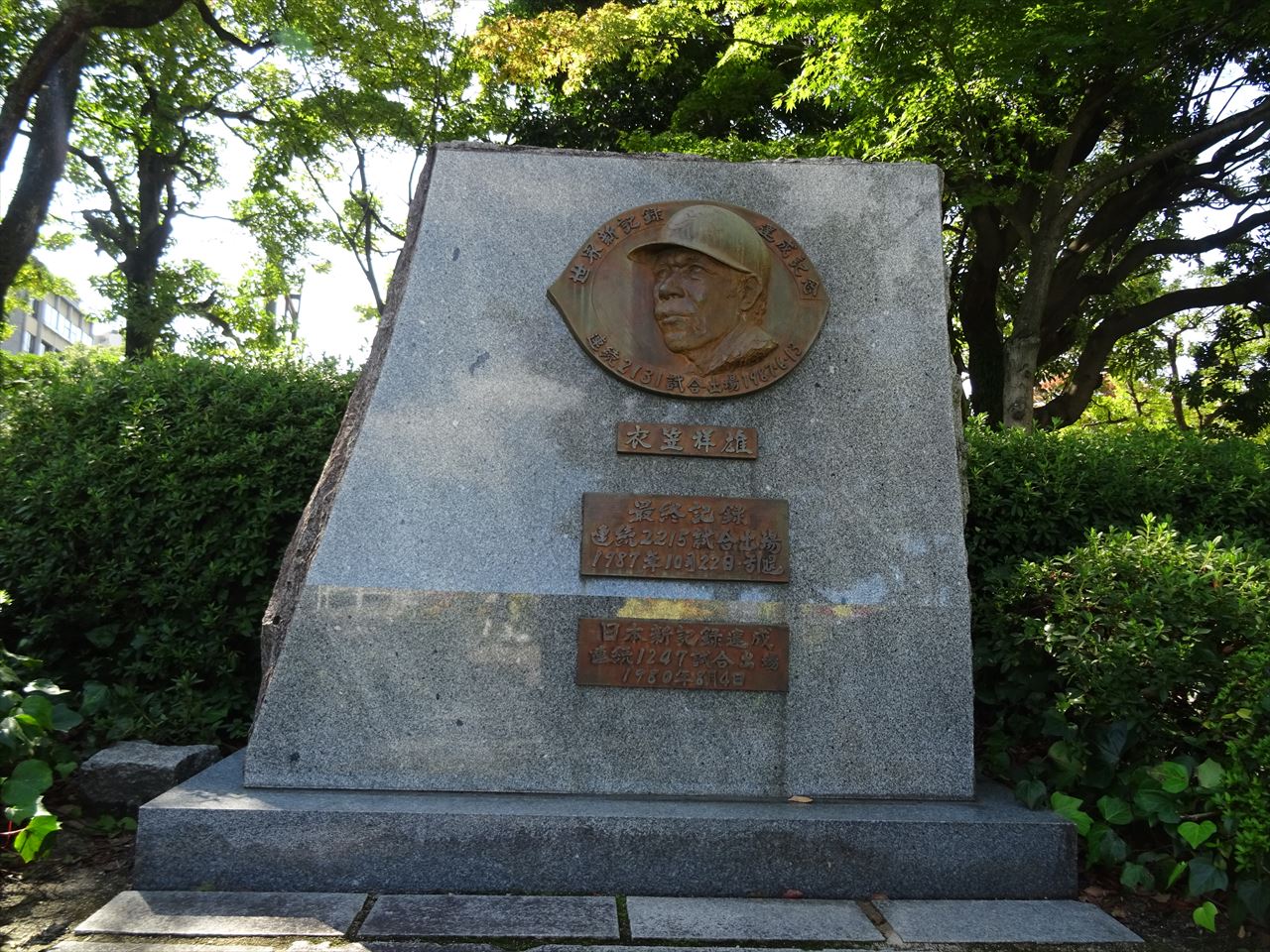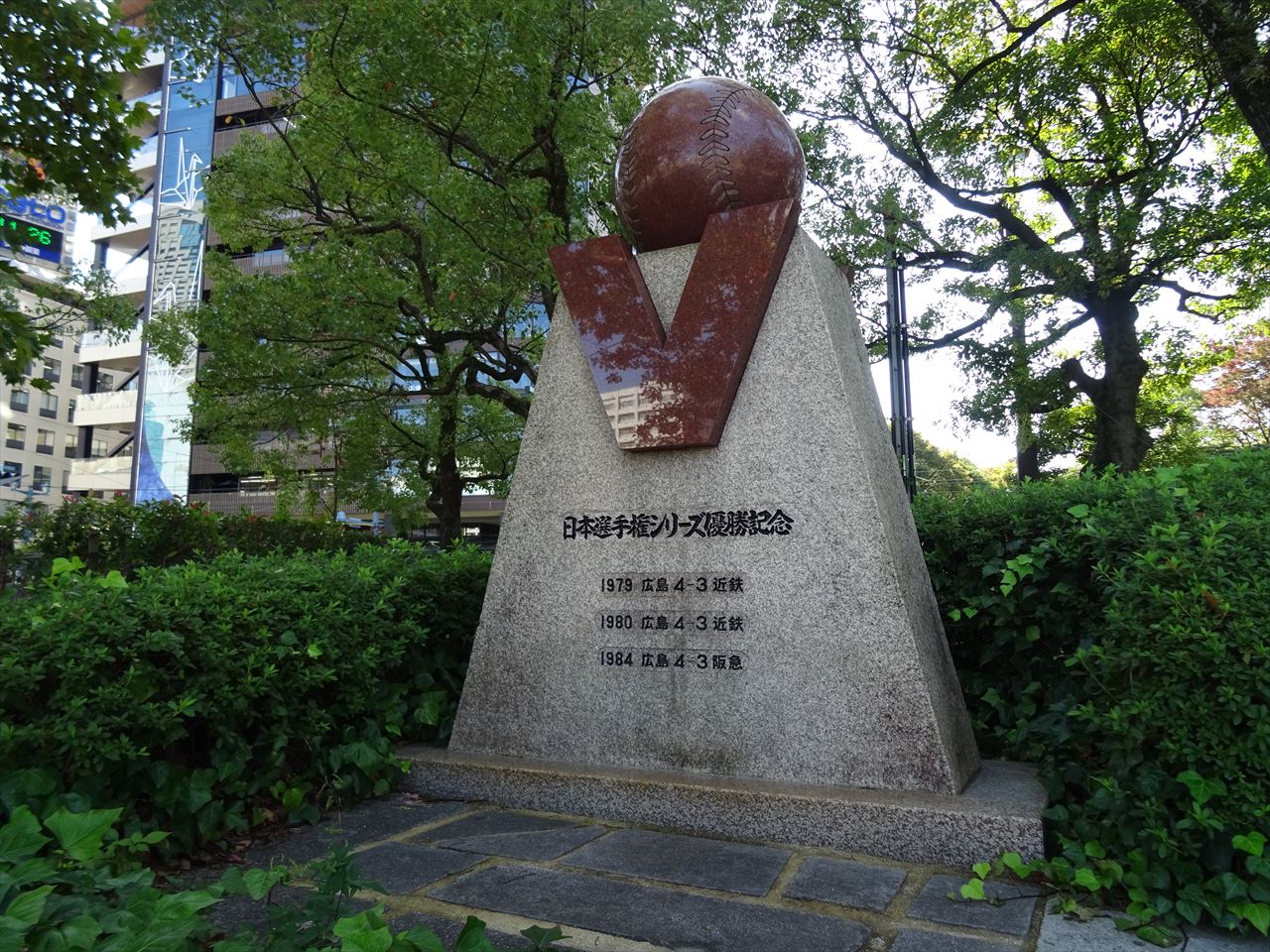 About the Stadium and Monument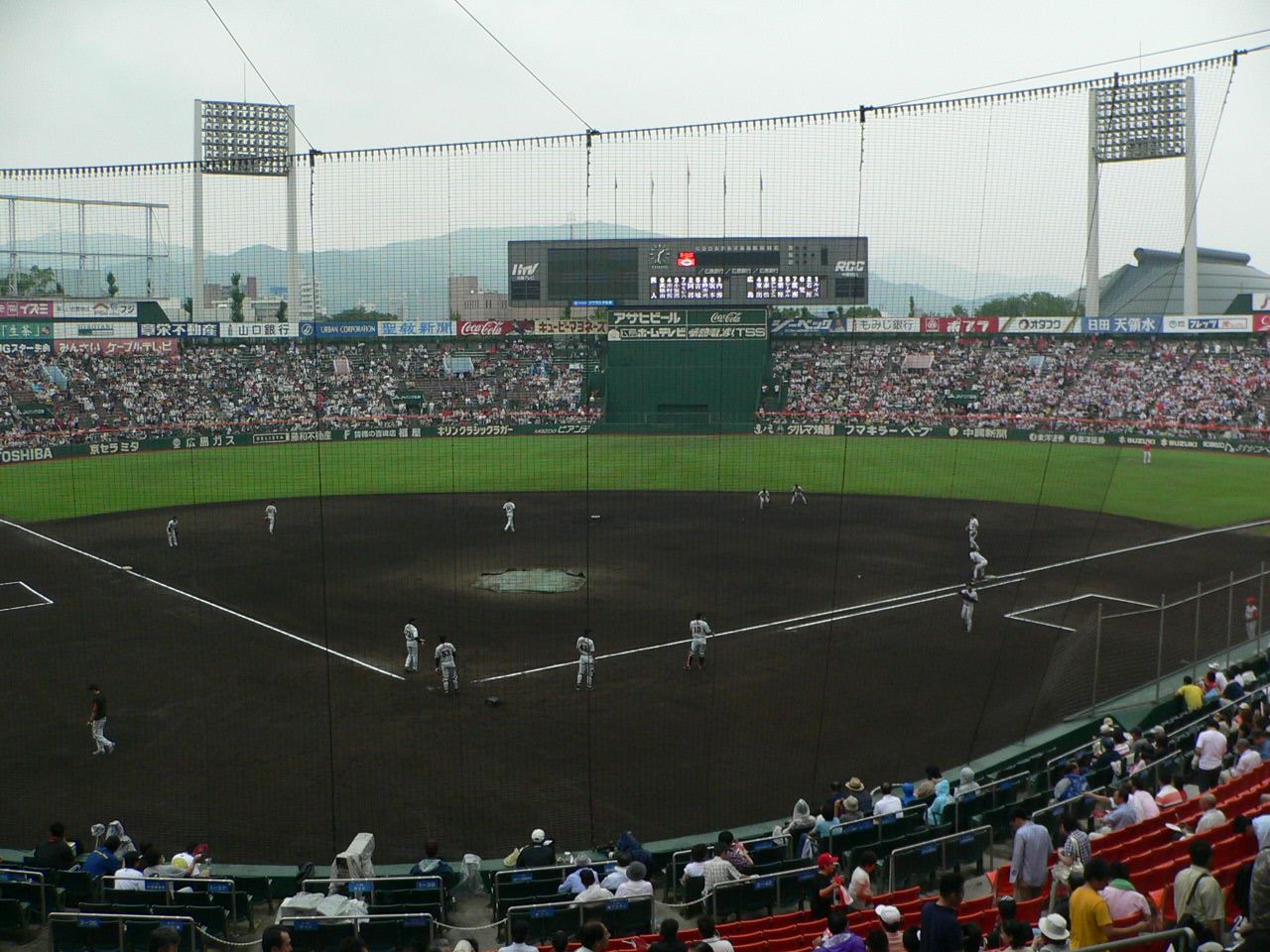 This photo was taken when official games were still being played at the Hiroshima Municipal Baseball Stadium.
Location: 5-25 Motomachi, Naka-ku, Hiroshima City, Hiroshima Prefecture
Capacity: 32,000 
Home team: Hiroshima Toyo Carp
Dugout: Hiroshima Toyo Carp on the first base side, visiting team on the third base side
Opened: July 24, 1957 (Closed: September 1, 2010)
Explore Hiroshima
Travel Tips & Information
Here is the basic information about Hiroshima as a reference for planning your trip.
1. "Getting there & Around" Hiroshima
If you are coming to Hiroshima City from the Tokyo metropolitan area or elsewhere, you will basically arrive at Hiroshima Station using the Tokaido and Sanyo Shinkansen lines.
If you are coming from Kansai or Kyushu, you can use the Sanyo and Kyushu Shinkansen trains, Sakura and Mizuho.
Here is a guide on how to get to the Hiroshima, Miyajima and Kure areas and how to get around the city.
2. "Where to Stay" in Hiroshima
Hotels in the Hiroshima, Miyajima, and Kure areas are listed below.
3. "What to Do & See" in Hiroshima
The Mazda Stadium can be reached mainly from Hiroshima Station, and the city has many tourist attractions such as the Atomic Bomb Dome and Peace Memorial Park.
Miyajima can be reached by taking a conventional train from Hiroshima to Miyajima-guchi and then taking a ferry.
Kure is home to the Yamato Museum. Kure is about 30 minutes from Hiroshima by rapid train.
We have picked out some of the best sightseeing spots in the Hiroshima, Miyajima and Kure areas.
4. "What / Where to Eat" in Hiroshima
Hiroshima's okonomiyaki is a famous gourmet food that is famous throughout Japan. Hiroshima is also home to famous souvenirs such as momiji manju.
We have picked up gourmet foods in the Hiroshima, Miyajima and Kure areas and stores in the city.