MAZDA Zoom-Zoom Stadium Hiroshima is the home of the Hiroshima Toyo Carp, and is designed in the style of an MLB ballpark, with an asymmetrical design that is rare in Japan. On and around August 6, the Hiroshima Carp hosts a game called "Peace Night" to pray for world peace.
Getting to the Stadium
From JR Hiroshima Station, it is easy to get there by walk, and from the Kamiyacho and Hatchobori areas, it is easier to take the streetcar to Hiroshima Station. On game days, the area in front of the station is filled with Carp fans, so you won't have to worry about getting lost.
Street Cars
It takes less than 20 minutes from Kamiyacho-Higashi to Hiroshima Station by streetcar, and the fare is 190 yen. From Kamiyacho-Higashi Station, you can take Line 1, Line 2, or Line 6. When you arrive at Hiroshima Station, take the alley on the right towards the south exit of JR Hiroshima Station, which leads to "Carp Road" along the railroad tracks. In this area, there is a "Monument Square" that tells the history of the Hiroshima Carp, which will celebrate its 70th anniversary in 2020. From there, walk up the ramp and you will reach the Mazda Stadium.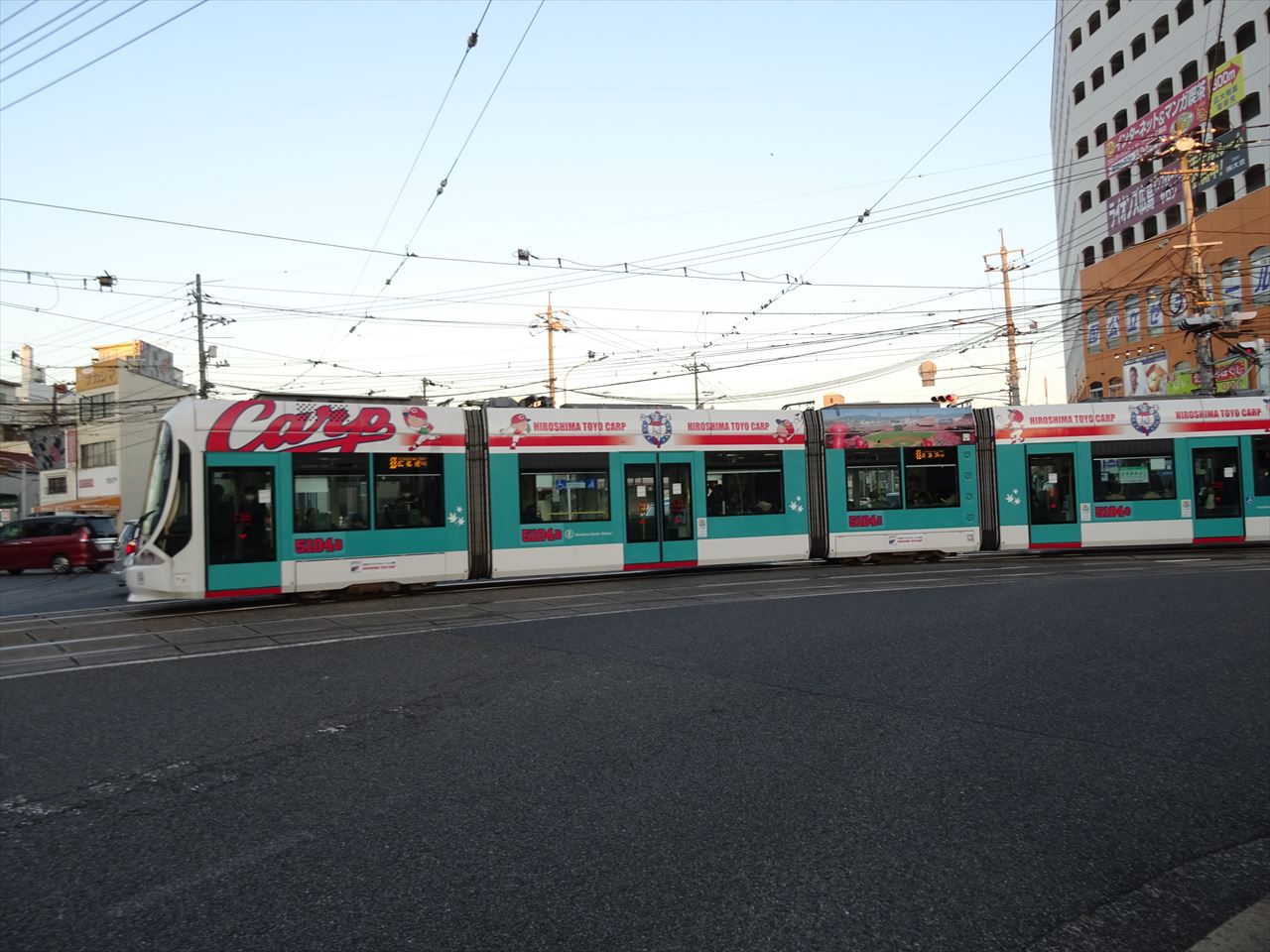 About the Stadium
This stadium is relatively new and was built in 2009. It is a stadium with a unique structure like a major league baseball stadium. The seating area also features a variety of unique premium seating options. You can enjoy watching baseball while lying down and eating and drinking.:)
Address: 2-3-1 Minamikaniya, Minami-ku, Hiroshima, 
Capacity: 33,000
Home team Hiroshima Carp
Surface: Natural grass
Dugout: 1B | Carp, 3B | Visitor 
Open: April 1, 2009
Lower Level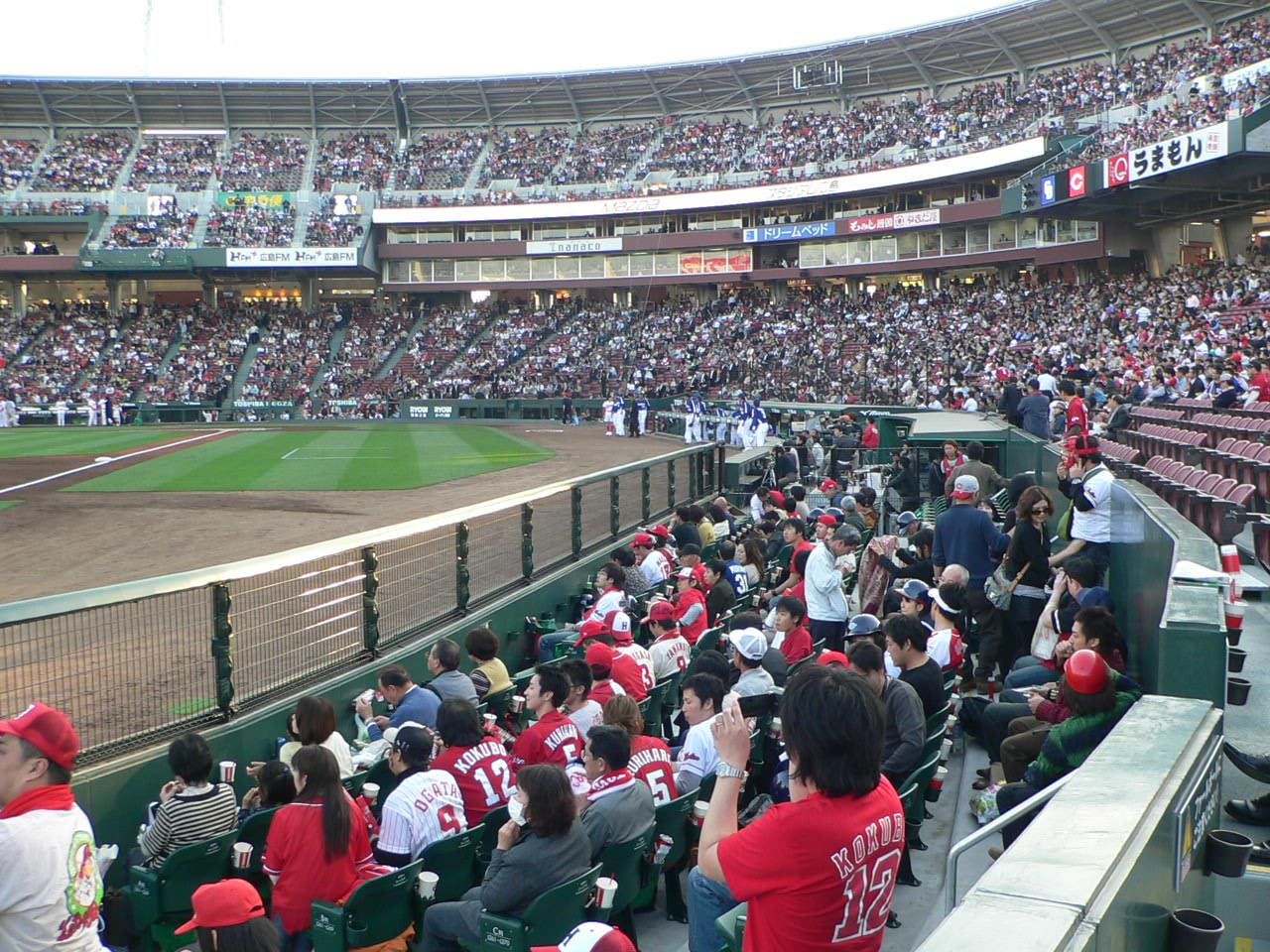 Upper Level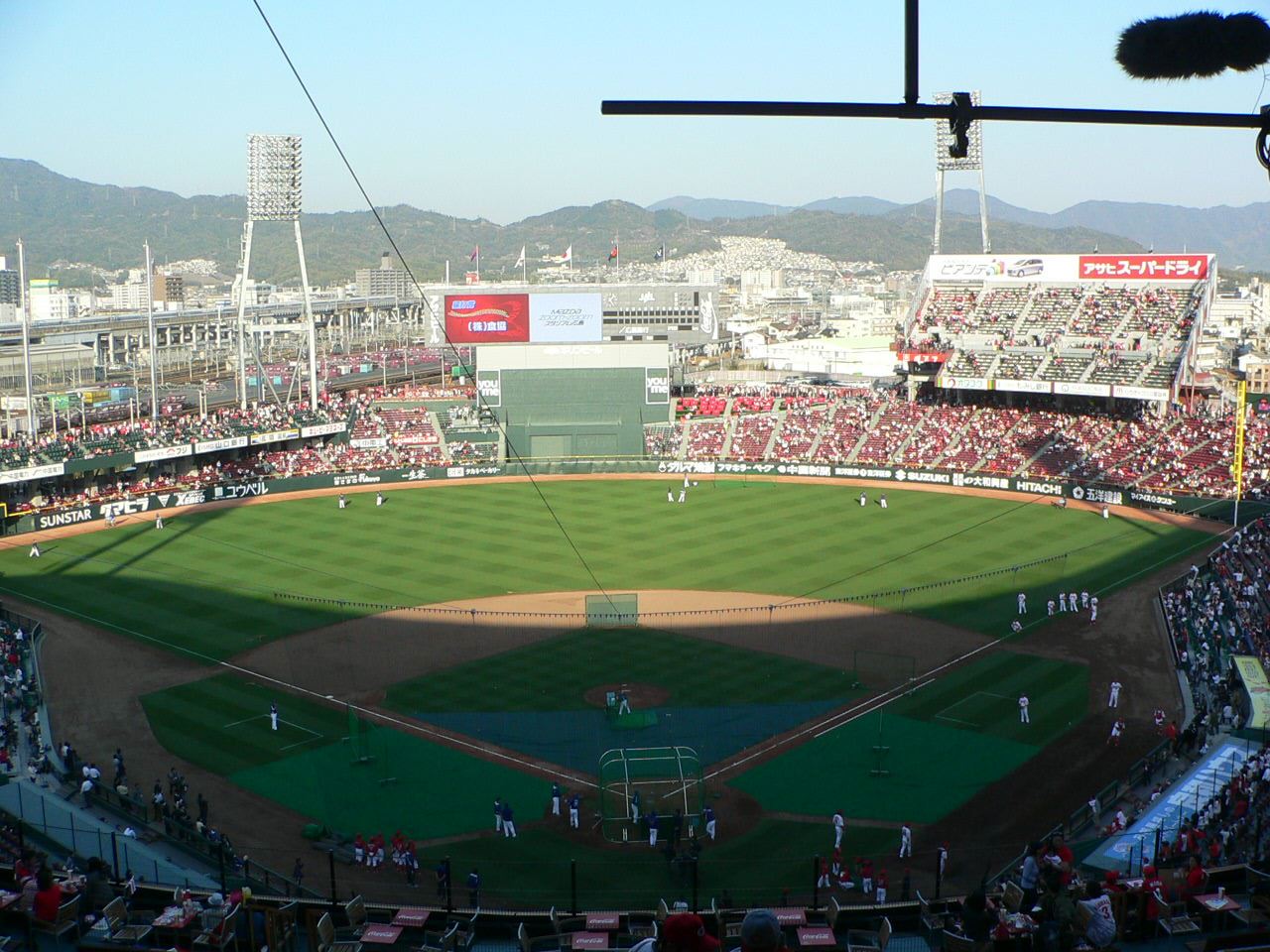 Bleachers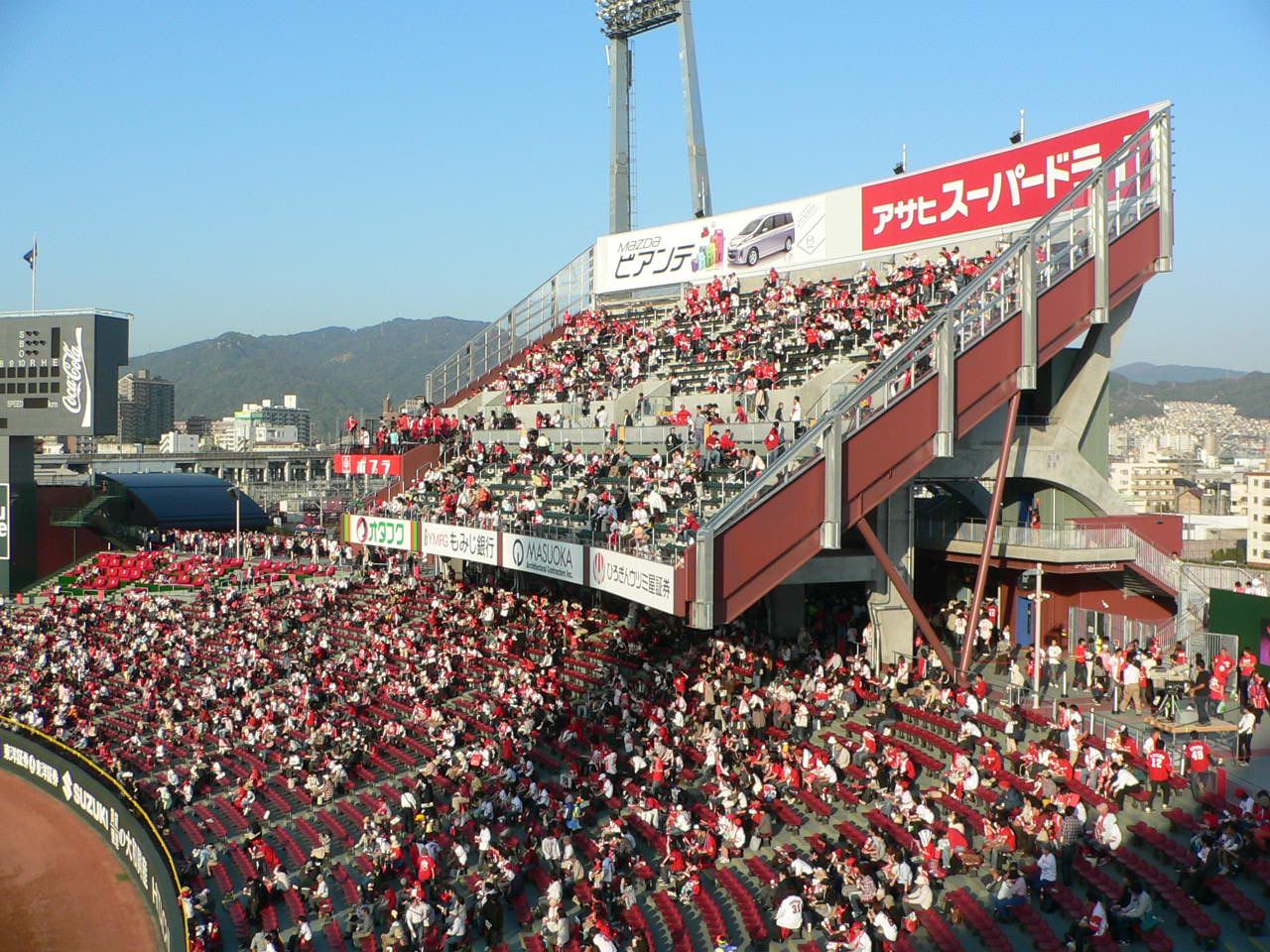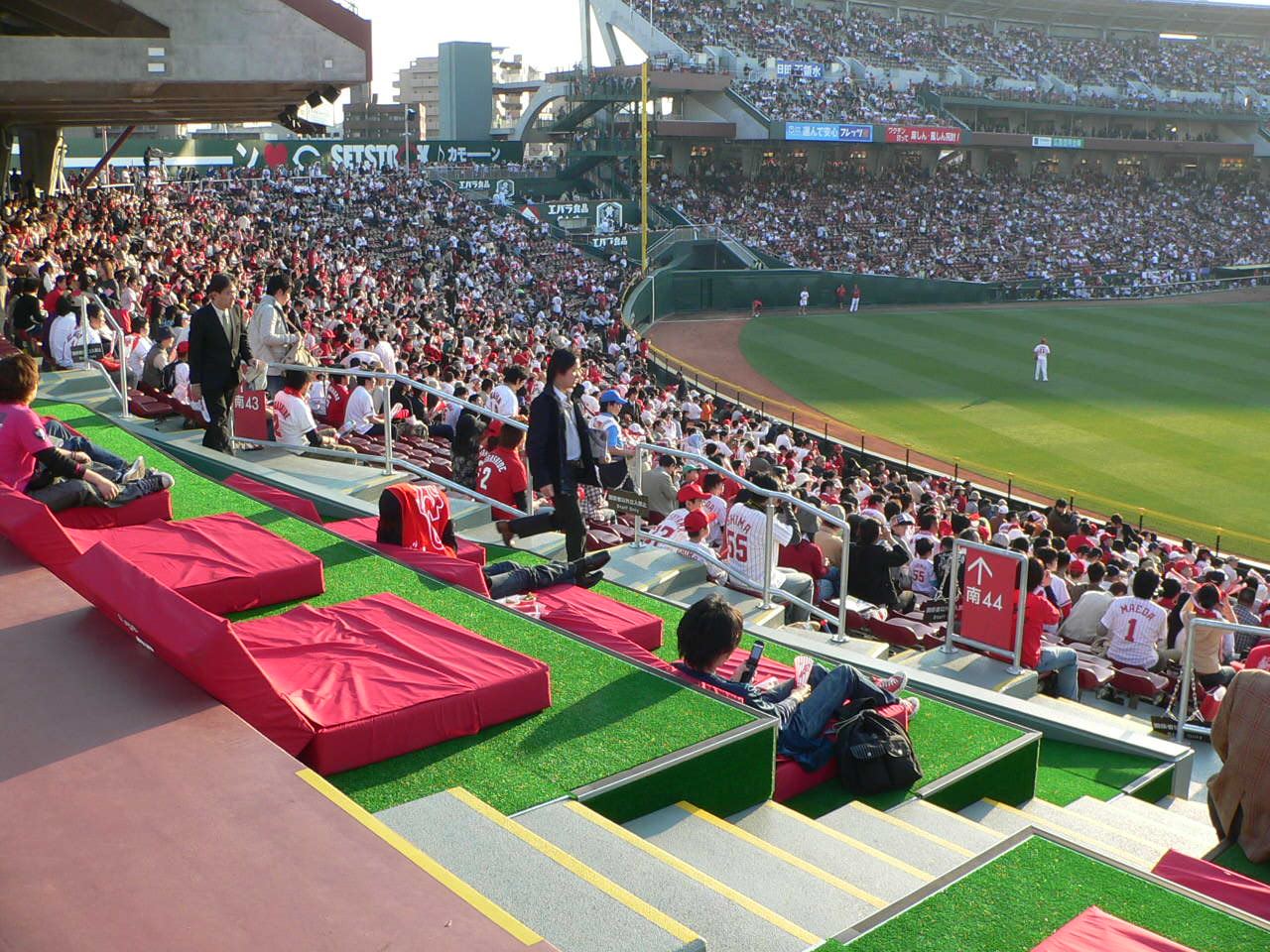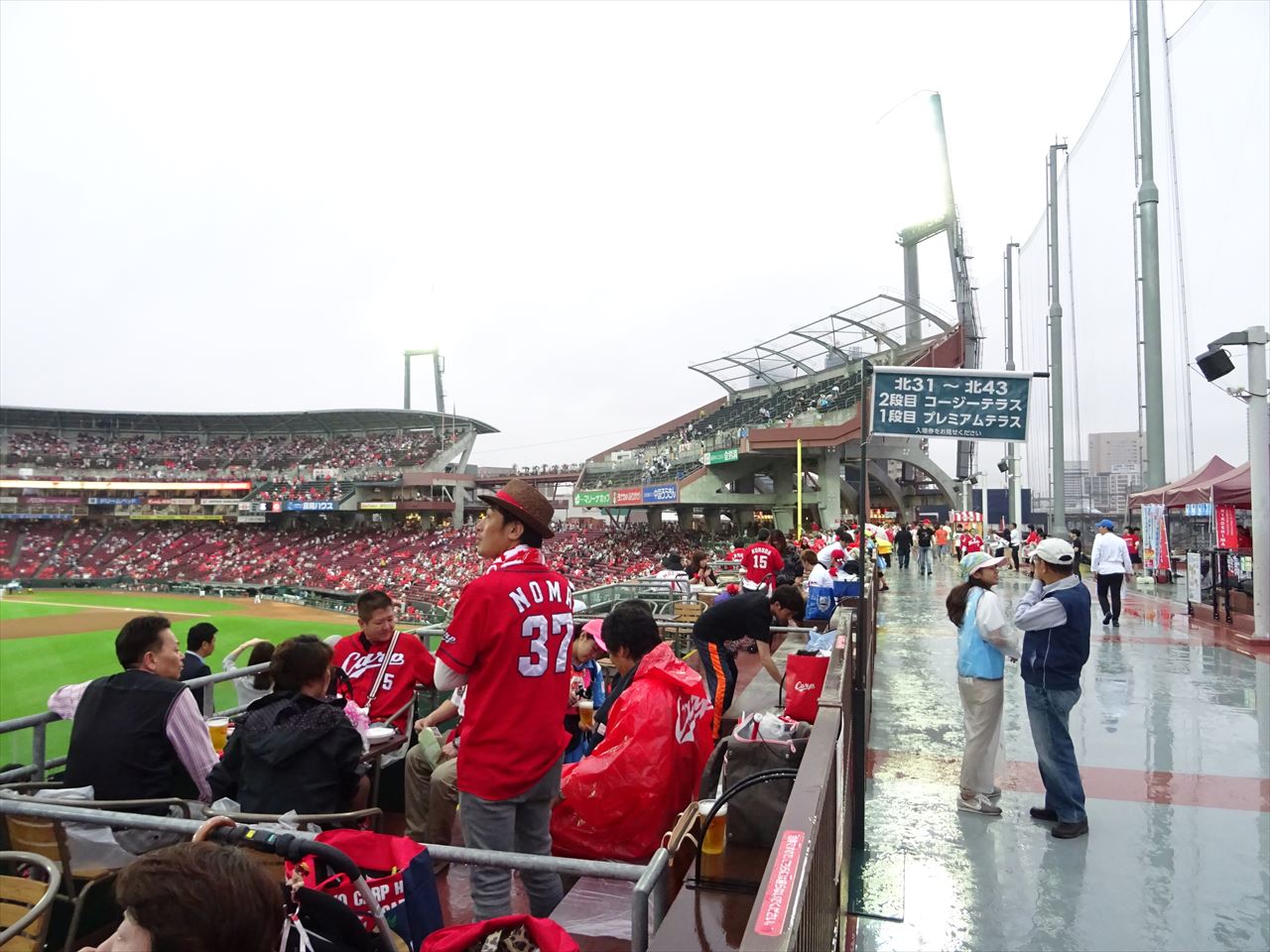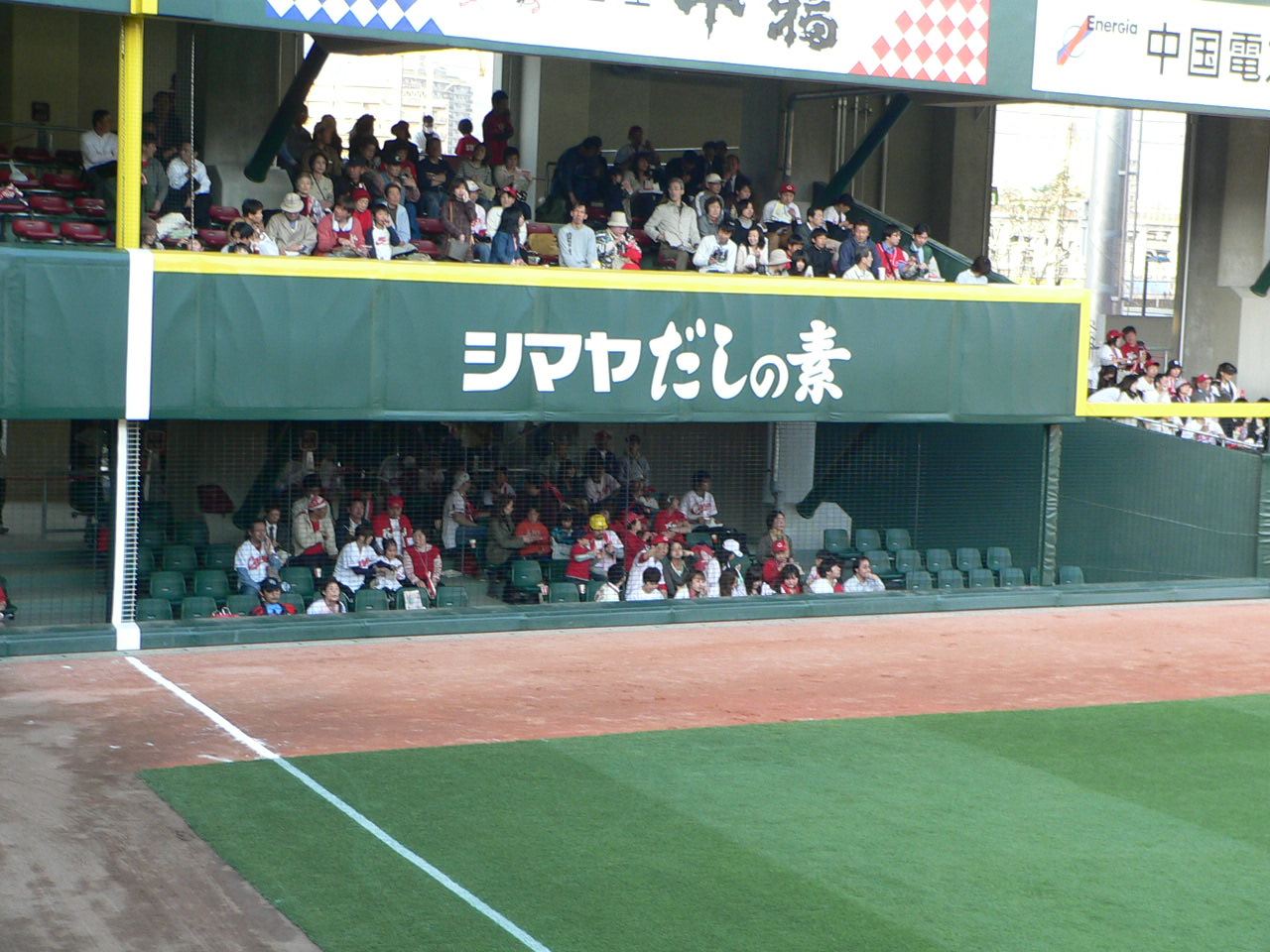 Explore Hiroshima
Travel Tips & Information
Here is the basic information about Hiroshima as a reference for planning your trip.
1. "Getting there & Around" Hiroshima
If you are traveling to Hiroshima from the Tokyo, Osaka, or Nagoya area, take the Tokaido/Sanyo Shinkansen; if you are traveling to Hiroshima from the Fukuoka area, take the Kyushu/Sanyo Shinkansen. This section provides information on how to get to the Hiroshima, Miyajima, and Kure areas, as well as transportation options in Hiroshima City.
2. "Where to Stay" in Hiroshima
Hotels in the Hiroshima, Miyajima, and Kure areas.
3. "What to Do & See" in Hiroshima
Hiroshima City has many tourist attractions such as the Atomic Bomb Dome and Hiroshima Peace Memorial Park etc. Miyajima can be reached from Hiroshima by taking a local train to Miyajima-guchi and then taking a ferry. Kure is home to the Battleship Yamato Museum. Kure is about 30 minutes from Hiroshima by rapid train. Here are a few tourist attractions in the Hiroshima-Miyajima-Kure area.
4. "What / Where to Eat" in Hiroshima
Hiroshima-style okonomiyaki is a famous gourmet food throughout the country. Depending on the season, there are also delicious oysters that you can only taste here. Hiroshima is also known for its famous souvenirs such as Momiji Manju (A bun stuffed with red bean paste.) Here are a few restaurants we recommend in the Hiroshima, Miyajima, and Kure areas.