Saitama Super Arena is one of the largest arenas in Japan.
It is also the venue for the World Figurative Skating Championships and Japan's national basketball team games.
Getting to the Stadium
Saitama Super Arena can be seen right from Saitama Shin-Toshin Station in Saitama Prefecture.
It is generally accessible from Saitama-shintoshin station, where the Keihin-Tohoku, Takasaki, and Utsunomiya lines stop, or from Kita-yono station on the Saikyo line.
It is not impossible to walk from Omiya Station, but it will take almost 30 minutes, and considering the frequency of the Keihin Tohoku Line, using the train will provide smoother access.
Please keep in mind that the ticket gates at Saitama-shintoshin will be crowded on the way home for events that attract a large number of people.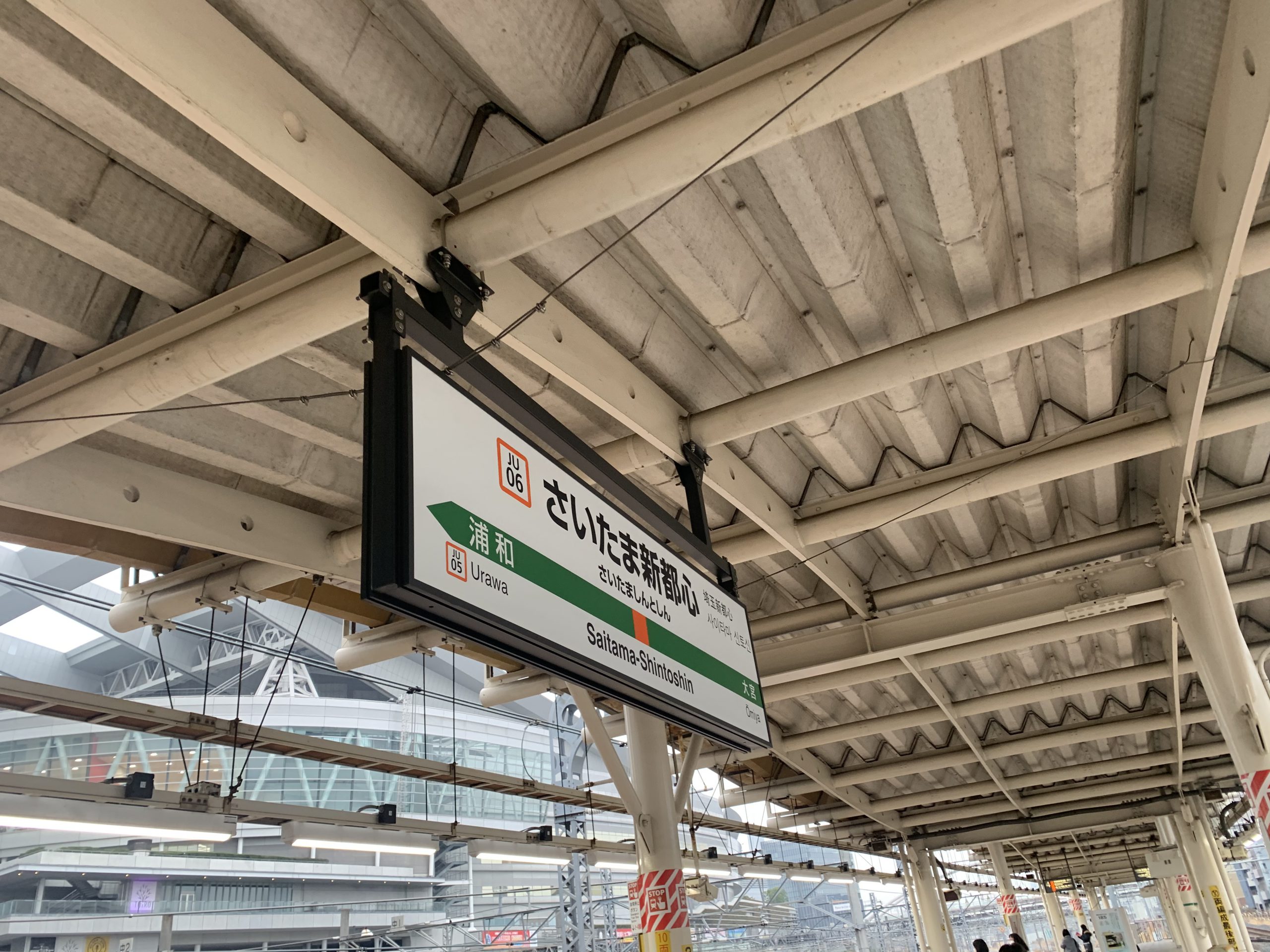 About Stadium
Saitama Super Arena is a movable arena, and the number of seats can be changed depending on the event.
In stadium mode, the maximum number of seats will be about 36,500.
This class of event is for martial arts and concerts.
In arena mode, the maximum seating capacity will be 22,000.
Basketball and volleyball will often be held in this class of seating capacity.
The capacity of venues such as the NBA is generally in the 18,000 seat class, so the arena can hold a lot more fans than that.
Location: 8 Shin-Toshin, Chuo-ku, Saitama City, Saitama 
Capacity: 37,000
Opened: in 2000
About Seats
The Saitama Super Arena can be roughly divided into the 200 level, which is the first floor of the stands, and the 400 level, which is the second floor of the stands.
In the case of the basketball layout, the "arena seats" are set up in the space between the 200 level of the stands and the court.
Arena seats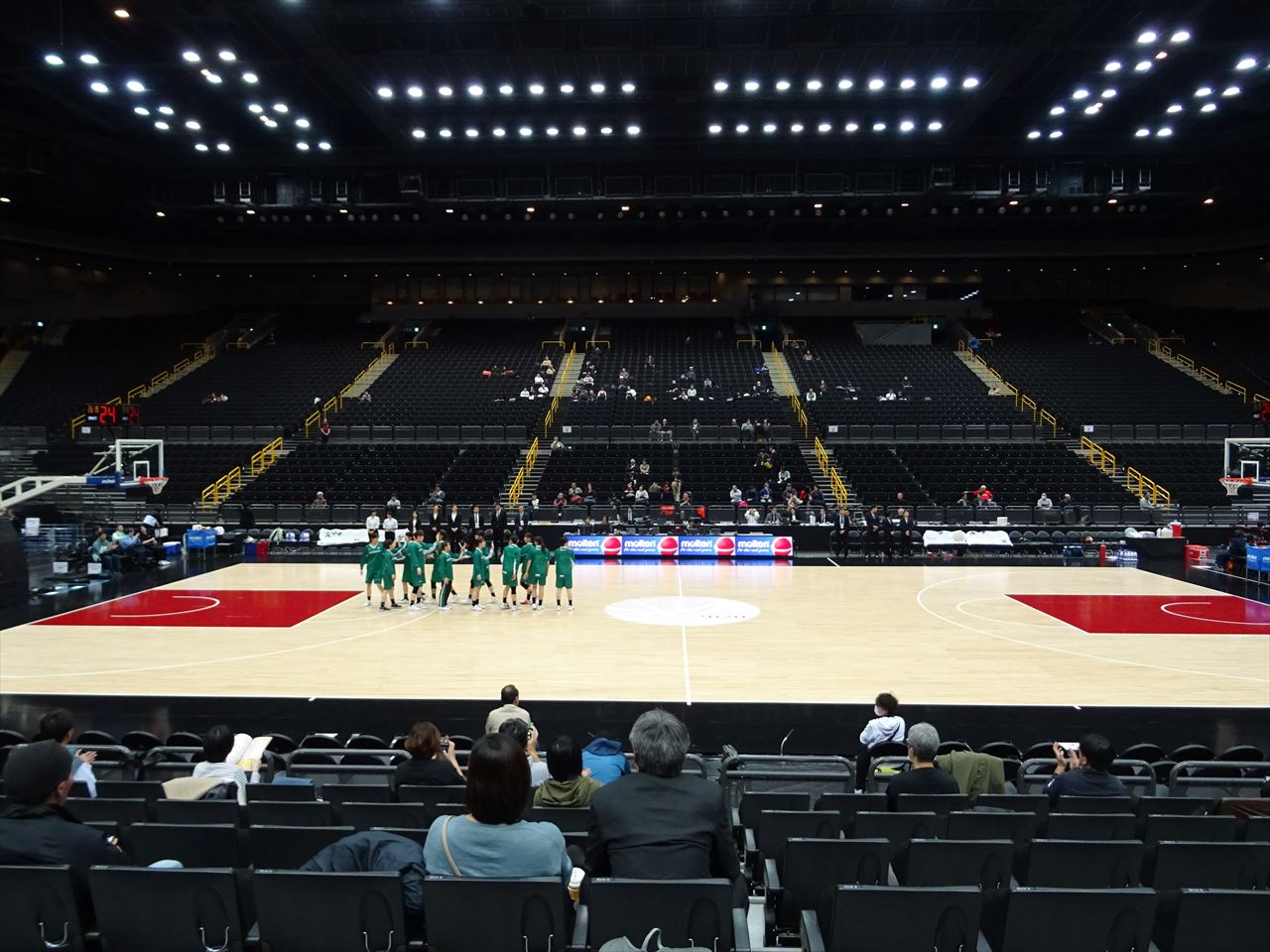 200 Level Seats (Lower Level)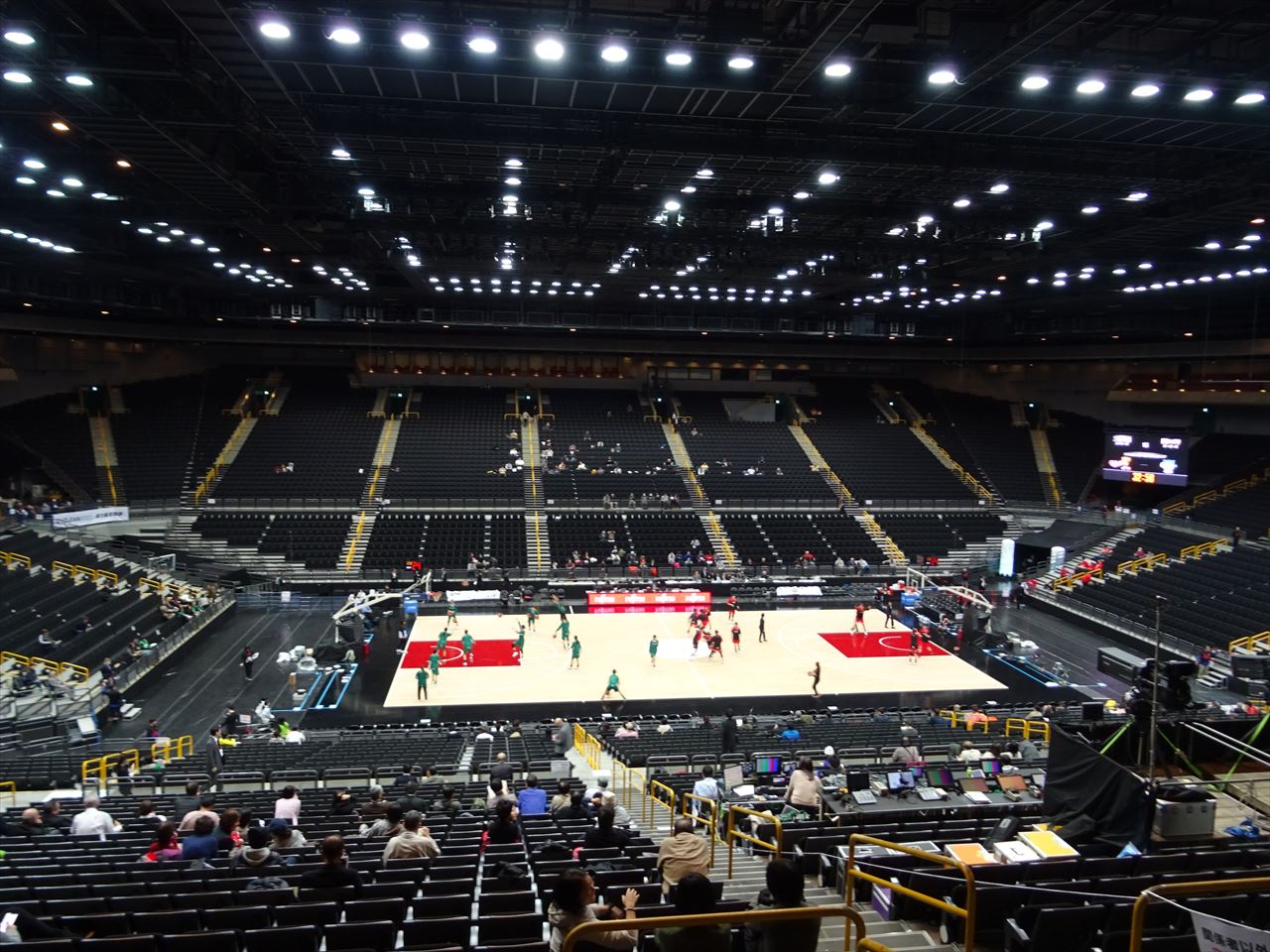 400 Level Seats (Upper Level)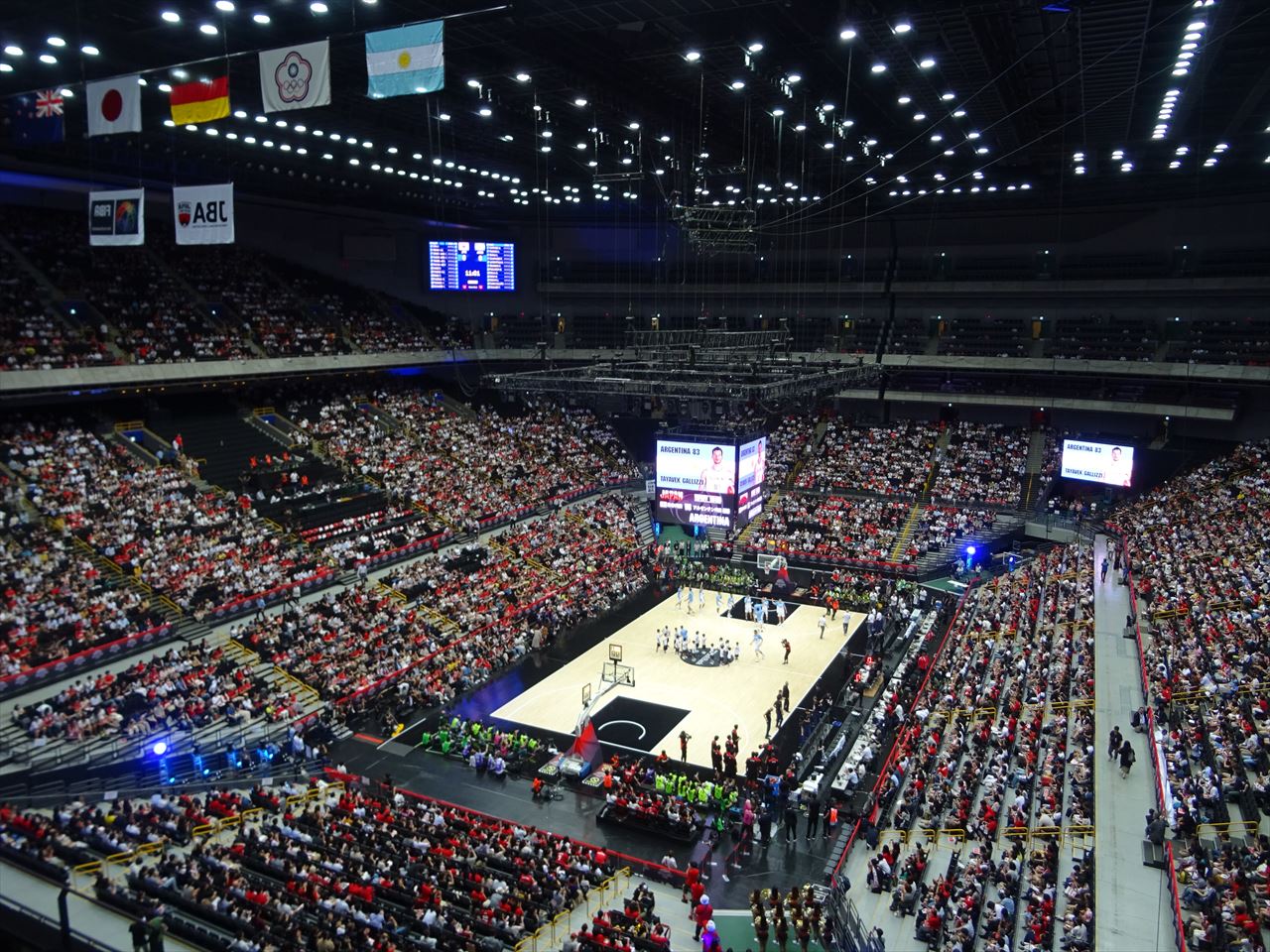 Video
Basic Information
What to bring
Compared to countries such as the U.S., events in Japan are relatively free in terms of what you can bring in, and there are very few venues where you cannot bring in a backpack.
As for drinks, please note that there are some events where you cannot bring in cans or bottles.
About re-entry
Most Japanese events will allow re-entry, but some events will not allow re-entry. Please make sure to check the event you will be attending.
If the event is at Saitama Super Arena, please be aware that re-entry may or may not be possible depending on the event.
Food and Drink
For events held at Saitama Super Arena, you can buy snacks and drinks at the venue.
The area around the venue is called "Keyaki Hiroba," and there are restaurants in this area, so you can also eat here.
The other side of the Super Arena at Saitama Shin Toshin Station is a large shopping mall called Cocoon, where you can also eat and drink.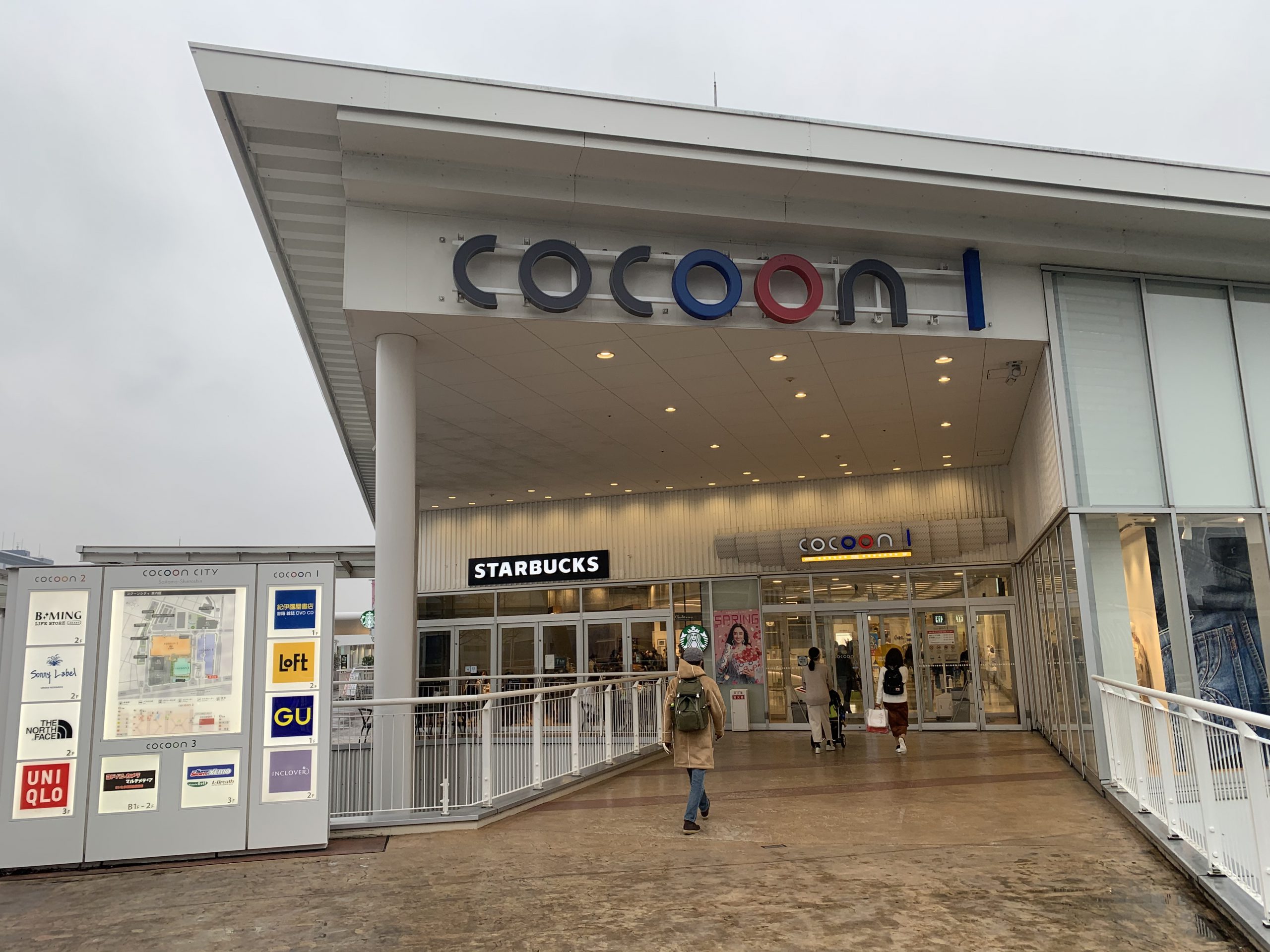 Explore Saitama
Travel Tips & Information
Here is the basic information about Saitama as a reference for planning your trip.
1. "Getting there & Around" Saitama (Urawa, Omiya), Kawaguchi, Ageo
Kawaguchi City will be a neighboring city to Tokyo, and Saitama City will also have good access to Tokyo via the Keihin Tohoku Line and Saikyo Line.
As for this area, it is basically convenient to travel by train since the train service is good.
Ageo City is only accessible by the Takasaki Line, and each venue is far from the station. For venues in Ageo, a car is also an option.
2. "Where to Stay" in Saitama (Urawa, Omiya), Kawaguchi, Ageo
Omiya Station is one of the largest stations in Saitama Prefecture, and the Shinkansen also stops there.
There are several hotels in Omiya Station, including around the station.
Since there are no high-class hotels in Saitama Prefecture, it is an advantage to stay there if you are basically looking for a hotel with the premise of staying at a business hotel and it is cheaper than in Tokyo.
3. "What to Do & See" in Saitama (Urawa, Omiya), Kawaguchi, Ageo
The Railway Museum is one of the most famous tourist spots in this area.
Take the New Shuttle from Omiya Station, get off at Tetsudo Museum Station, and it's just a short walk away.
4. "What / Where to Eat" in Saitama (Urawa, Omiya), Kawaguchi, Ageo
There is no such thing as a national-level local gourmet, but there are several popular restaurants in each city.
Here, I would like to introduce some restaurants in Saitama (Urawa, Omiya), Kawaguchi, and Ageo.