Sapporo Dome is the home of the professional baseball team, the Hokkaido Nippon-Ham Fighters. it's a dome stadium, so you don't have to worry about the weather.
Hokkaido Nippon-Ham Fighters
The Hokkaido Nippon-Ham Fighters are a Japanese professional baseball team based in Sapporo, Hokkaido. They compete in Nippon Professional Baseball (NPB) as a member club of the Pacific League(PL). The team has won three Japan Series titles(1962, 2006 & 2016) and seven Pacific League titles. Current major leaguers Yu Darvish and Shohei Ohtani contributed to winning the Japan Series in 2006 and 2016. The team is scheduled to move from Sapporo Dome to the new stadium currently under construction.
Home Stadium: Sapporo Dome
# of Games: 143 games
Regular Season: Late March to mid-October
Japan Series Titles (3): 1962, 2006, 2016
PL Pennants (7): 1962, 1981, 2006, 2007, 2009, 2012, 2016
Getting to the Stadium
Subway Tobo Line
Take the subway Tobo line from Sapporo Station to Fukuzumi Station (End station). Exit #3 and walk about 10 minutes to the Sapporo Dome.
About the Stadium
Address: 1 Hitsujigaoka, Toyohira-ku, Sapporo, Hokkaido, Japan
Capacity: 40,476
Opened: 2001
Dugout: 1B/Fighters,  3B/Visitor 
Surface: Artificial Turf
Information: 
Sapporo Dome is shared with the Hokkaido Consadole Sapporo (Soccer), and the stadium has a single "Level" of seating.
During a Consadole match, a movable natural lawn field moves into the dome from the outside. It takes about half a day to install a soccer field.
Seating Chart (Official website)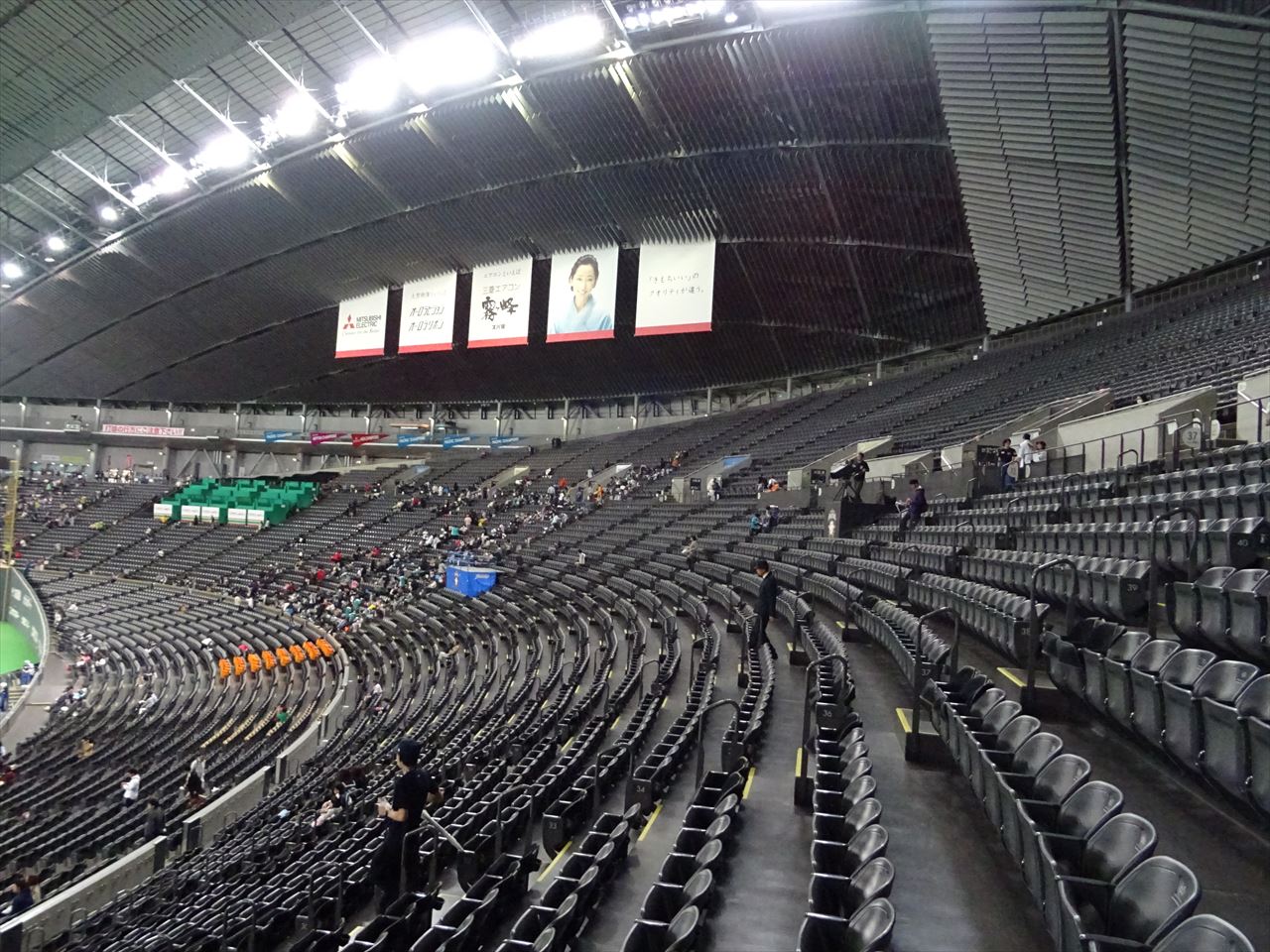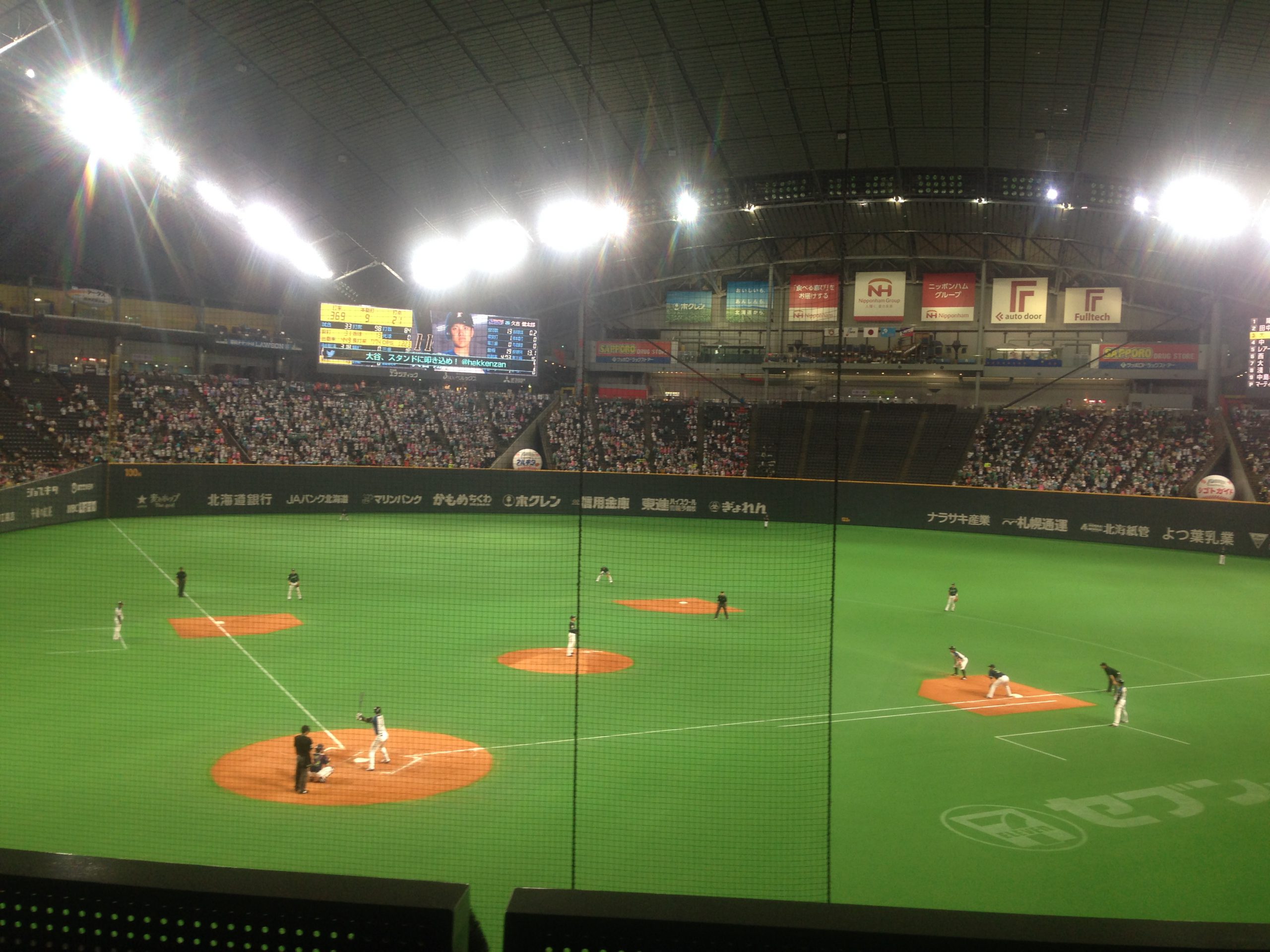 Explore Sapporo
Travel Tips & Information
Here is some basic information about Sapporo.
Professional Sports Teams in Hokkaido
1.Getting there and Around Sapporo
Many tourists use airplanes to travel from Honshu (the main island of Japan) to Hokkaido. The nearest airport to Sapporo is New Chitose Airport. Here is how to get to Sapporo Station from New Chitose Airport.
The most popular area for travelers to stay in Sapporo is around the Susukino area or Sapporo Station. Here are some of the best quality hotels in Sapporo.
3."What to Do & See" in Sapporo
We have selected some "Must See" attractions for you in Sapporo city. Enjoy! 
4."What/Where to Eat" in Sapporo
Sapporo Ramen, Sushi, Seafood, Soup-Curry, Jingiskan (Genghis Khan) BBQ, Corn, Potato, Ice Cream, Soft Cream...You can't stop eating in Sapporo. As Japan's northernmost island, Hokkaido has its own culture and is famous for its fresh seafood, farm & dairy products. We will suggest some ideas about what to eat in Sapporo.