Here is a guide on how to buy and use Suica for people coming to Japan from overseas. Suica is an e-money card used for JR trains, buses, subways, shopping, etc. If you are planning to purchase a JR Rail Pass, you can also use it together with Suica to make your travel on public transportation much easier.
JR East offers a "Welcome Suica" card, which is valid for 28 days from the date of purchase and does not require a deposit for people visiting Japan from overseas. However, the number of places where you can buy this card is limited, so I will explain SUICA, which you can buy at any JR line station.
*A deposit of 500 yen per card is required at the time of purchase but will be refunded when the card is returned.
Useful for short-distance JR lines and Subways.
A common convenience of having a SUICA card, whether you have a JR Rail Pass or not, allows you to use the subway and local buses in Tokyo and other major cities. Especially in the Tokyo area, you can use the subway to expand your range of activities, so you don't have to buy a ticket every time. It is also very convenient to use it for shopping in many places.
*The JR Rail Pass does not allow you to ride the Metro subway.
Buying a ticket or Just "tap-and-go."
Train and subway fares in Japan are a bit complicated, so it can be a hassle to buy a ticket with the wrong amount and have to pay it off at the station where you get off. If you have Suica, you don't need to buy a ticket and go directly to the ticket gate, tap it, and the fare will be automatically deducted from your card at the arrival station.
How to buy a Suica
Suica can be purchased at ticket machines at stations. You can choose the language, so there is no problem in terms of language. However, you may be wondering about the "types," so We'd like to add a little more information.
(1) Go to the ticket vending machine.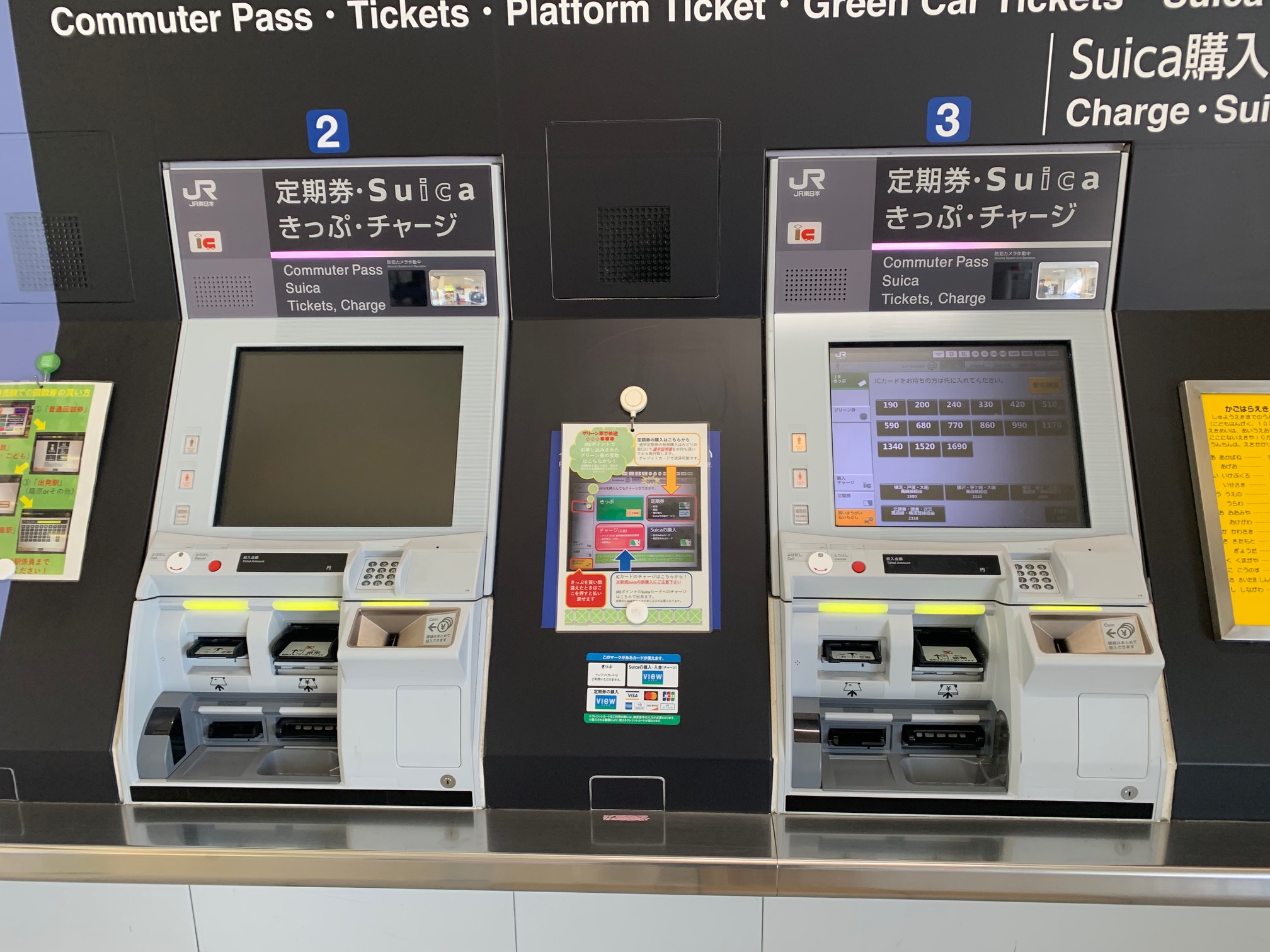 (2) Select your language.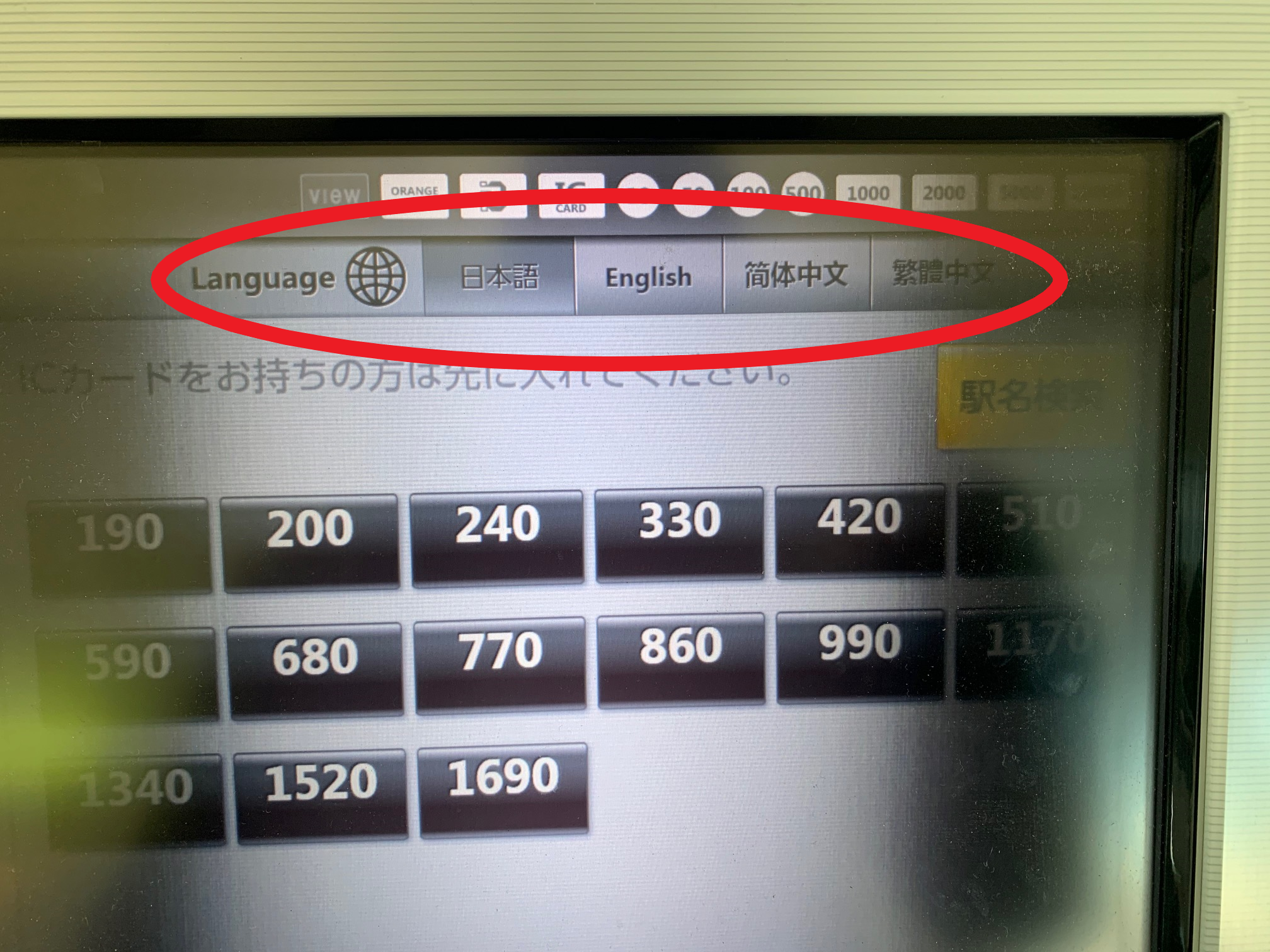 (3) The display may differ depending on the ticket machine, but in this case, you will see "Purchase, Charge, Add Value" in the lower-left corner, so press that button.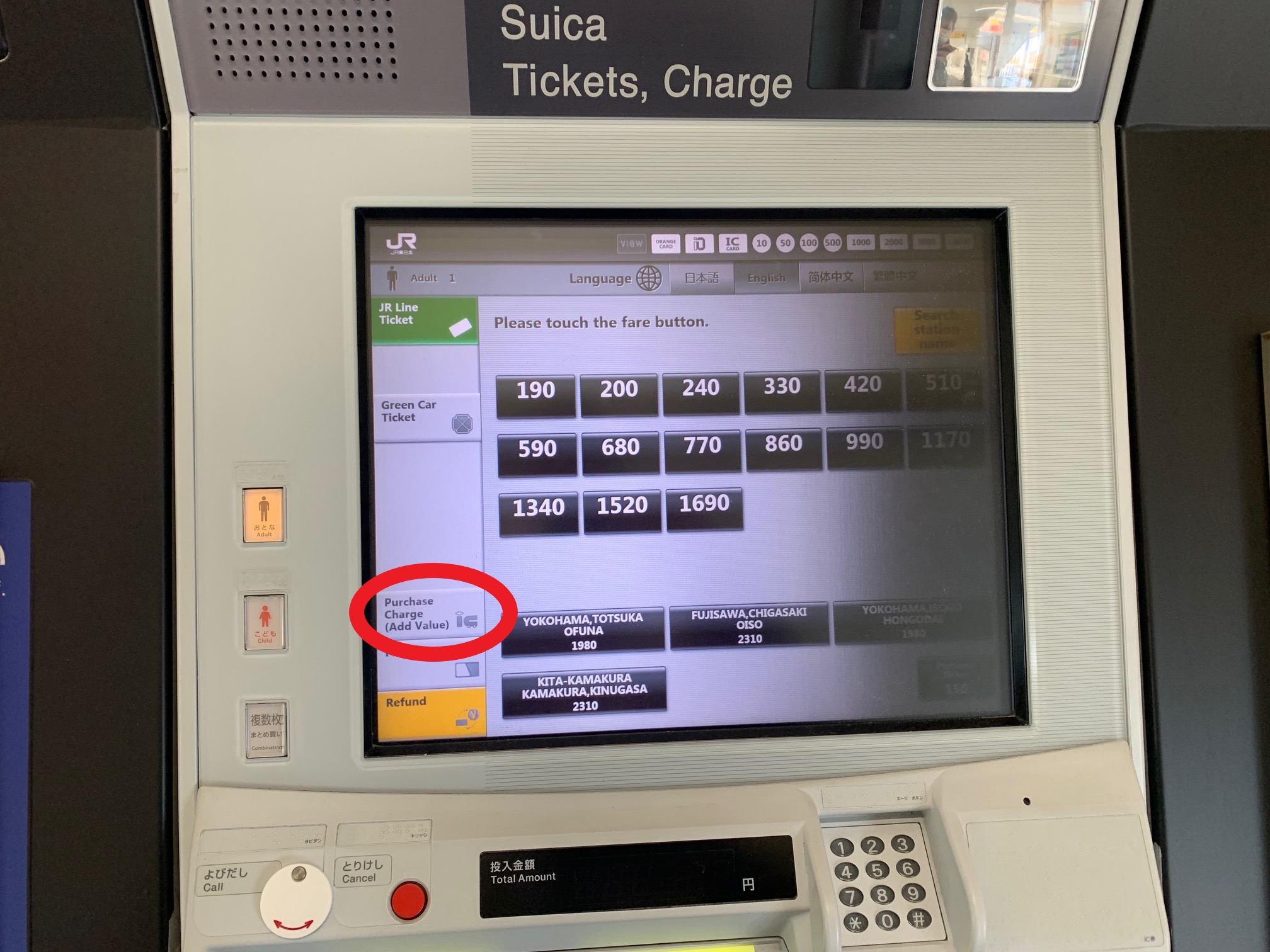 (4) On the next screen, you will see the types of Suica.
One of the black buttons is a Suica with your name on it, the other is a Suica without your name on it, and the pink area on the screen below is a recharge. Either of the black buttons is fine, but if you put your name on it, you can have it re-issued if you lose it.
In this case, I choose the "Blank Suica," which can be issued quickly.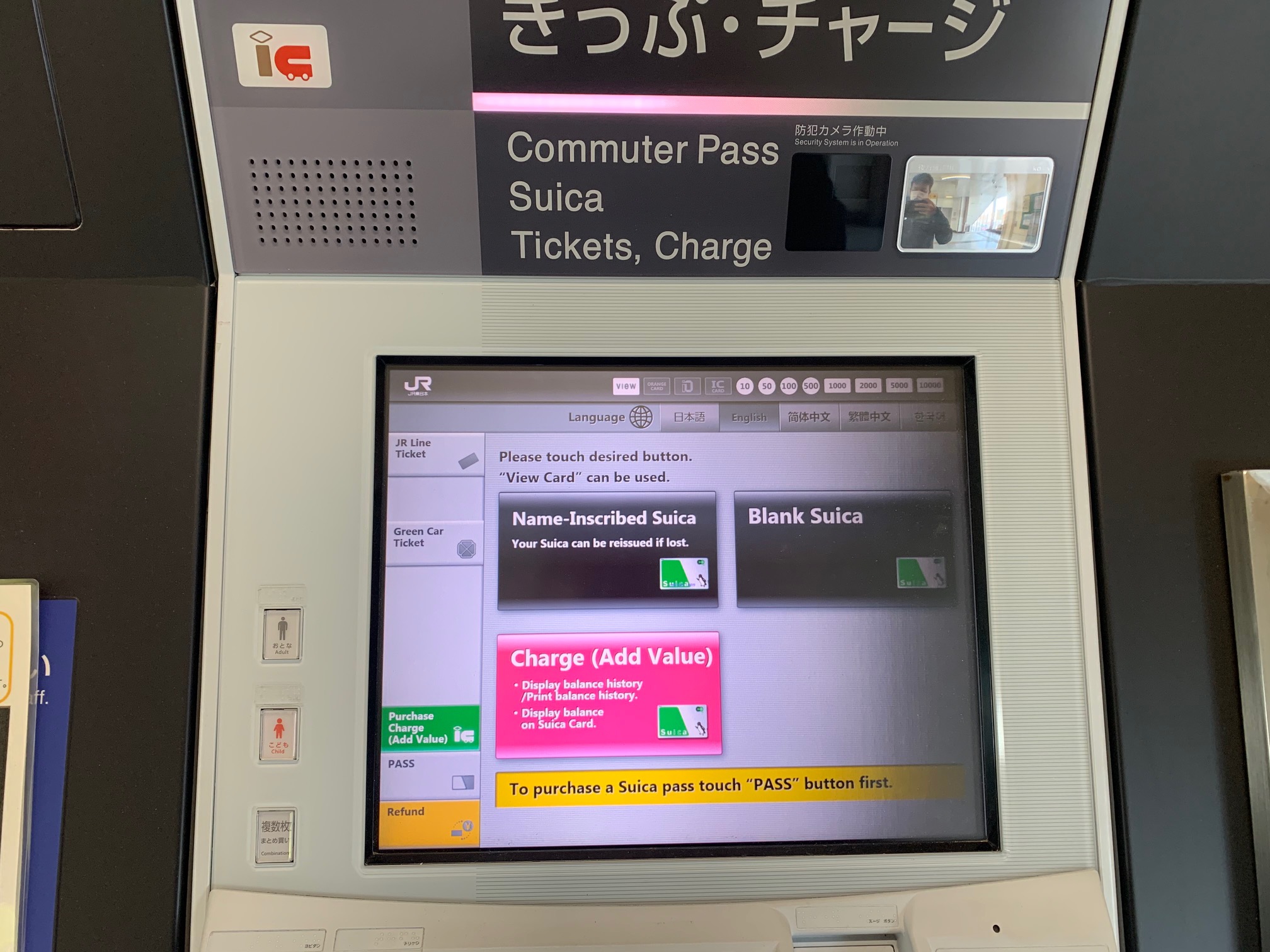 (5) On the next screen, you will be asked how much you want to put in your Suica. 500 yen will be the deposit (refunded when you return it), so if you have 1000 yen, you can ride for 500 yen. Please choose the amount you think you will use.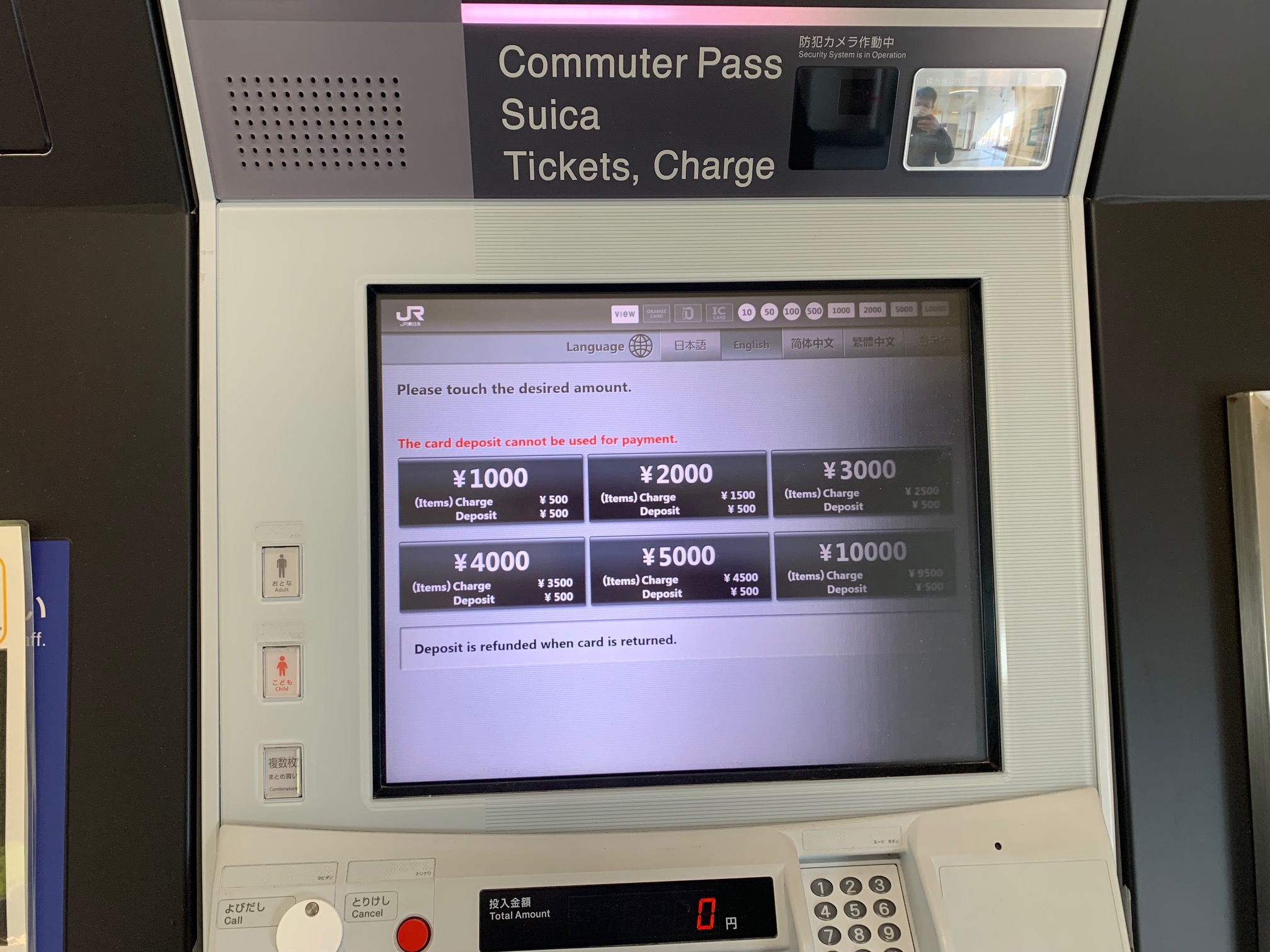 (6)Finally, the payment screen. To pay in cash, insert the bill into the "Bill" slot at the machine's bottom, where the yellow light is on.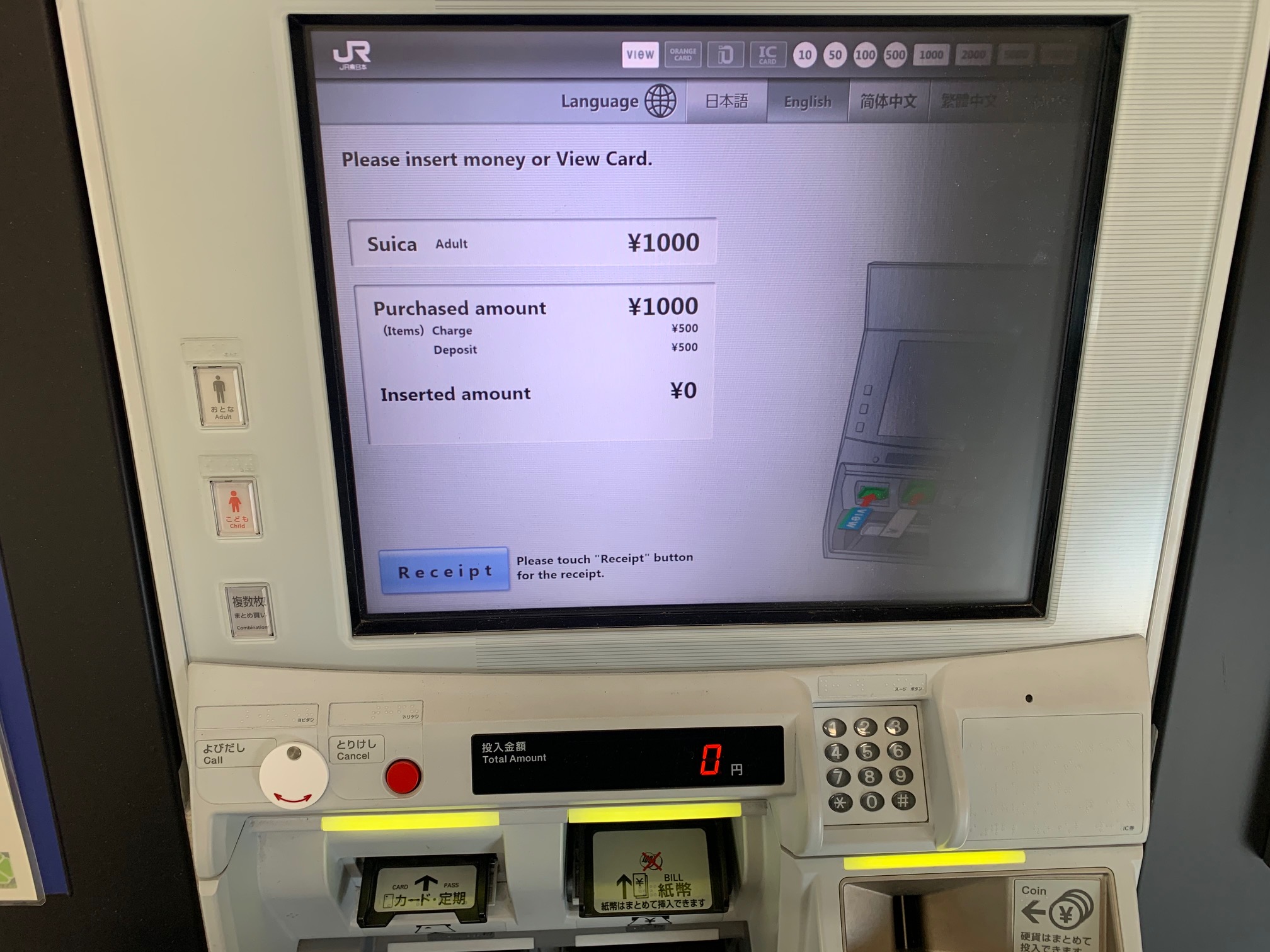 (7) When the payment is complete, the Suica card is yours.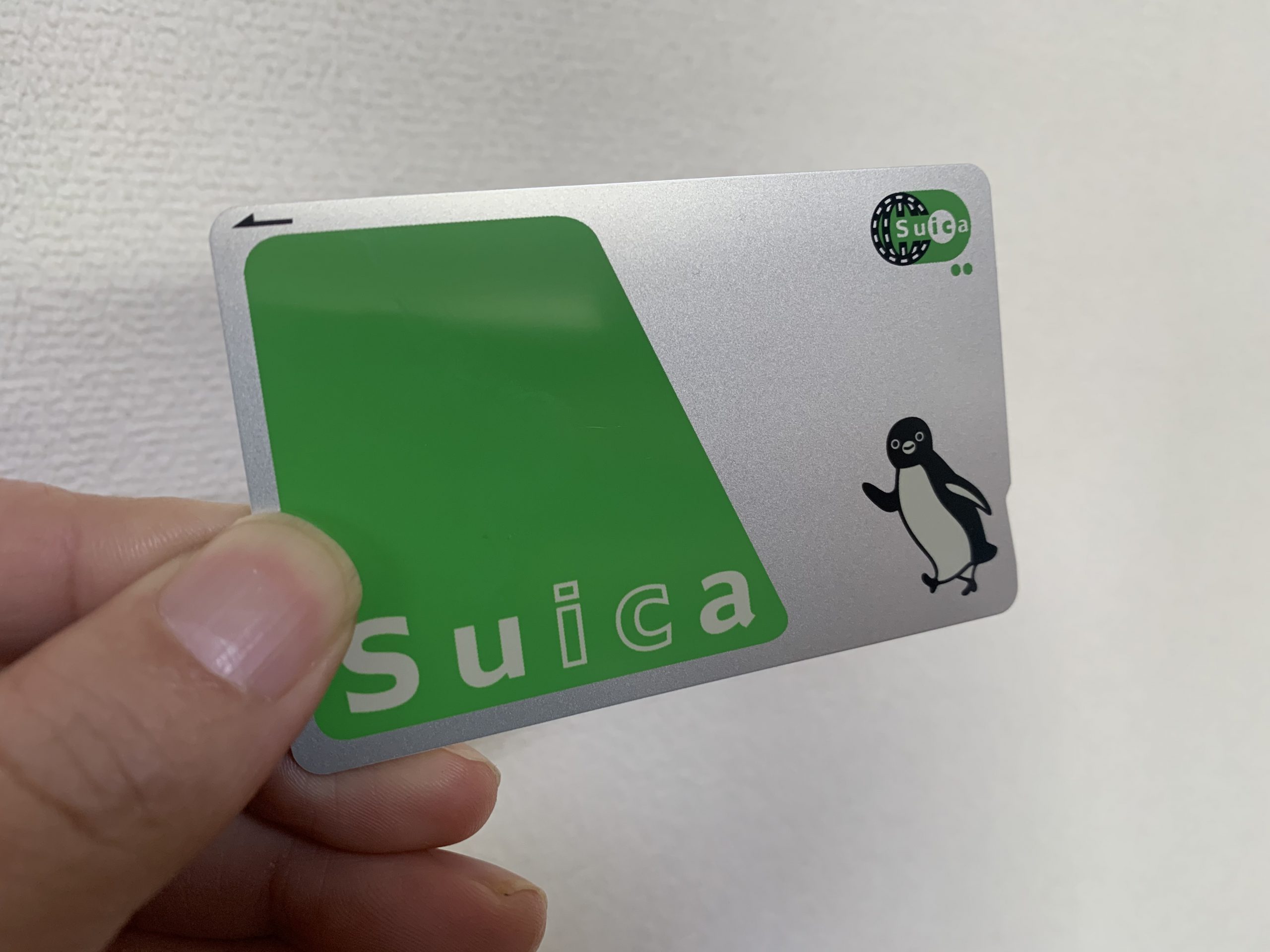 (8) All you have to do is to TAP this card on the blue spot at the ticket gate.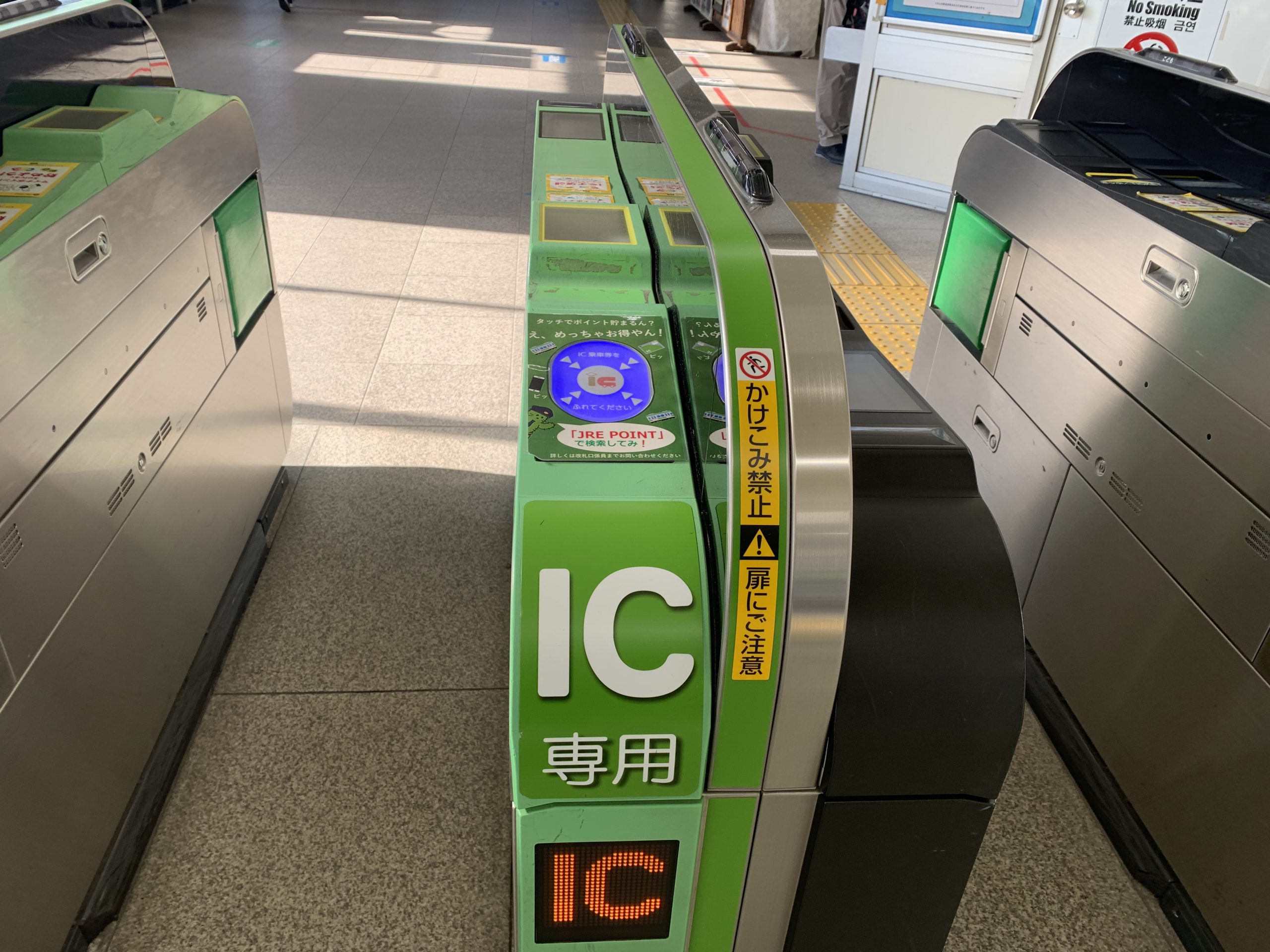 Don't forget to tap it when you enter and exit the ticket gate. If you don't, you won't be able to use it next time.