Ramen is one of the most popular foods in Japan.
Therefore, if you are staying in Japan, you should definitely try ramen, but you may be a little nervous about how to order it.
In order to give you an idea of what to expect, here is a general guide on how to order ramen.
Ramen is basically a dish that is eaten in a very short time.
Ramen is a food that "soggy" over time, and when it does, it becomes somewhat different from the food that the restaurant wants you to eat.
Therefore, when it comes to ramen, please take a bite as soon as possible after it is served.
It is not a good idea to leave the ramen untouched for a while after it is brought to you.
Therefore, if you are eating ramen at a restaurant that offers beer and snacks in addition to ramen, order the beer and snacks first.
After you have had your beer and are satisfied with your meal, it is better to order ramen at the end.
Price range for ramen
Ramen can be found at inexpensive restaurants starting at around 500 yen.
Some inexpensive ramen can be had for less than 500 yen.
Some popular restaurants with long lines charge more than 1,500 yen for a bowl of ramen, but for a simple bowl of ramen, the price rarely exceeds 1,000 yen.
How to order ramen
There are two main ways to order ramen.
One is to go into a restaurant and buy a ticket from a ticket vending machine, hand it to the waitress, and order (payment before eating), and the other is to go into a restaurant, look at the menu, and order (payment after eating).
In the case of ticket vending machine type ordering, there are two types of ticket vending machines: those that allow you to choose the language and those that do not. If anything, there are probably more restaurants where you cannot choose the language.
First of all, here is a guide on how to order at a ticket vending machine type restaurant.
This restaurant is the Susukino branch of Sumire in Sapporo.
(1) Go inside the store.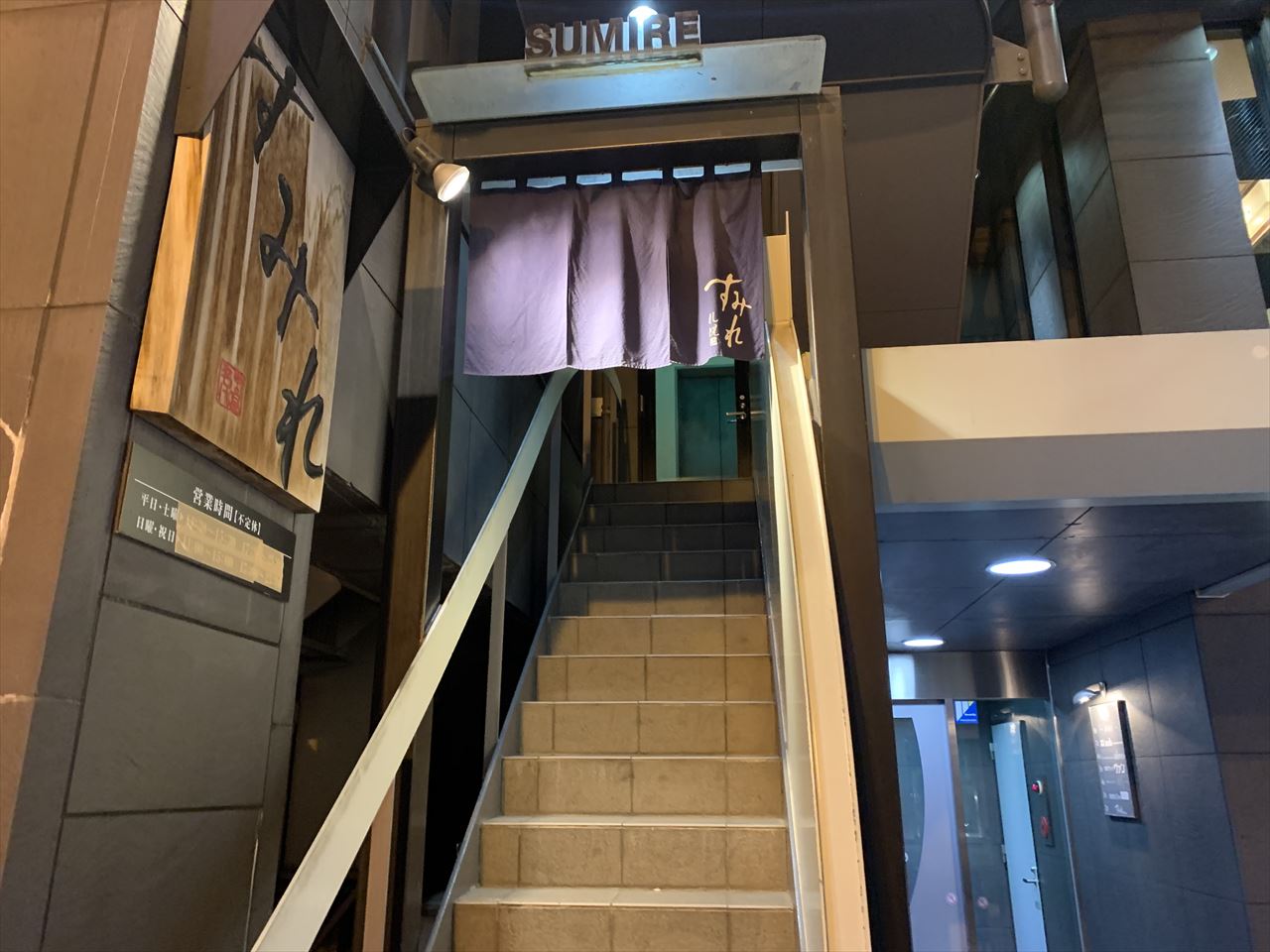 (2) There is a ticket vending machine near the entrance, so place your order here.
The ticket machines at this restaurant are of the type where you can choose your language, so it is easy to order from such a machine, but not all of them are like this.
This restaurant has four flavors: miso, soy sauce, salt, and old-fashioned soy sauce. Choose the flavor you want to eat and the size (regular, large, or half).
This store accepted credit cards in addition to cash, but many ramen stores only accept cash, so it is best to expect cash as a basic payment method when you go out to eat ramen.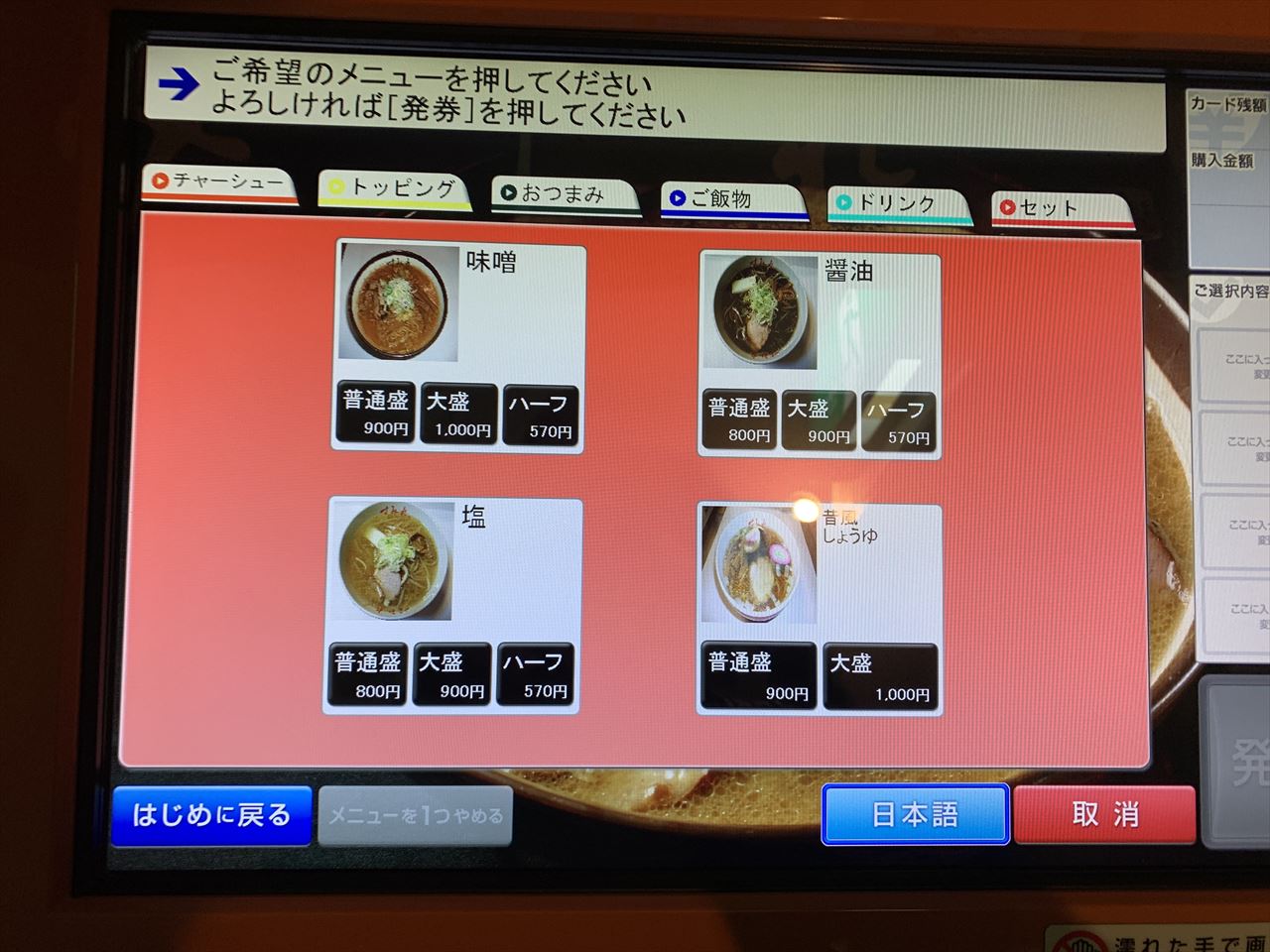 (3) A meal ticket will be issued to you in this form, and you should hand it to the waiter.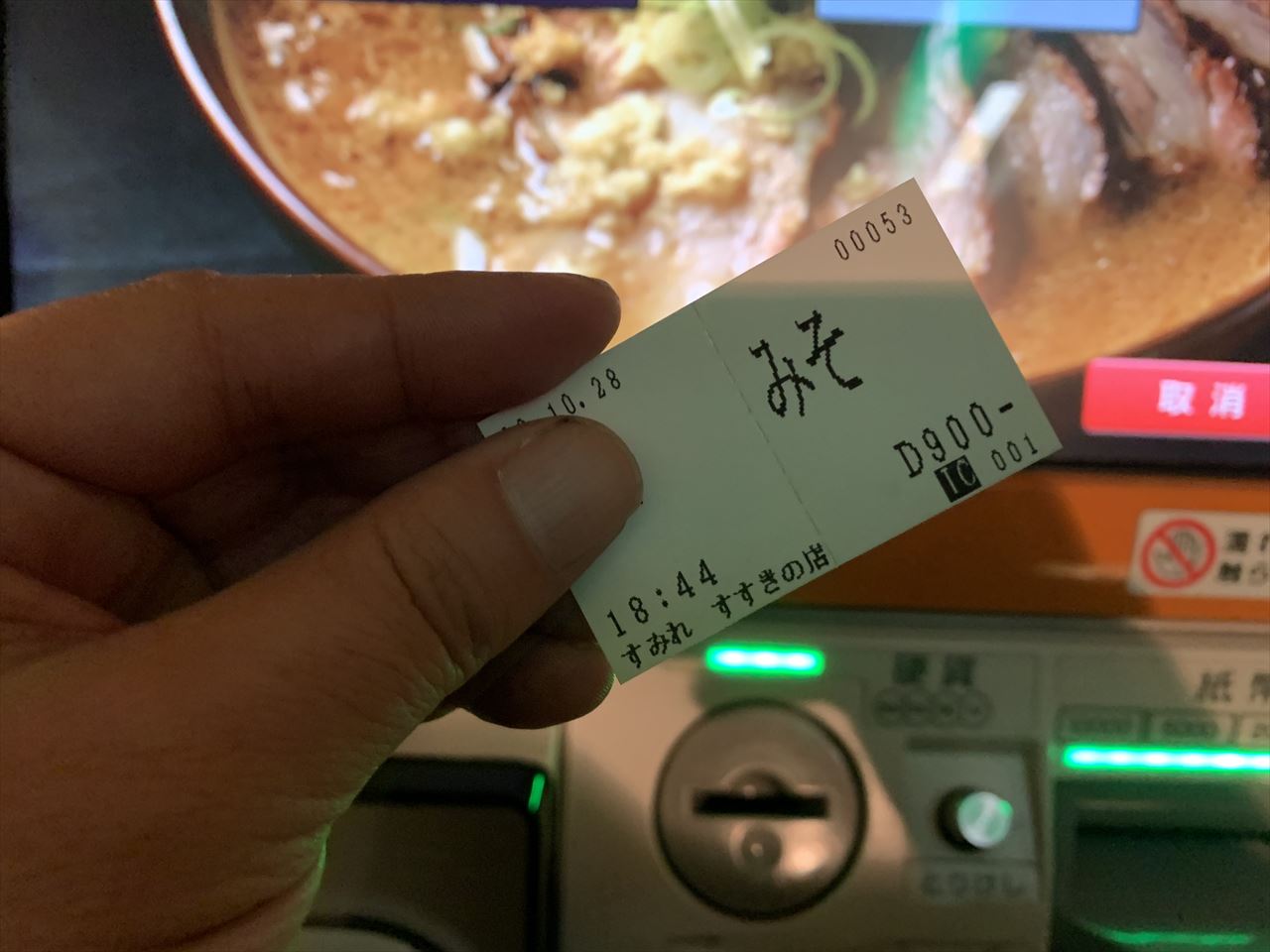 (4) Basically, ramen is served immediately, sometimes in less than a minute if it is Hakata tonkotsu ramen with thin noodles.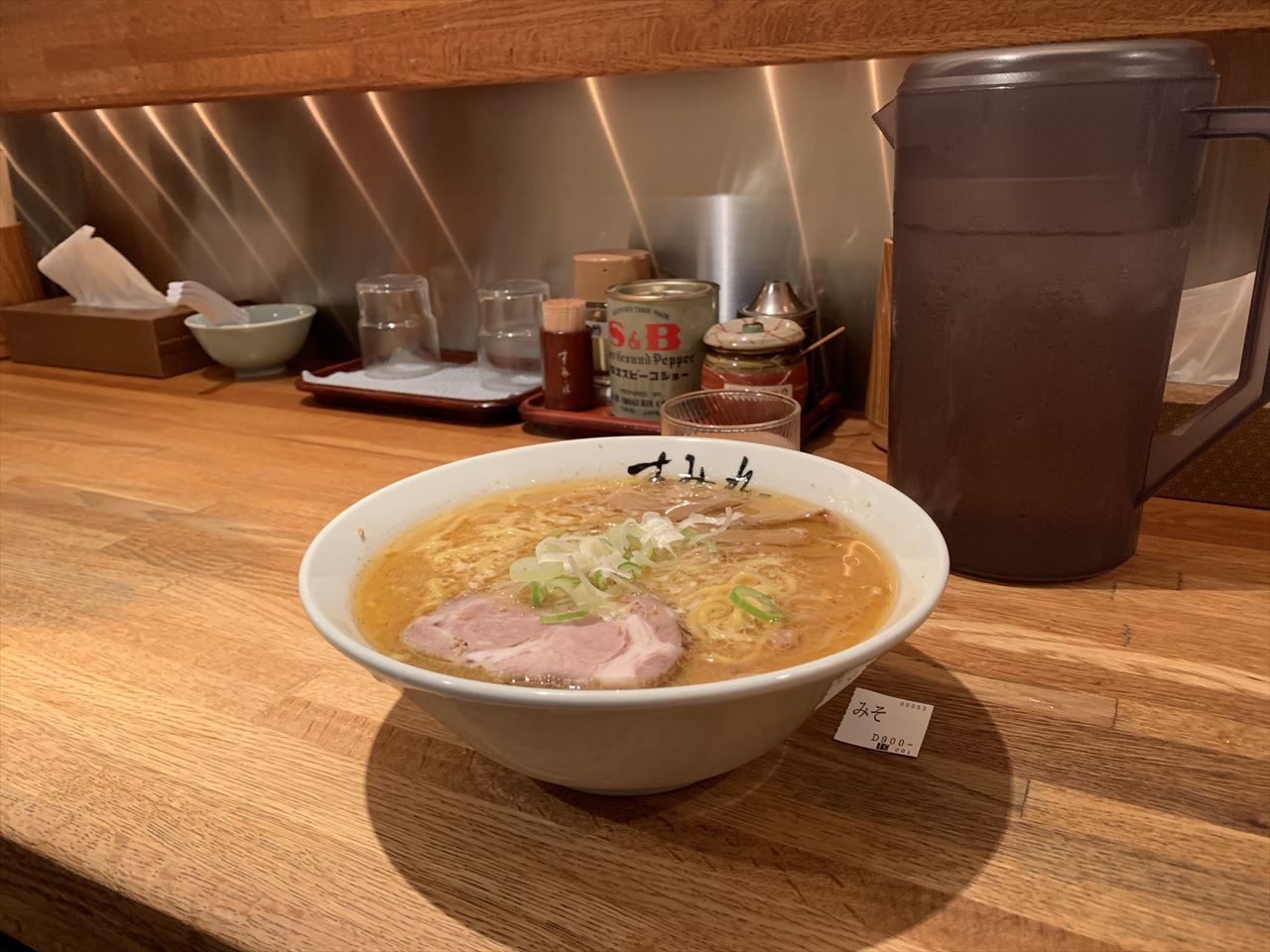 The only thing left to do is to eat. Chopsticks are provided, so you can eat with them.
Since you have already paid for your meal, you can just leave the restaurant after eating.
There is no tip.
Next, I would like to show you how to order without a ticket machine.
This is a restaurant called Ichigen in Sapporo.
You can choose the thickness of the soup in addition to the basic ramen flavors of "miso", "shio", and "soy sauce".
Sometimes there are stores like this, but basically you choose the "flavor" and "size.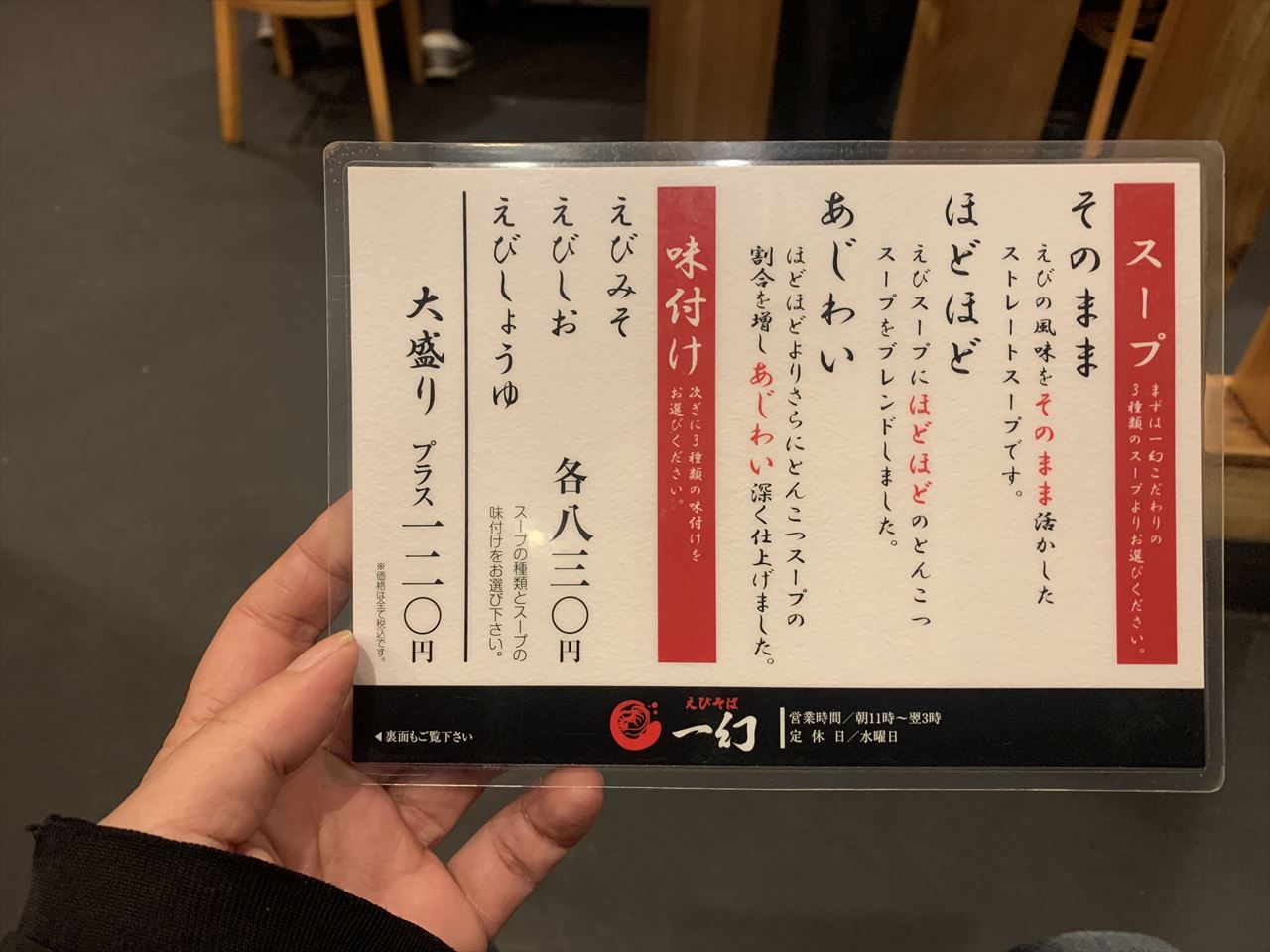 Your ramen will be delivered within a few minutes after you order.
The soup is hot, so please eat with caution.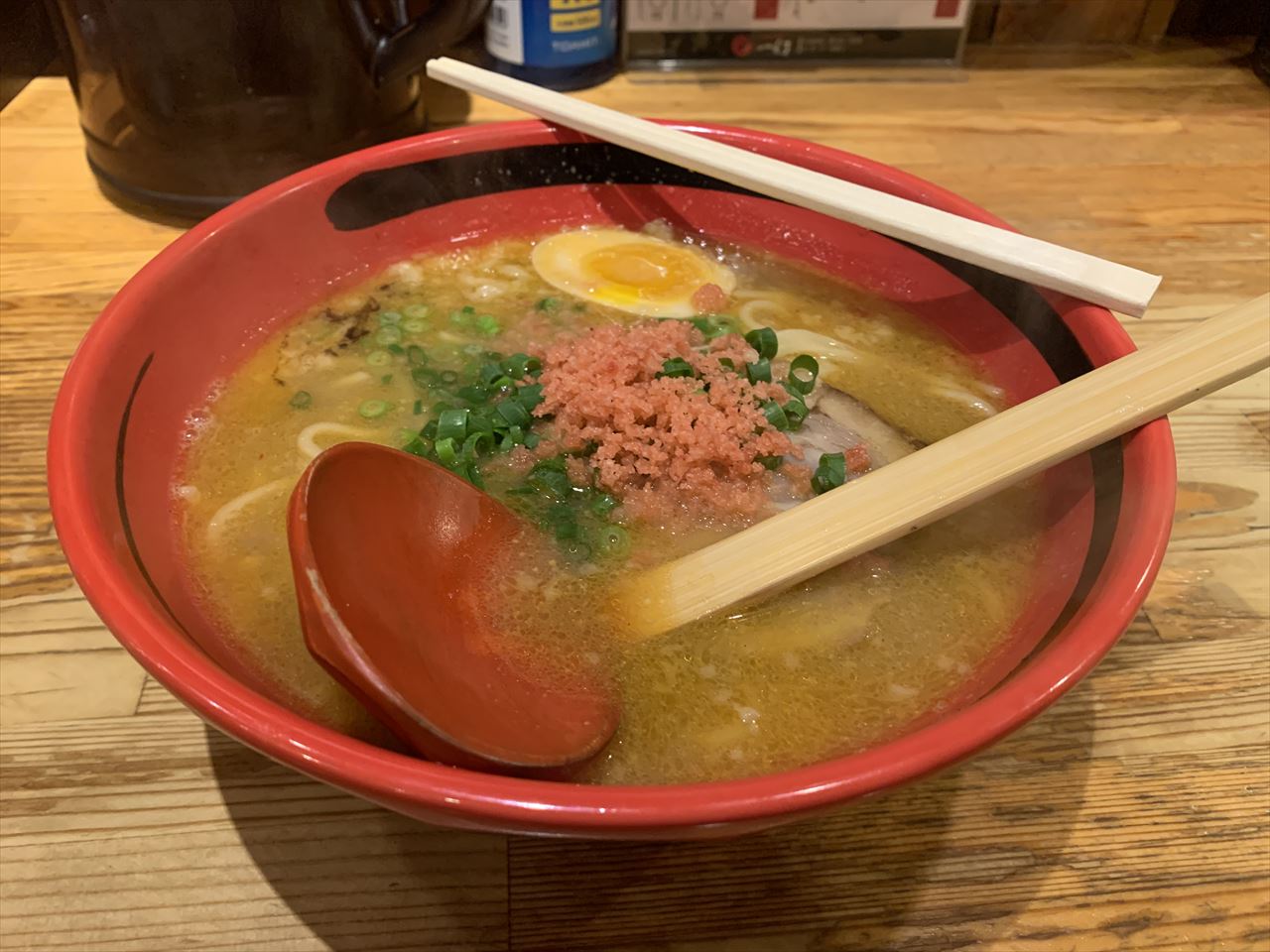 Most ramen stores that do not have ticket vending machines require you to pay after eating. So, after you order and finish eating, you pay.
Usually, there is a cash register where you can pay for your meal.
Kaedama(Refill) 
There are two types of ramen restaurants: one where you order a large bowl of noodles first, and the other where you order an extra bowl of noodles after you have finished your noodles, called "KAEDAMA.
In the case of a large serving, you can tell them when you order, but Kaedama is an additional order after you finish the noodles.
Not all ramen has Kaedama and most of the types of ramen that do have Kaedama are Hakata Tonkotsu Ramen.
Here is an introduction to the Kaedama at Hakata Tenjin in Shibuya.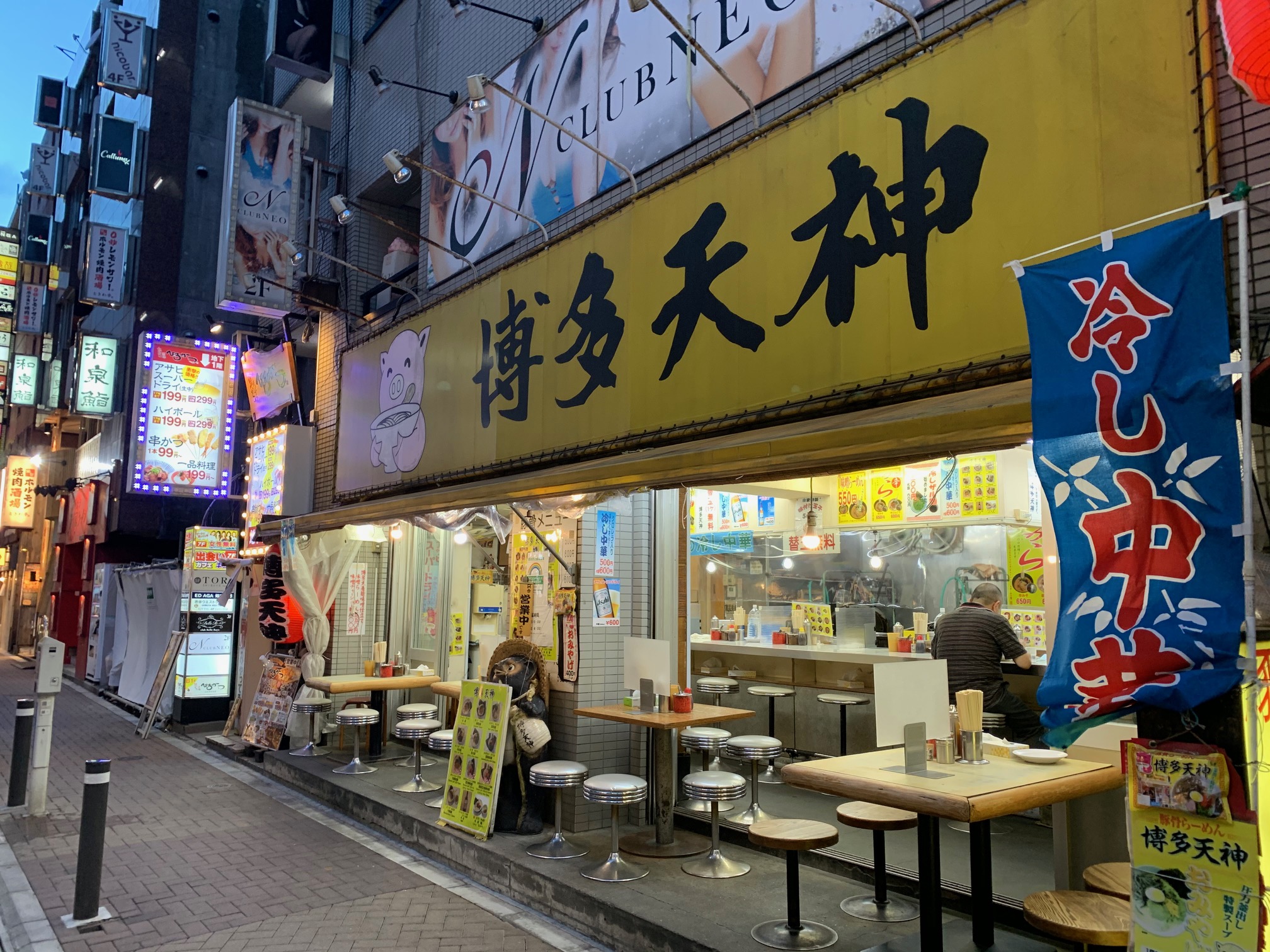 First, you enter the restaurant and order ramen.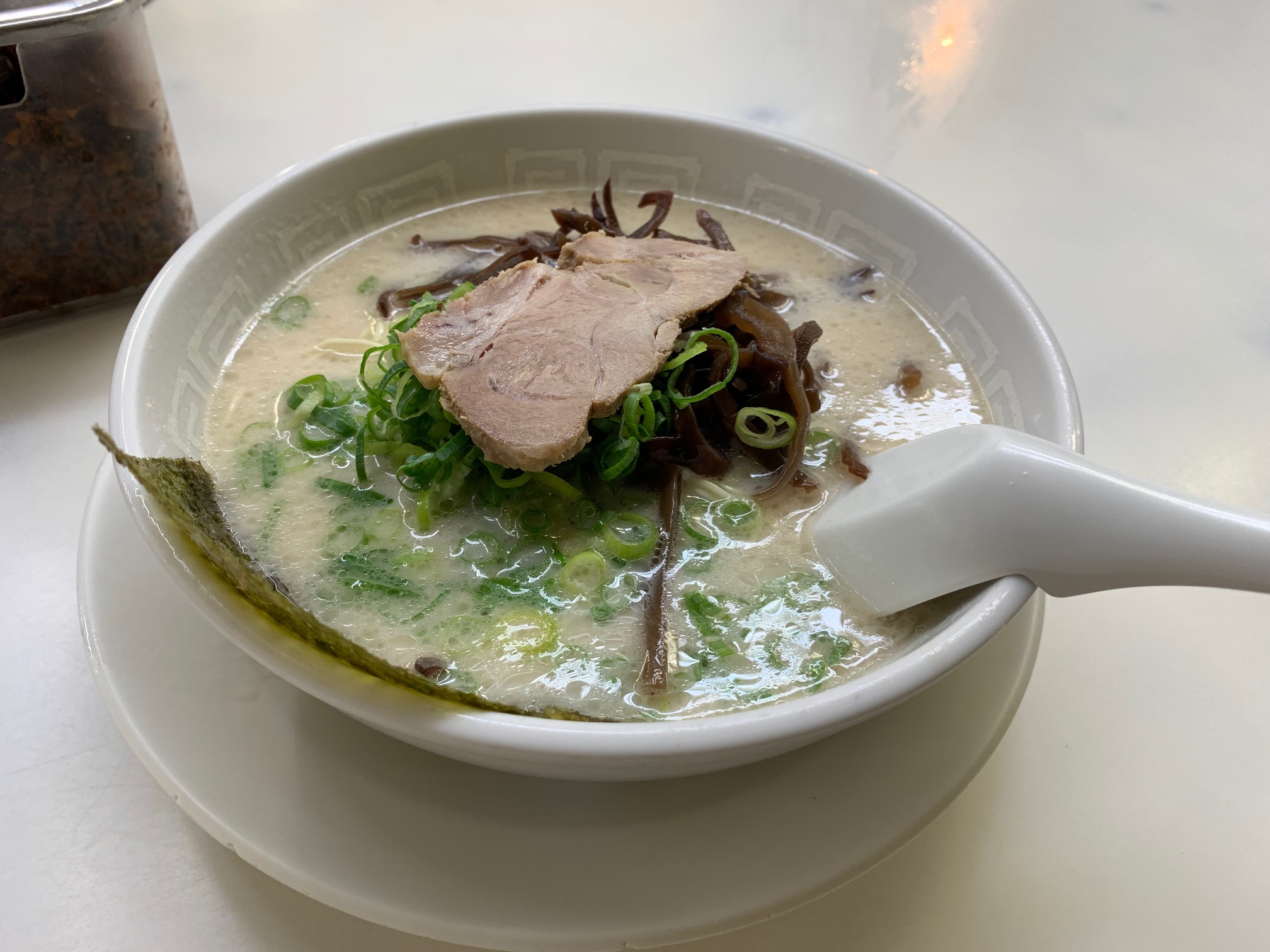 Order "doubles" when you have finished the noodles and have some soup left.
Do not drink up the soup.
By the way, at Hakata Tenjin, up to one doubled egg is free.
Depending on the restaurant, you may be charged around 100 to 200 yen for a doubled egg.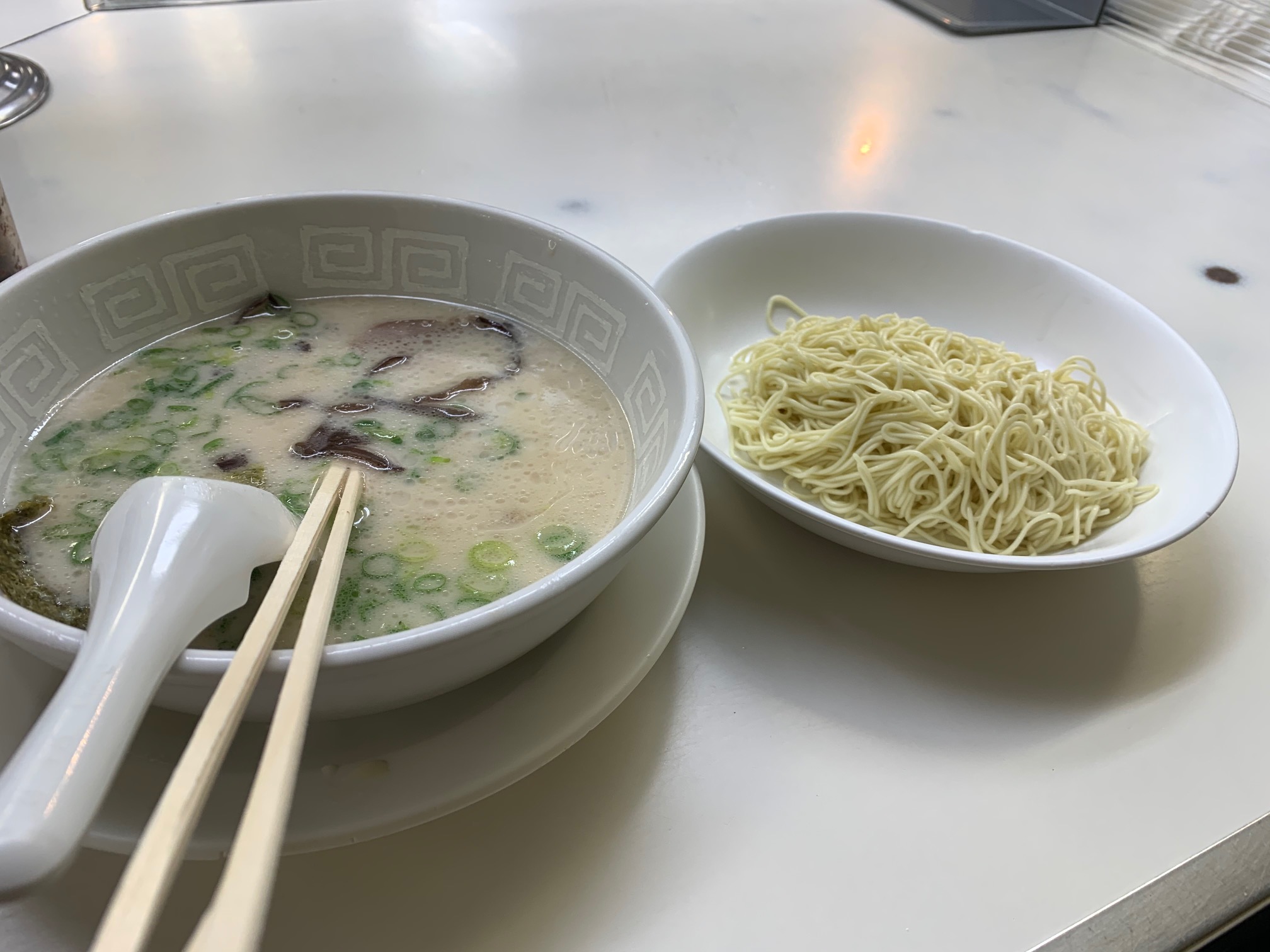 Tsuke Mian and Ramen
Some ramen restaurants offer two types of ramen: tsukemian, where the cold noodles and soup are served separately, and ramen, where the noodles are served in a hot soup.
Some restaurants specialize in tsuke-men, while others serve both tsuke-men and ramen in one place.
So, as a basic information, please keep in mind that tsuke-men is cold noodles and ramen is served with warm soup.
Ramen (hot soup and noodles)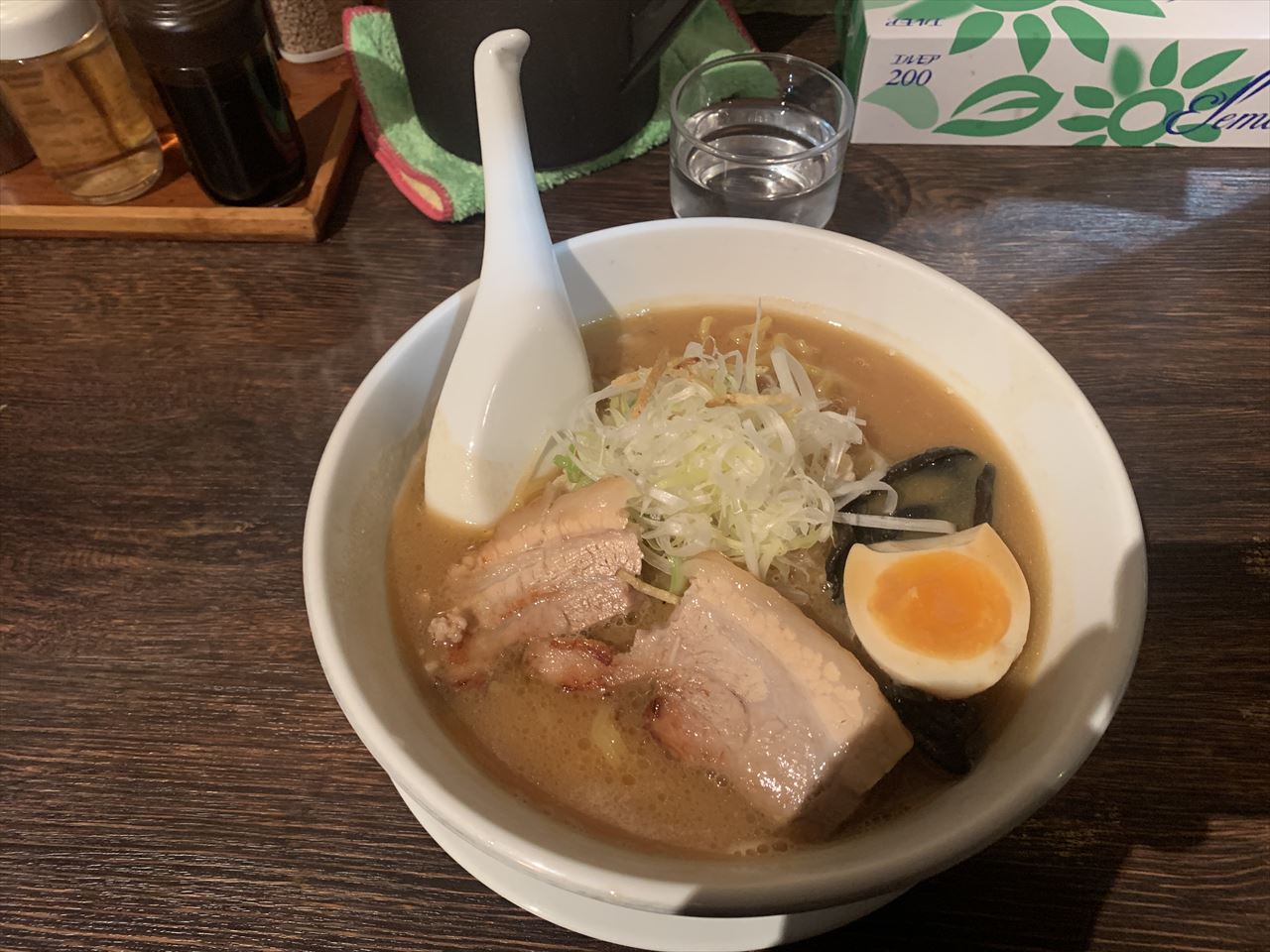 Tsuke Mian (cold noodles and warm soup separately)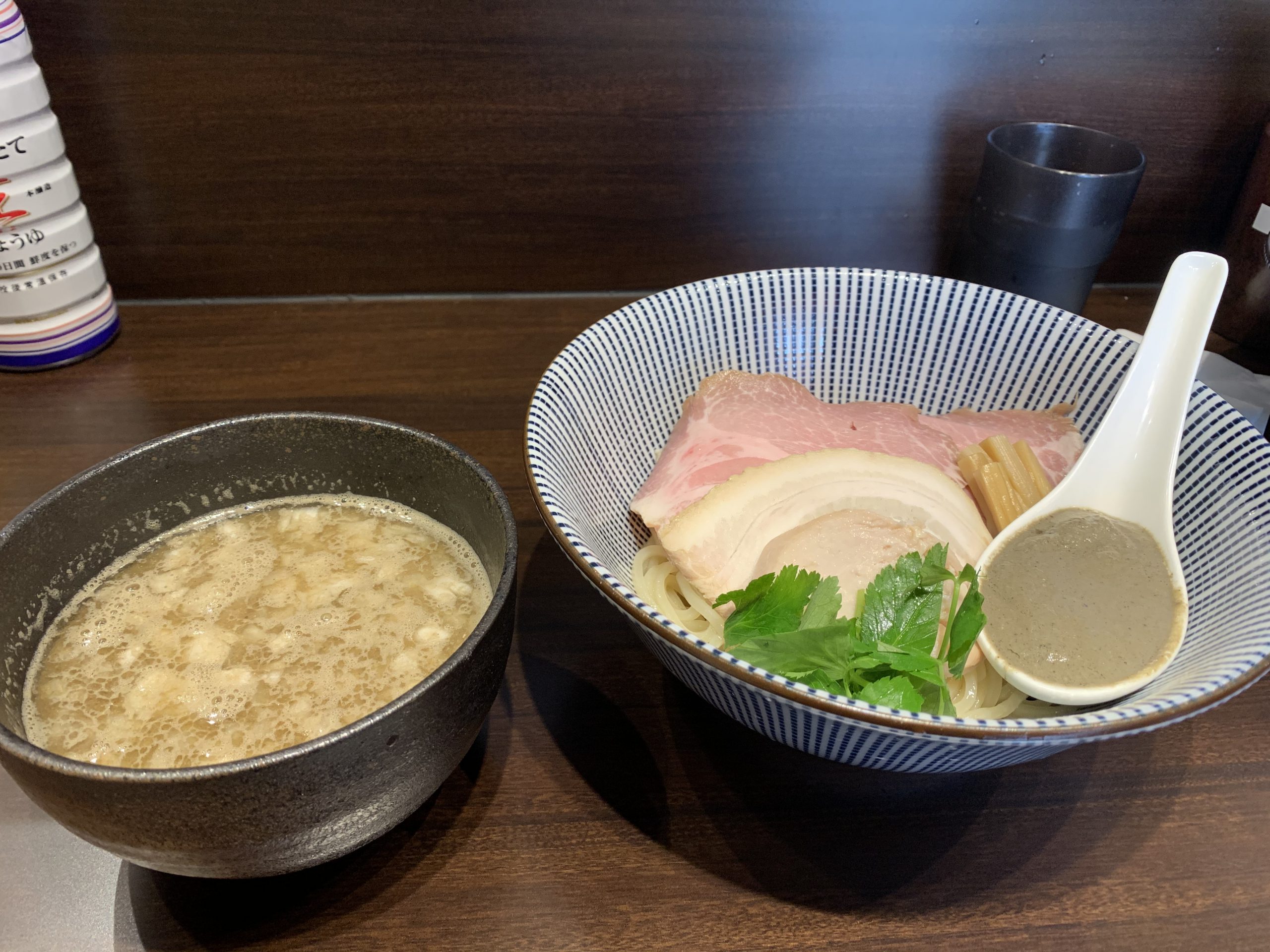 Tipping is generally not required in Japanese restaurants.
If you eat or drink in a restaurant, you will be charged a 10% consumption tax.