If you are traveling to Okayama from Honshu (mainland Japan), including Tokyo, you will generally have to take the Shinkansen or a night bus.
It takes about 3 hours and 30 minutes from Tokyo Station to Okayama Station using the Shinkansen Nozomi.
If you take a highway bus, it takes about 10-12 hours from Tokyo to Okayama.
Arrival at Okayama Station
Shinkansen (Express Train)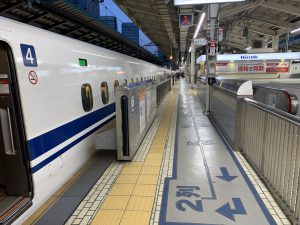 Shinkansen trains from Tokyo arrive on lines 21 and 22, and Shinkansen trains from Hakata arrive on lines 23 and 24.
The ticket gates for getting off at Okayama Station and the transfer to the conventional line are both on the second floor, one level below the station.
Bus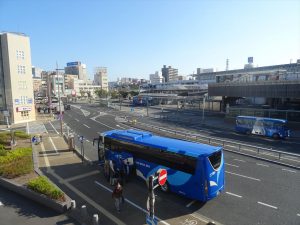 Buses from Tokyo and other cities arrive at the west exit side of Okayama Station.
The ANA Crowne Plaza Hotel Okayama and Via Inn Okayama are right in front of the bus terminal, so if you arrive early in the morning by night bus, you can conveniently leave your luggage there before checking in.
Transportation in Okayama City
There are three modes of transportation in Okayama City: JR lines, local buses, and streetcars.
Train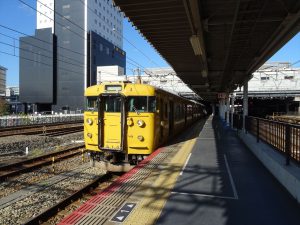 The JR lines to and from Okayama Station serve seven different directions.
Of these, the Kibi Line to Kibitsu Shrine, the Sanyo Main Line to the former Kankanoya School, and the Seto-ohashi Line to Washu Mountain are the three main lines for sightseeing.
Streetcar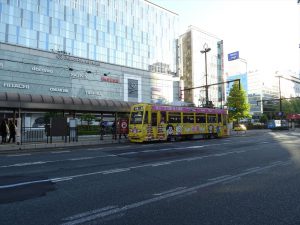 There are two streetcar lines in Okayama City: the Higashiyama Line, which provides convenient access to Okayama Castle and Okayama Korakuen Garden, and the Seikihashi Line.
Each streetcar station is close to each other, so it may be faster to walk to some places.
Local Bus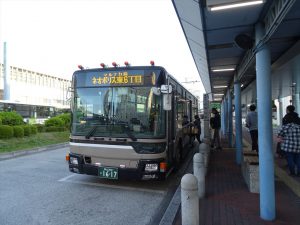 The bus stop for the route bus is located at the east exit of Okayama Station.
It can be used to access the Okayama Prefectural General Ground, where City Light Stadium and Zip Arena Okayama are located.