There is a stone in Suzaka City in Nagano that resembles the stone in a scene from the world's most popular movie, "Kimetsu no Yaiba / Demon Slayer," and it is getting a lot of attention.
The name of the stone is "Dragon's Split Stone (Ryu no Wari-ishi)". The place where this stone is located has no address, so let's first go to the Susaka Sakata Post Office (45-5 Sakata, Susaka City, Nagano Prefecture 382-0026). Once there, search for "Mt. Sakata / Miharashi no Oka (Lookout Hill)" on Google Maps and drive in that direction.
The road is so narrow that only one car can pass through, as shown in the photo below, so please drive carefully.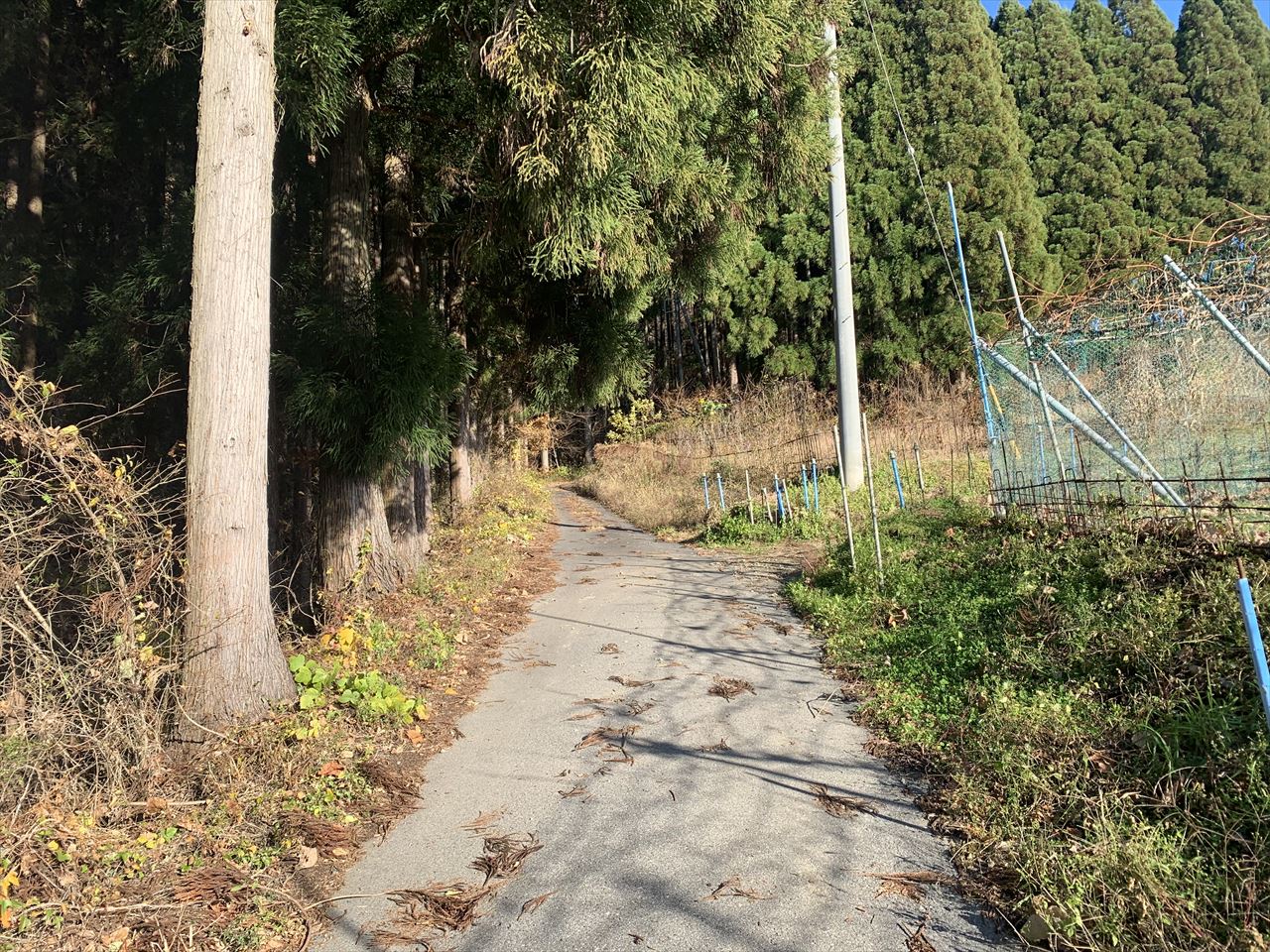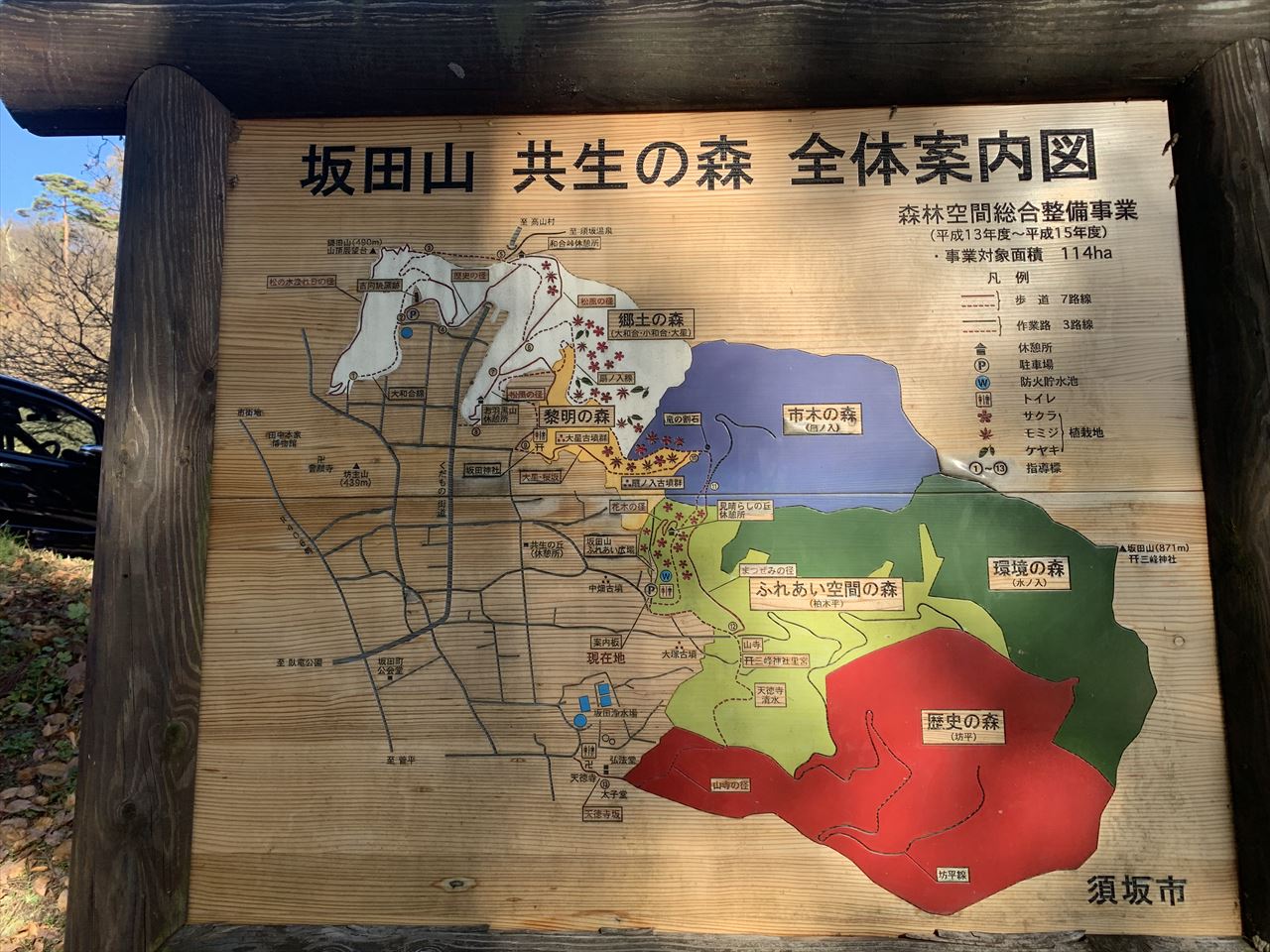 Parking lot
It is quite difficult to find. The signboard in the photo above is a guide to the path, although it makes you wonder if you're really on the right path.:) When you see this signboard on your left, turn left and go to a slightly elevated area where there is a parking space, and walk from here.
If you look closely at the sign in the parking lot, you can see the "Dragon's Split Stone". It looks far away on this map, but it's only about a 10-15 minute walk.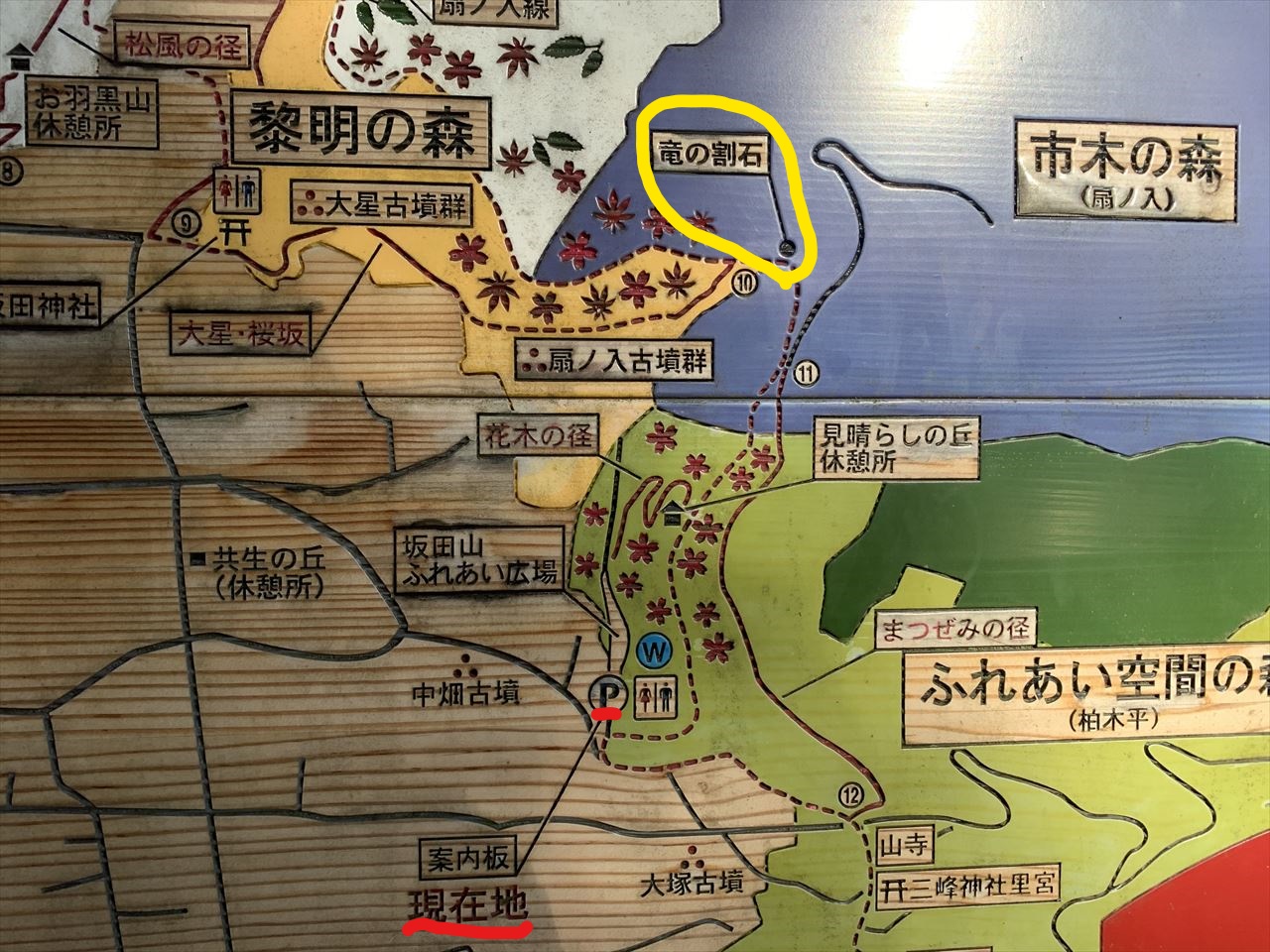 Toilet
There is a restroom in the parking lot, but it is a pit toilet, so if you are not used to it, we recommend that you go to a convenience store to use the restroom before coming here.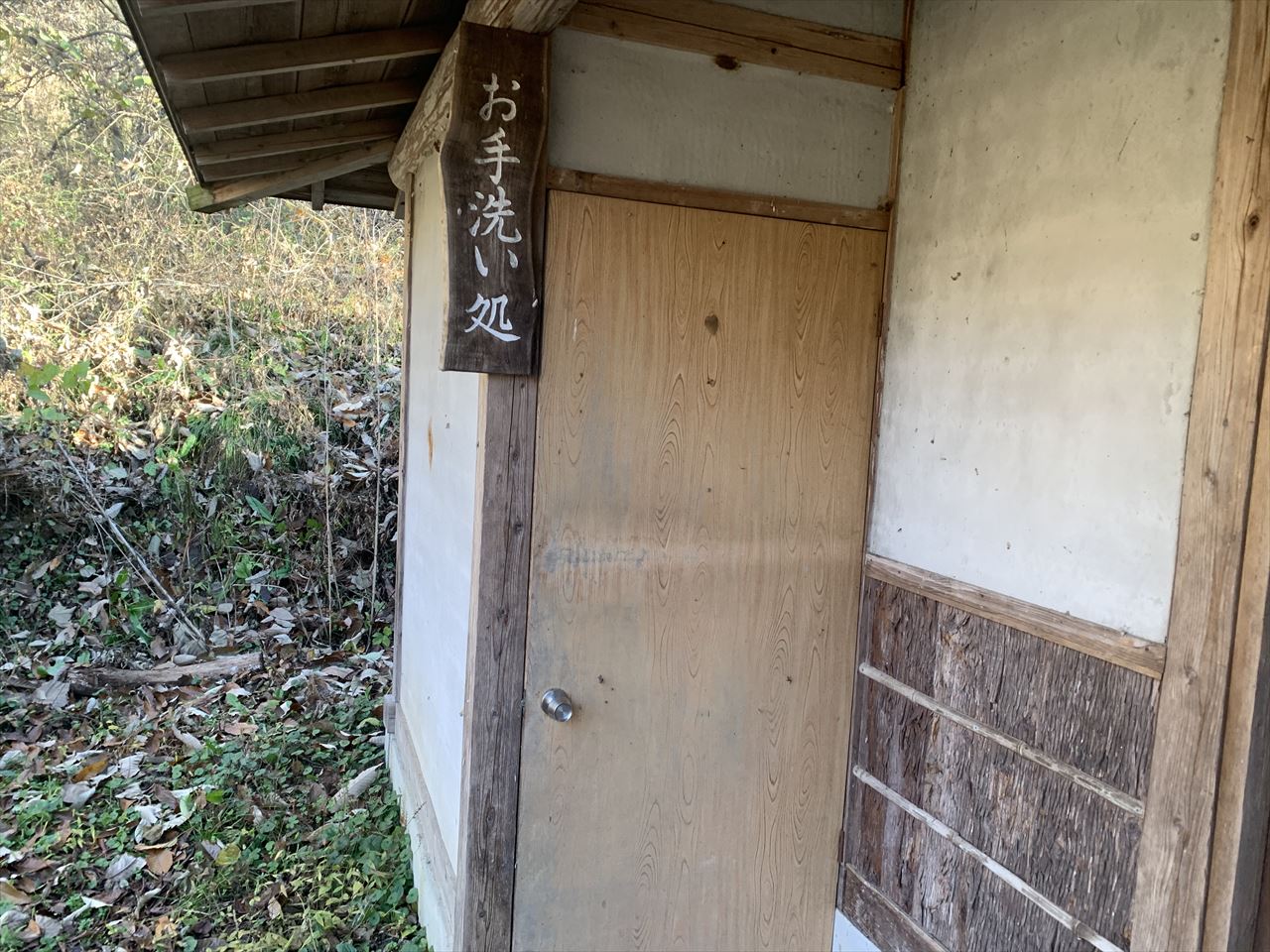 Go in the direction that leads to the back of the parking lot. The path is walkable, but it may be a little difficult to walk on a poor weather day.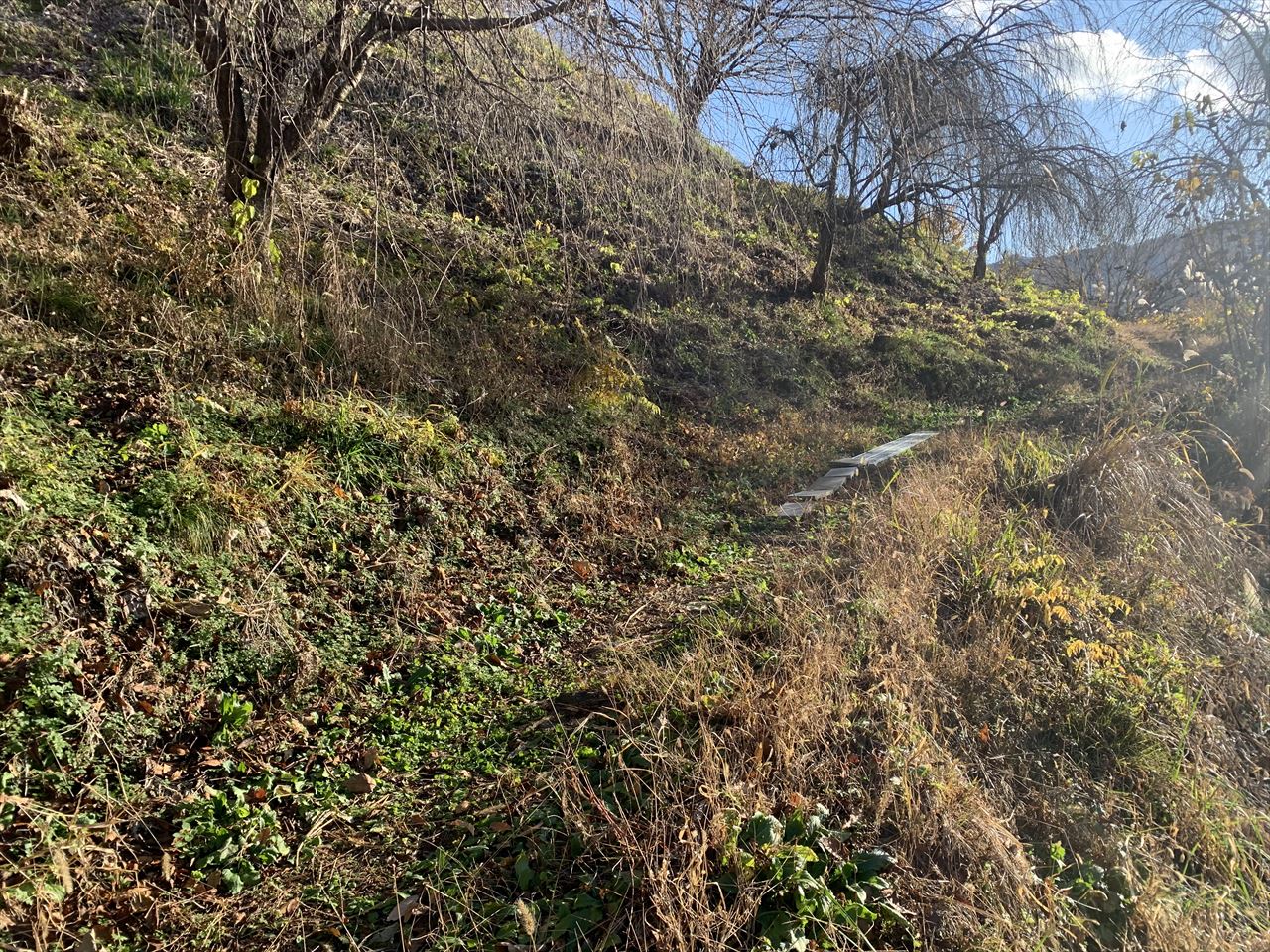 On the way, there is a "Lookout Hill (Miharashi no Oka)" where you can take a break and enjoy the view.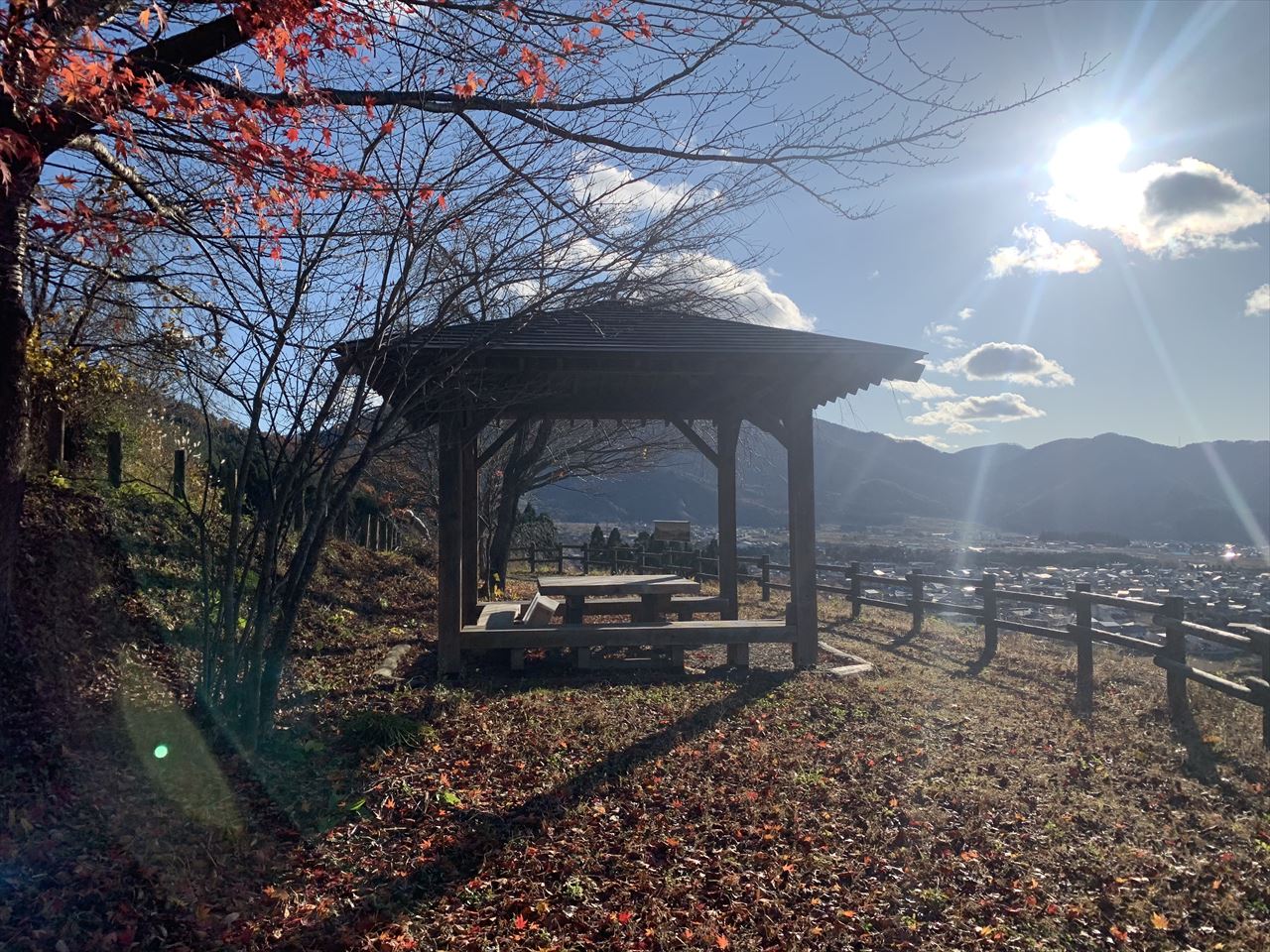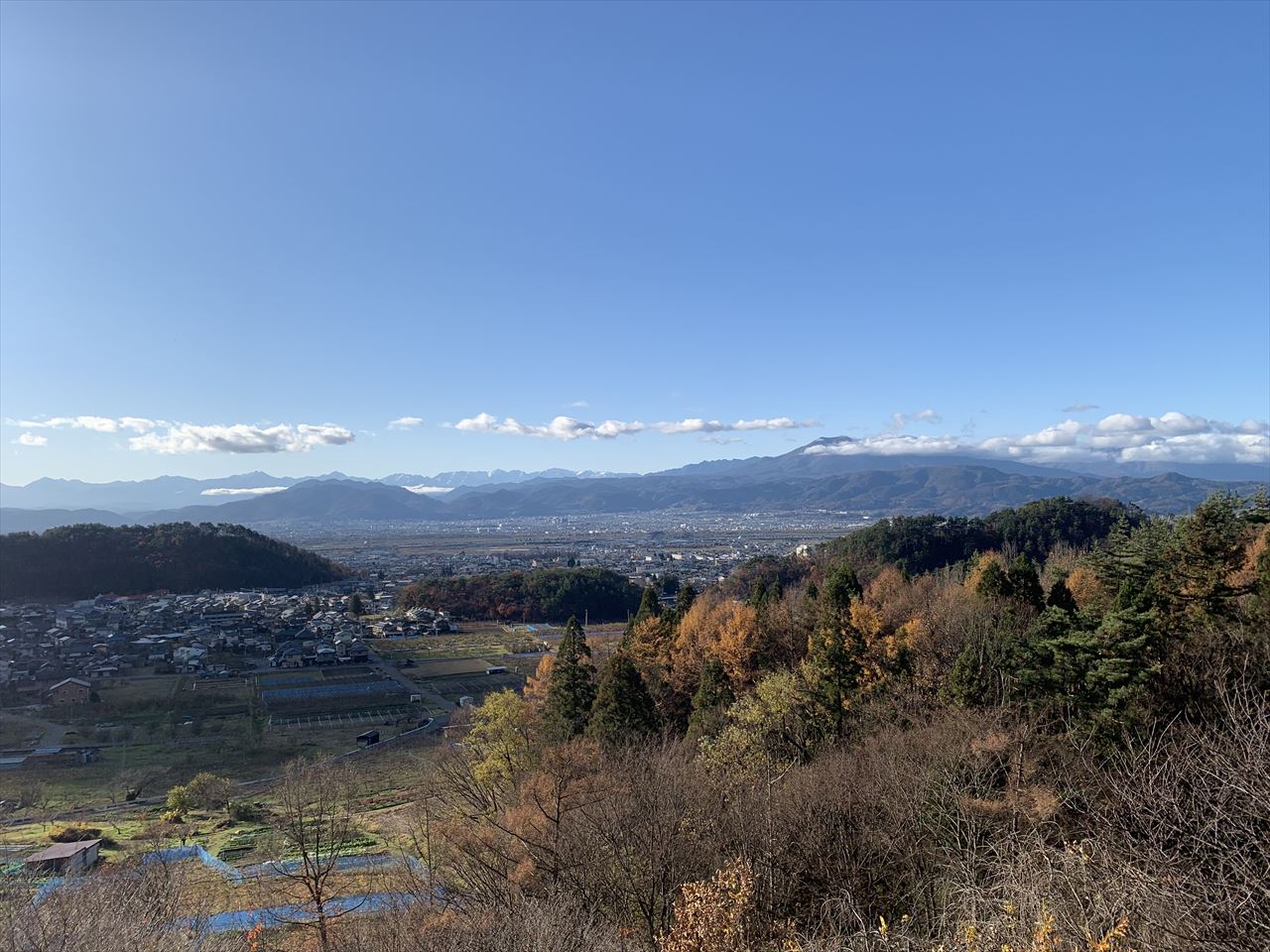 A short walk past the "Miharashi no Oka" will bring you to this sign. "110 meters to the Dragon's Split Stone."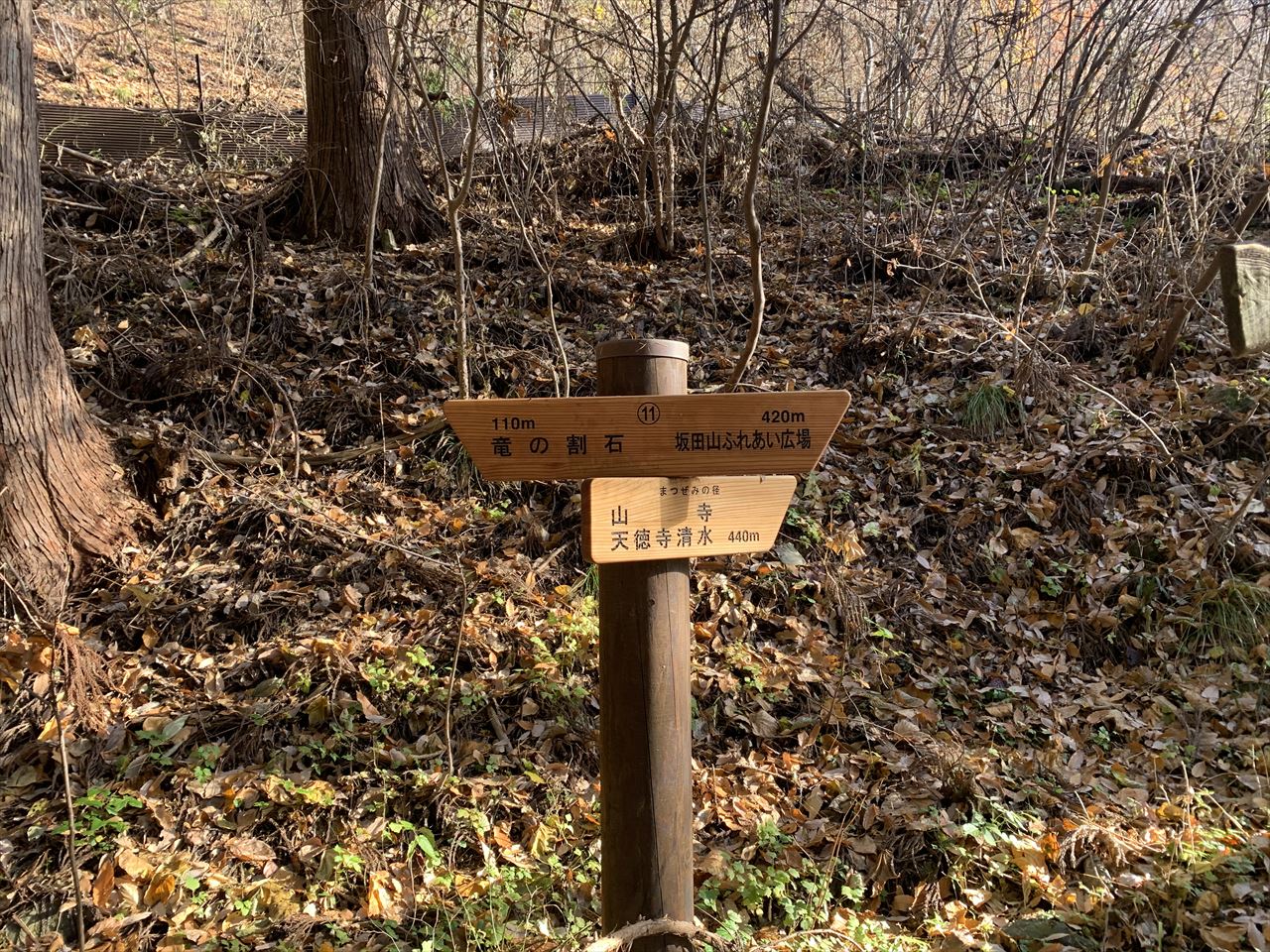 After the sign, a short walk will lead you to a split path, one going up and one going down...:) I tried going up first, but the upper path soon came to a dead end.
Let's take the lower path.:)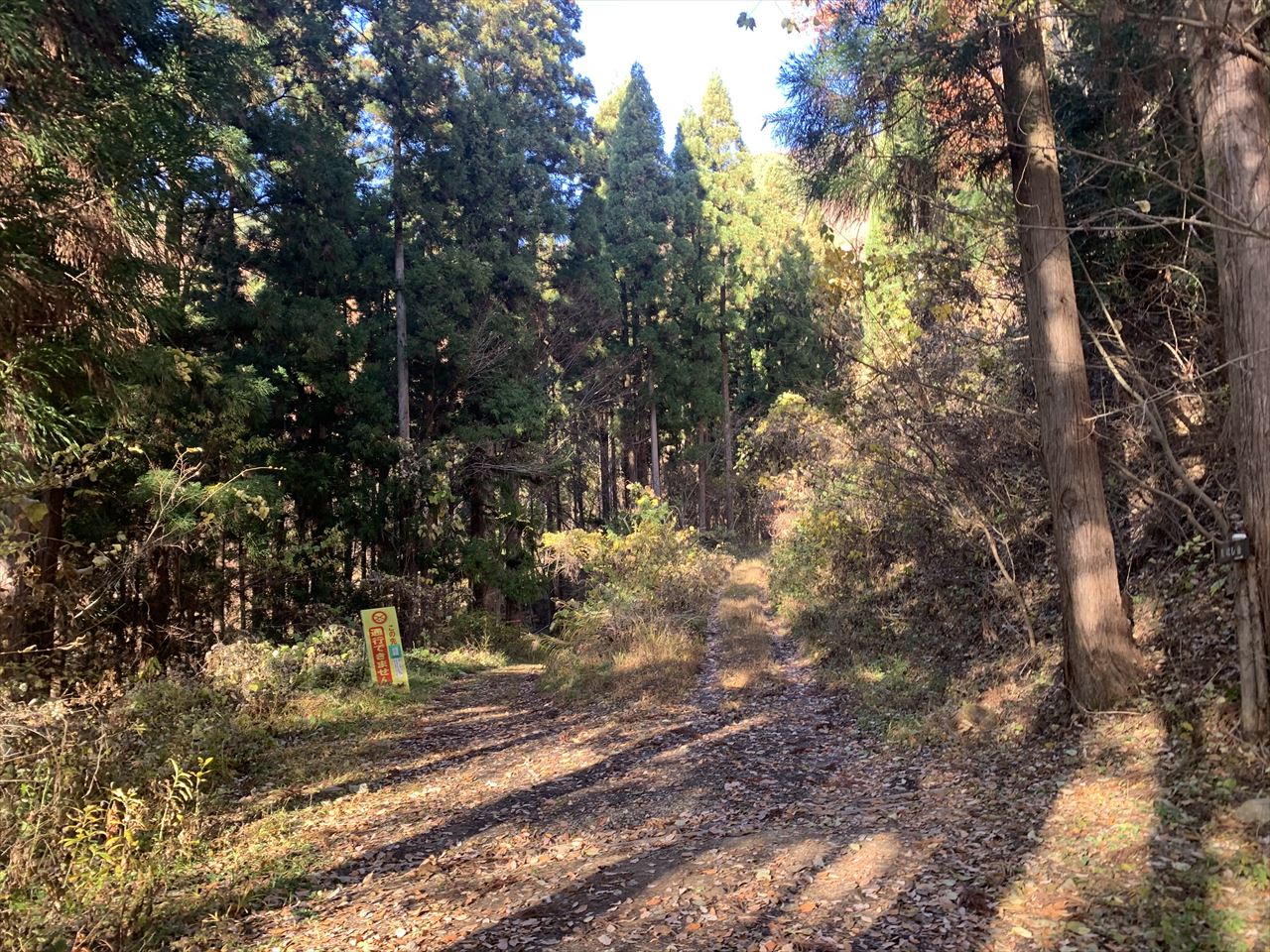 As soon as you walk along the path, you will see a rock that looks like it.:) If you come to this point, you can't go wrong.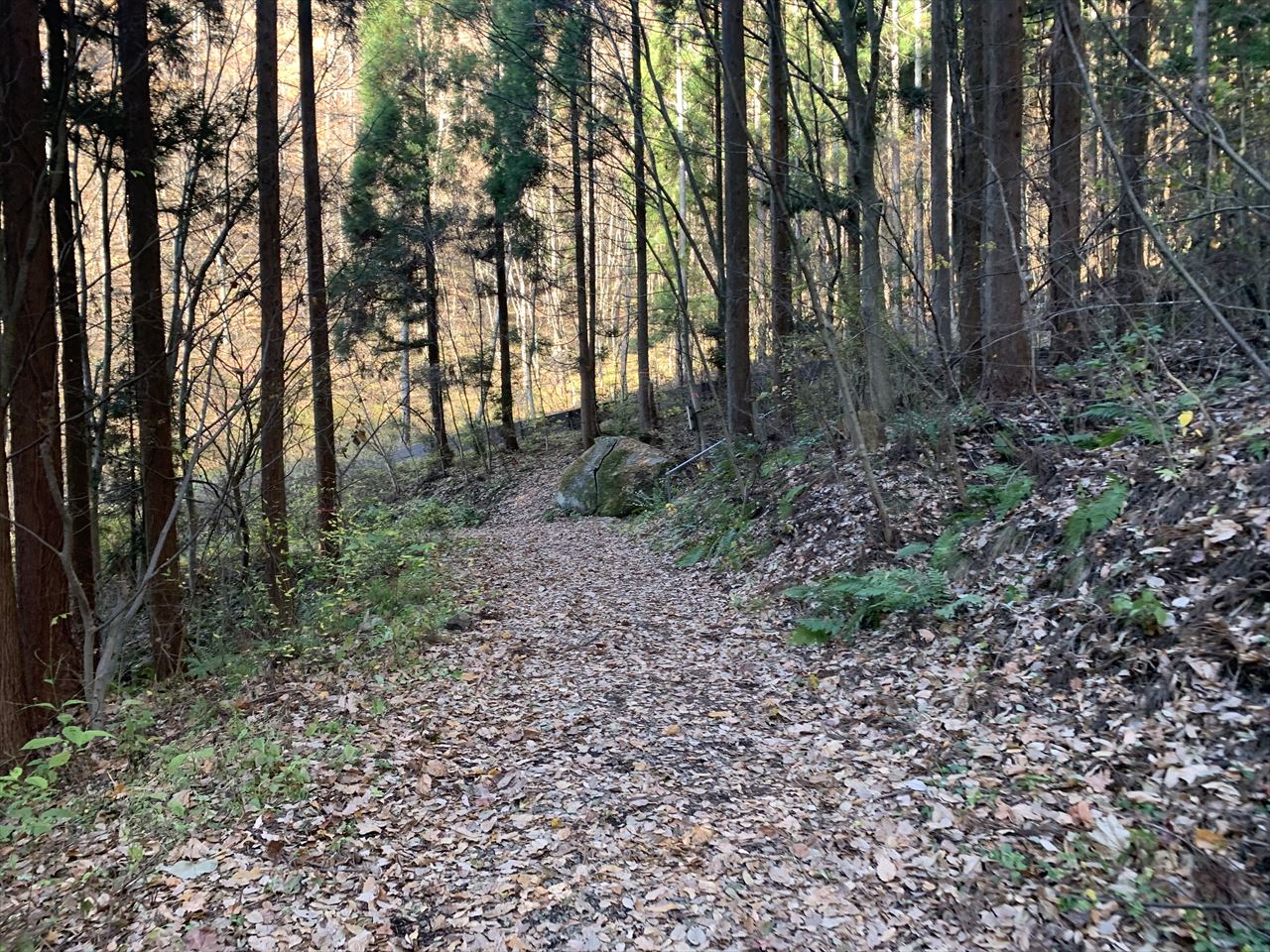 Dragon's Split Stone / Ryu no Wari-ishi
Location: Sakata-cho, Suzaka City, Nagano Prefecture 382-0026, Japan
Around Mt. Sakata Dragon's Split Stone
Hokusai Museum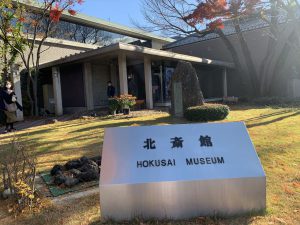 Hokusai Museum is located in the town of Obuse in Nagano Prefecture. It is said that Hokusai stayed in Obuse for a long time in his later years and left behind some of his masterpieces.
In the museum, you can see many of his works, including stalls that can only be seen here.
Location: 485 Obuse, Obuse-cho, Kamitakai-gun, Nagano 381-0201, Japan
Hours: 9:00 a.m. to 5:00 p.m.
Admission: 1000 yen for adults, 300-500 yen for students
Takefu-do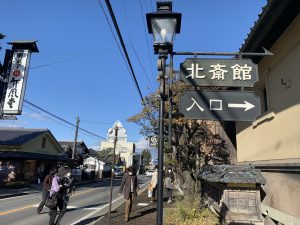 One of Obuse's specialties is rice cooked with chestnuts, and Takefudo is one of the most famous stores in Obuse.
It is located just around the corner from the Hokusai Museum, making it an easy place to visit in combination with the Hokusai Museum.
Location: 973 Obuse, Obuse-cho, Kamitakai-gun, Nagano 381-0201, Japan
Hours: 8:00 a.m. to 6:00 p.m.
JA NAGANO Takayama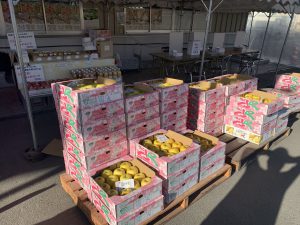 Nagano Prefecture is famous for its apples, and JA Nagano's Takayama is a great place to buy delicious apples at a reasonable price.
It is about 5 kilometers from Obuse, so it takes about 10 minutes to get there by car.
The apples are sold in boxes or bags, and there are "B" products for you to eat yourself, and there are also solid products for gifts. You can look at the varieties and choose the apple you like.
528-1 Oaza Takai, Takayama-mura, Kamitakai-gun, Nagano 382-0837 Japan
Closed in winter