Fukuda Denshi Arena is the home of JEF United Ichihara. The stadium is located in the Chiba City Soga Sports Park, and the nearest station is JR Soga Station.
Getting to the Stadium
The best way to access the stadium by train is to get off at JR Soga Station and walk to the stadium. JR Soga Station is served by the Keiyo Line, Sotobo Line, and Uchibo Line. If you take the Keiyo Line, you can get to Soga Station, bypassing Maihama Station, where Disneyland is located, and Kaihin-Makuhari Station.
When you exit the Soga Station ticket gates, the station is divided into the east and west exits, and the Fukuda Denshi Arena is on the west exit side.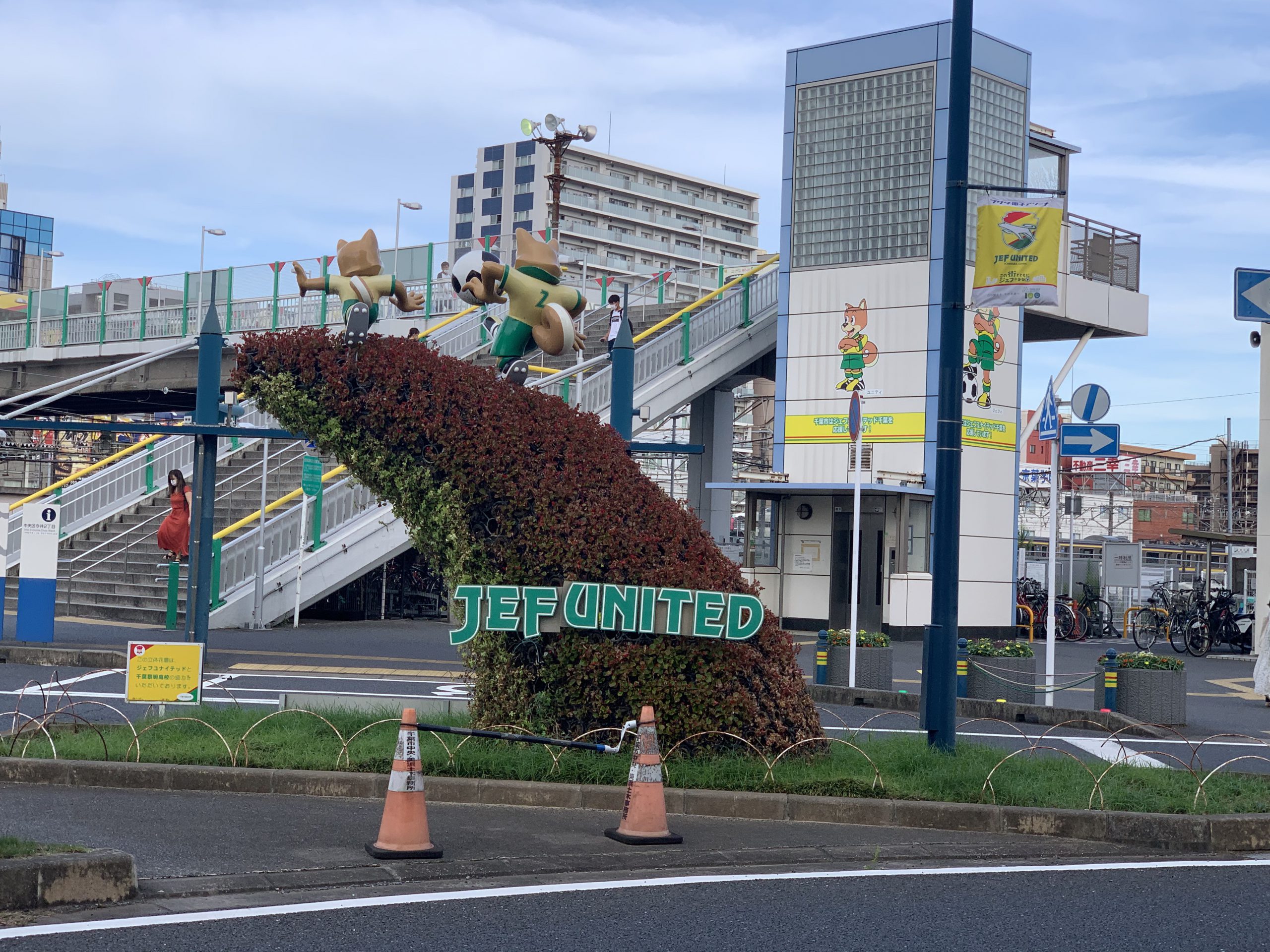 About the Stadium
Location: 1-20 Kawasaki-machi, Chuo-ku, Chiba City, Chiba
Capacity: 19,781 
Opened: October 2005
Home team: JEF United Ichihara Chiba
Surface: Natural grass
Japan has a long history of soccer, but since the establishment of the J-League, the number of soccer-specific stadiums has increased. The fascination of soccer-specific stadiums lies in the proximity between supporters, players, and the pitch so that you can feel the intensity of the game.
Both Chiba Prefecture teams, JEF United Ichihara/Chiba and Kashiwa Reysol, have soccer-specific stadiums as their home stadiums.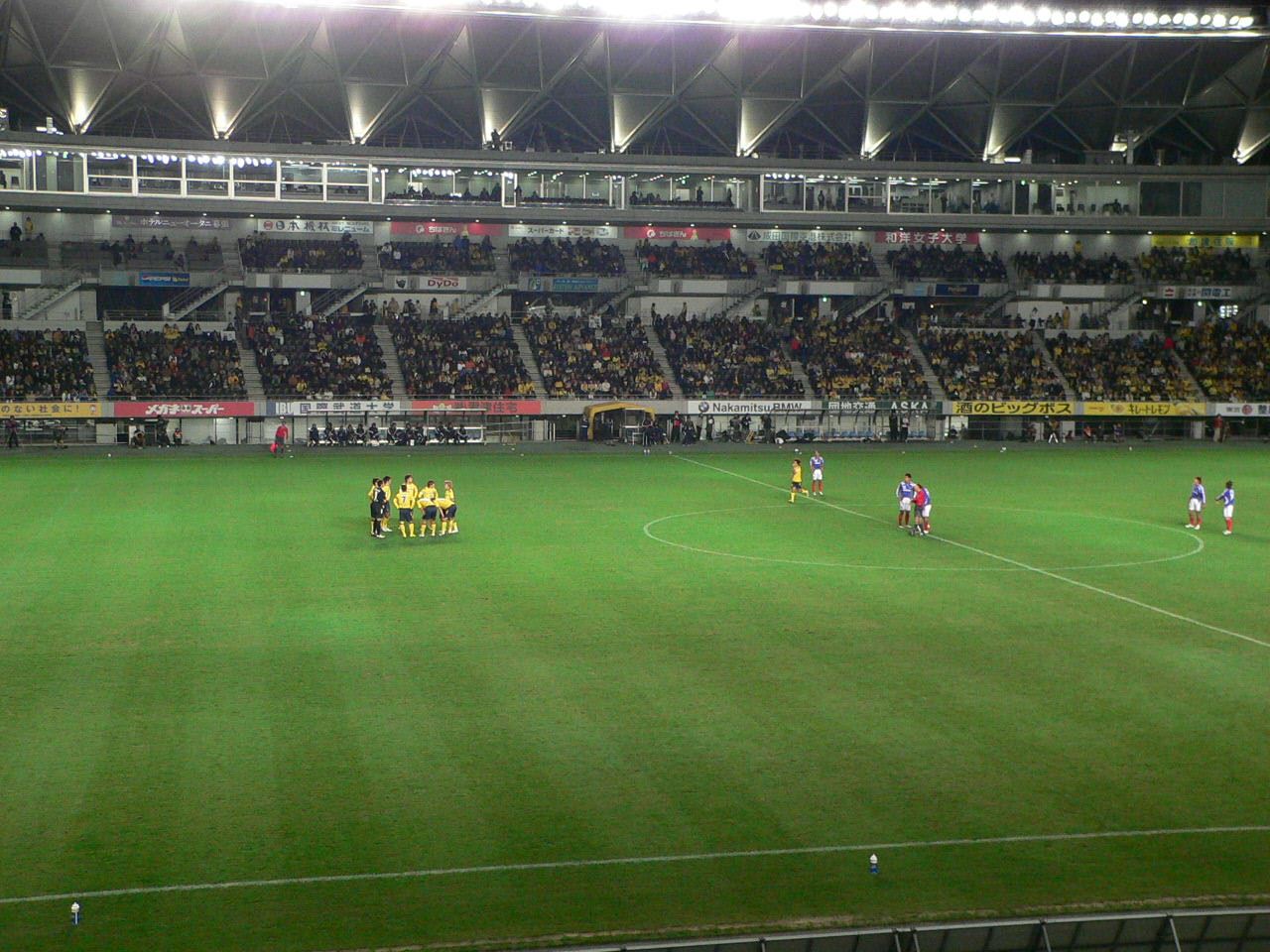 Explore Chiba
Travel Tips & Information
Here is the basic information about Chiba as a reference for planning your trip.
Basic information on sports teams in Chiba Prefecture
1. "Getting there & Around" Ichikawa, Urayasu, Funabashi, Chiba, Makuhari
The area is easily accessible by train from Tokyo, so it is best to use the train rather than a car.
To get to Maihama (Tokyo Disneyland) and Kaihin-Makuhari Station (Chiba Marine Stadium), take the Keiyo Line from Tokyo Station.
2. "Where to Stay" in Ichikawa, Urayasu, Funabashi, Chiba, Makuhari
Here is an area where there are many options, from business hotels to high-class hotels. In the Maihama and Urayasu areas, where Tokyo Disneyland is located, there are many high-class hotels. There are also many business hotels in the surrounding stations to choose your hotel location and grade based on your destination and accessibility.
3. "What to Do & See" in Ichikawa, Urayasu, Funabashi, Chiba, Makuhari
The most famous tourist attractions in this area are Tokyo Disneyland and Tokyo DisneySea. Near Kaihin Makuhari Station, there is Mitsui Outlet Park Makuhari, where you can enjoy shopping.
4. "What / Where to Eat" in Ichikawa, Urayasu, Funabashi, Chiba, Makuhari
The Pacific Ocean and Tokyo Bay surround Chiba Prefecture, and towns such as Choshi and Kujukuri have a thriving fishing industry, so there are many restaurants where you can eat fresh seafood. Since this area of Chiba Prefecture is close to Tokyo, there is a good mix of restaurants of various genres, so try searching for what you want to eat.