ZOZO Marine Stadium is the home of the Chiba Lotte Marlins professional baseball team. This stadium has strong winds from Tokyo Bay, and games are sometimes canceled due to weather conditions.
Getting to the Stadium
The stadium is about 1.5 km away from Kaihin-Makuhari Station on the JR Keiyo Line, so it takes about 20 to 30 minutes to get there by walk. On game days, Shuttle Bus is available from Kaihin-Makuhari Station.
About the Stadium
Address: 1, Mihama, Mihama-ku, Chiba,
Capacity: 30,011
Home Team: Chiba Lotte Marines
Dugout: 1B | Marines, 3B | Visitor
Surface: Artificial grass
Opened: March 1990
Infield Seats
The infield seating area of the stadium is made up of two levels. A roof covers the rear rows of second-floor seats.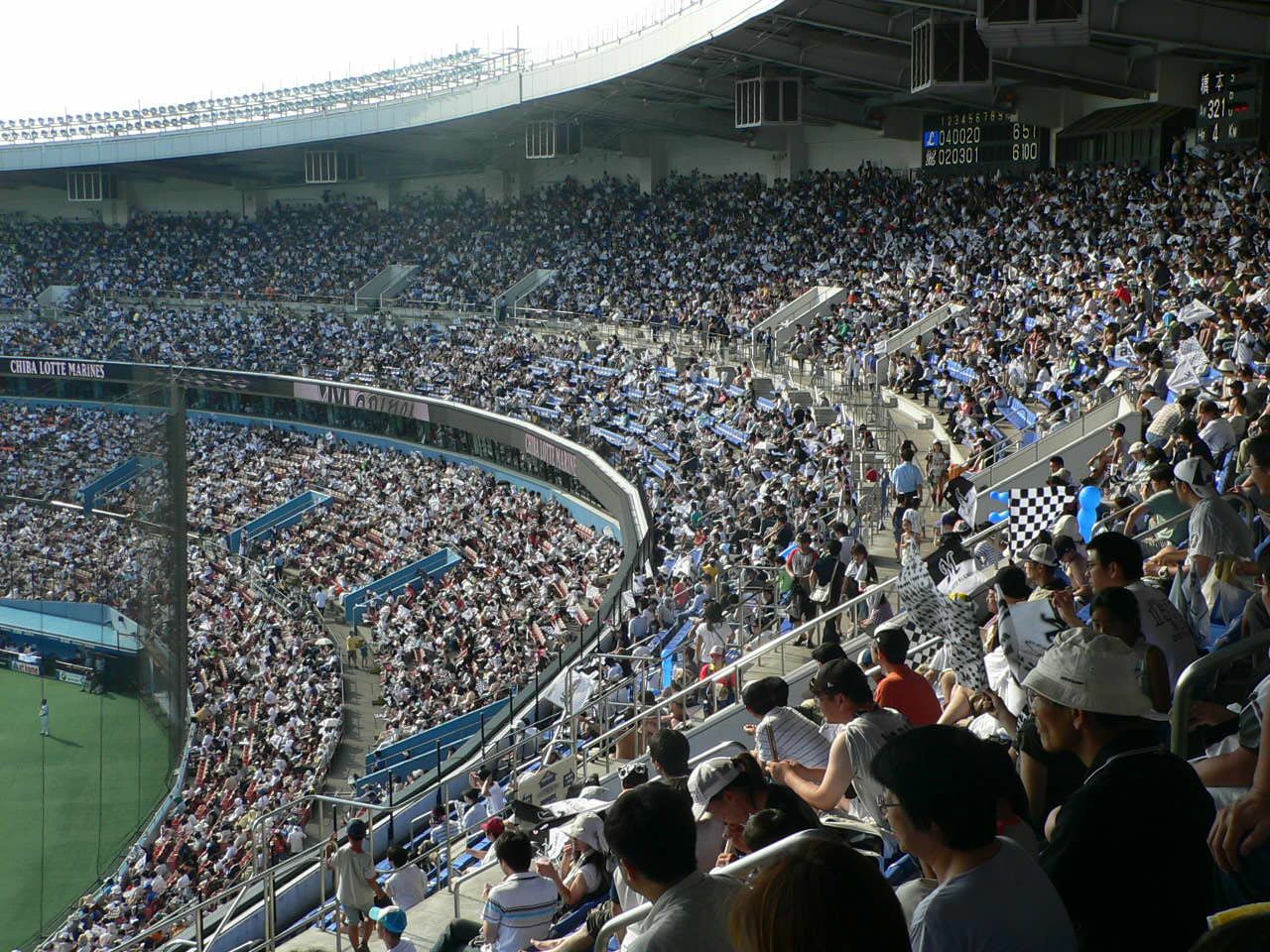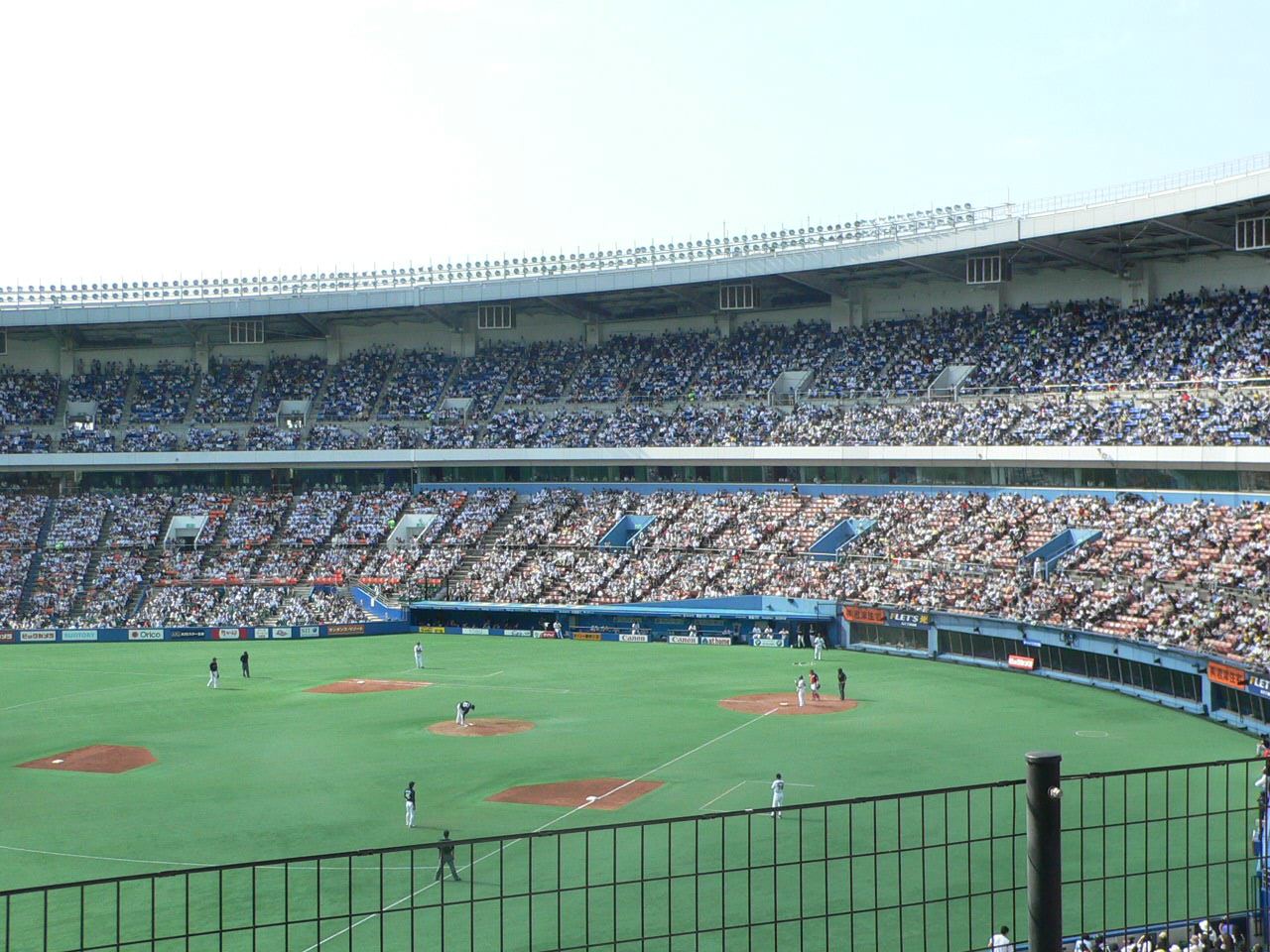 Outfield Seats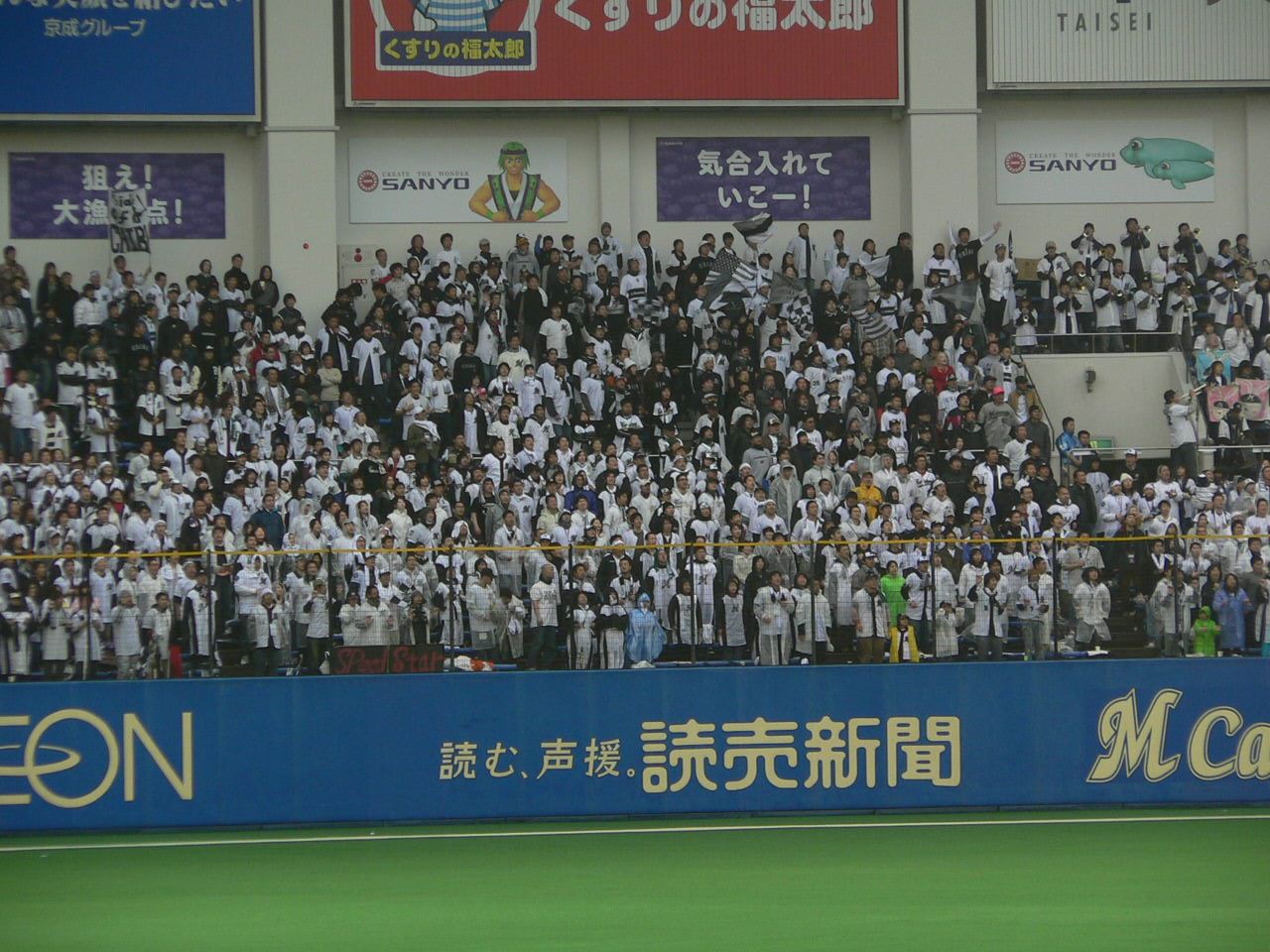 Explore Chiba
Travel Tips & Information
Here is the basic information about Chiba as a reference for planning your trip.
Basic information on sports teams in Chiba Prefecture
1. "Getting there & Around" Ichikawa, Urayasu, Funabashi, Chiba, Makuhari
The area has many accesses to Tokyo, and there are many trains.
Considering the traffic congestion in the surrounding areas, it is best to use the train.
Basically, to get to Maihama (Tokyo Disneyland) or Kaihin-Makuhari Station (Chiba Marine Stadium) from Tokyo Station, use the Keiyo Line.
One thing to note about the Keiyo Line is that it takes a very long time to transfer from the Yamanote Line and other conventional lines at Tokyo Station. Also, please note that the line is closed when it is windy.
2. "Where to Stay" in Ichikawa, Urayasu, Funabashi, Chiba, Makuhari
Hotels are in an area where there are choices from business hotels to high class hotels. With Tokyo Disneyland at the center of the area, there are many high-class hotels in the area. There are also many business hotels a little further away, so you can choose your hotel location and rank based on your destination and accessibility.
3. "What to Do & See" in Ichikawa, Urayasu, Funabashi, Chiba, Makuhari
The biggest tourist attraction in this area is Tokyo Disneyland.
As a result, sightseeing other than Disneyland is a little hazy.
Near Kaihin Makuhari Station, there is Mitsui Outlet Park Makuhari, where you can enjoy shopping.
4. "What / Where to Eat" in Ichikawa, Urayasu, Funabashi, Chiba, Makuhari
I can't think of any specialties that are unique to Chiba, but since it is an urban area, there are many choices of restaurants.
For example, if you go to Kaihin-Makuhari Station, the closest station to Chiba Marine Stadium, you can eat around the station, or you can walk from the stadium to AEON MALL.