Kin Cho Football Center is a soccer ground located in Kin Cho.
The Urawa Reds, a J-League team, have a camp here.
Getting to the Stadium
The location of the Kanatake Town Football Center is about 60 kilometers from the Naha Airport area, which is about an hour to an hour and a half drive away.
The parking lot seems to have space for around 130 cars, but during the camp, the area where you can park may be limited, so please check the team's website each season for parking information.
About the Stadium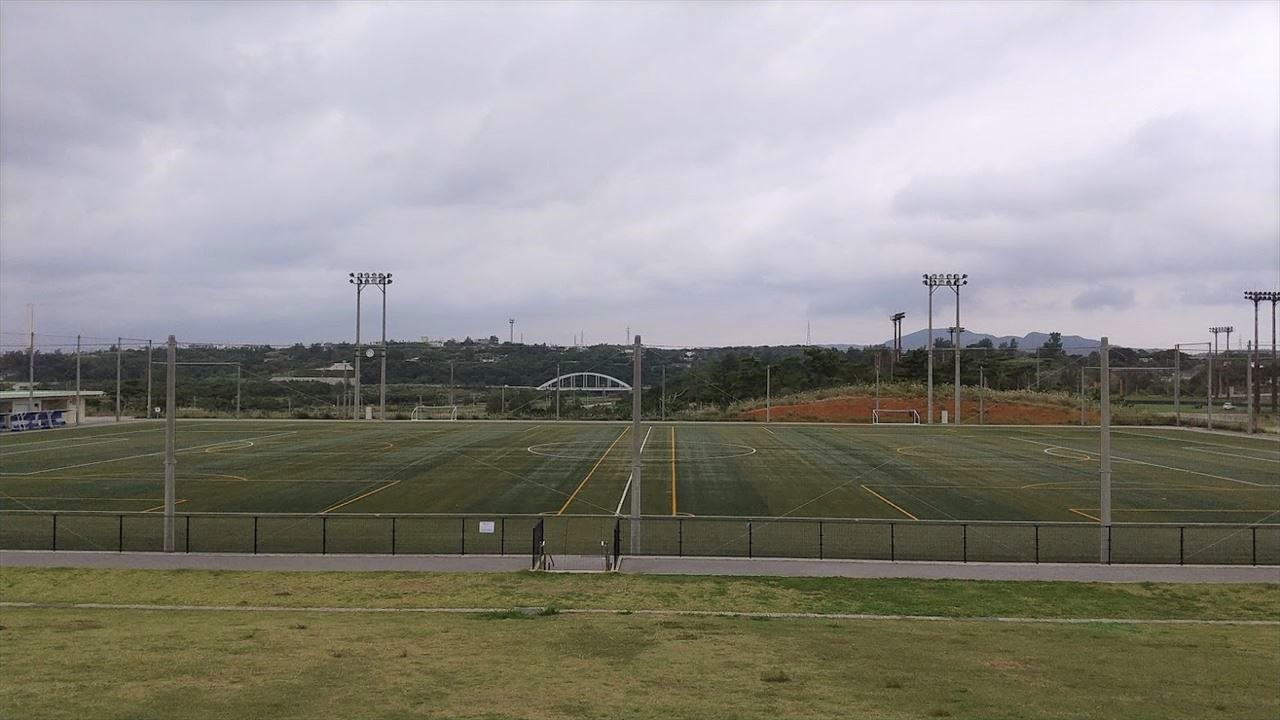 Location: 10988-1 Kin Cho, Kin-cho, Kunigami-gun, Okinawa 904-1201
Seating Capacity: 3578
Explore Northern Okinawa
Learn about transportation, sightseeing, and food in Okinawa
Before your trip, we have compiled some basic information about Okinawa Prefecture for your reference.
About professional sports teams in Okinawa
1.Getting There & Around Northern Okinawa
To get to Okinawa by air, it takes about 2 hours 45 minutes to 3 hours from Haneda Airport to Naha Airport, and 2 hours 20 minutes to 2 hours 30 minutes from Kansai Airport to Naha Airport.
From Naha Airport, Nago City and the northern area is about 100 to 120 kilometers away, depending on the location of the airport.
From the airport, you can take a bus directly to the Churaumi Aquarium, but for other areas, you will need to rent a car.
2."Where to Stay" in Northern Okinawa
If you are planning to watch the games or sightsee around Nago City and the northern area, you can either stay near the various tourist spots, including the beach, or if you rent a car, you can use Naha as a base since there are relatively more options.
We have picked up hotels mainly in Nago City and the northern area.
3."What to Do & See" in Northern Okinawa
The Churaumi Aquarium is going to be the most popular tourist attraction in Nago City and the northern area.
Near the aquarium are the ruins of Nakijin Castle, a World Heritage Site.
The following is a selection of tourist spots in Nago City and Northern Area.
4."What / Where to Eat" in Northern Okinawa
Okinawa soba, taco rice, bitter melon stir-fry, and steak are just a few of the specialties you can enjoy. If you are a drinker, Awamori will be one of the major attractions. Here is a list of Okinawa's gourmet foods and stores in the city.