It takes about 40 minutes from New Chitose Airport to Sapporo Station. We will explain to you how to get to Sapporo Station from New Chitose Airport using the JR line which is the most popular way to get to Sapporo Station.
JR New Chitose Airport Station
The airport and train station are connected, you don't have to go outside of the airport building. Here's how to get to the train station after landing.
After getting off the plane, go to the baggage claim area through the passage shown in the photo below.
When you get to the arrival lobby, follow the direction of the arrow on the "JR Train" on the information sign.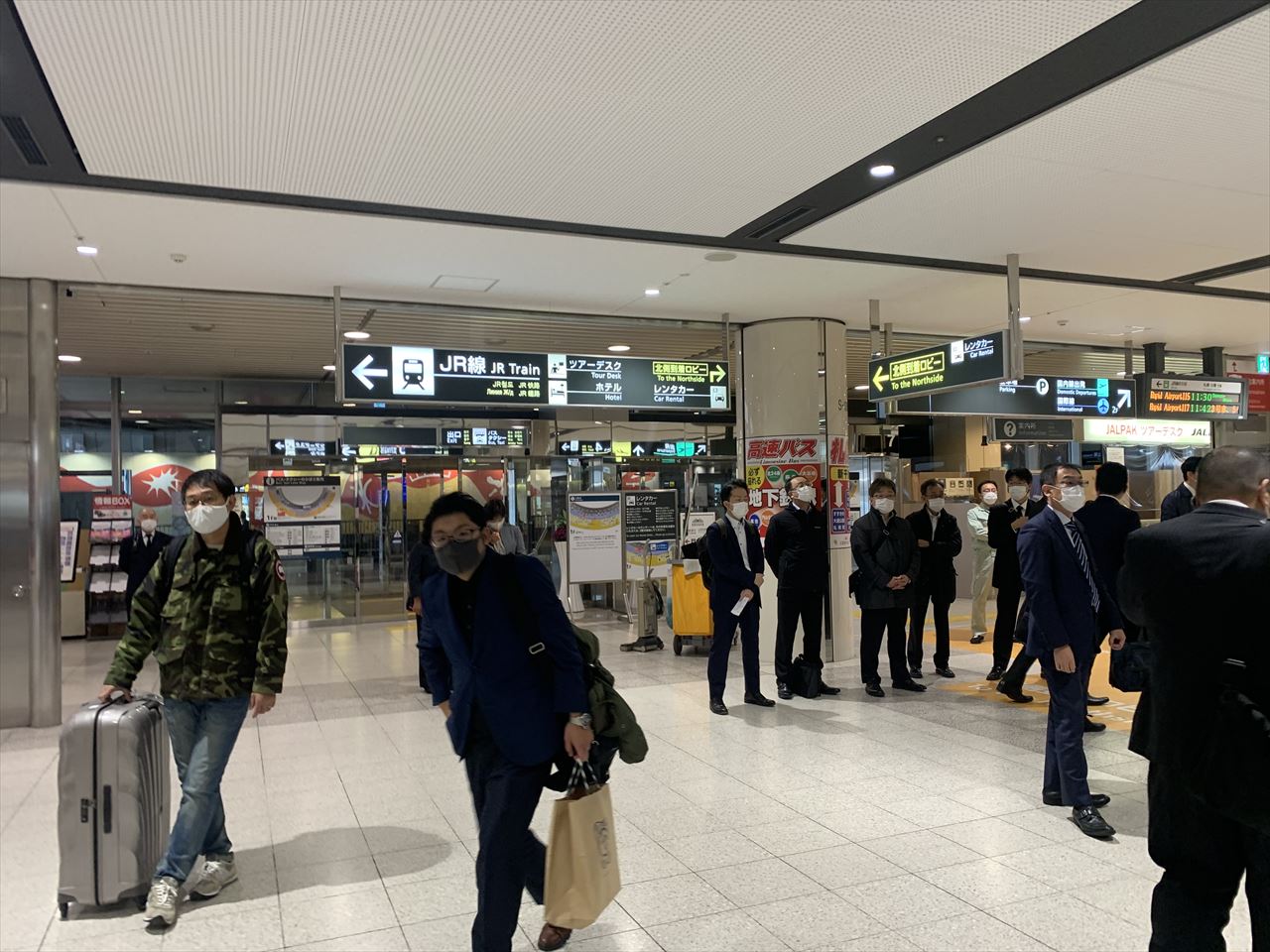 There is an underground passage from the airport arrival lobby to JR New Chitose Airport Station as shown in the picture below. When you arrive at the station, buy your ticket at the ticket machine. As of October 2020, the fare from New Chitose Airport to JR Sapporo Station is 1150 yen.
SUICA Smart Card
There is an E-money Smart Card called SUICA in Japan. It is a very convenient card that most people have in Japan, where you can take JR lines, private railways, subways, local buses, buy drinks and food. If you have purchased a JR RAIL PASS in advance, using it with a SUICA card will make your travel in Japan much easier and smoother.
"Sapporo Rapid Airport" (Kai-Soku Airport)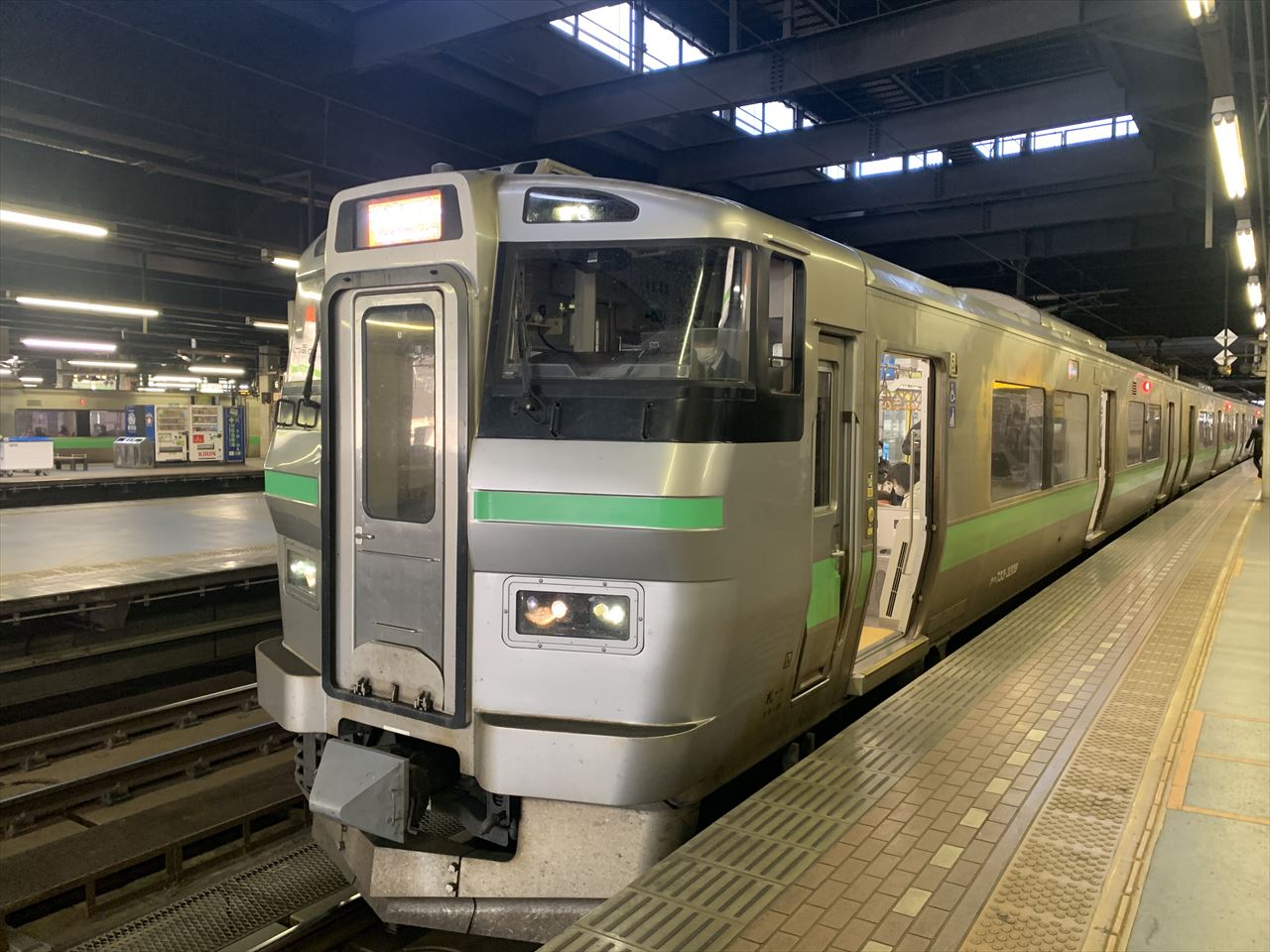 To get to Sapporo Station, take the train called "Rapid Airport"(Kai-Soku Airport) . All trains start from Shin-Chitose Airport Station. (There is no train other than the "Rapid Airport," so you can go to Sapporo by any train.)
Trains departing from New Chitose Airport Station are bound for Sapporo and Otaru and you can take either one to Sapporo. There are 5 trains to Sapporo in an hour, so you don't have to wait that long. The fare is 1,150 yen. Some cars with the "u-seat" logo on the train have reserved seats and will incur an additional charge of 530yen.
Non-Reserved Seats/1,150yen,
Reserved Seats(u-seat)/1,150yen + 530yen.
*The basic fare is as of November 2020.
Non-Reserved Cars
The seats in non-reserved cars are bench seats and the type of seats shown in the picture below. If there is no "u-seat" logo on the outer wall of the train, it is a non-reserved seat car.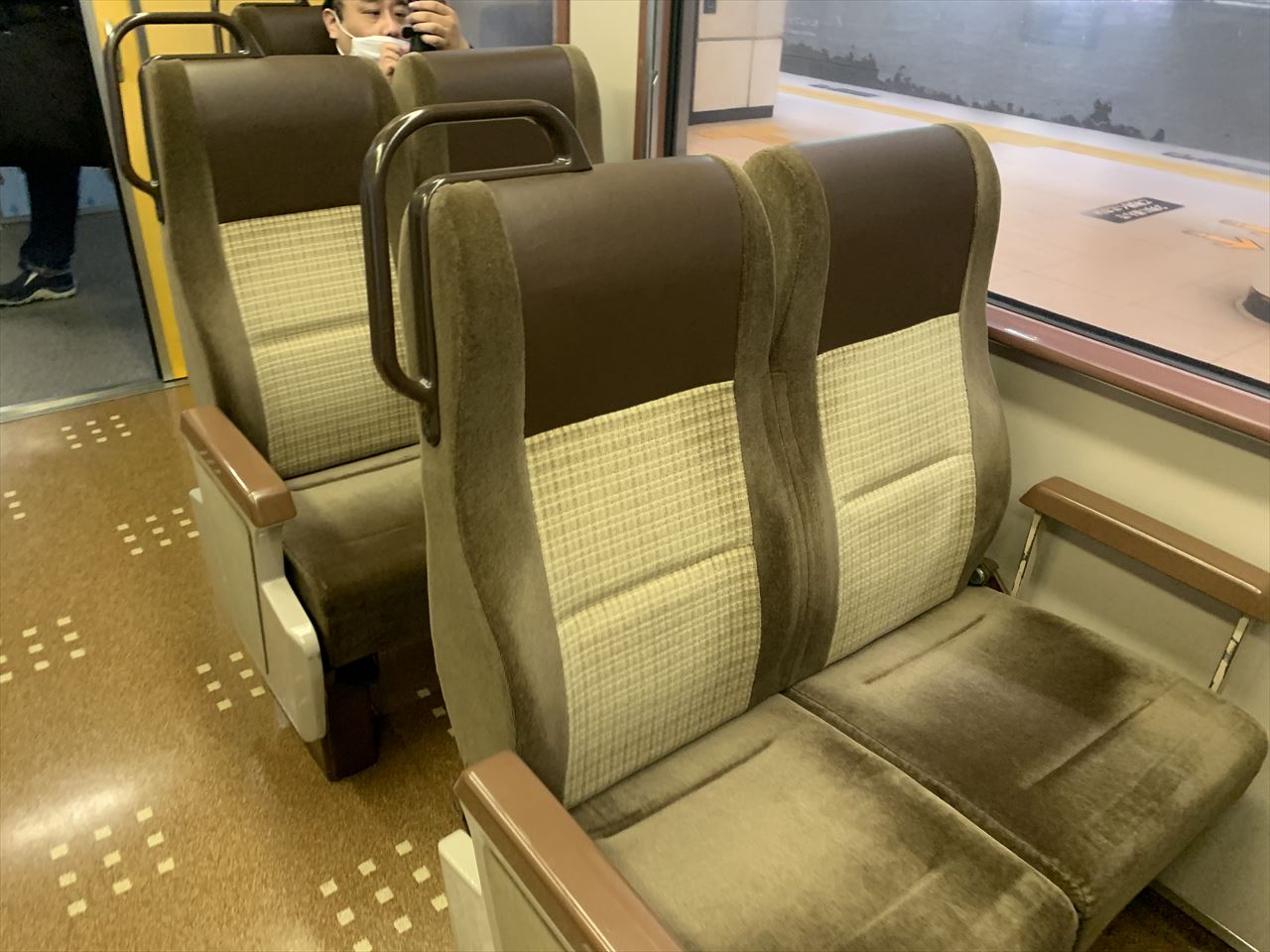 Reserved Cars
The "u-seat" logo is displayed at each entrance of the reserved seat cars and
the seat looks a little better quality than the non-reserved seat.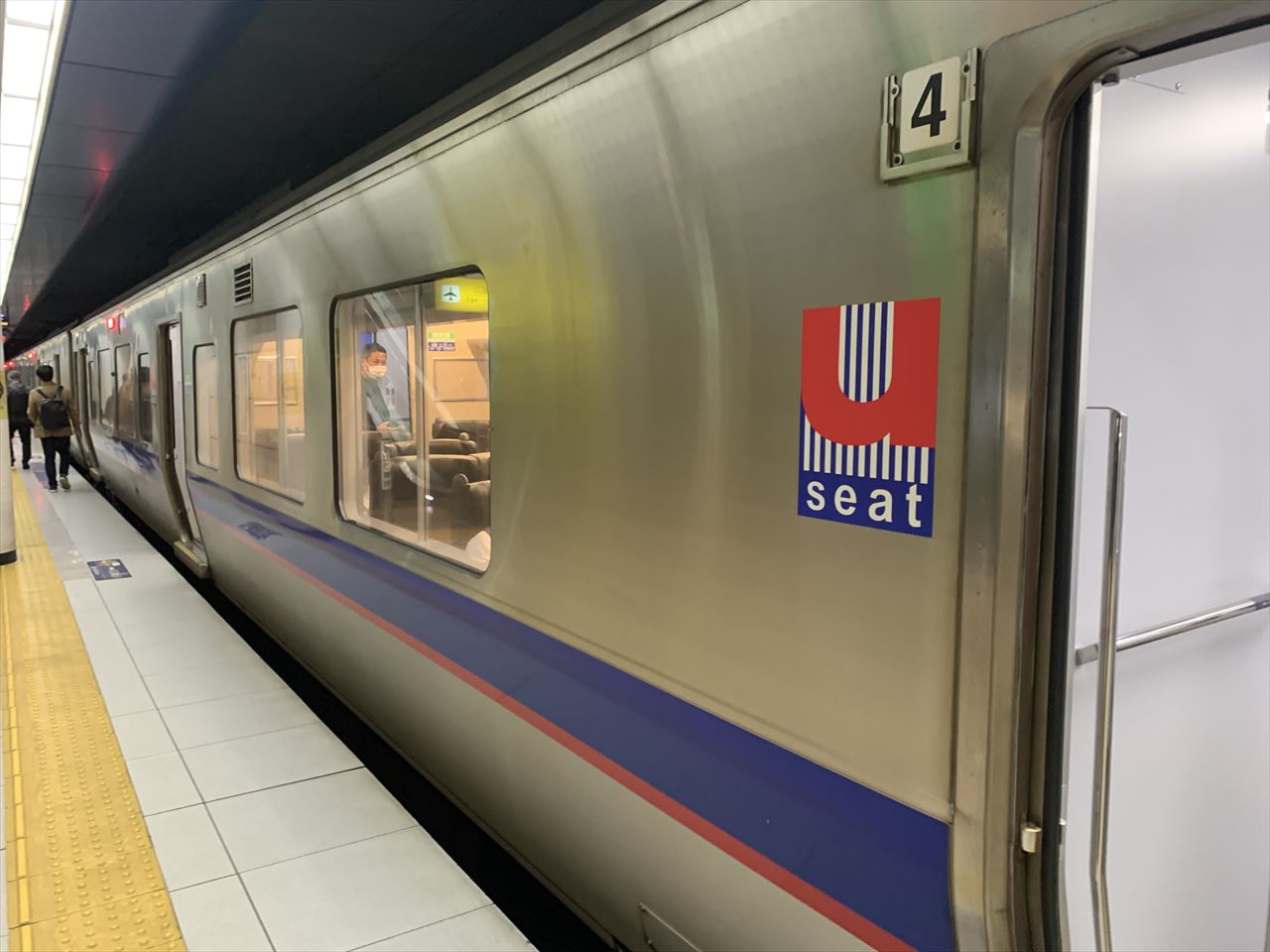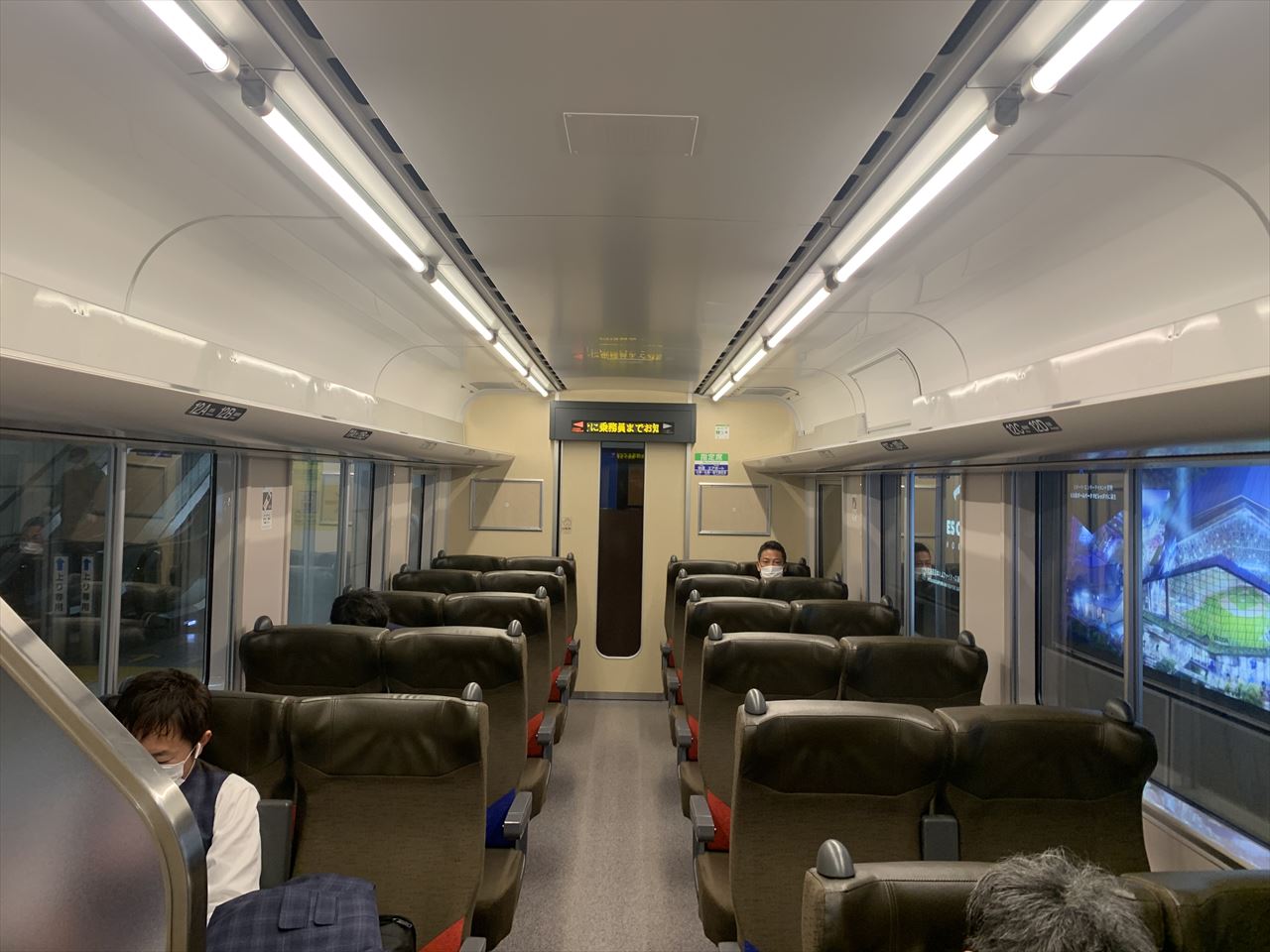 JR Sapporo Station
After arriving at Sapporo Station, you can walk outside if it is a hotel near the station, and underground passages connect some hotels, so you should know how to get to your hotel in advance. Because it is good to walk on a sunny day in summer, but in the middle of winter, there is a big difference in comfort between walking outside and walking in underground passages.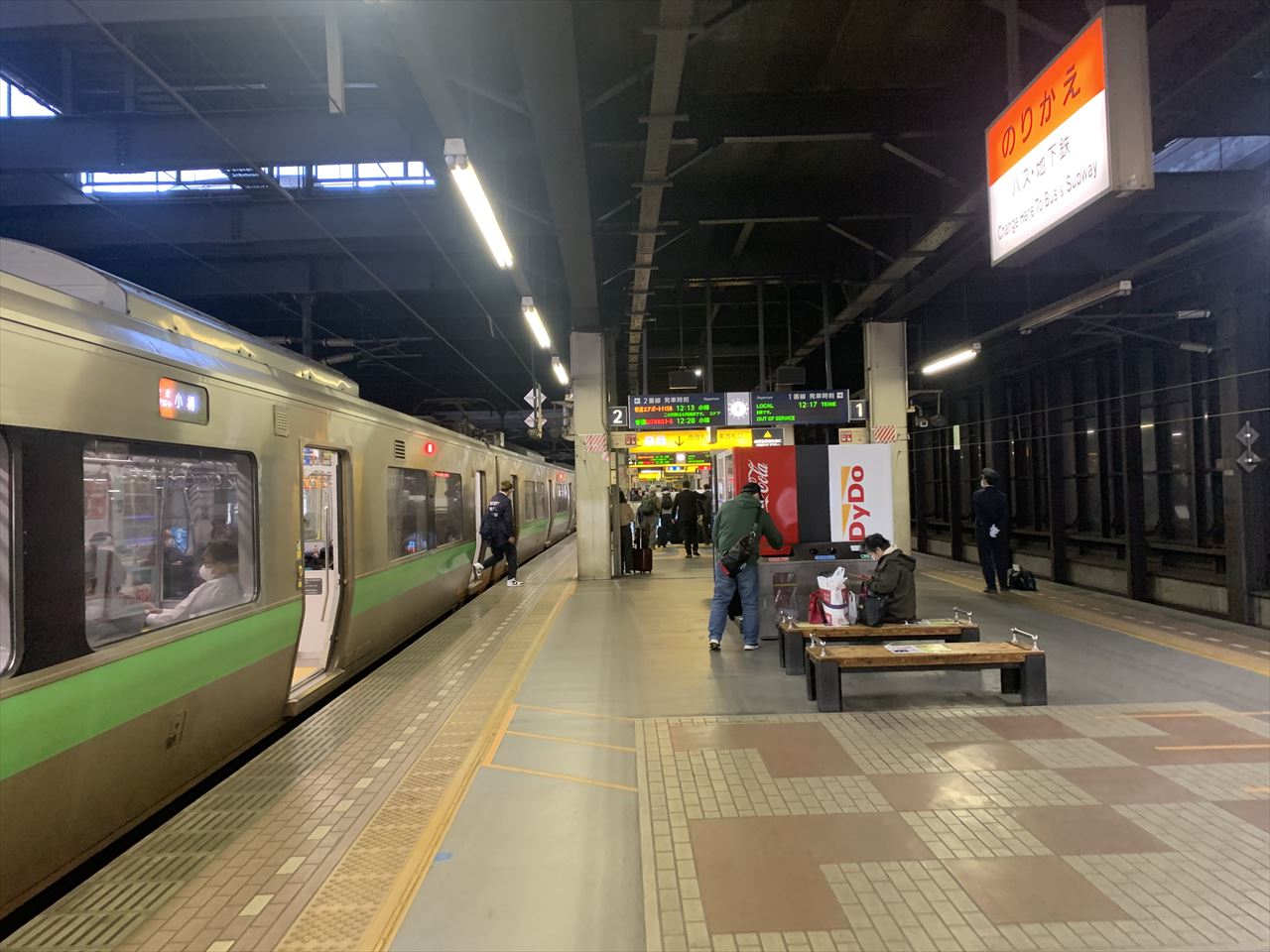 If you stay at a hotel in the Susukino area, take a subway from Sapporo Station to Susukino. Or you can walk for about 15 minutes or take a taxi. It might be easier to take a taxi if you have big luggage on arrival day.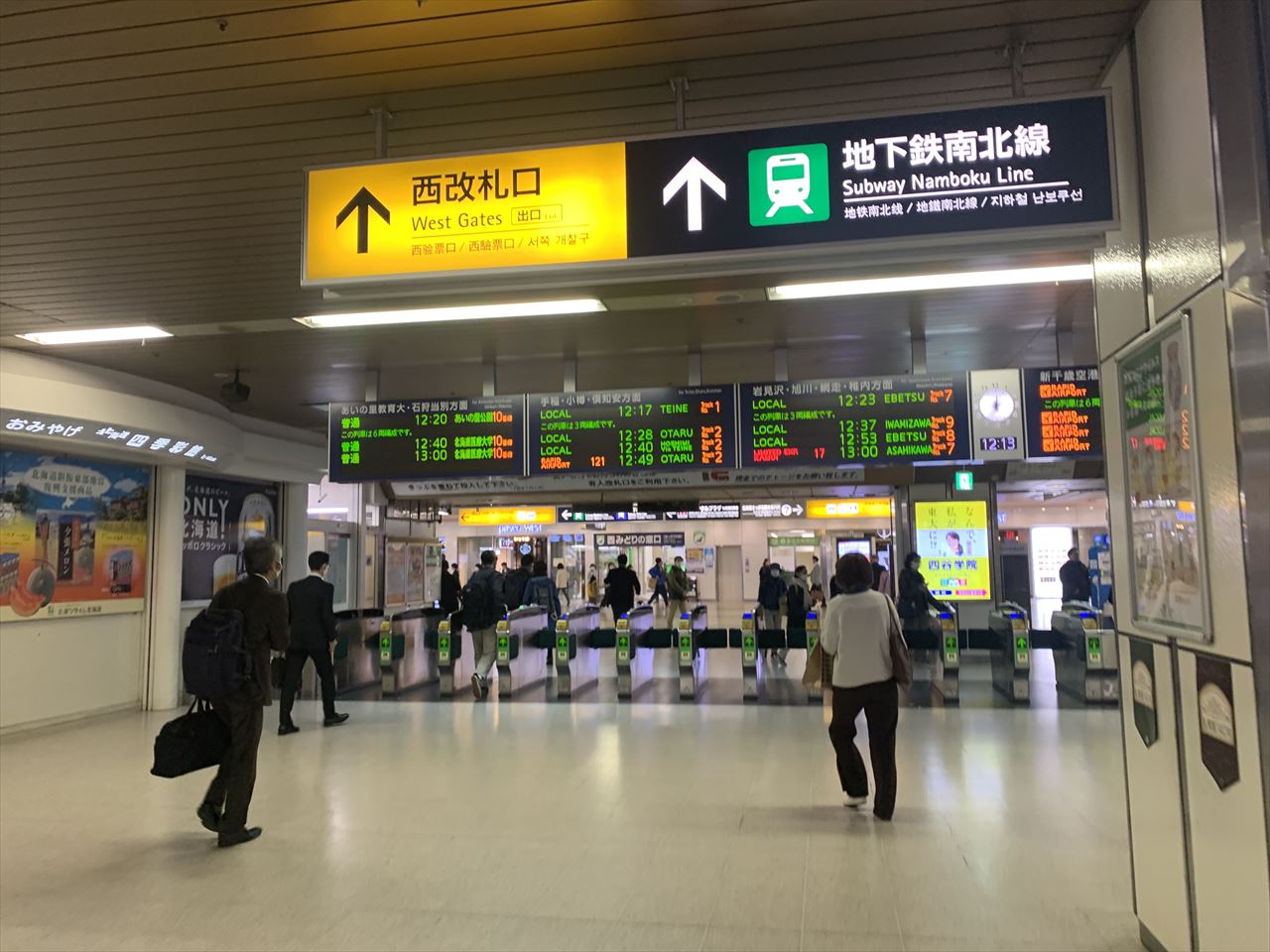 JR Sapporo Station