Okayama Castle and Okayama Korakuen Garden are two of the most popular sightseeing spots in Okayama City. These two are right next to each other, so you can spend a whole day leisurely looking around while enjoying tea and sweet treats.
If you take the train to the outskirts of the city, you can visit Kibitsu Shrine and the former Kankanoya School, and watch the beautiful sunset at Washu Mountain.
Okayama Castle
Okayama Castle is also called "Karasu Castle" because of its black lacquered clapboard structure.
The castle was completed in 1597, but was destroyed by fire in an air raid in 1945, and was restored in 1966.
At night, the castle is lit up and shows a different beauty from the daytime.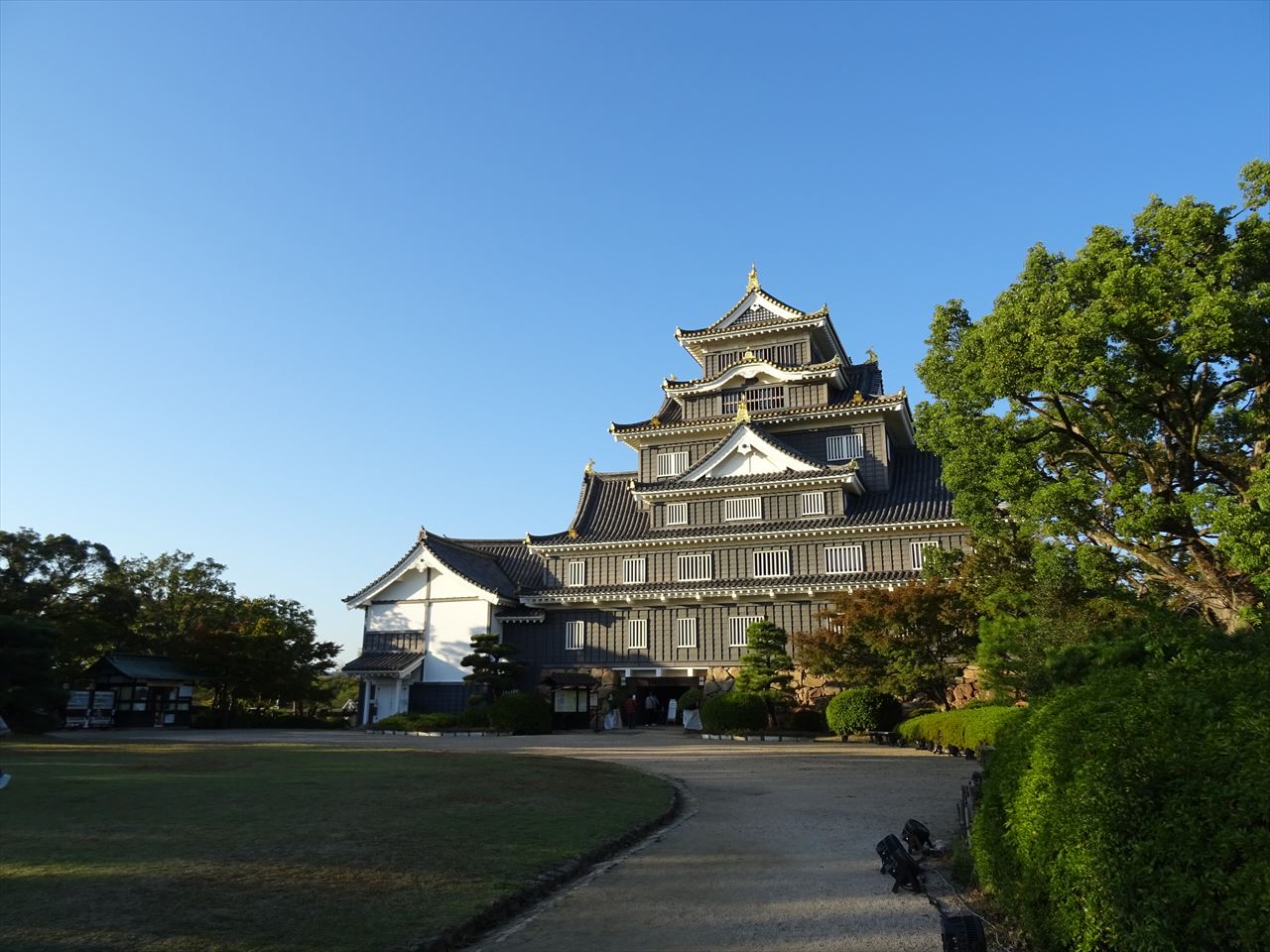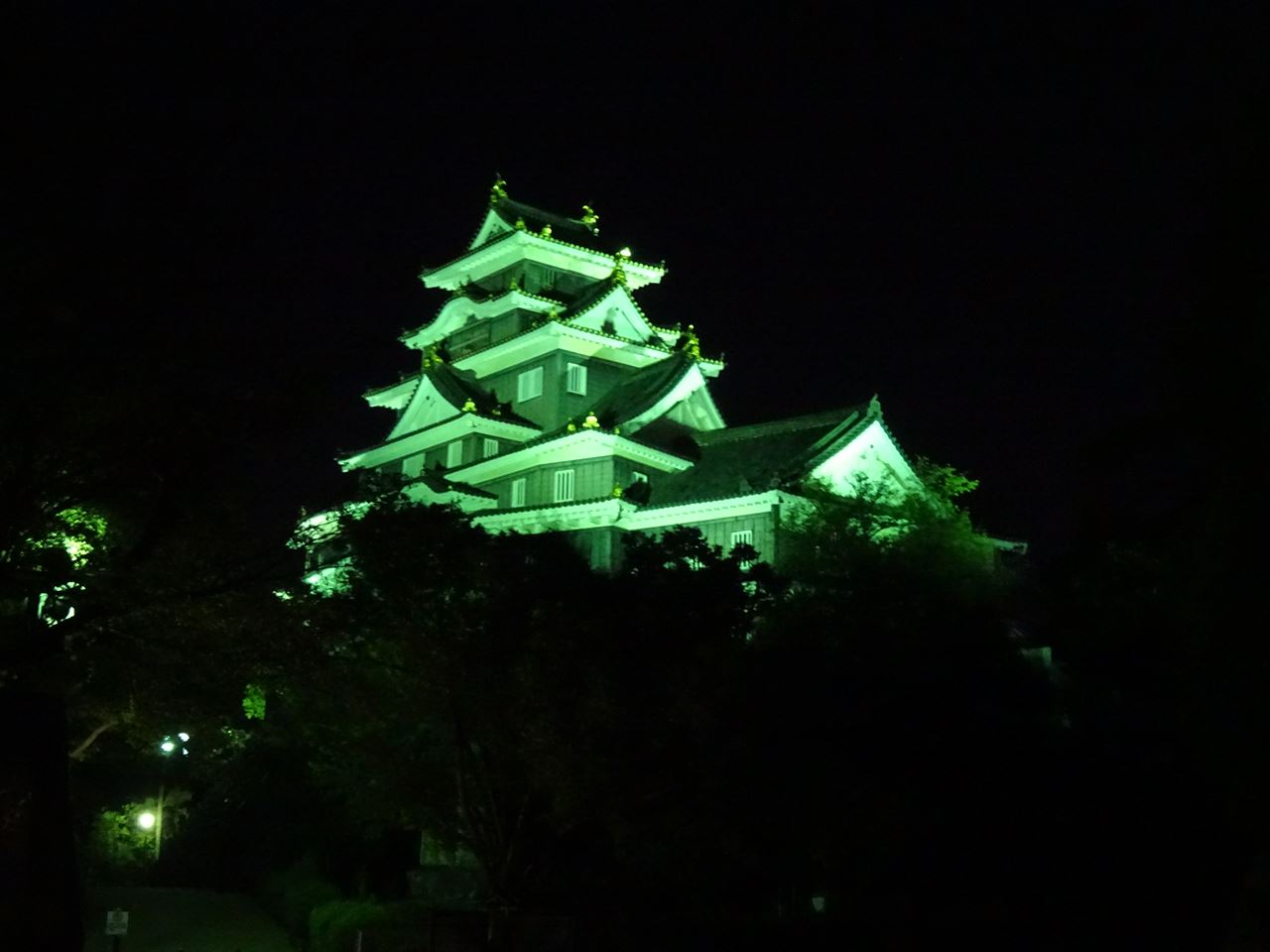 Okayama Castle
Address: 3-1, Marunouchi 2-chome, Kita-ku, Okayama City, Okayama 700-0823, Japan
Admission: Adults: 320 yen Children: 130 yen (common ticket with Okayama Korakuen Garden: 580 yen)
Hours: 9:00am - 5:30pm
Closed: December 29 - December 31
Directions: Take the streetcar from "Okayama Station" and get off at "Shiroshita" (5 minutes, 100 yen fare).
From there, it is about a 10-minute walk. If you walk from the east exit of Okayama Station, it will take about 25 minutes.
Okayama Korakuen Garden
Okayama Korakuen Garden is one of the three most famous Japanese gardens, and was designated as a Special Place of Scenic Beauty in 1952.
The garden was created by Tsunamasa Ikeda in the early Edo period, and historical buildings such as the Enyo-tei and Ren-chi-ken can be seen here.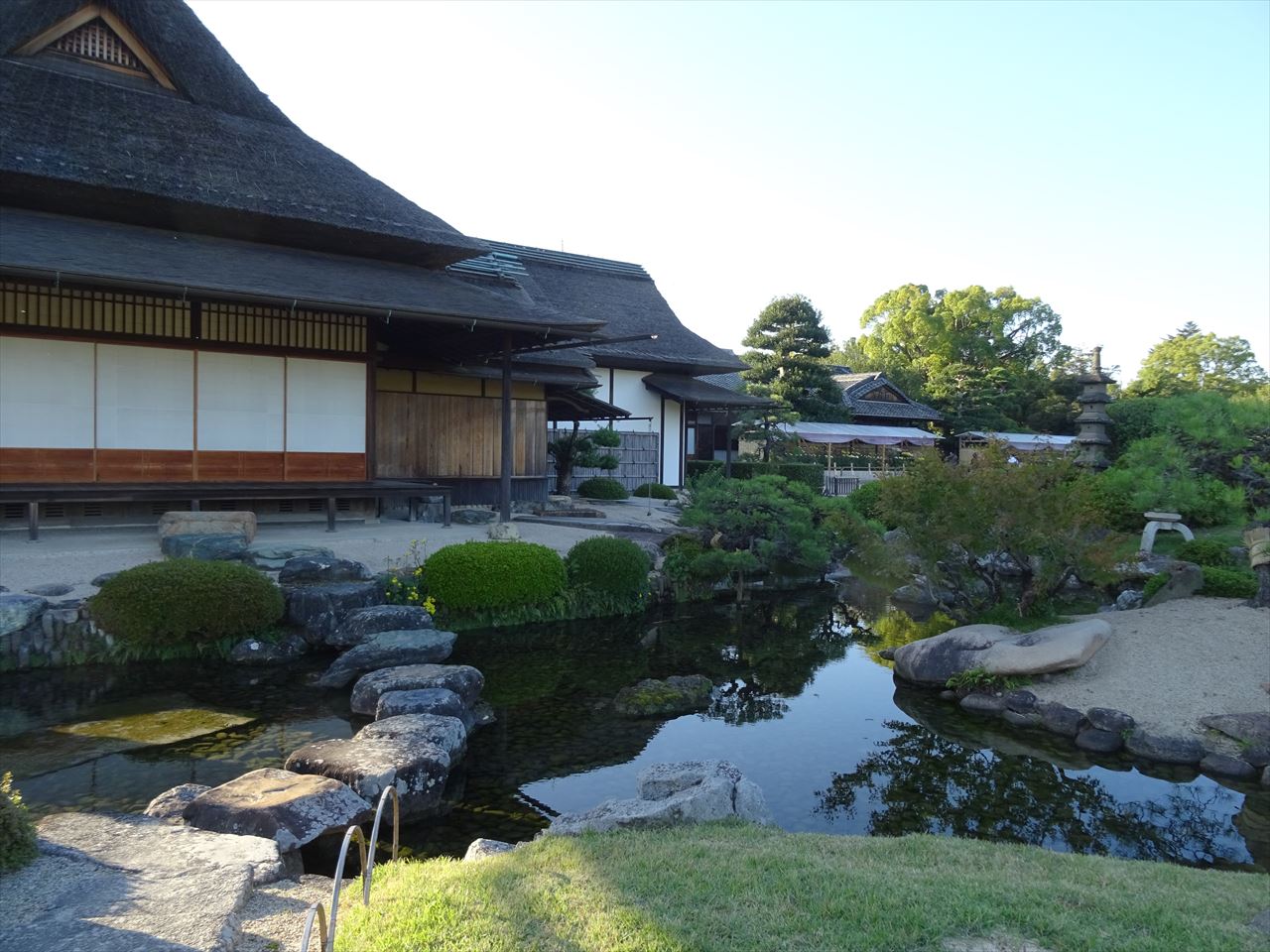 Okayama Korakuen Garden
Address: 1-5 Korakuen, Kita-ku, Okayama City, Okayama 703-8257, Japan
Admission: Adults: 410 yen Seniors: 140 yen (common ticket with Okayama Korakuen Garden: 580 yen)
Hours: March 20 - September 30, 7:30 a.m. - 6 p.m.; October 1 - March 19, 8 a.m. - 5 p.m.
Closed: None
Directions:Take the streetcar from "Okayama Station" and get off at "Shiroshita" (takes 5 minutes, fare 100 yen).
From there, it takes about 10 minutes on foot to get there.
To get to Okayama Castle from Okayama Korakuen Garden, it is convenient to cross the Tsukimi Bridge right outside the south gate.
Okaden Chuggington Tram
Okaden Chuggington, a streetcar designed after the popular British animated television series "Chuggington".
The adorable Wilson and Brewster cars have been connecting Okayama Station and Higashiyama Okaden Museum Station in about 50 minutes since 2018.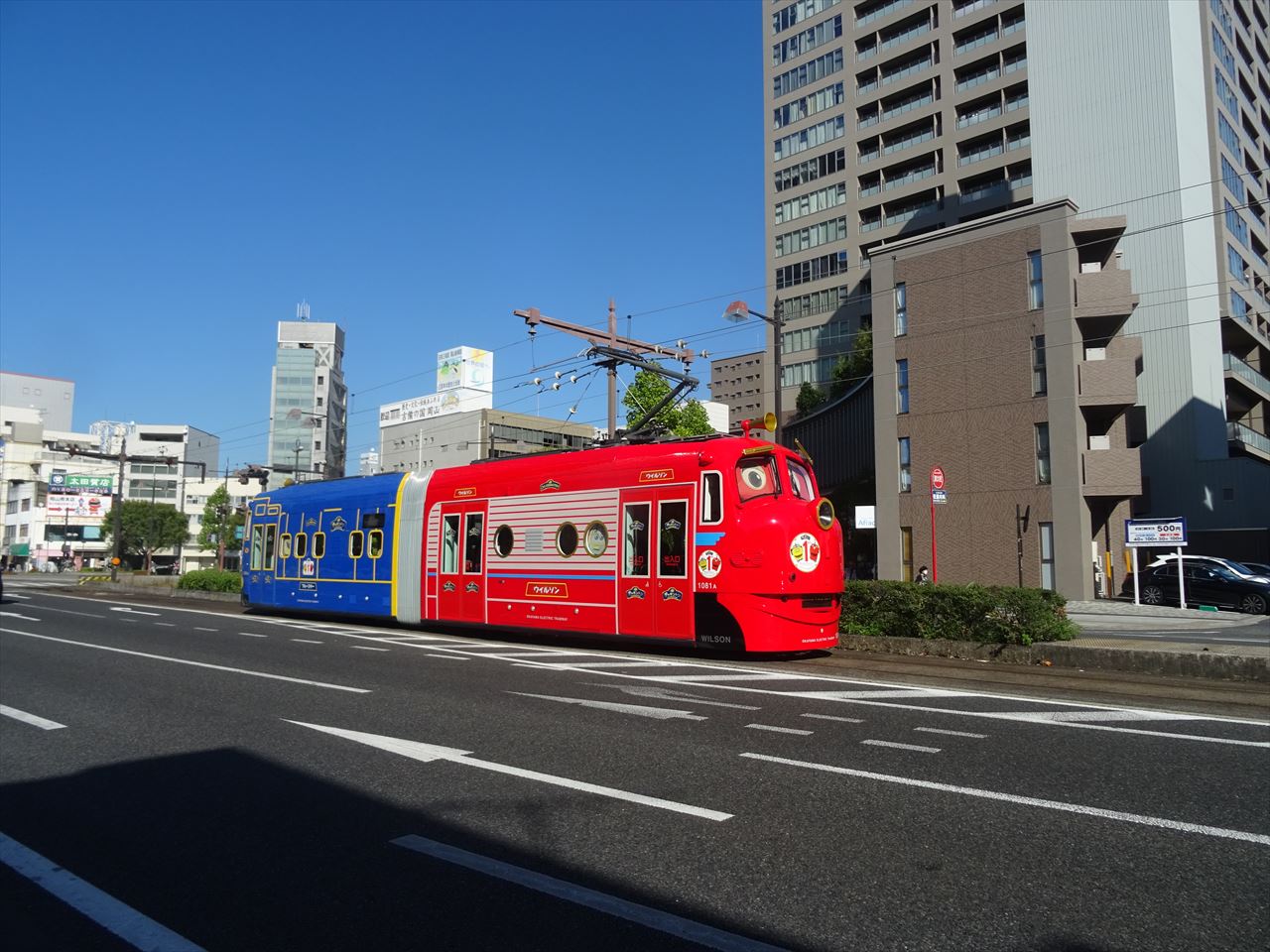 Admission: Weekdays: Adults 3,400 yen, children 1,900 yen Weekends and holidays/Spring, summer and winter vacations: Adults 3,500 yen, children 2,000 yen
The ticket includes a ride on Okaden Chuggington, admission to the Okaden Museum, a commemorative card (one from a total of 30 types), and a one-day streetcar ticket.
Route: Okayama Station - Okaden Museum Station
Yoshibetsu Shrine
It is the oldest major shrine in Okayama Prefecture, and the main shrine and worship hall, rebuilt in 1425, are designated as national treasures.
The 360-meter-long corridor leading from the main shrine is a historical structure worth seeing.
Many people know about the Narukama Shinji ritual, in which the sound of the kettle ringing is used to predict good and bad fortune.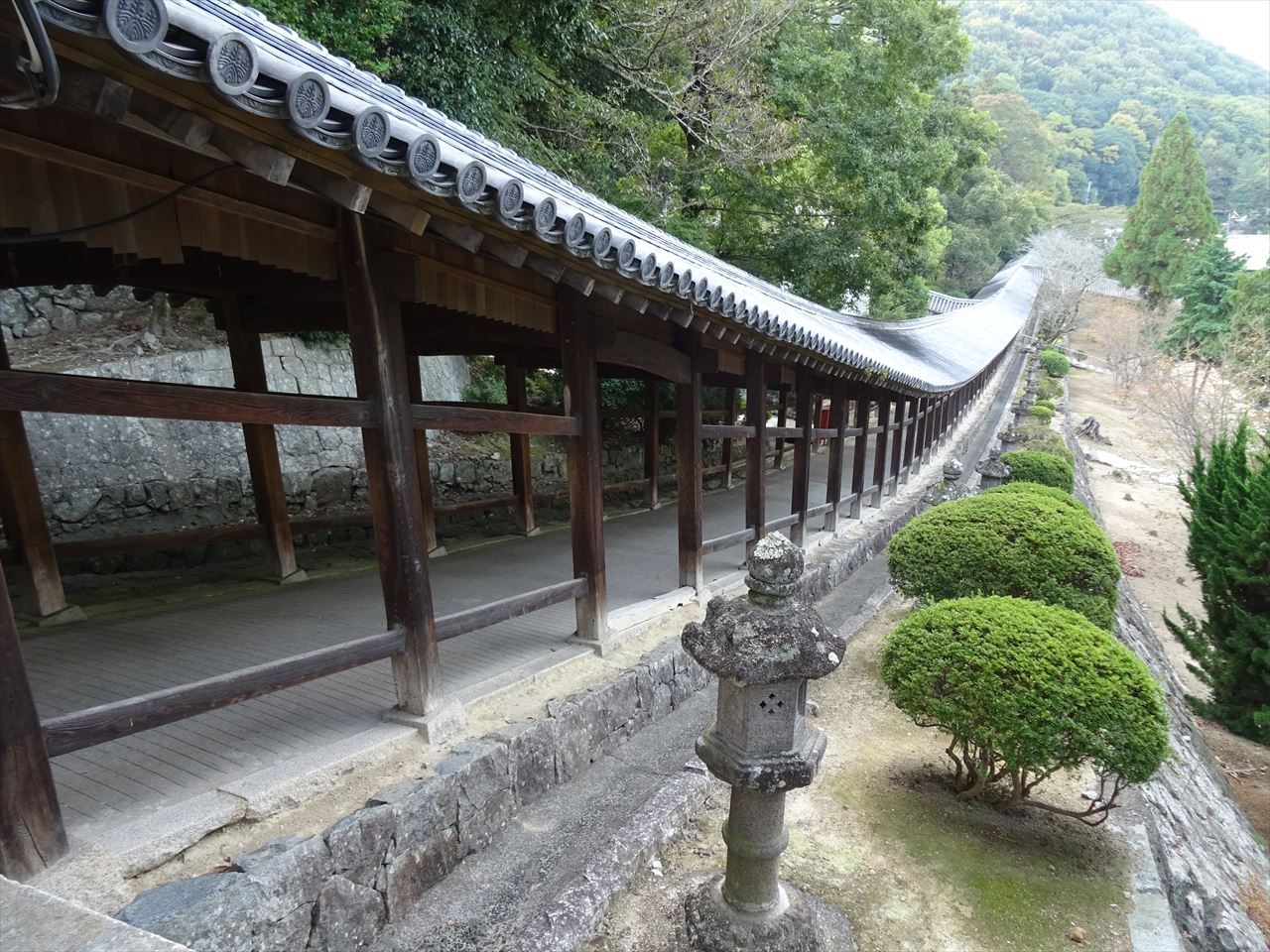 Yoshibetsu Shrine
Address: 931 Kibi Tsu, Kita-ku, Okayama City, Okayama 701-1341, Japan
Admission: Free
Hours: 5:00 a.m. - 6:00 p.m.
Closed: None
Directions:Take the Kibitsu Line from JR Okayama Station and get off at Kibitsu Station (15 minutes, 210 yen fare).
After exiting the station, turn left and you will come to a T-junction. Turn right and you will see a large torii gate. It is about a 10-minute walk from Kibitsu Station.
Comment I went early in the morning, so there were no worshippers, and it was already a private party (laughs), but the corridor was just as spectacular as it looked in the pictures!
On the recommendation of the shrine maiden, I walked from Kibitsu Shrine to Kibitsuhiko Shrine, which took about 20 minutes. It's probably faster to walk than to take the train, which has fewer trains.
Former Shizutani School
Founded in 1670 by Mitsumasa Ikeda, it is the world's oldest public school for the common people.
In 1953, the auditorium was designated as a National Treasure, and the following year it was designated as a Special Historic Site.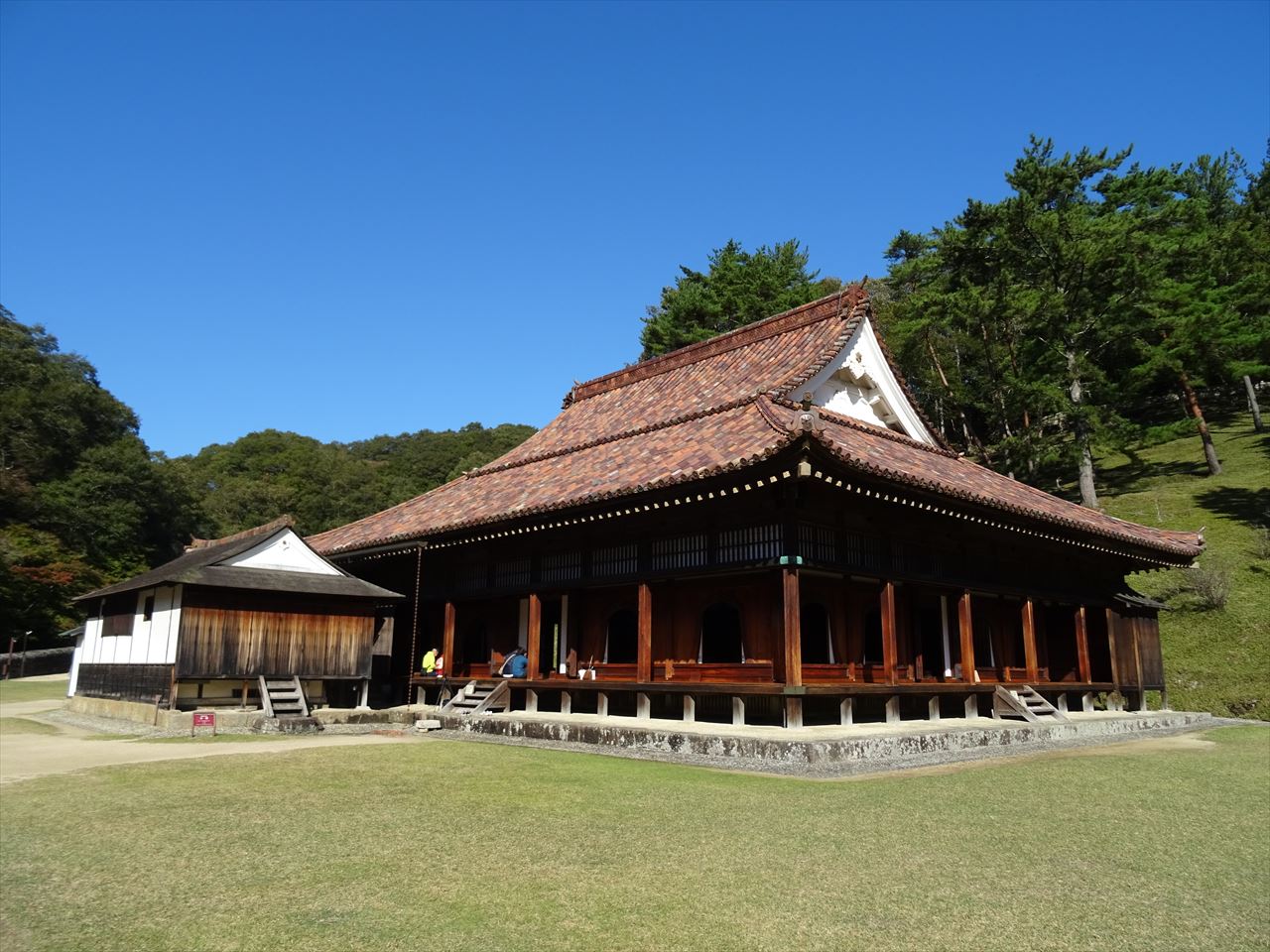 Old Shizutani School
Address: 784 Kandani, Bizen City, Okayama Prefecture, 705-0036 Japan
Admission: Adults: 400 yen, Elementary and junior high school students: 100 yen, Seniors (65 years old and over): 200 yen
Hours: 9:00 a.m. - 5:00 p.m.
Closed:
December 29th to 31st
Directions:
The former Shizutani School is located in Bizen City, about 32 km east of Okayama City.
From JR Okayama Station, take the Sanyo Line to Yoshinaga Station (36 minutes, 590 yen).
From the station, transfer to the city bus and get off at the last stop, the Former Shizutani School (10 minutes, 200 yen for adults, 100 yen for children).
Comment
We recommend that you visit the museum first; the video corner on the first floor introduces the ingenuity of the auditorium's construction in the "Giants of Beauty" section. After watching the video, you will be able to take a closer look at the auditorium and think, "Oh, that's it, that's how it's made, hmmm, I see...".
By the way, it took me 40 minutes to walk from the old Kankaya School to JR Yoshinaga Station. However, there was a 50-minute wait for the train to Okayama Station...
The only thing that came roaring by during that time was a freight train!
Mt. Washu
It is called Washu Mountain because it looks like an eagle spreading its wings.
The view of the Seto-ohashi Bridge and more than 50 islands from the 133-meter-high peak of Mt.
The sunset over the Seto Inland Sea has been selected as one of the "100 Best Sunsets in Japan".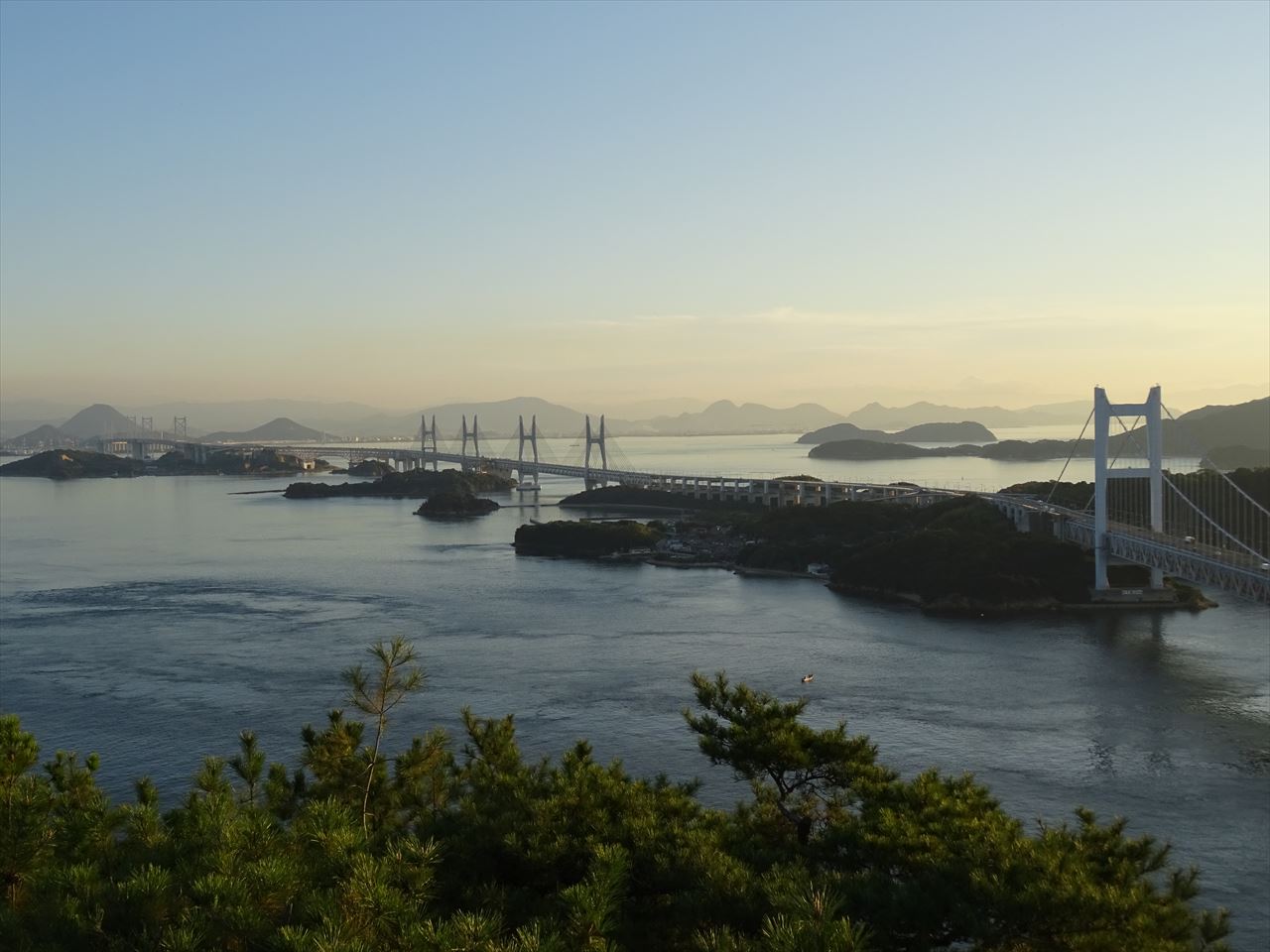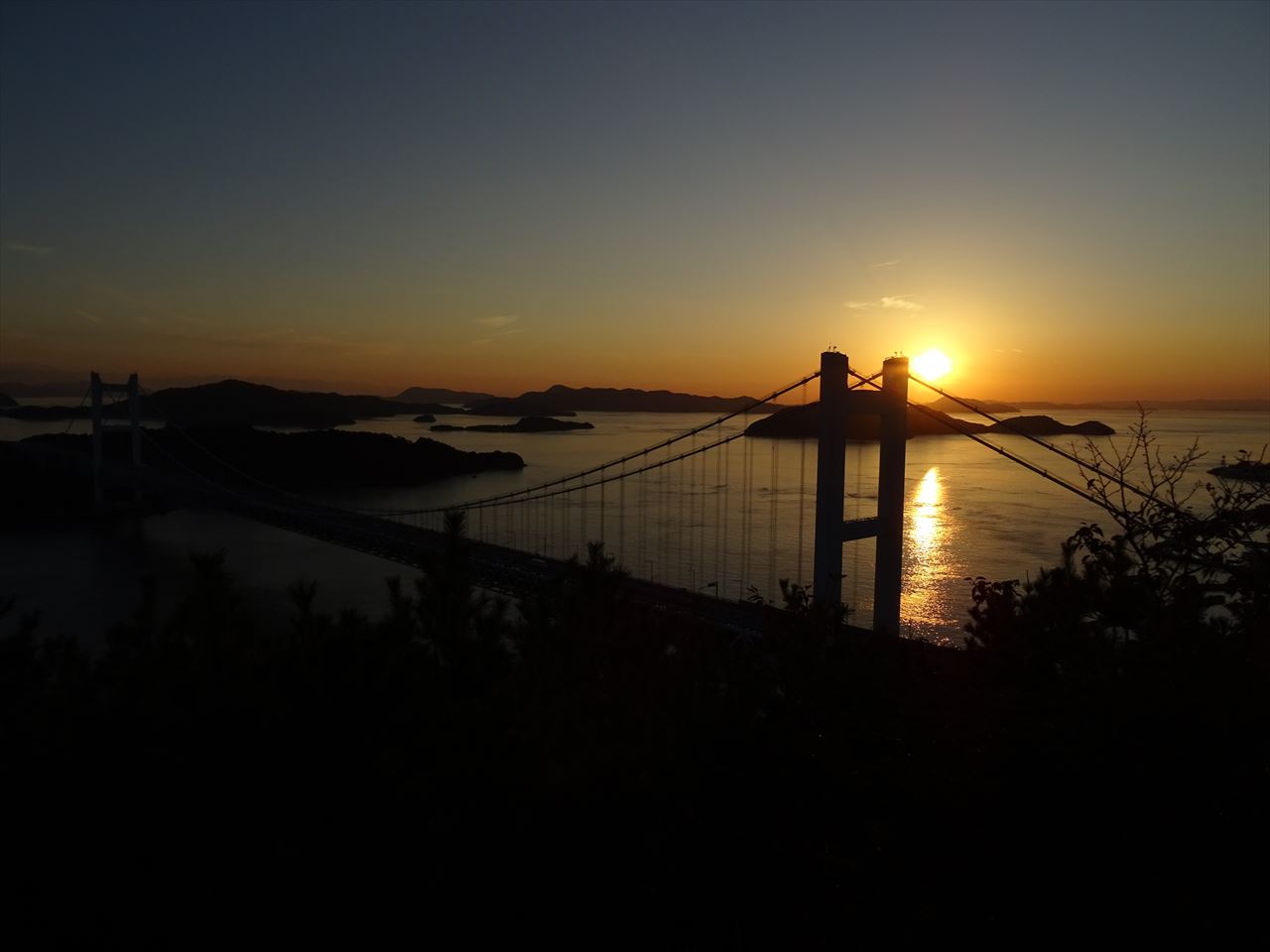 Mt. Washu
Address: Shimotsuidanoura, Kurashiki-shi, Okayama 711-0925 , Japan
Admission: Free
Hours: 24 hours
Closed:
None
Directions:
From JR Okayama Station, take the Seto-ohashi Line to Kojima Station (approx. 30 minutes, 510 yen).
From platform 4 in front of Kojima Station, take the Shimotsui Circulation Line to Kojima and get off at Washuzan Second Observatory (30 minutes, 220 yen).
It takes about 20 minutes to walk from the bus stop to the top of the mountain.
Also, on Fridays, Saturdays, and the day before holidays, the Mt. Washu Sunset View Bus is available from Kojima Station. For more details, please visit the official website of Shimoden Bus.
Comment The view from Mt. Washu was even more spectacular than I had expected. I felt like the famous Goemon Ishikawa: "Is it a great view, is it a great view?That's exactly what I said at Nanzenji Temple in Kyoto.