Sapporo is the largest major city in Hokkaido. Sapporo has many businesses, shopping, and entertainment districts and is also a base for travelers throughout Hokkaido. If you are going to Sapporo from Honshu (the main island of Japan including Tokyo and Osaka etc..), we recommend that you take a flight because it's most comfortable and you can get to New Chitose Airport, the nearest airport from Sapporo, in about 90 minutes from Tokyo.
Sapporo & Surrounding Cities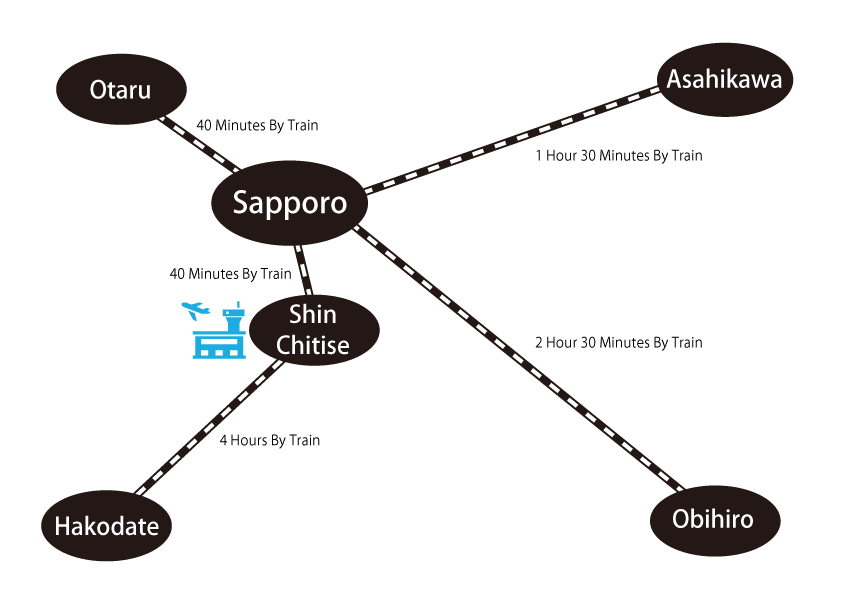 Get to JR Sapporo Station from New Chitose Airport
By Train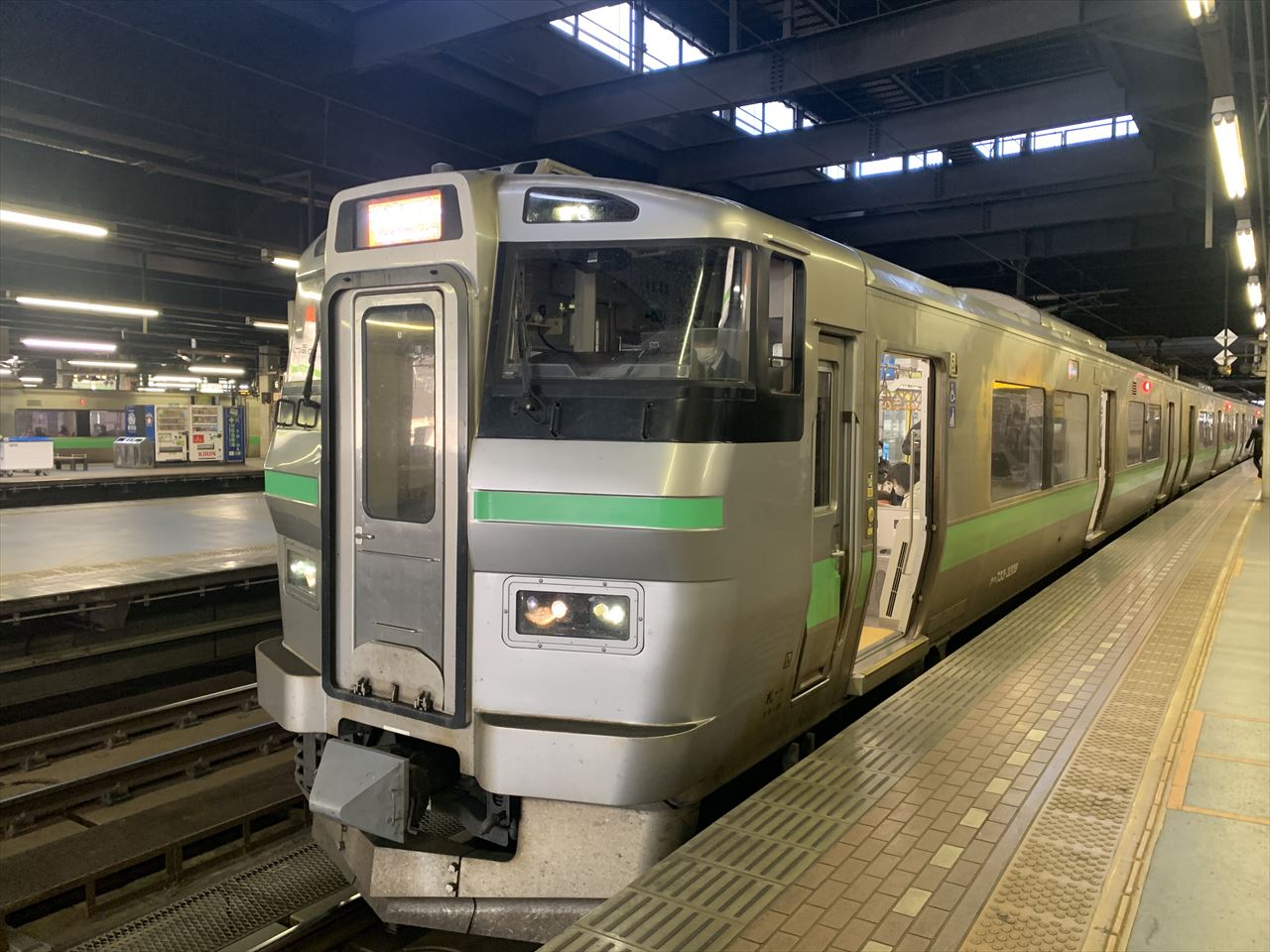 It takes about 40 minutes from New Chitose Airport to Sapporo Station
by "Rapid Airport" (Kai-Soku Airport) train.
Fare: 1,150yen
More details about the train to JR Sapporo Station
By Bus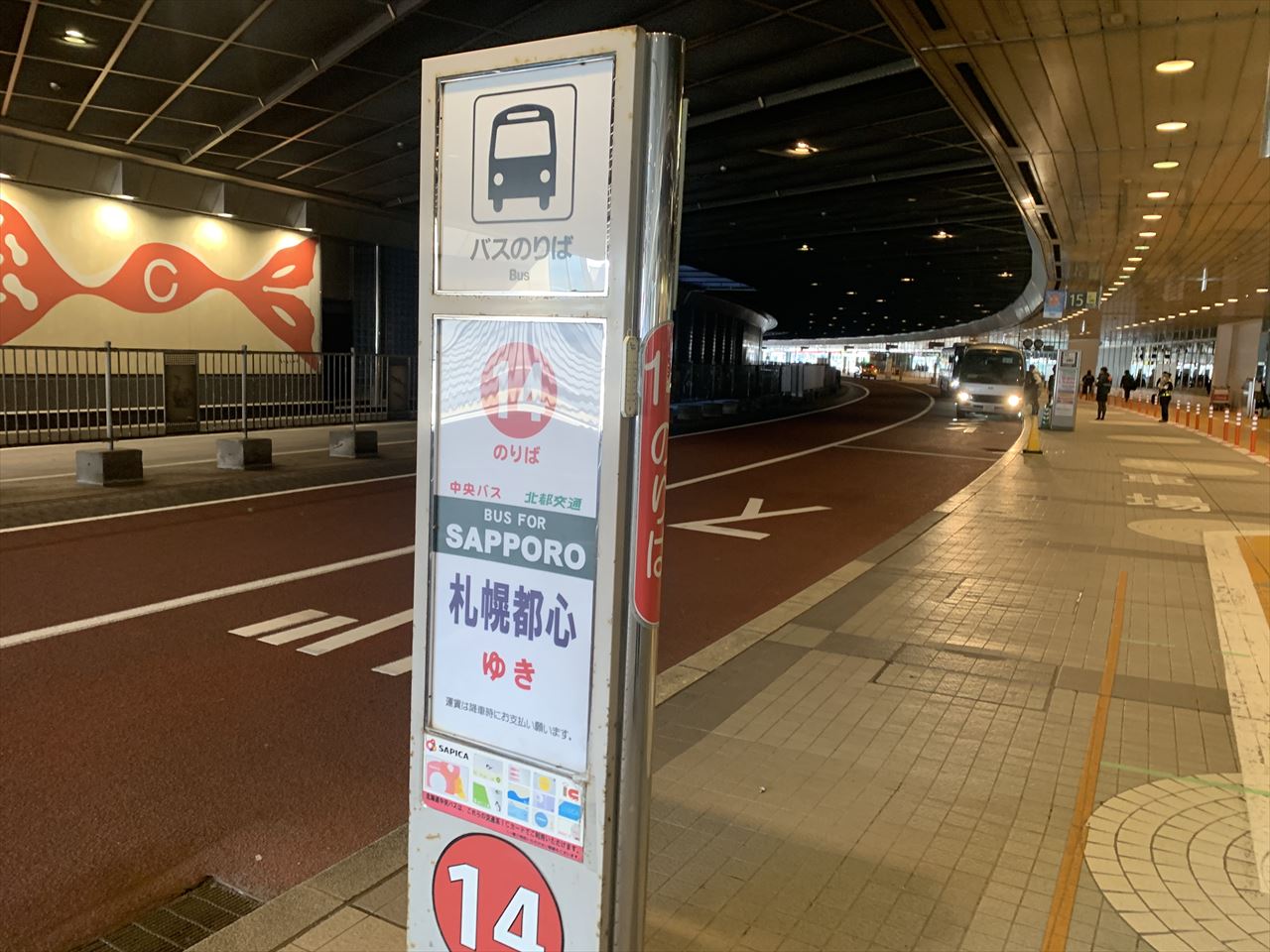 Is the hotel you are going to stay near Sapporo Station? Or is it in the Susukino area? If it is close to the Susukino area, it may be better to take a bus that goes directly to the Susukino area. It takes about 15-20 minutes to walk from Sapporo Station to the Susukino area, but don't forget that you might have to carry some large luggage.
New Chitose Airport to Downtown Sapporo / Fare: 1,100yen
Bus stops at the Domestic Terminal Building

Car Rentals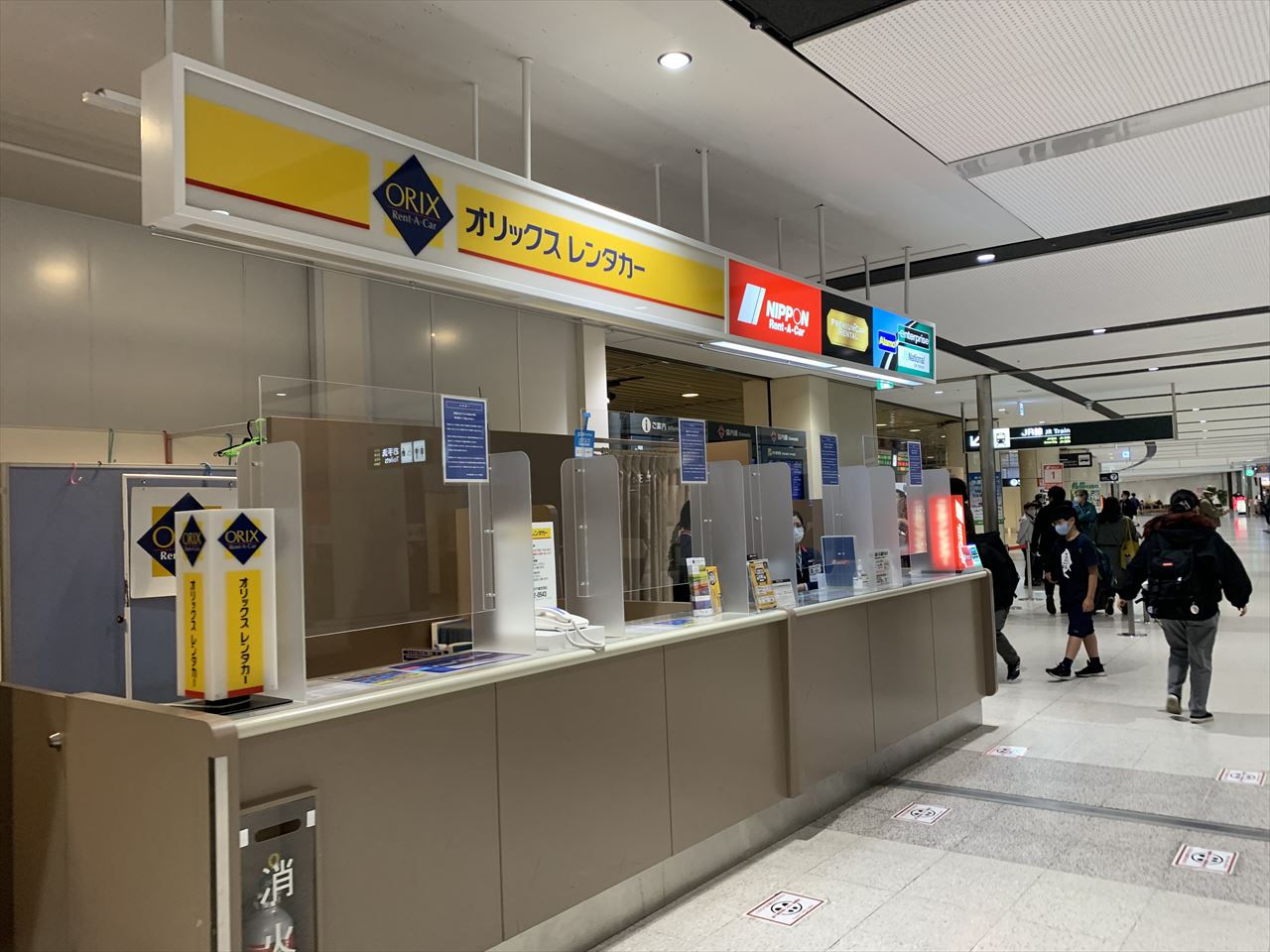 If you want to rent a car to get around Hokkaido, there are some major car rental company counters at New Chitose Airport and it is located on the first floor of the domestic terminal building. After checking in at the counter, they will take you to their branch office by shuttle bus to pick up your car. Depending on the season and the number of other customers, it will take at least an hour from your arrival at the airport to pick up your car.
Car Rentals counter at the Domestic Terminal Building

Getting Around Sapporo City
JR Line
If you take a train from New Chitose Airport, you will arrive at JR Sapporo Station. To reach the Susukino area from JR Sapporo Station, walk about 20 minutes, or take the subway or taxi.
JR Sapporo Station is convenient for taking trains to the cities outside of Sapporo.For example, when going to New Chitose Airport (About 40 minutes), Otaru (About 35 minutes), Tomakomai (It takes about 1 hour and 10 minutes by local train.), or if you want to go to Asahikawa or Obihiro by limited express train. Like Manhattan in New York, subways are convenient when traveling around Sapporo city for business or travel.
Subway
There are mainly 3 subway lines in Sapporo city: the Tobo line, the Nanboku line, and the Tozai line. The Tobo line connects to Sapporo Dome. The Nanboku line connects Makomanai and Aso, and the Tozai line connects to Susukino, Shiroi Koibito Park, Sapporo Maruyama Stadium, etc. Most venues in Sapporo can be reached by subway.
If you take the subway several times a day, it might be more convenient to buy a one-day pass. You have two options to buy for the one-day pass. You can buy it at the ticket machine at each station.
1 Day Pass (weekdays): Adult 830 yen, Child 430 yen
Weekend Pass (Sat, Sun, Holiday): Adult 520 yen, Child 260
Streetcar
The streetcar loops around Sapporo city including the station from the Susukino area to the entrance of the ropeway station in Mount Moiwa etc. The fare is 200 yen. There is no subway at the ropeway station in Mount Moiwa, so you can use public transportation to get there by streetcar. The distance between each station of the streetcar is short, it is faster to walk in the city sometimes.